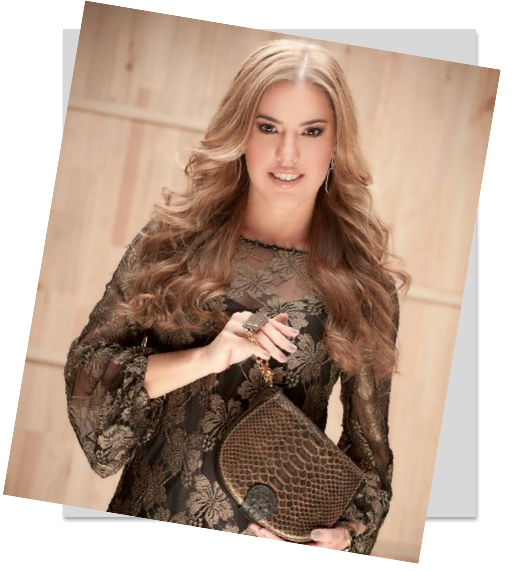 I've known Johanna since we were four years old and I am very proud of all her accomplishments. It has been a pleasure to see her grow in her career and accomplish her dream. Next, I will share a little bit of this talented Ecuadorian designer's story.  | Ich habe Johanna kennengelernt seit wir vier Jahre alt waren, und ich bin sehr stolz auf alle ihre Errungenschaften. Es war eine Freude zu sehen, sie in ihrer Karriere und ihren Traum zu erfüllen wachsen. Als nächstes werde ich teilen sich ein wenig von dieser talentierten ecuadorianischen Designers Geschichte. | He conocido a Johanna desde los cuatro años y me siento muy orgullosa por todos sus logros. Ha sido un placer verla crecer en su carrera y alcanzar su sueño. A continuación, compartiré un poco de la historia de esta talentosa diseñadora ecuatoriana. | HOW SHE STARTED: Johanna studied footwear, pattern making and accessories design at Polimoda International Institute in Florence and Fashion Merchandising at Miami University of Art and Design. Johanna worked with the design team for the shoes and accessories leather department at Salvatore Ferragamo.
This was one of the highlights of her career as he learned about the world of luxury and design. | WIE SIE SCHRITTE: Johanna hat Formenbau und Zubehör Design an Polimoda International Institute in Florenz und Fashion Merchandising an der Miami University of Art and Design gelernt. Johanna hat mit dem Design-Team für die Abteilung Leder Schuhe und Accessoires bei Salvatore Ferragamo gearbeitetet.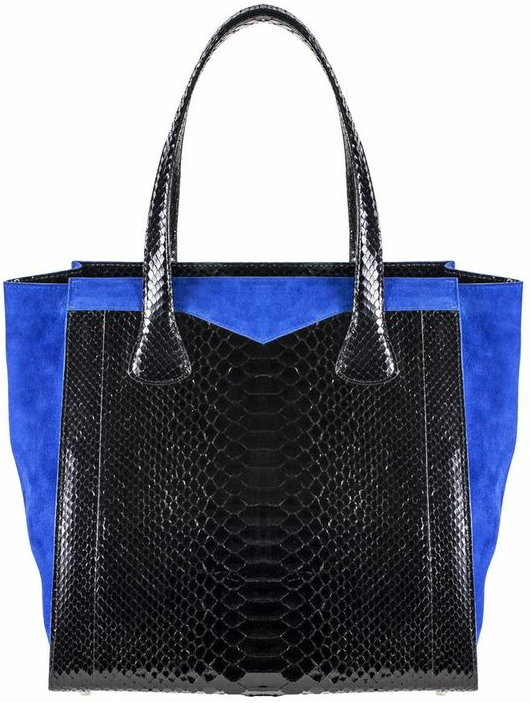 Dies war einer der Höhepunkte ihrer Karriere, als ich über die Welt des Luxus und Design gelernt. | COMO COMENZÓ: Johanna estudió diseño y patronaje de zapatos y accesorios en la Universidad Polimoda, Florencia y Fashion Merchandising en la Universidad de Arte y Diseño, Miami. Johanna trabajó con el equipo de diseño de zapatos y accesorios de cuero en Salvatore Ferragamo. Este fue uno de los mejores momentos de su carrera ya que aprendió sobre el mundo de lujo y diseño. | THE LUXURY BRAND: Johanna Konanz presents exotic skins handbags and accessories, made from crocodile, python and ostrich.  | DIE LUXUSMARKE: Johanna Konanz präsentiert exotische Felle Handtaschen und Accessoires, aus Krokodil-, Python-und Straußenleder gefertigt. | LA MARCA DE PIEZAS DE LUJO: Johanna Konanz, presenta carteras y accesorios en pieles exóticas, elaboradas con pieles de cocodrilo, pitón y avestruz. | THE COLLECTION: Modern Vintage was inspired by classic shapes using cutting-edge materials, it has both a modern and current touch. | DIE KOLLEKTION: Modern Vintage wird von klassische Formen mit modernster Materialien inspiriert wurde, hat es eine moderne und aktuelle berühren. | SU COLECCIÓN: Modern Vintage fue inspirada en formas clásicas utilizando materiales vanguardistas, tiene un toque moderno y actual. | MOTIVATION: Johanna analyzed the Ecuadorian market and found a niche for luxury handbags, so she decided to create her brand. Do not be surprised if one of these days she launches her shoe line. | MOTIVATION: Johanna analysiert die ecuadorianischen Markt und fanden eine Nische für Luxus-Handtaschen, also entschied sie ihre Marke zu schaffen. Seien Sie nicht überrascht, wenn einer dieser Tage sie ihren Schuh-Linie startet. | MOTIVACIÓN: Johanna analizó el mercado Ecuatoriano y encontró un nicho para carteras de lujo, por lo que decidió crear su marca. No se sorprendan si uno de estos días lanza su línea de zapatos. | EXOTIC SKINS: She chose this route for its durability, luxury and design. An exotic leather bag is a piece that never gets old and looks better every year. | EXOTISCHE FELLE: Sie wählte diesen Weg für seine Haltbarkeit, Luxus und Design. Eine exotische Leder Tasche ist ein Stück, das nie alt und sieht jedes Jahr besser. | PIELES EXÓTICAS: Eligió esta ruta por su durabilidad, lujo y diseño. Una cartera en piel exótica es un pieza que nunca pasa de moda y que cada año luce mejor.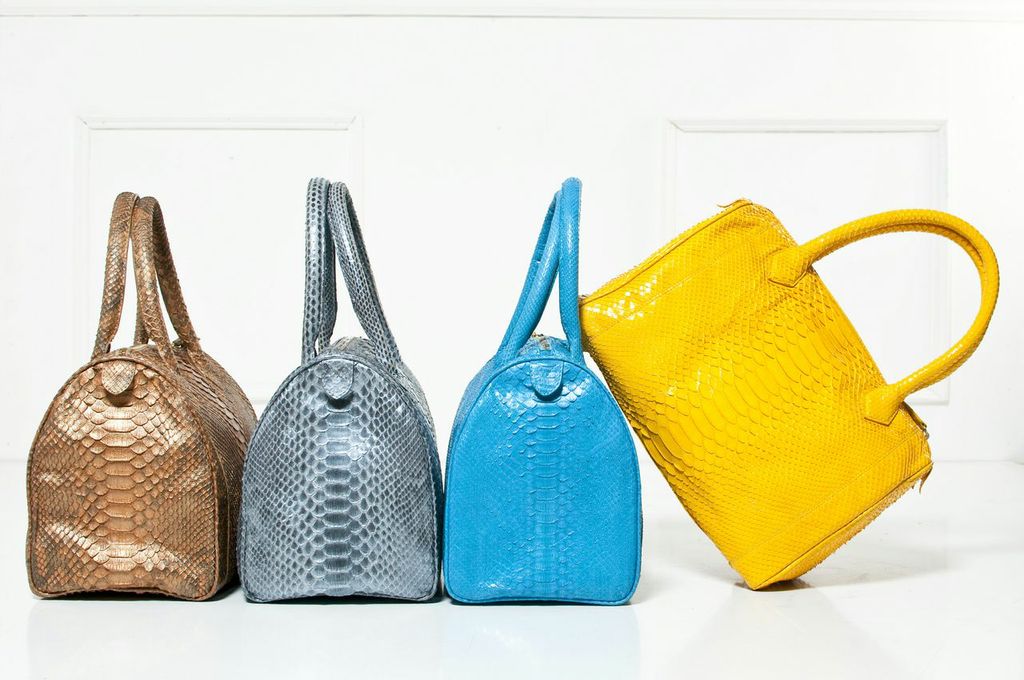 STYLE: Johanna is classic and feminine; she identifies herself with the 50's and 60's. She loves vintage but combines it with modern accessories for a modern look. | STIL: Johanna ist klassisch und feminin, identifiziert sie sich mit der 50-er und 60er Jahren. Sie liebt Vintage, sondern kombinieren Sie es mit modernen Accessoires für einen modernen Look. | SU ESTILO: Johanna es clásica y femenina, se identifica con los anos 50's y 60's. Ama lo vintage pero lo combina con accesorios modernos para obtener un look moderno. | FASHION PHILOSOPHY: A woman's closet should always have a LBD, white silk shirt, black high heels and a python bag. | FASHION PHILOSOPHIE: Eine Frau Kleiderschrank sollte immer eine LBD, weißes Seidenhemd, schwarze Schuche und ein Python-Tasche. | FILOSOFÍA DE MODA: En el closet de una mujer nunca puede faltar un LBD, una camisa de seda blanca, tacos negros altos y una cartera de pitón. | INFLUENCES: Travel, new cultures, fashion books and icons such as Audrey Hepburn and Jackie Kennedy. She's currently reading "The Little Black Book Jacket," from Karl Lagerfeld and Carine Roitfeld, who she greatly admires. | EINFLÜSSE: Reisen, neue Kulturen, Mode-Bücher und Ikonen wie Audrey Hepburn und Jackie Kennedy. Jetzt hat sie gelessen "The Little Black Book Jacket" von Karl Lagerfeld und Carine Roitfeld, wer sie bewundere. | INFLUENCIAS: Viajes, nuevas culturas, libros de moda e íconos como Audrey Hepburn y Jackie Kennedy. Actualmente está leyendo "The Little Black Jacket Book," Karl Lagerfeld y Carine Roitfeld, quienes admira mucho.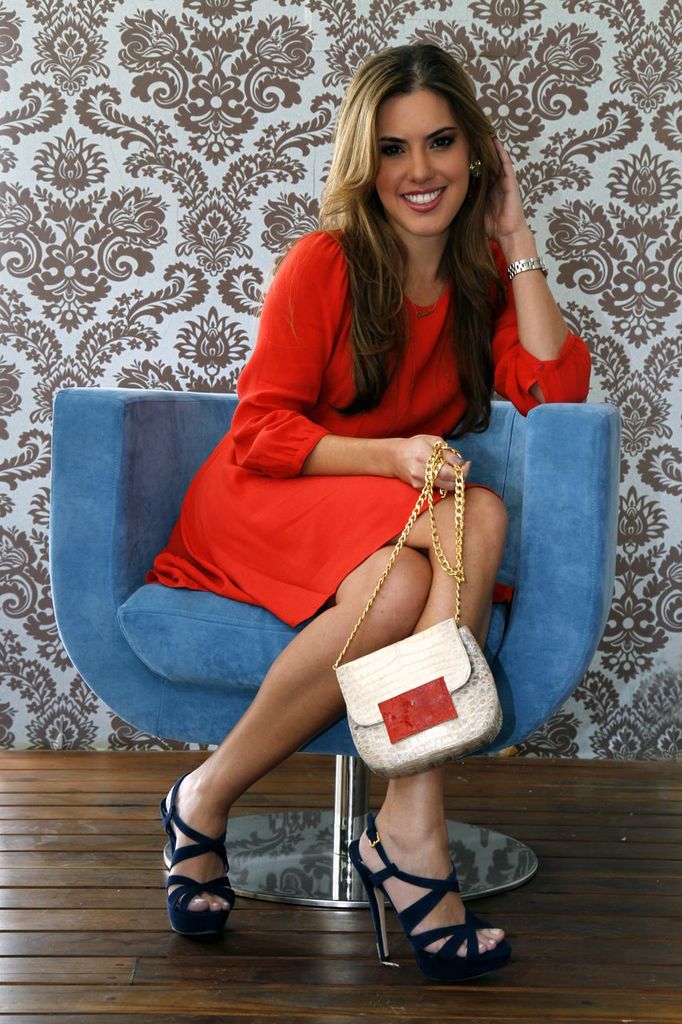 PRODUCER: As if it was not a big task to manage her leather brand already, Johanna works as a producer of COSAS magazine, where she manages the photographic productions from makeup, styling, location, clothing, model, photographer, etc. | PRODUZENT: Als ob es nicht eine große Aufgabe, ihr Leder Marke bereits zu verwalten, arbeitet Johanna als Produzent von COSAS Magazin, wo sie Verwaltet die fotografischen Inszenierungen von Make-up, Styling, location, Kleidung, Model, Fotograf, etc. | PRODUCTORA: Como si no fuera una gran tarea manejar su marca de cueros, Johanna trabaja como productora de la revista COSAS, donde se encarga de las producciones fotográficas desde el maquillaje, peinado, ubicación, vestuario, modelo, hasta elegir fotógrafo, etc. | BALANCE: She works on her designs at home and the magazine in the office. When she's not directing a photography production, she's designing and managing her brand. None of her jobs have a fixed schedule, which gives her flexibility and allows her to handle both responsibilities. | GLEICHGEWICHT: Sie arbeitet an ihren Entwürfen zu Hause und das Magazin im Büro. Wenn sie nicht Lenken eines Produktions-Fotografie, hat sie die Gestaltung und Verwaltung ihrer Marke. Keiner ihrer Arbeitsplätze haben einen festen Zeitplan, die Flexibilität erlaubt und gibt ihr zu handhaben ihre beiden Aufgaben. |BALANCE: Se dedica a sus diseños en su casa y a la revista en la oficina. Cuando no está dirigiendo una producción de fotografía, está diseñando y manejando su marca. Ninguno de sus trabajos tiene un horario fijo, lo que le da flexibilidad y permite que pueda encargarse de ambas responsabilidades. | TRENDS: She loves pastel colors, and how they accent femininity in the summer season. Peplum is another trend she likes. | TRENDS: Sie liebt Pastellfarben, und wie sie accent Weiblichkeit in der Sommersaison. Peplum ist ein weiterer Trend,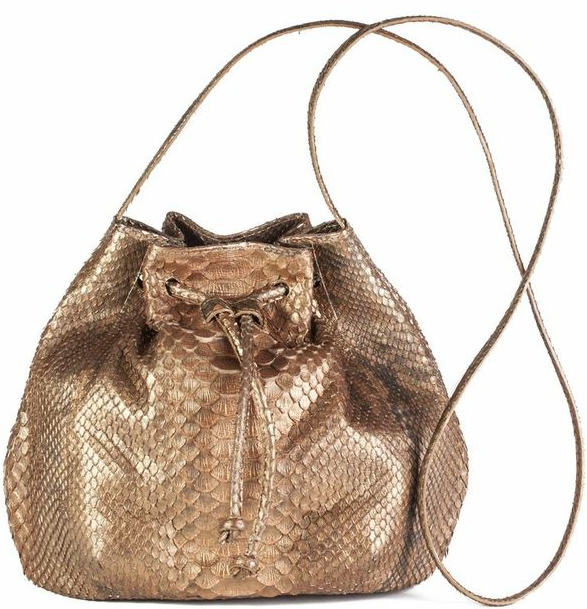 sie mag. | TENDENCIAS: Está enamorada de los colores pasteles, por su feminidad y acentos en la temporada de verano. Peplum es otra tendencia que le gusta. | FASHION ADVICE: "Never use just one trend, mix your style with the trend of the season. Consider your figure when choosing your clothes, you have to learn to hide your flaws and accentuate your qualities." | MODE-BERATUNG: "Verwenden Sie niemals nur ein Trend, mischen Sie Ihren Stil mit dem Trend der Saison bei der Auswahl Ihrer Figur Ihre Kleidung, müssen Sie lernen, Ihre Fehler zu verstecken und betonen Ihre Qualitäten." | CONSEJOS DE MODA: "Nunca te vistas de una sola tendencia, crea tu estilo combinándolo con alguna tendencia de la temporada. Ten en cuenta tu figura al momento de escoger tu ropa, tienes que aprender que esconde tus defectos y acentúa tus cualidades". | FAVORITE BLOG: The coveteur. | FAVORITE BLOG: The coveteur. | BLOG FAVORITO: The coveteur. | FAVORITE FASHION BLOGGER: Chiara Ferragni. | FAVORITE FASHION BLOGGER: Chiara Ferragni. | FASHION BLOGGER FAVORITA: Chiara Ferragni. | HIGHLIGHTS: When she met Grace Coddington, and her bags appeared in Vogue UK. | HIGHLIGHTS: Als sie Grace Coddington erfüllt, und ihre Taschen erschienen in Vogue UK. | MOMENTOS CULMINANTES: Cuando conoció a Grace Coddington, y sus carteras salieron en Vogue UK. | TRUNK SHOW: Johanna is having a trunk show at Henri Bendel in New York this May. | TRUNK SHOW: Johanna ist eine Trunk Show im Henri Bendel in New York im Mai dieses Jahres. | TRUNK SHOW: Johanna va a tener un trunk show en Nueva York en Henri Bendel. | SHOP: Plaza Vendome in Ecuador, Circle Square in San Francisco, Violetas in Miami. | SHOP: Plaza Vendome in Ecuador, Circle Square in San Francisco, Violetas in Miami. | SHOP: Plaza Vendome en Ecuador, Circle Square en San Francisco, Violetas en Miami. | CONNECT: To follow Johanna's steps, visit her page Johanna Konanz, connect through Facebook, Twitter, Instagram, Pinterest. | CONNECT: Um Johannas Schritten folgen, besuchen Sie ihre Seite Johanna Konanz, eine Verbindung über Facebook, Twitter, Instagram, Pinterest. | CONÉCTATE: Para seguir los pasos de Johanna, visita su página Johanna Konanz, conéctate por Facebook, Twitter, Instagram, Pinterest.