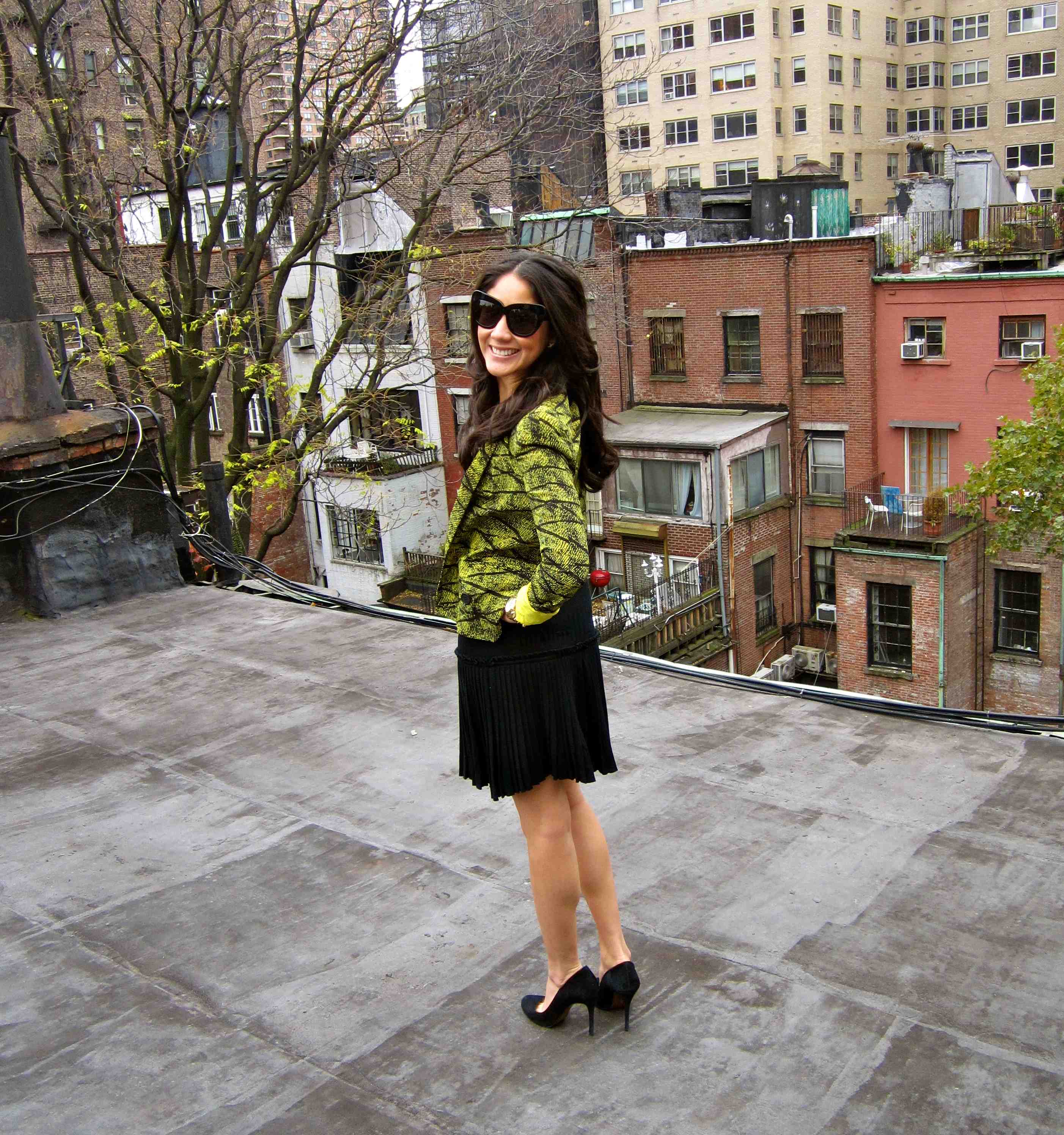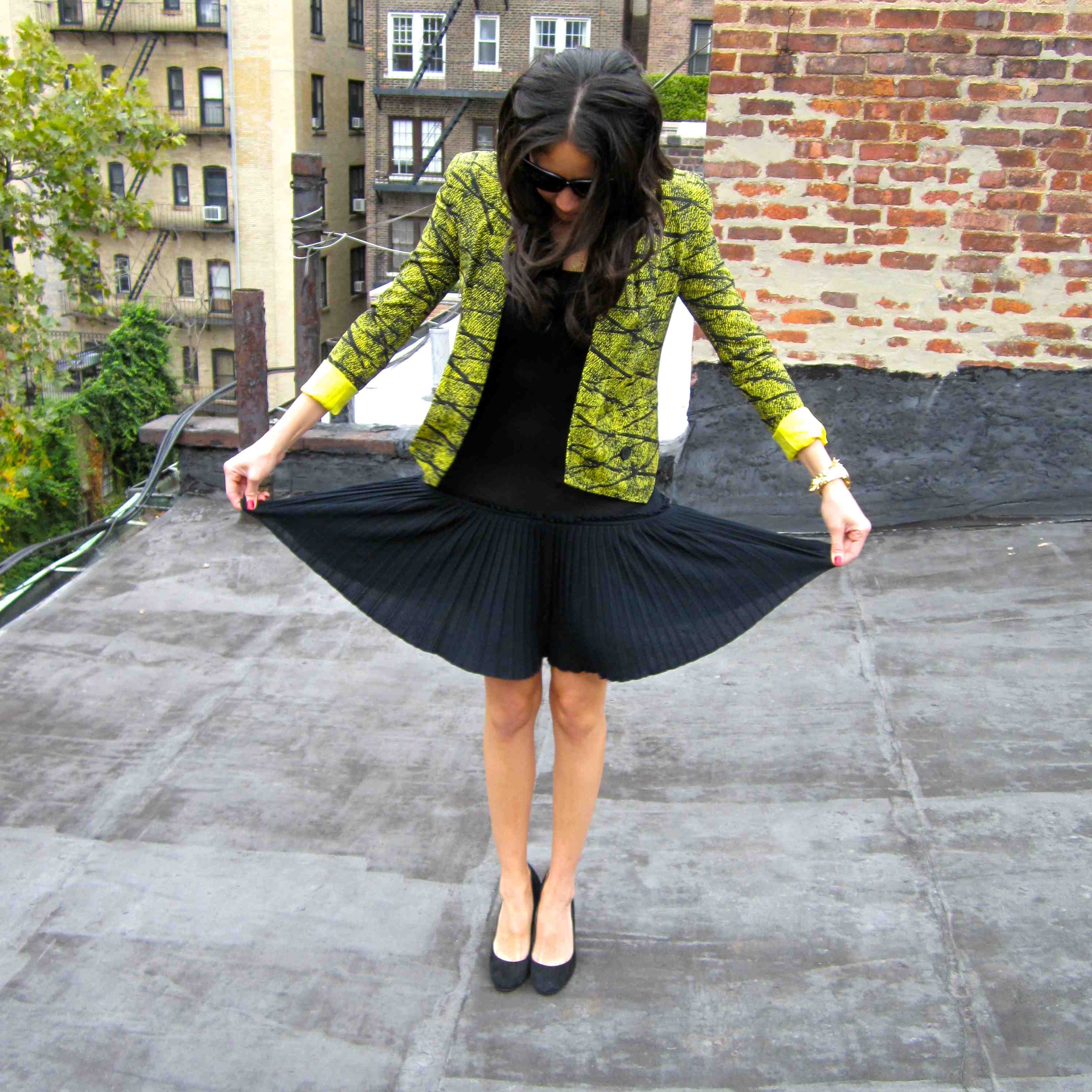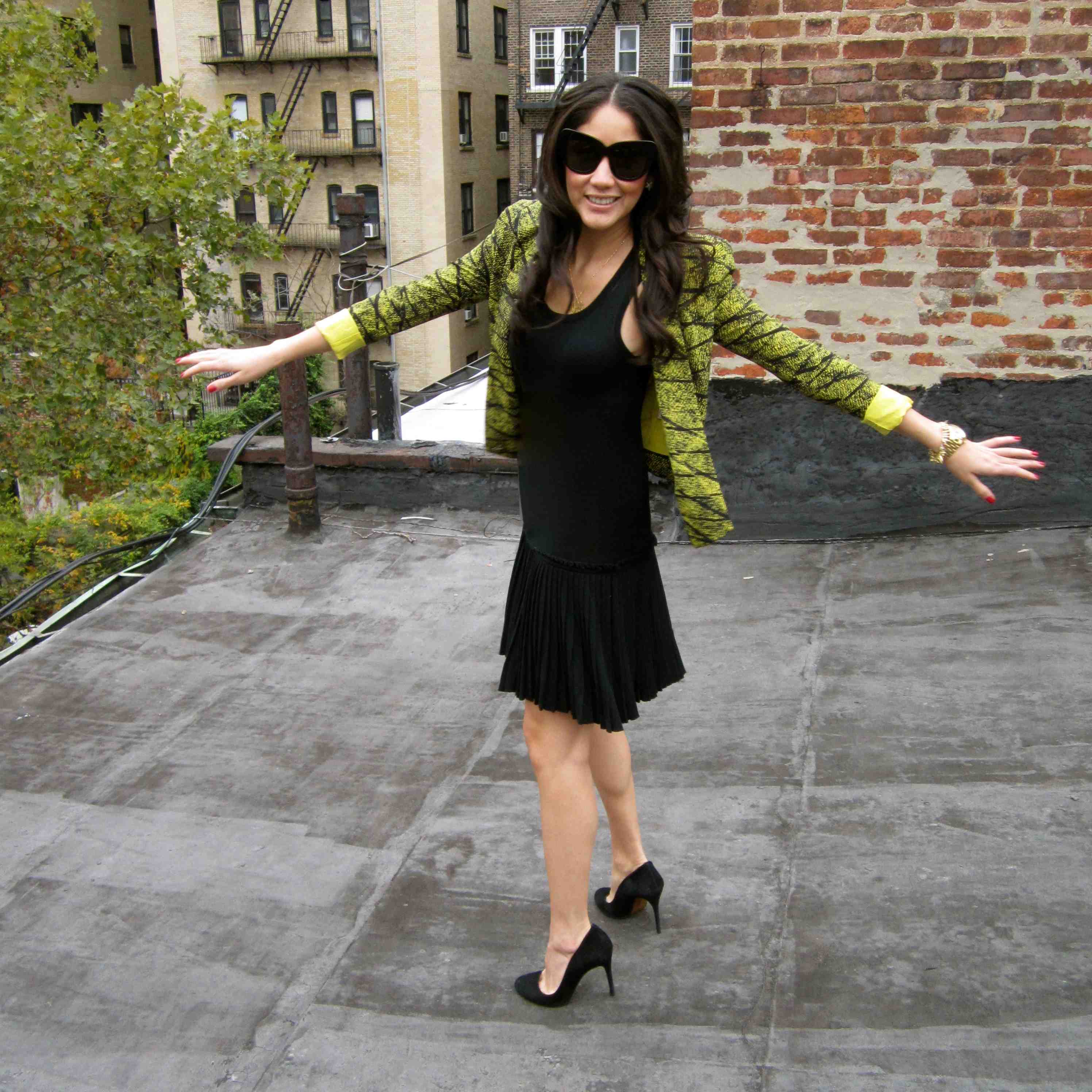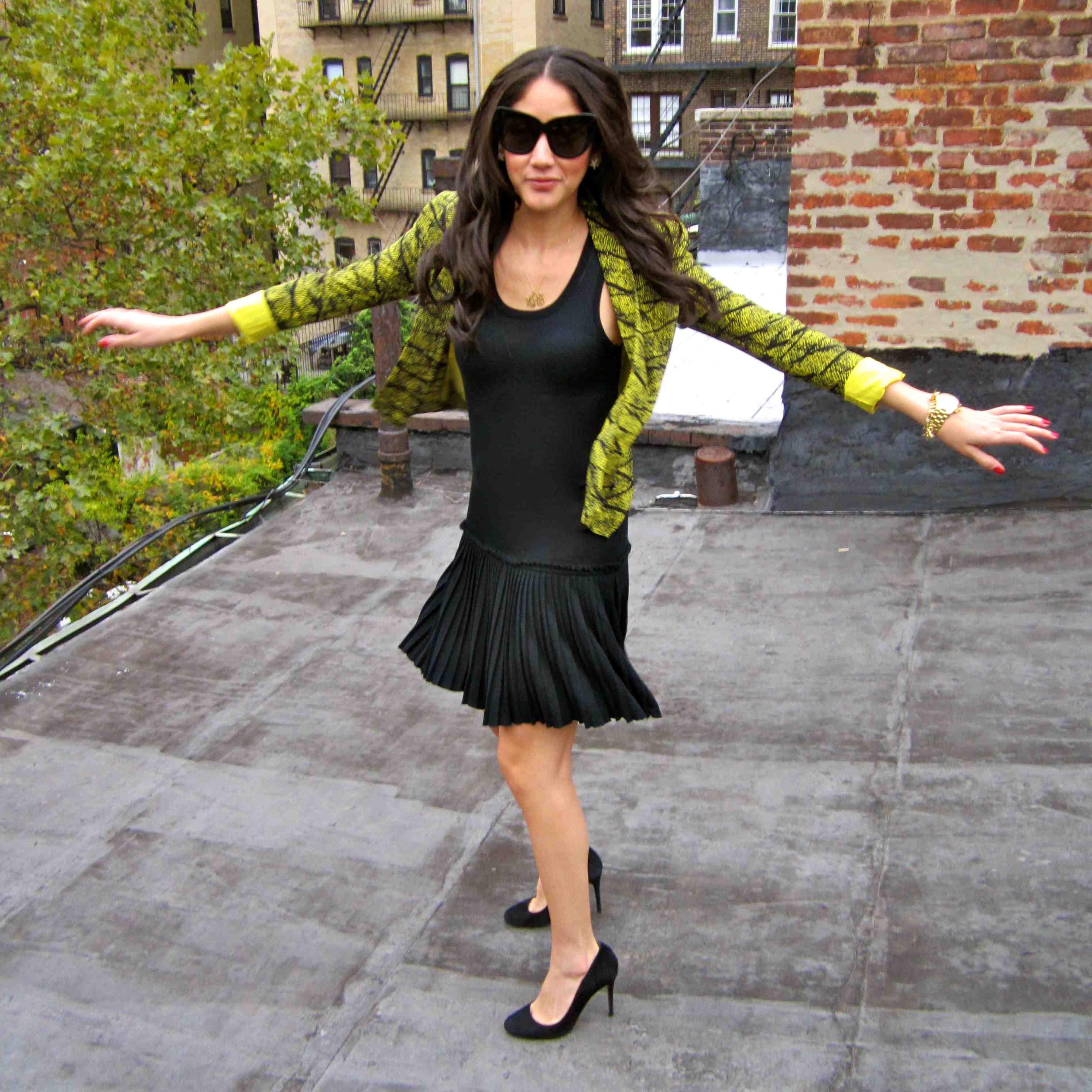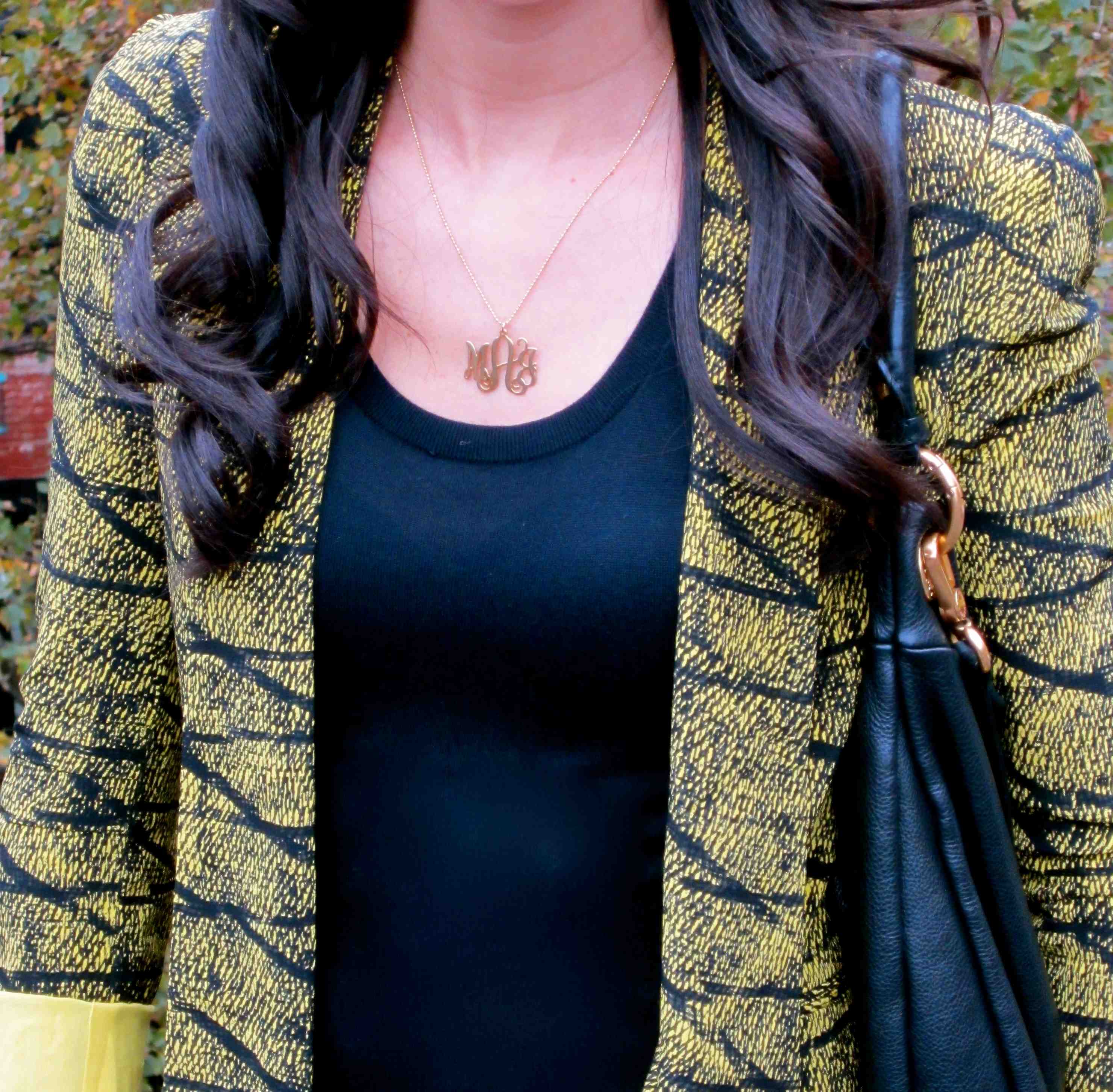 Fall, fall, fall, finally I get to unpack all my blazers. Blazer season is on! Blazers can complement an outfit so much, especially when it's an iconic bright jacket like this. I got it a couple of months ago at Georgetown Fashion Night Out, and had Inslee Haynes from Inslee by Design draw a sketch of my outfit which I was so much fun!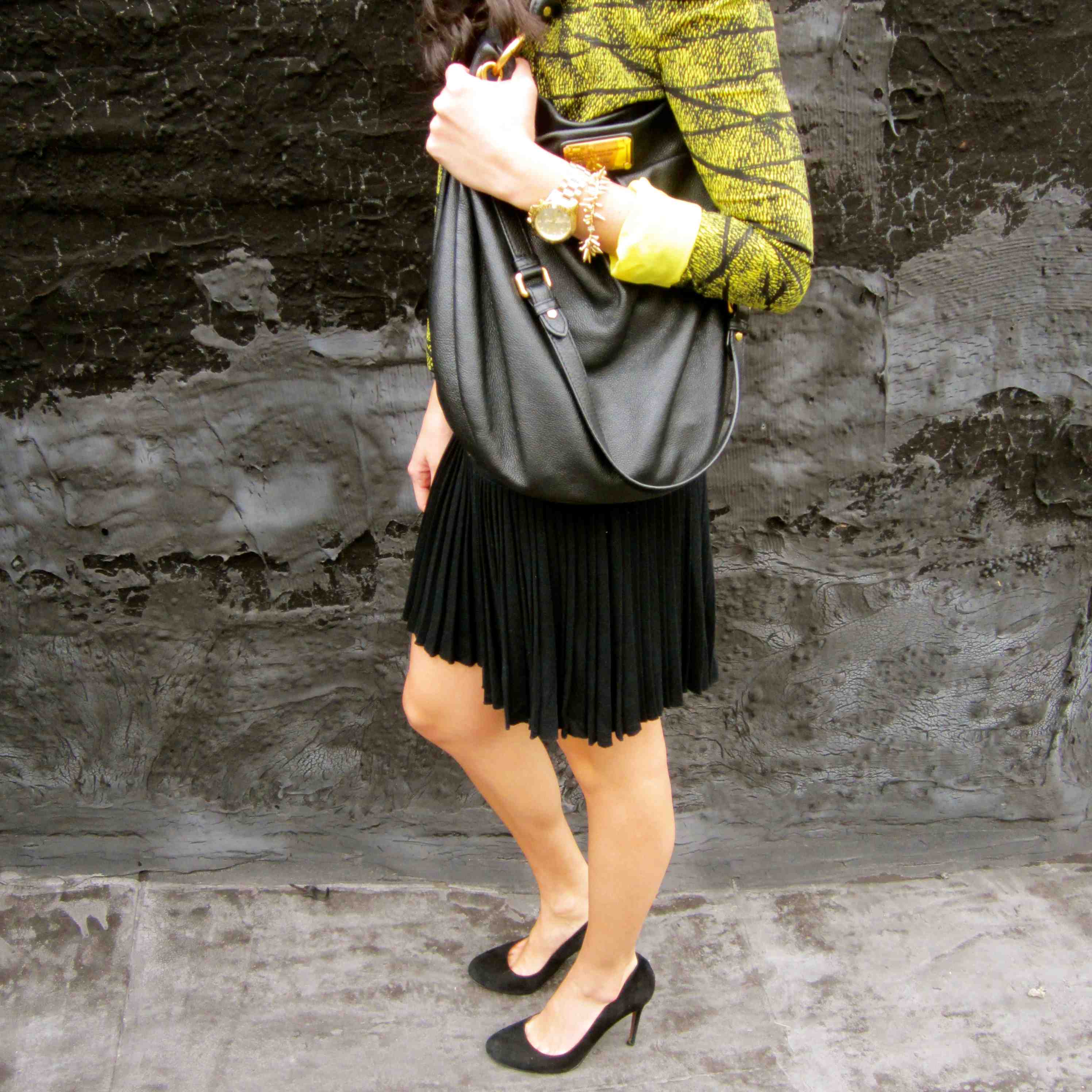 The Rebecca Minkoff Becky jacket features a subtly-shaped shoulder which adds a chic and edgy look, it's very feminine and it fits perfect! I totally recommend you trying this iconic jacket, trust me, you'll fall in love.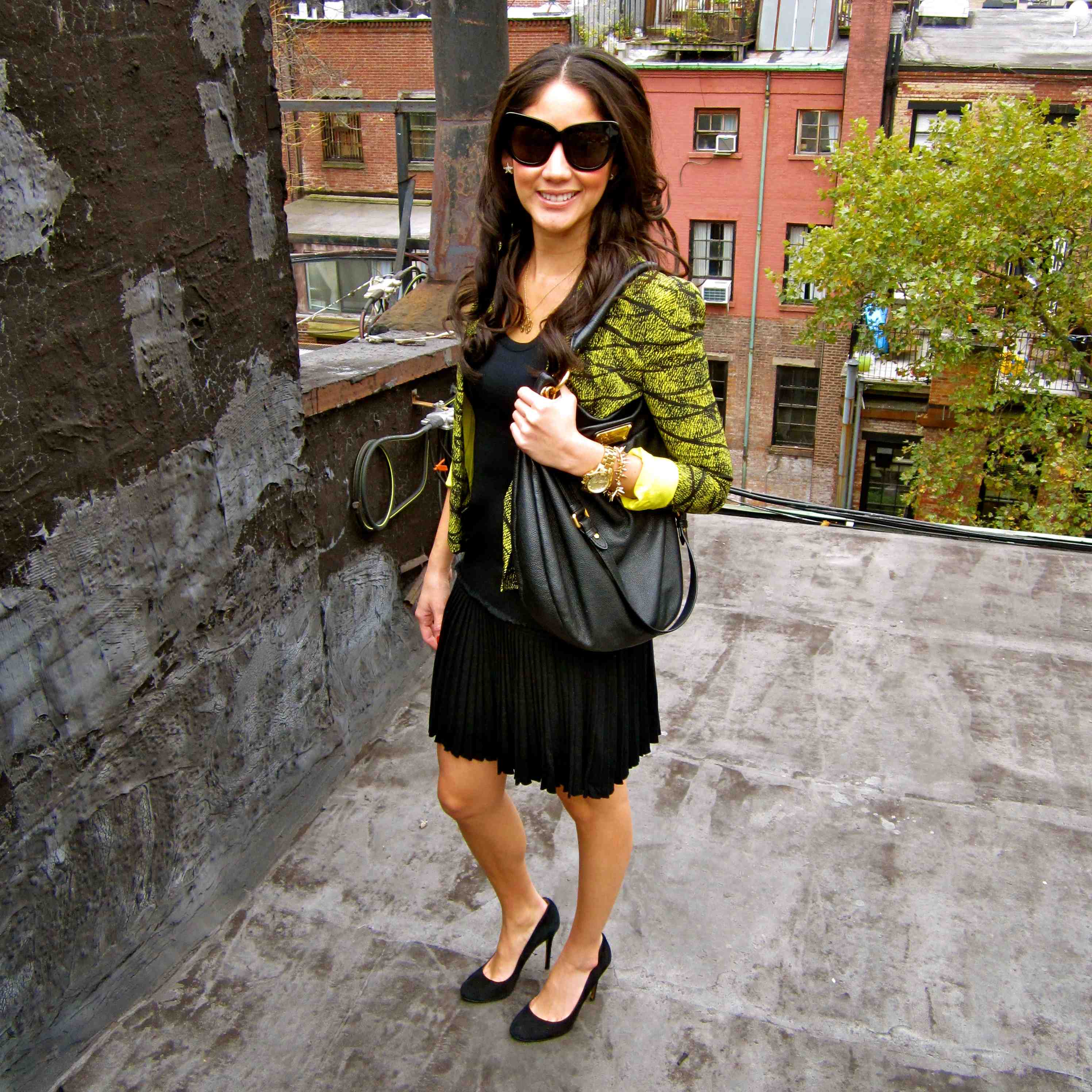 Rebecca Minkoff Becky jacket, Theory dress (similar here), Aldo shoes, House of Harlow 1960 Chelsea sunglasses, Monogram necklace, Michael Kors runway watch, Stella & Dot renegade cluster bracelet, Mint Julep Starfish Earrings.