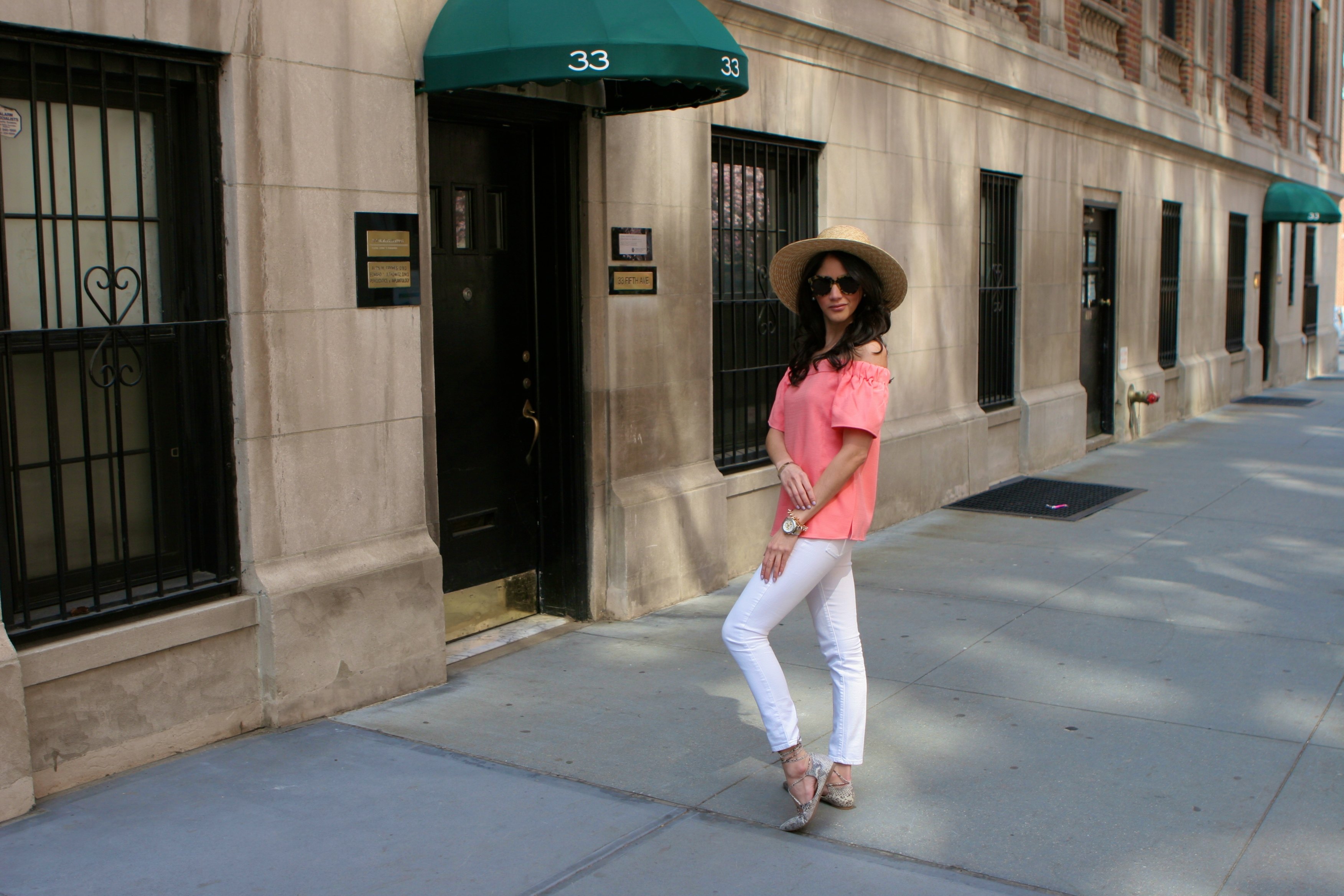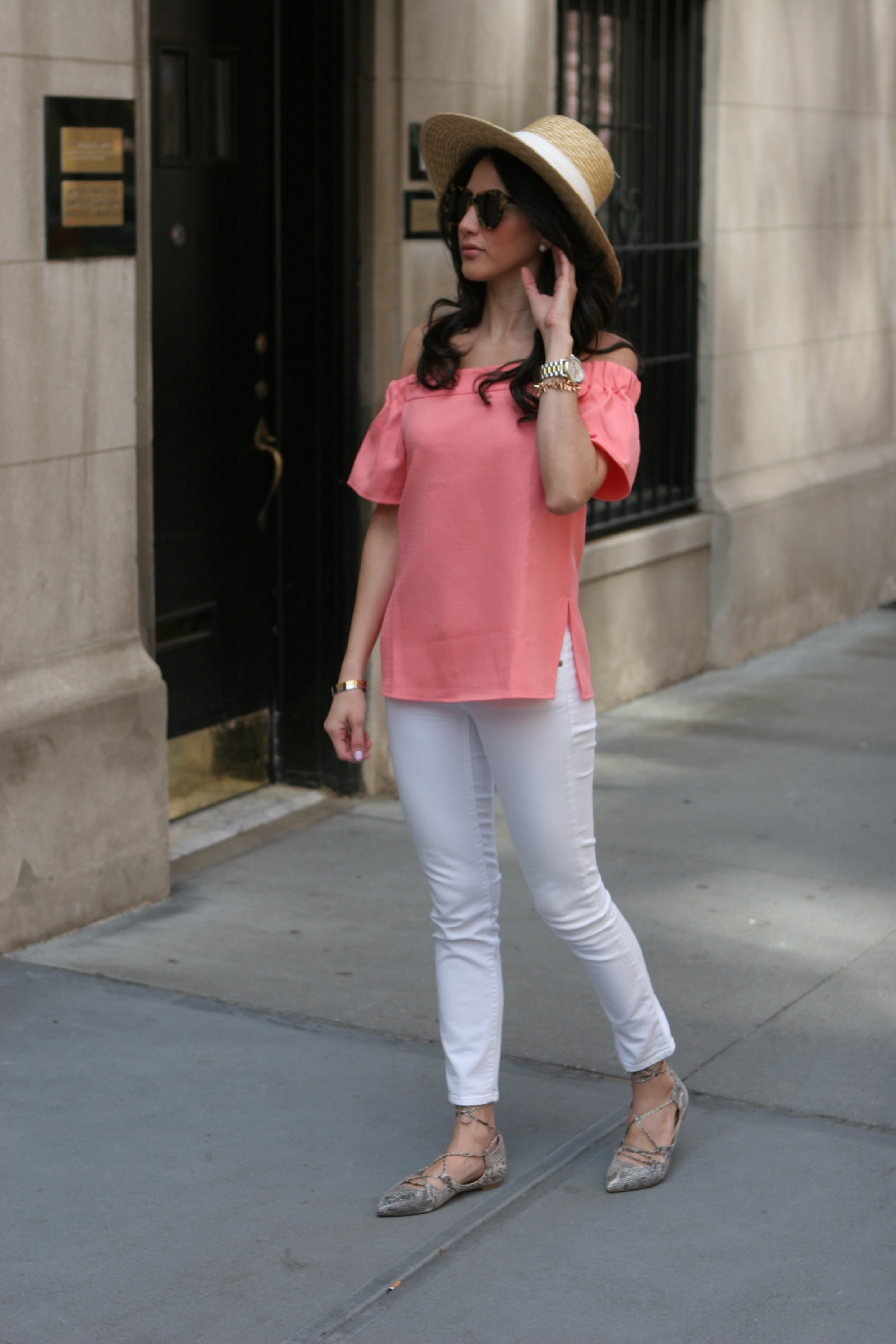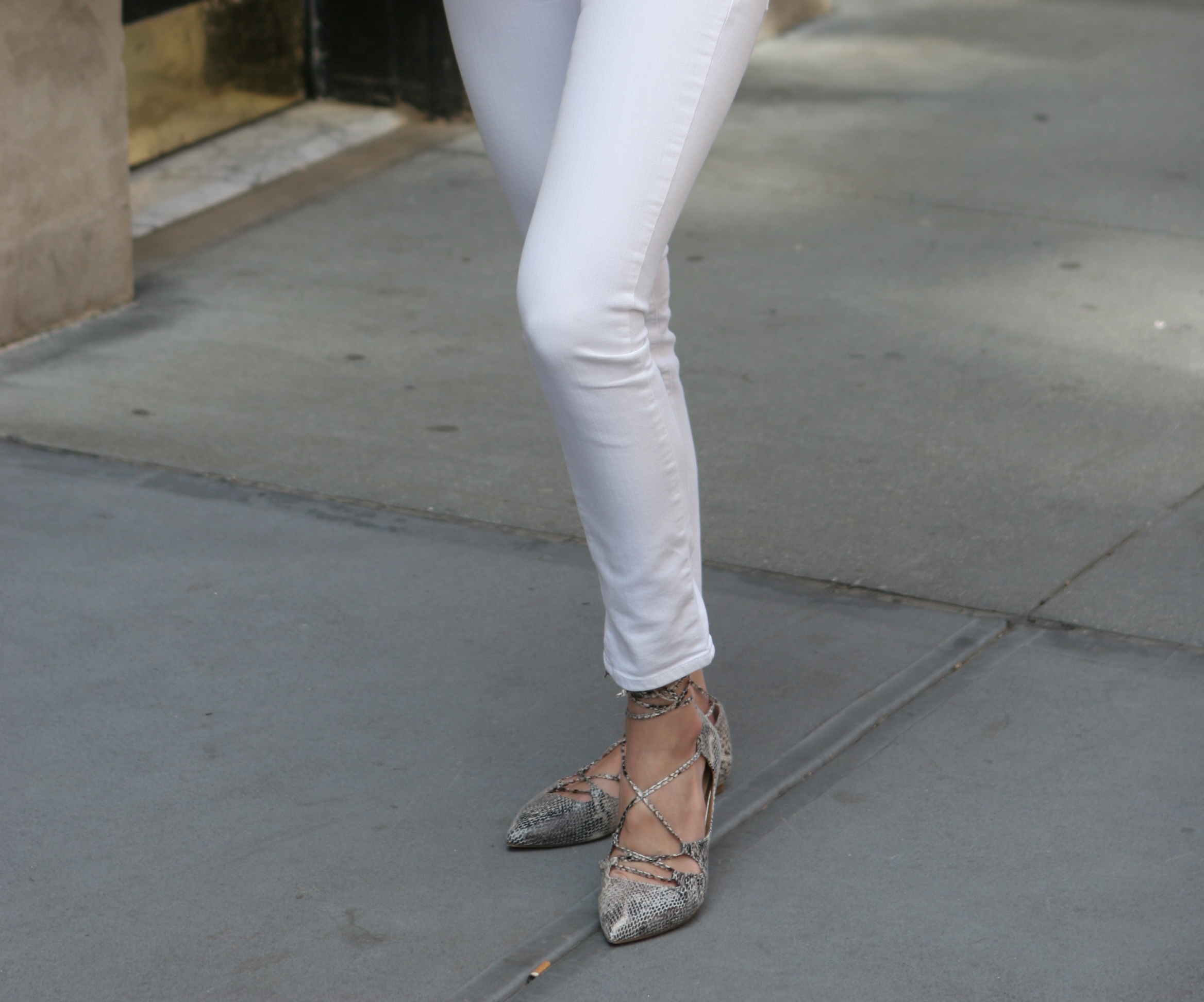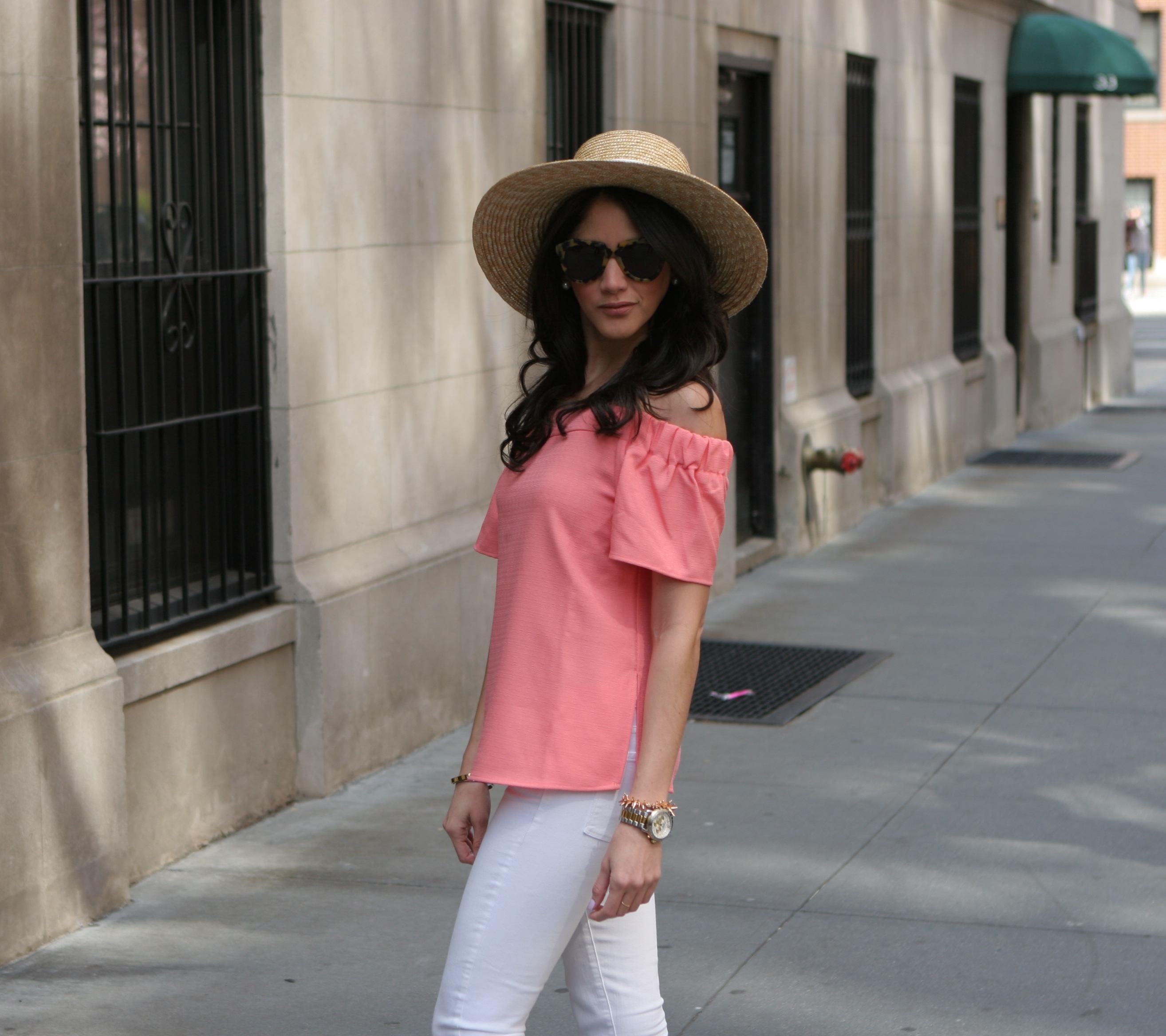 Top: Asos minimal off the shoulder top in crepe (also loving this one) | Pants: J.Crew toothpick jean in white | Hat: J.Crew wide brimmed straw hat (also loving these ones: 1, 2, 3) | Watch: Coach | Bracelets: Stella & Dot renegade cluster bracelet | Shoes: Banana Republic Allie lace-up flats (50% off sale!) | Lipstick: MAC 'Huggable' lipcolour | Make-up: Chanel Joues contraste powder blush, Bare Minerals foundation kit.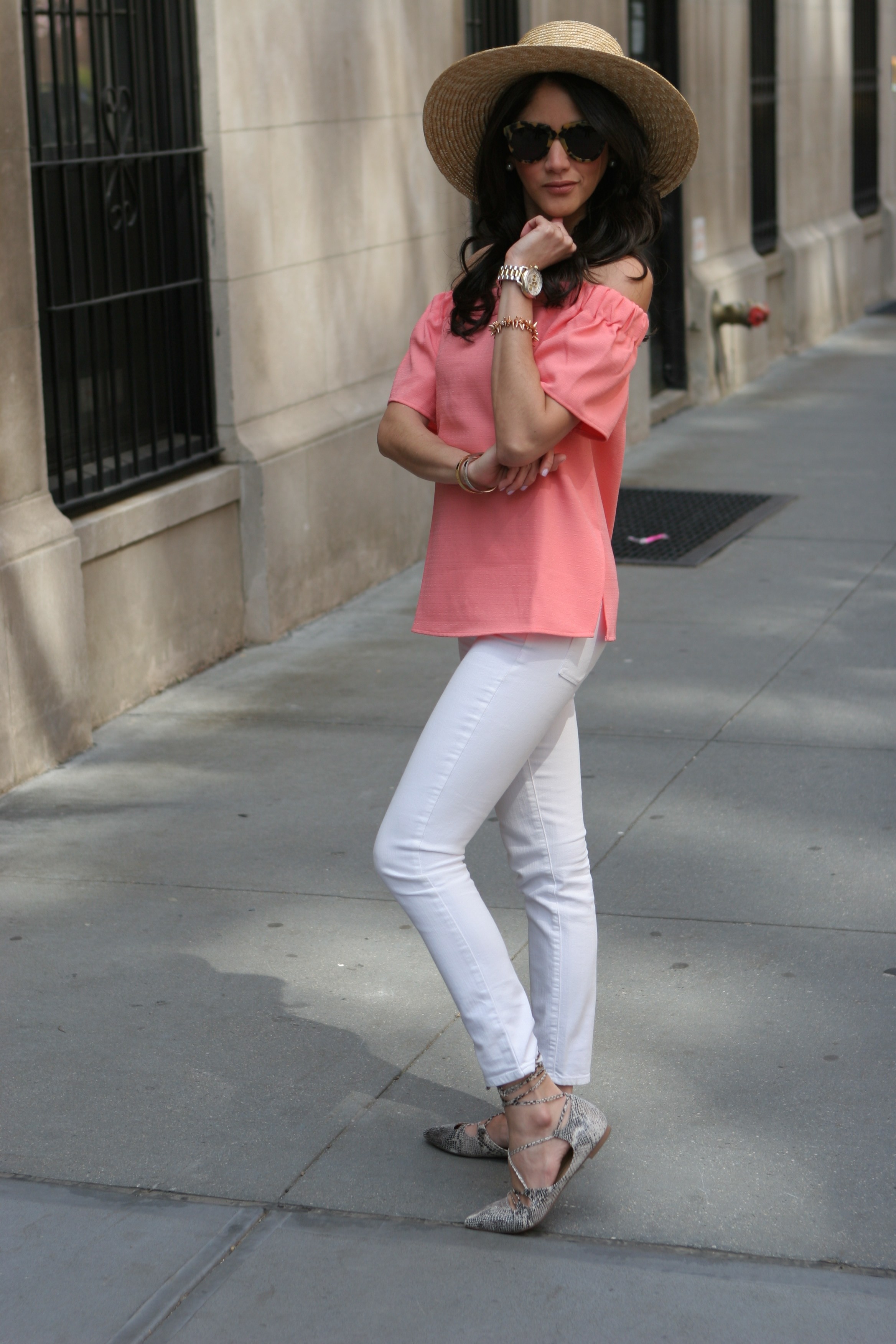 Here it is again, another fabulous off the shoulder top. Take a look at how I'm stylish this Asos off the shoulder top and find out why I love them so much. The off the shoulder top is a must-have, it's that one item every girl should have in her closet. The off the shoulder top has many advantages, specially for the ones that are not so blessed in the chest area, use your shoulders to show some sexy skin and take this spring and summer with everything you have. Try an off the shoulder top for a polished, feminine, flirty, flattering and fun look, what else do you want? Ok, I have more pros for you, try an off the shoulder top to travel light and in the off chance that you get a little too much sun, at least you'll get an even tan right? This is an easy breezy casual off the shoulder look, it's meant to stroll down fifth avenue and hit the best brunch spots in town.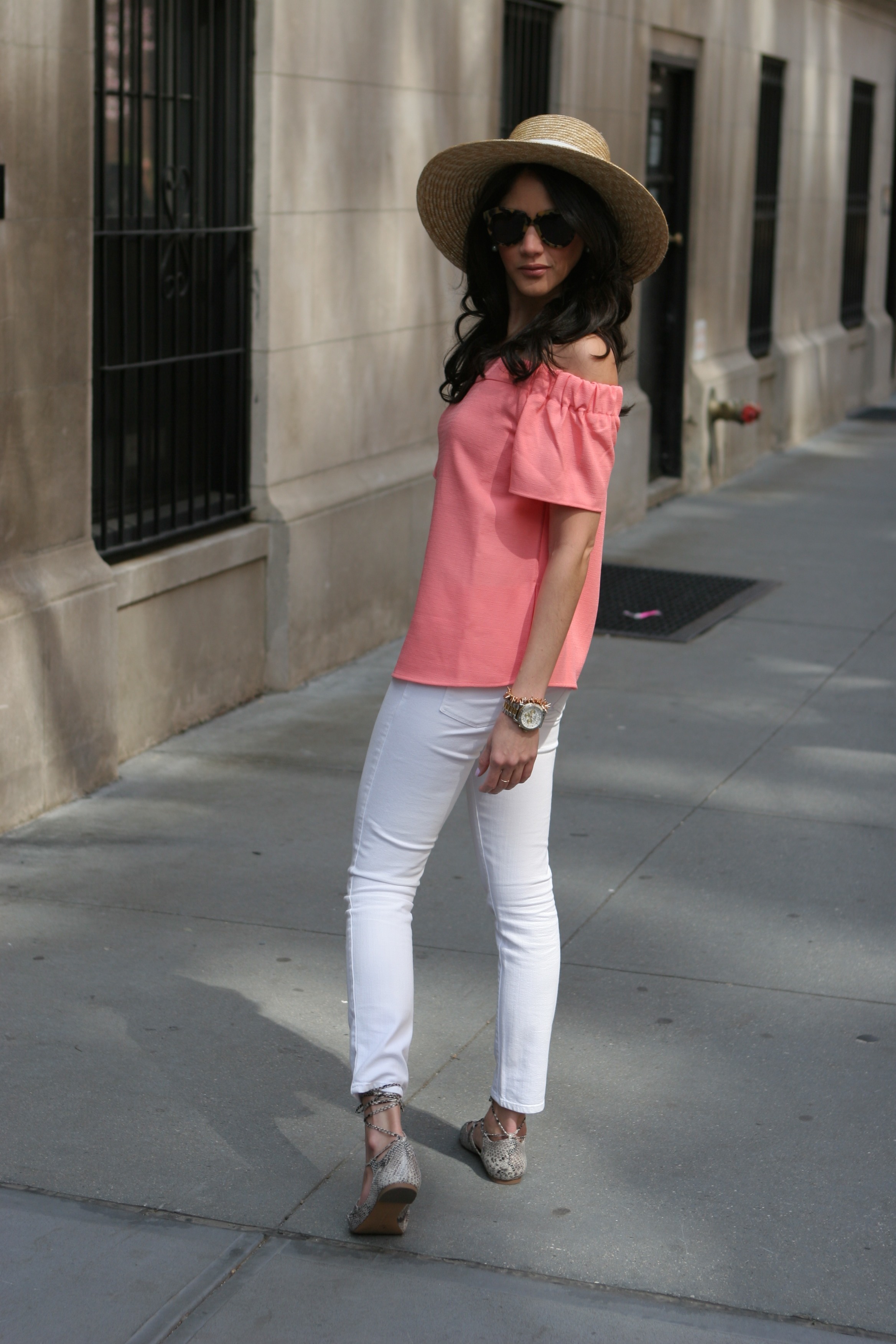 Hier ist sie wieder, eine weitere fabelhafte weg von der Schulter oben. Werfen Sie einen Blick darauf, wie ich bin stilvoll diese Asos weg von der Schulter oben und finden Sie heraus, warum ich sie so sehr lieben. Die von der Schulter Spitze ist ein Muss, es ist so ein Element jedes Mädchen in ihrem Schrank haben sollte. Die von der Schulter-Spitze hat viele Vorteile, vor allem für diejenigen, die im Brustbereich nicht so gesegnet sind, verwenden Sie die Schultern etwas sexy Haut zu zeigen, und nehmen Sie in diesem Frühjahr und Sommer mit allem, was Sie haben. Versuchen Sie, ein von der Schulter oben für eine polierte, weiblich, kokett, schmeichelnd und Spaß suchen, was willst du? Ok, ich mehr Profis für Sie haben, versuchen Sie eine von der Schulter Oberlicht zu reisen und in den unwahrscheinlichen Fall, dass Sie ein wenig zu viel Sonne bekommen, zumindest erhalten Sie eine gleichmäßige Bräune richtig zu machen? Dies ist ein locker-flockiges lässig aus der Schulter schauen, es soll Fifth Avenue flanieren und schlagen die besten Brunch-Spots in der Stadt.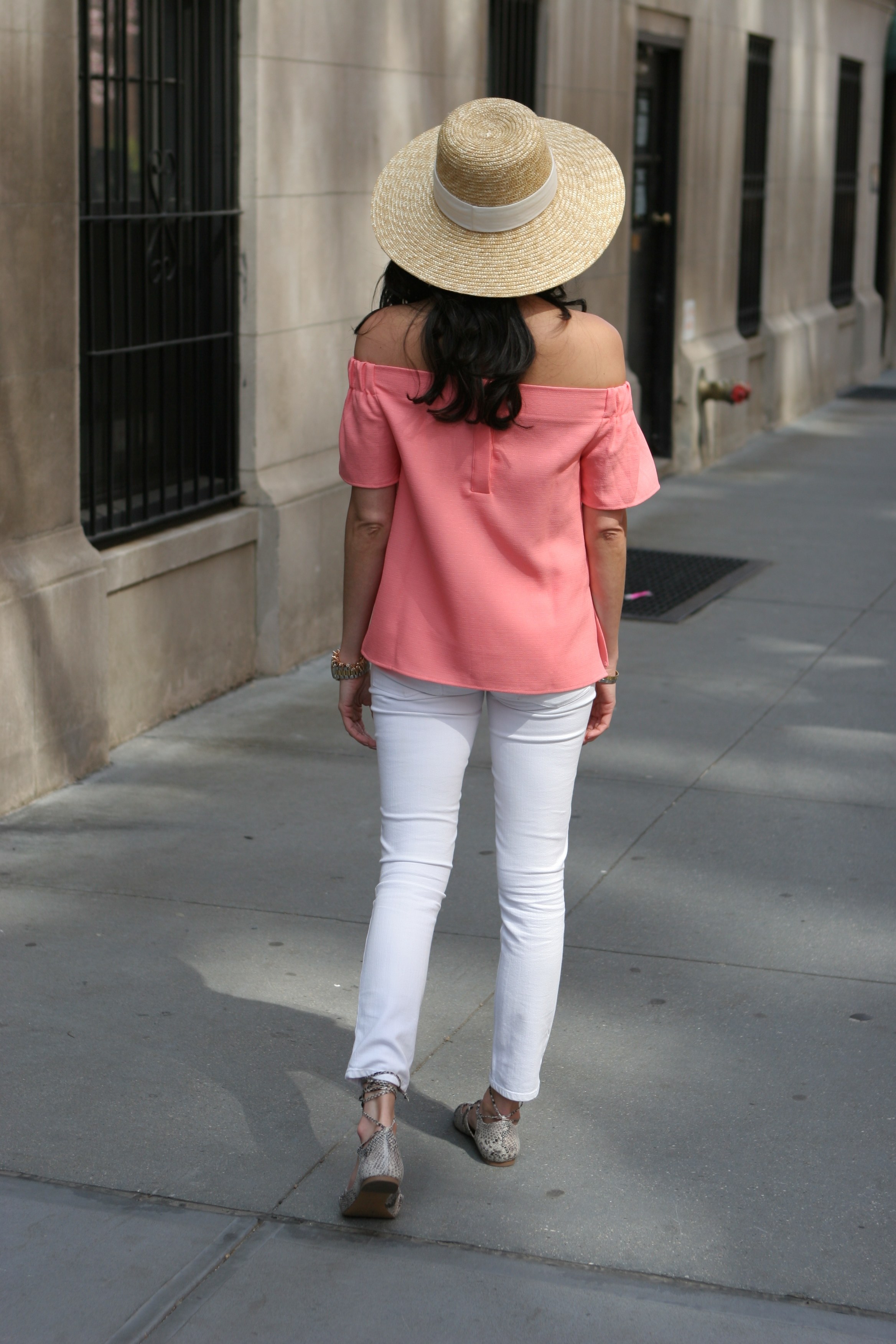 Aquí te traigo de nuevo, otro top lindísimo a los hombros. Examina este top a los hombros de Asos y aprende el porque mi pasión por este estilo. Los tops a los hombros son imprescindibles, es una prenda que cada chica debe tener en su armario. Los tops a los hombros tienen muchas ventajas, especialmente para las que no son tan dotadas en la zona del pecho, utiliza los hombros para mostrar un poco tu piel y toma esta primavera y verano con todo lo que tienes. Ponte un top a los hombros para un look pulido, femenino, coqueto, halagador y divertido, que más puedes pedir? Ok, tengo más ventajas para ti, ponte un top a los hombros para un viaje ligero y en la remota posibilidad de que te expongas a demasiado sol, al menos obtendrás un bronceado uniforme si o no? Este top a los hombros es perfecto para pasear por la Quinta Avenida y visitar los mejores lugares de brunch en la ciudad.