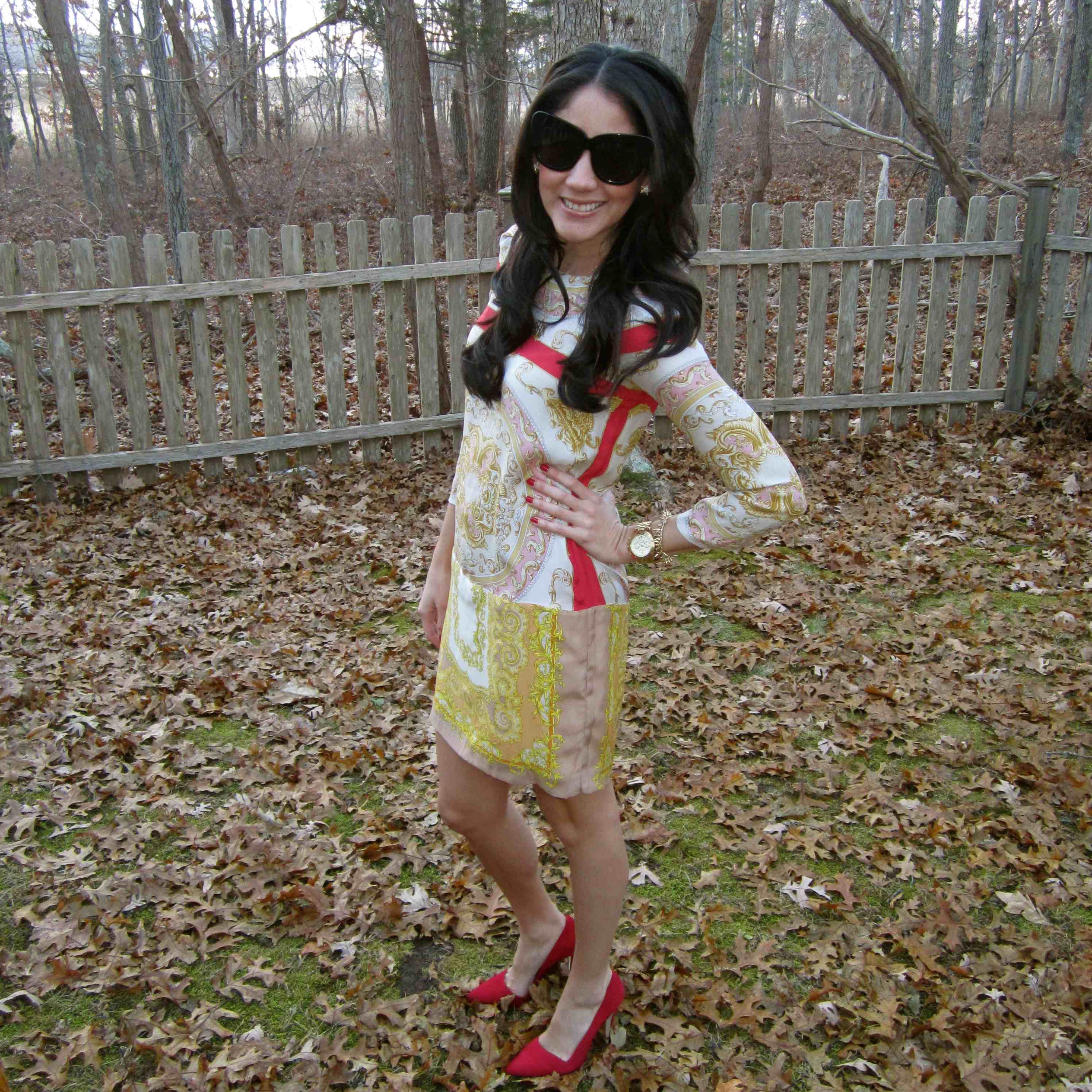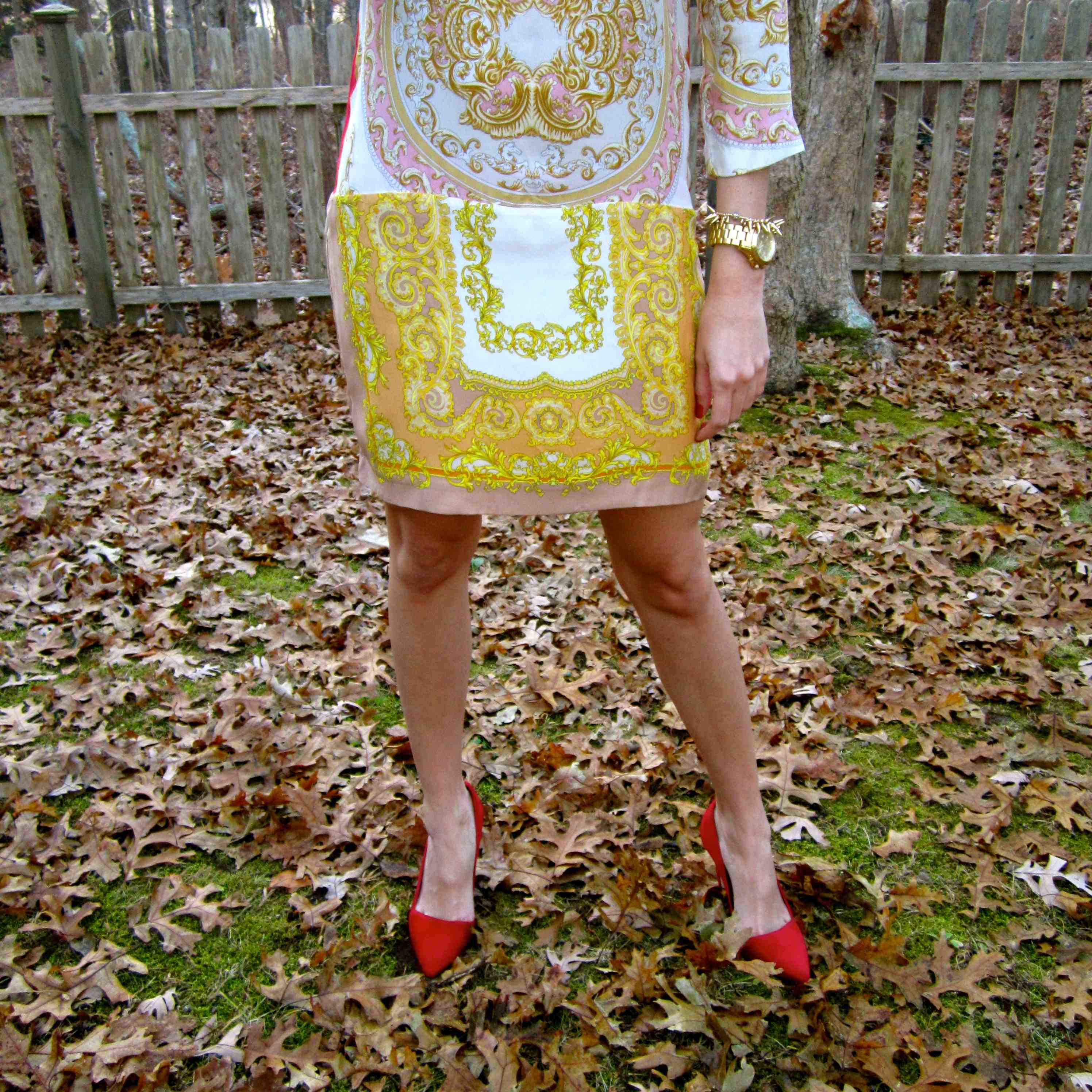 Thanksgiving and Christmas outfits can be tricky to plan, especially if you have the pressure of spending the holidays with your boyfriend's family. You know you want to look nice, chic, without overdoing it and most importantly be comfortable (giving all the food involved).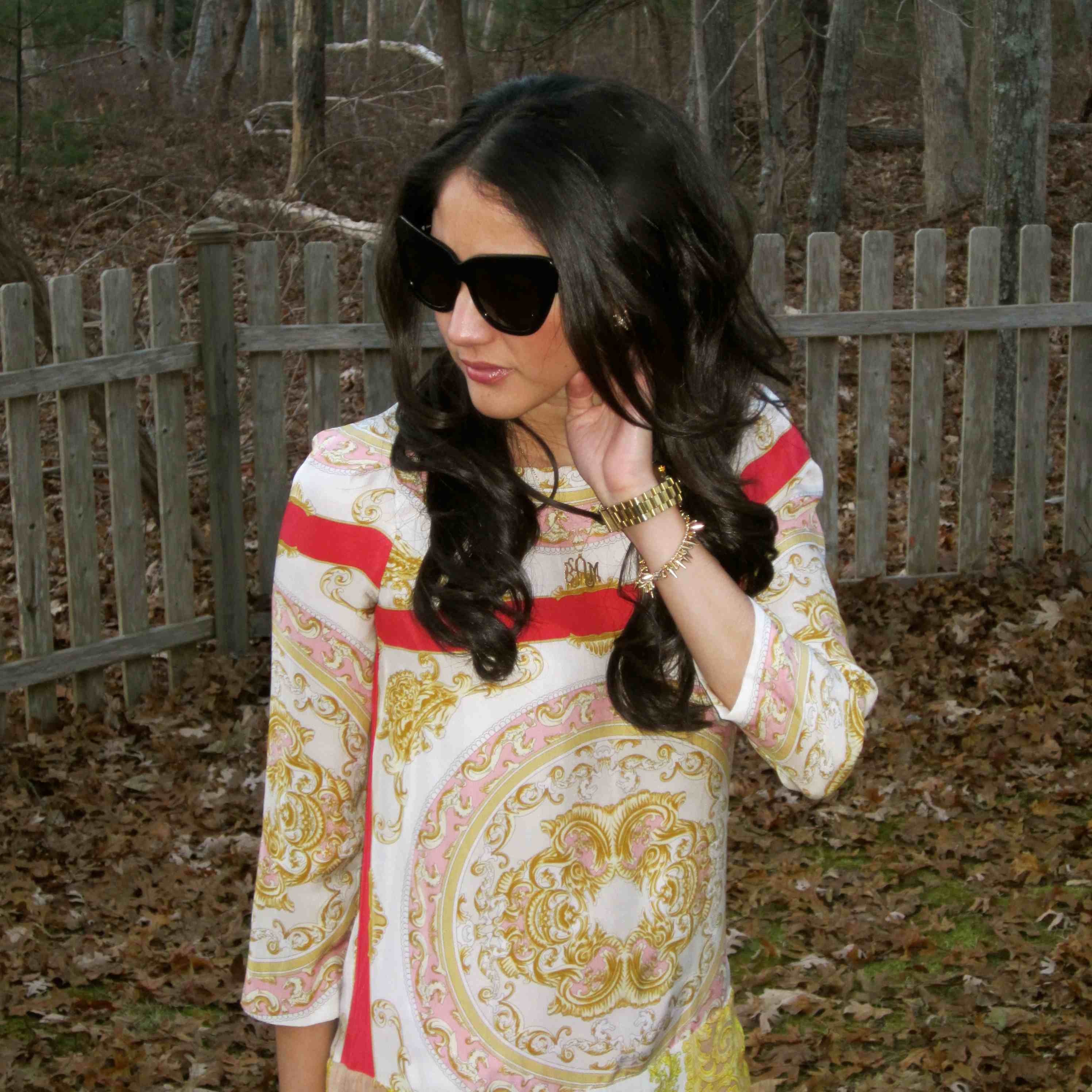 This handkerchief dress (last seen here) is a great option for these types of occasions. It's a classic dress, family friendly, chic and loose so you know you can eat as much as you want and be very comfortable in it. Red dresses are always a good choice as well, very holiday appropriate.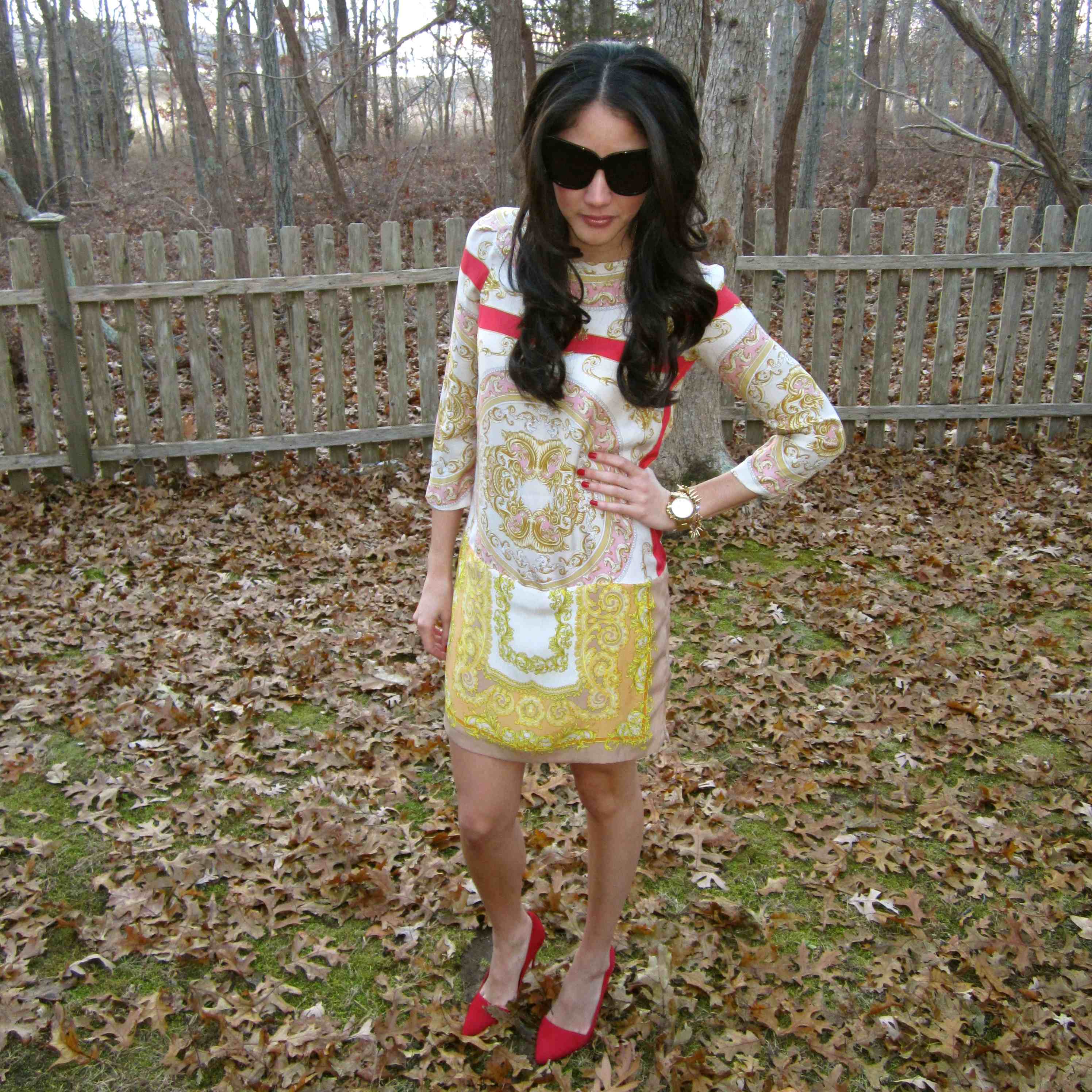 Accessories: Michael Kors runway watch, Stella & dot bracelet, Monogram necklace, Mint Julep Starfish Earrings. Shoes: Alice + Olivia Dina suede pumps.