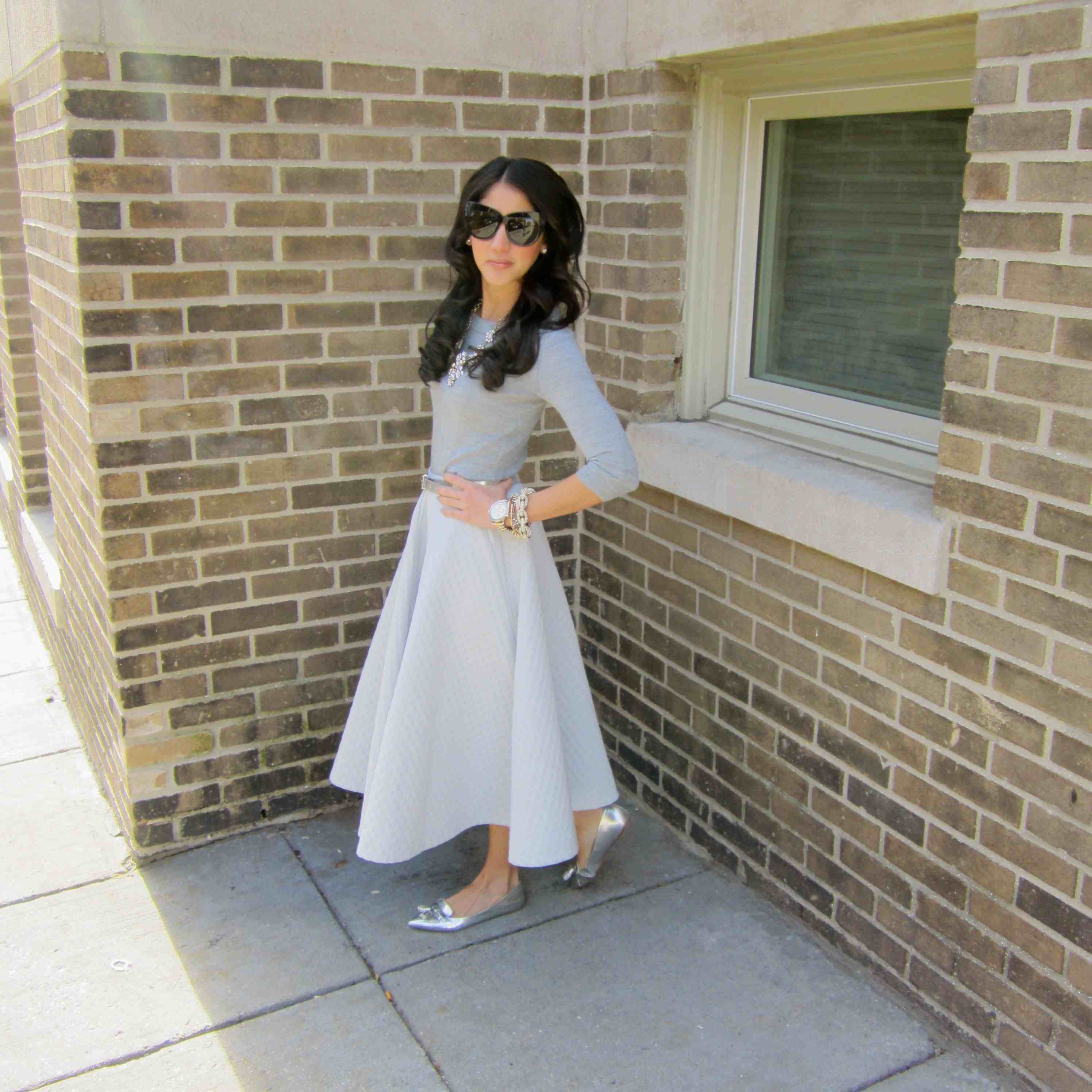 My favorite gray full skirt with polka dot details (last seen here at last DC Blogger Scene event) is back on the blog. I still can't believe I found this gem at H&M. if you love full skirts as much as I do, you should check out what they have, I saw a classic plaid black one the other day that was to die for. Yesterday's winter wonderland snow got me in the mood for gray on gray with metallic splashes.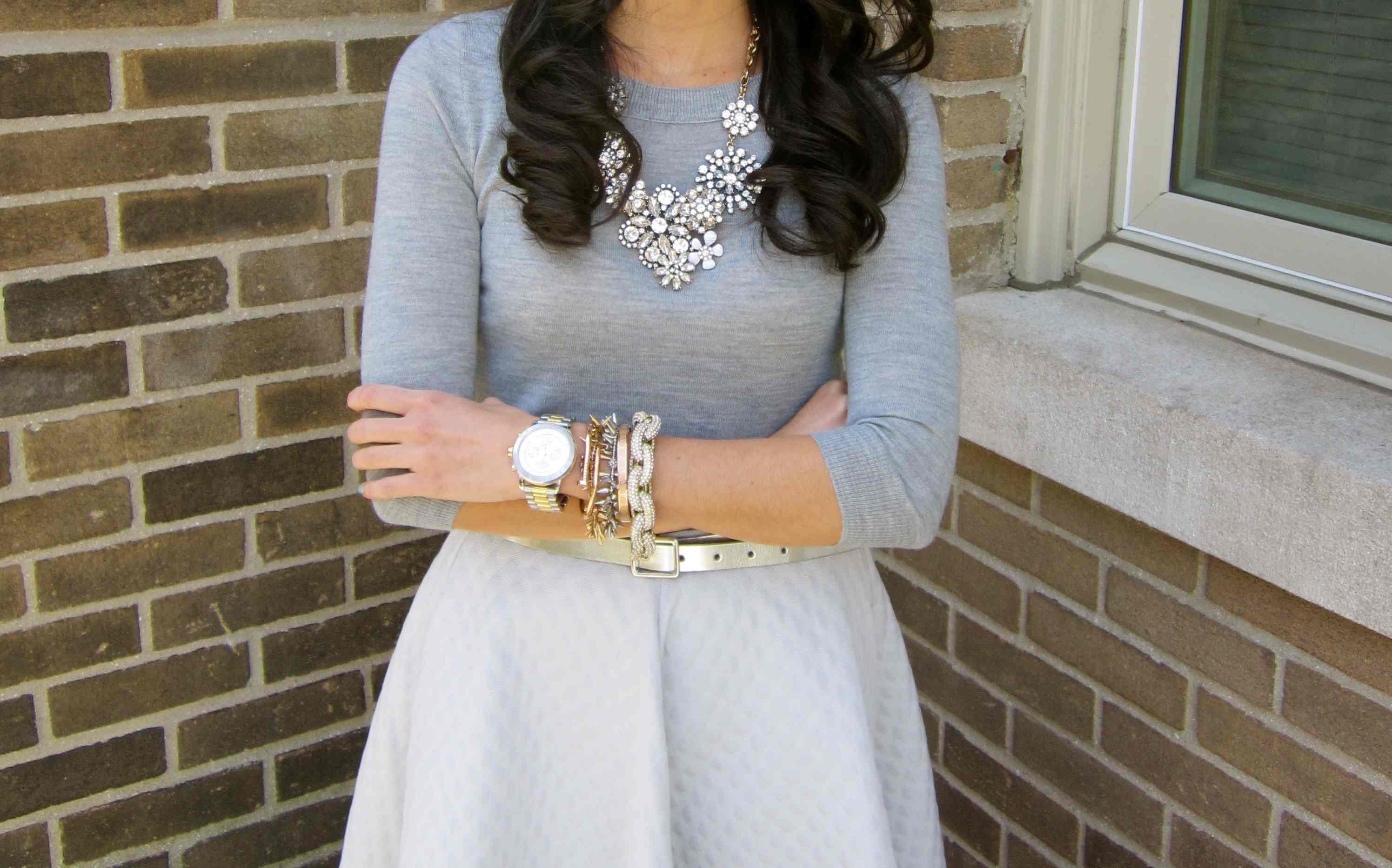 Wanting to keep things simple and winter fresh, I paired up my look with my always favorite J.Crew tippi sweater (now $29.50 at J.Crew Factory), H&M full skirt (Asos has great ones too, I know because I check their skirts section on the daily), Zara flats (also loving these chunky silver/gray pumps), J.Crew crystal necklace, House of Harlow 1960 Chelsea sunglasses, Coach watch, Stella & Dot renegade cluster bracelets, BaubleBar original pave links bracelet.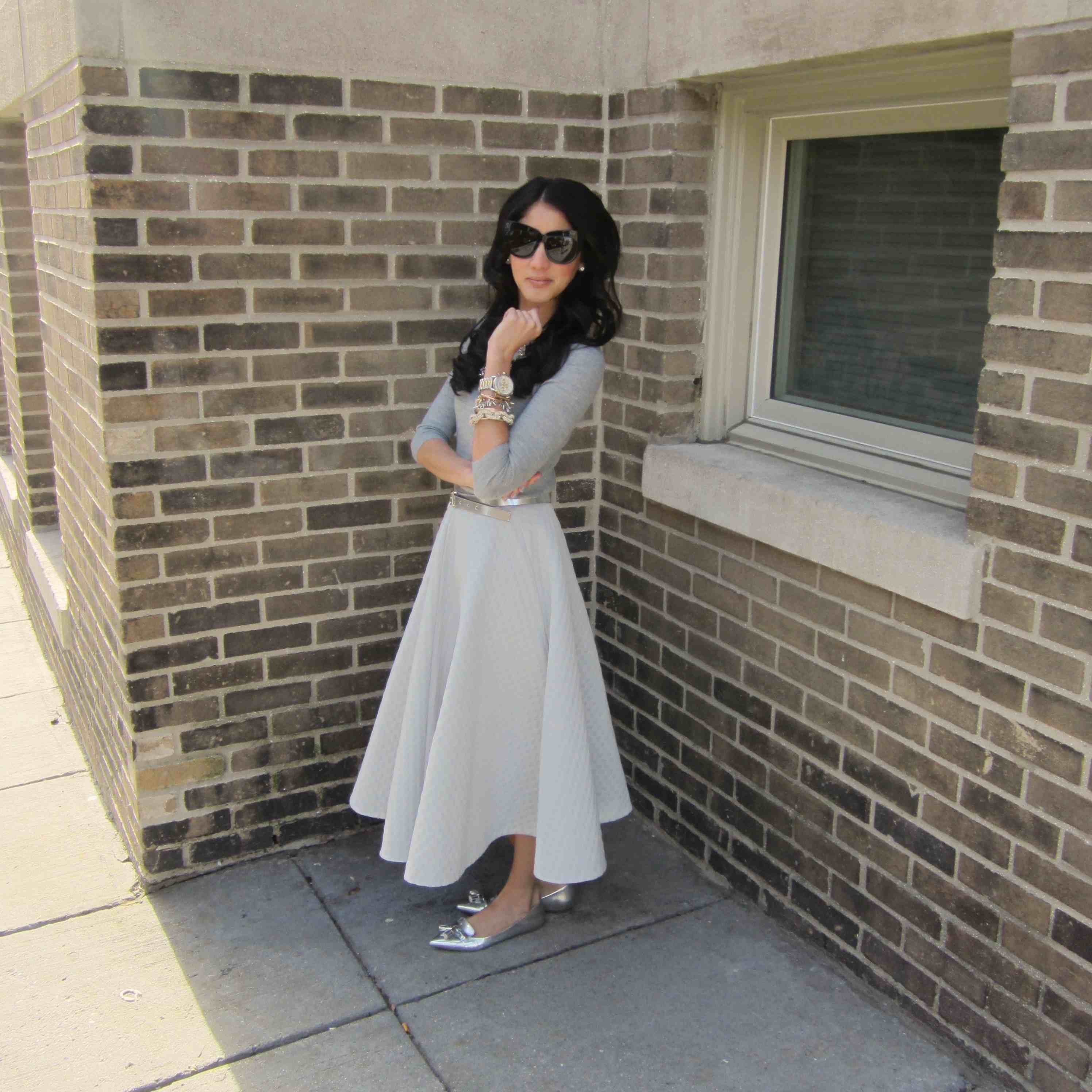 Meine Lieblings-grau voller Rock mit Tupfen-Details (Sie haben es hier am DC Blogger Szene gesehen) ist wieder im Blog. Ich kann noch nicht glauben, dass ich dieses Juwel bei H&M fand. Wenn Sie diese Röcke wie ich lieben, sollten Sie nach H&M gehen. J.Crew tippi sweater, H&M Rock, Zara Schuhe, J.Crew Halskette, House of Harlow 1960 Chelsea Sonnenbrillen, Coach Uhr, Stella & Dot abtrünnigen Cluster Armbänder, BaubleBar Armband.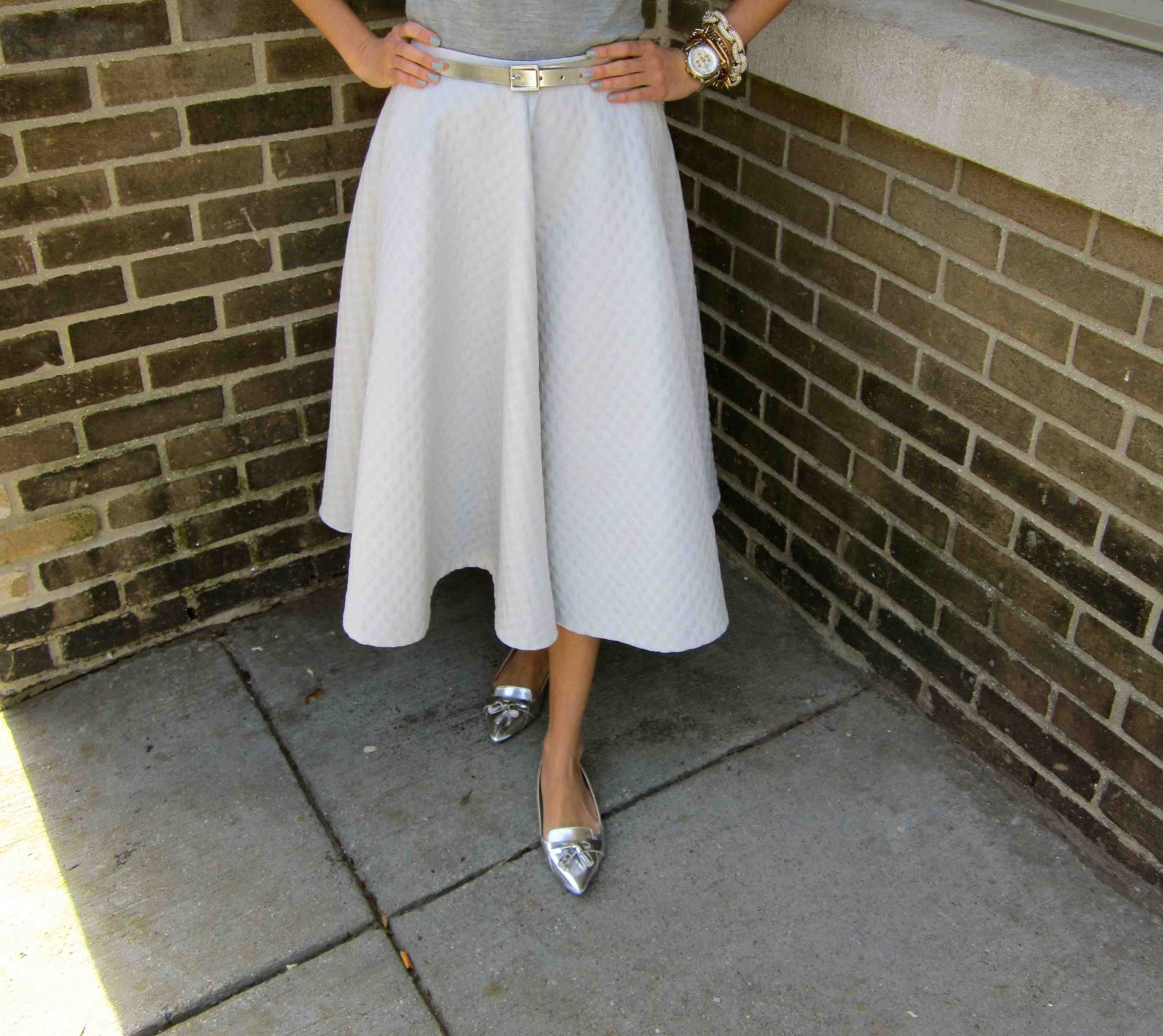 Mi falda gris preferida con detalles de polka dots (vista por última vez aquí, en el último evento DC Blogger Scene) está de regreso en el blog. Todavía no puedo creer que me encontré con esta joya en H&M. Si te gustan las faldas full tanto como a mi, debes ir a H&M y ver lo que tienen, recientemente vi una falda clásica negra que era para morirse. La nieve maravillosa de ayer me puso en el estado de ánimo para compartir hoy este outfit gris sobre gris con toques metálicos. Queriendo mantener las cosas simples y frescas este invierno, combine mi look con mi siempre favorito eueter J.Crew tippi, falda H&M, zapatos, de Zara, collar J.Crew, gafas de sol de House of Harlow 1960 Chelsea, relojCoach, Stella & Dot pulseras racimo renegado, pulsera BaubleBar