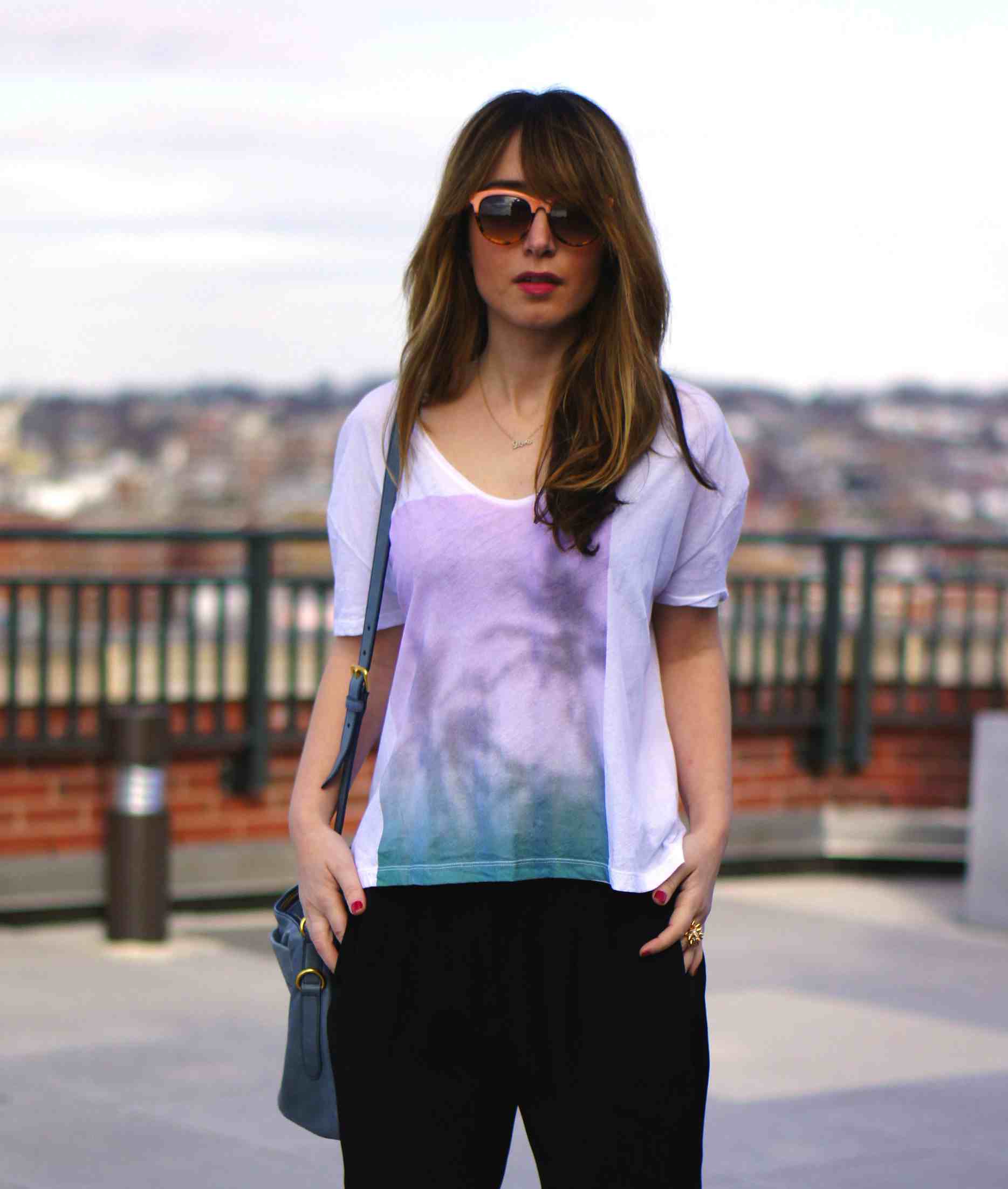 Today, I want to introduce you to my lovely guest blogger, Haya from GoodGoodGorgeous. She is taking over Maria On Point today to share with you a little bit about what her pretty site is all about. Take it away Haya! | Heute möchte ich Ihnen mein schönes Gast-Blogger, Haya Einführung von GoodGoodGorgeous. Sie ist über Maria unter On Point heute teilen und wird euch ein bisschen über ihr Website erzahlen. Nehmen Sie es weg Haya! | Hoy quiero presentarles a mi blogger huésped, Haya de GoodGoodGorgeous. Ella se va a apoderar de Maria On Point hoy para compartir con ustedes un poco acerca de su sitio. Se lo quite Haya! | ABOUT HER: I am an Israeli girl born to Georgian Jewish parents that moved to Barcelona at the age of 4. | ÜBER SIE: Ich bin ein israelisches Mädchen geboren, um georgische jüdischer Eltern, die Barcelona im Alter von 4 bewegt. | SOBRE ELLA: Soy una chica israelí de padres judíos georgianos que se mudaron a Barcelona cuando tenía 4 años. | ON WITH GOODGOODGORGEOUS: I decided to start GoodGoodGorgeous as an outlet for my style and fashion love, it was a way for me to stay connected to fashion, learn about the new era of blogging, meet same minded people, discover new designers and brands, and simply a way to keep my brain active whilst creating something I was passionate about. People asked me to post photos of myself and my style so after much hesitation I did. My blog really helped me through the process of moving to a new city and starting a new life! | ON MIT GOODGOODGORGEOUS: I habe GoodGoodGorgeous begonnen als Ventil für mein Stil und Mode Liebe entschieden, es war ein Weg für mich, um in Verbindung zu bleiben Mode, über die neue Ära des Bloggens zu lernen, treffen gleich gesinnten Menschen, entdecken neue Designer und Marken und einfach ein Weg, um mein Gehirn aktiv, während die Schaffung von etwas war ich begeistert. Die Leute fragten mich, um Fotos von mir und meinem Stil, so senden Sie nach langem Zögern habe ich getan. Mein Blog hat mir wirklich geholfen, durch den Prozess des Übergangs in eine neue Stadt und ein neues Leben! | ‬SOBRE GOODGOODGORGEOUS: Decidí empezar GoodGoodGorgeous para tener una plataforma para mi estilo y la moda, fue una manera de estar conectado a la moda, aprender acerca de la nueva era de los blogs, conocer a otras personas, descubrir nuevos diseñadores y marcas, y simplemente una forma de mantener el cerebro activo, creando algo que me apasionaba. La gente me pidió que publique fotos mías y de mi estilo así que después de muchas vacilaciones lo hice. Mi blog me ayudó en el proceso de mudarme a una nueva ciudad y empezar una nueva vida! | HER STYLE: Casual glam, I love comfort above all because when I feel at ease with my look I feel sexy and glamorous. You will always find me in harem (yet feminine) trousers, high heels, detailed top (studded, or bright color), and a statement jacket and bag. ‬| IHR STIL: Lässig Glam, ich liebe Komfort vor allem, weil, wenn ich mich wohl mit meinem Aussehen fühle ich mich sexy und glamourös fühlen. Sie finden mich immer in Harem (feminine) Hosen, High Heels, detaillierte top (besetzt oder helle Farbe) und eine Erklärung Jacke und Tasche. ‬| SU ESTILO: Glamour casual, me encanta la comodidad por encima de todo, porque cuando me siento a gusto conmigo, me siento sexy y glamorosa. Siempre me encontrarás en hapantalones, zapatos de tacón alto, top detallado (tachonado, o color claro), y una chaqueta de declaración y una cartera. | FASHION PHILOSOPHY: Less is more, you will never see me wearing too many accessories, my hair is always down, natural make up. Oh and high heels can always fix an outfit! | FASHION PHILOSOPHIE: Weniger ist mehr, werden Sie sehen mich nie tragen zu viele Accessoires, mein Haar ist immer nach unten, natürliches Make-up. Oh und High Heels immer noch beheben können ein Outfit! | FILOSOFÍA DE FASHION: Menos es más, nunca se me ve llevando demasiados accesorios, mi pelo es simple, maquillaje natural. Ah, y zapatos de tacón alto siempre pueden arreglar un conjunto!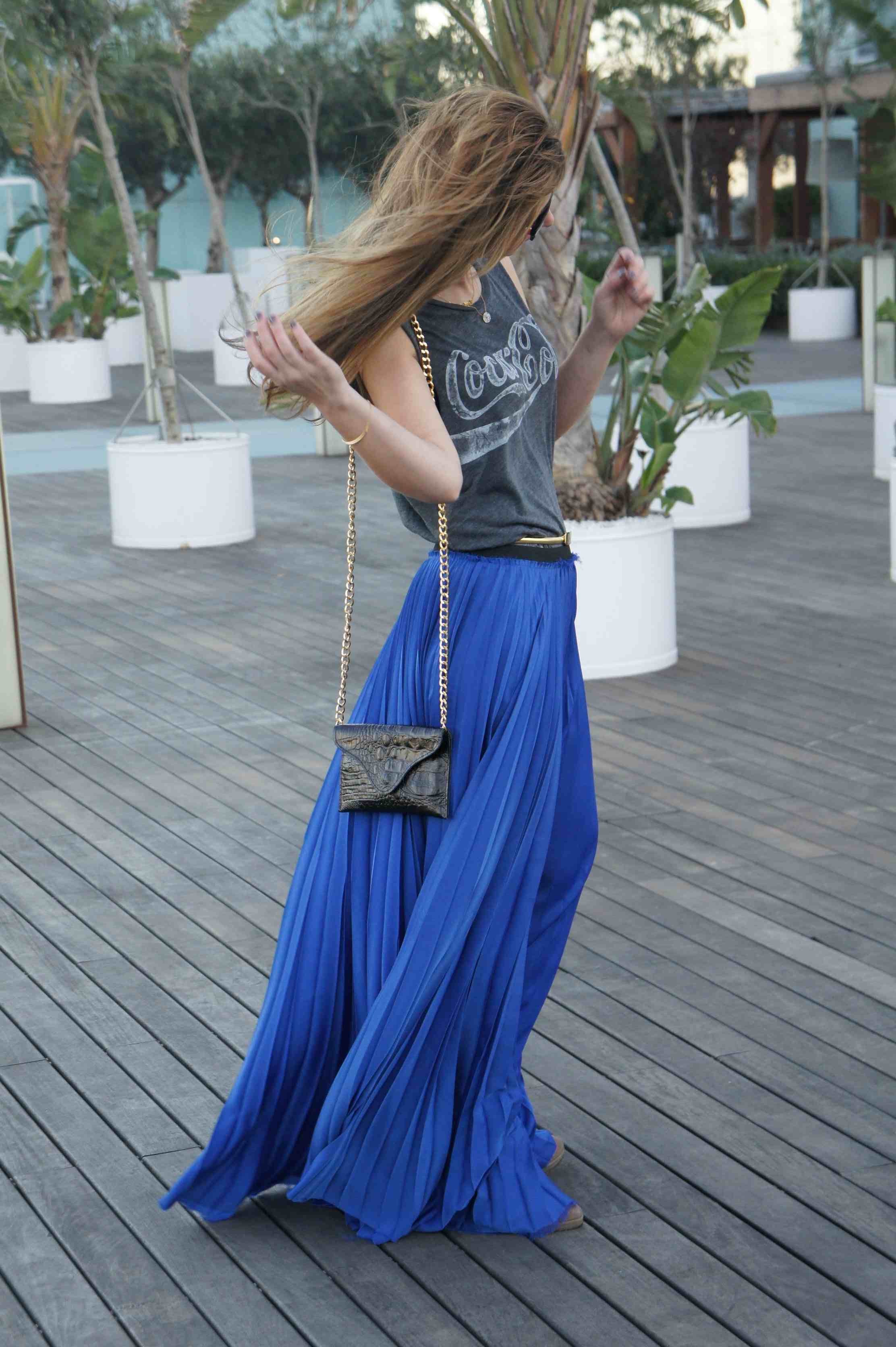 TRENDS: Loving that more menswear is available for us women, I can finally stop stealing my husband's clothes (though I love doing that). Everywhere I go I can find baggy/wide pants. | TRENDS: Liebevoll, dass mehr Menswear für uns Frauen ist, kann ich endlich aufhören zu stehlen meines Mannes Kleidung (obwohl ich liebe es, dass). Überall wo ich hingehe Ich kann Baggy/weiten Hosen zu finden. | TENDENCIAS: Me encanta que más ropa de hombre está disponible para nosotras las mujeres, por fin puedo dejar de robar la ropa de mi marido (aunque me encanta hacer eso). Dondequiera que voy me encuentro pantalones anchos. | BILINGUAL BLOG: I am very grateful for the fact that I speak a few languages. It is so wonderful to connect with people in their own language, and though I decided to start the blog in English, I realized that many of my followers were from Spain and Latin America, so I decided to write in Spanish as well. Hopefully in the future I can add more languages. |  ZWEISPRACHIGEN BLOG: Ich bin sehr dankbar für die Tatsache, dass ich ein paar Sprachen sprechen. Es ist so wunderbar, mit Menschen in ihrer eigenen Sprache zu verbinden, und obwohl ich den Blog in Englisch starten beschlossen, merkte ich, dass viele meiner Anhänger waren aus Spanien und Lateinamerika, so habe ich beschlossen, in Spanisch als auch schreiben. Hoffentlich ich in Zukunft können weitere Sprachen.  | BLOG BILINGÜE: Estoy muy agradecida por el hecho de que hablo varios idiomas. Es maravilloso conectarse con gente en su propio idioma, y ​​aunque me decidí a empezar el blog en Inglés, me di cuenta de que muchos de mis seguidores eran de España y América Latina, así que ahora escribo en español también. Espero que en el futuro pueda añadir más idiomas. | INSPIRATION: I find inspiration everywhere, in music, art, prints, on Pinterest (daily) and sometimes just by a beautiful garment! | INSPIRATION: Ich finde Inspiration überall, in Musik, Kunst, Drucke, auf Pinterest (täglich) und manchmal auch nur von einem schönen Kleidungsstück! | INSPIRACIÓN: Encuentro inspiración en todas partes, en la música, el arte, impresiones, en Pinterest (todos los días)!
INFLUENCES: While growing up, Aaliyah was my first style icon, the one who introduced me to baggy (harem) trousers, and sometimes I still look back at her style for inspiration. Just as I look back at Jane Birkin's style or Brigitte Bardot. Currently, I like Poppy Delevigne, Alessandra Codinha, Dree Hemingway, Marion Cotillard, Sienna Miller, and Kate Bosworth. | EINFLÜSSE: Während er aufwuchs, war Aaliyah meine erste Stil-Ikone, derjenige, der mich zu Baggy (Harem) Hosen eingeführt, und manchmal habe ich noch einen Rückblick auf ihre Art für die Inspiration. Gerade als ich einen Rückblick auf Jane Birkin Stil oder Brigitte Bardot. Derzeit, ich mag Poppy Delevigne, Alessandra Codinha, Dree Hemingway, Marion Cotillard, Sienna Miller und Kate Bosworth. | INFLUENCIAS: Antes, Aaliyah fue mi primer icono de estilo, la que me presentó a los pantalones holgados (harén), a veces todavía me fijo en su estilo. Al igual que busco inspiración en Jane Birkin o Brigitte Bardot. Actualmente, me gusta Poppy Delevigne, Alessandra Codinha, Dree Hemingway, Marion Cotillard, Sienna Miller y Kate Bosworth. ‬ | FASHION TIPS: I think the KEY to style is always feeling comfortable in your skin. It is truly a way of expressing ourselves! I don't believe in following trends just to follow them or to say that is why we are stylish, because it isn't! Always wear something you feel at ease with, that make you feel beautiful and ooze confidence!  ‬ | FASHION-TIPPS: Ich denke, der Schlüssel zum Stil ist immer wohl fühlen in Ihrer Haut. Es ist wirklich eine Art, uns auszudrücken! Ich glaube nicht an folgende Trends glauben nur, ihnen zu folgen oder zu sagen: das ist, warum wir stilvoll sind, weil es nicht! Tragen Sie immer etwas, das Sie sich wohl fühlen mit, machen, dass Sie sich schön und sickern Vertrauen! | CONSEJOS DE MODA: Creo que la clave es siempre sentirte cómoda en tu piel. Es realmente una forma de expresarnos! Yo no creo en las tendencias sólo por seguirlas o decir que es por eso que estamos con estilo, porque no lo es! Lleva siempre algo con lo que te sientas a gusto, que te haga sentir hermosa y supurar confianza!