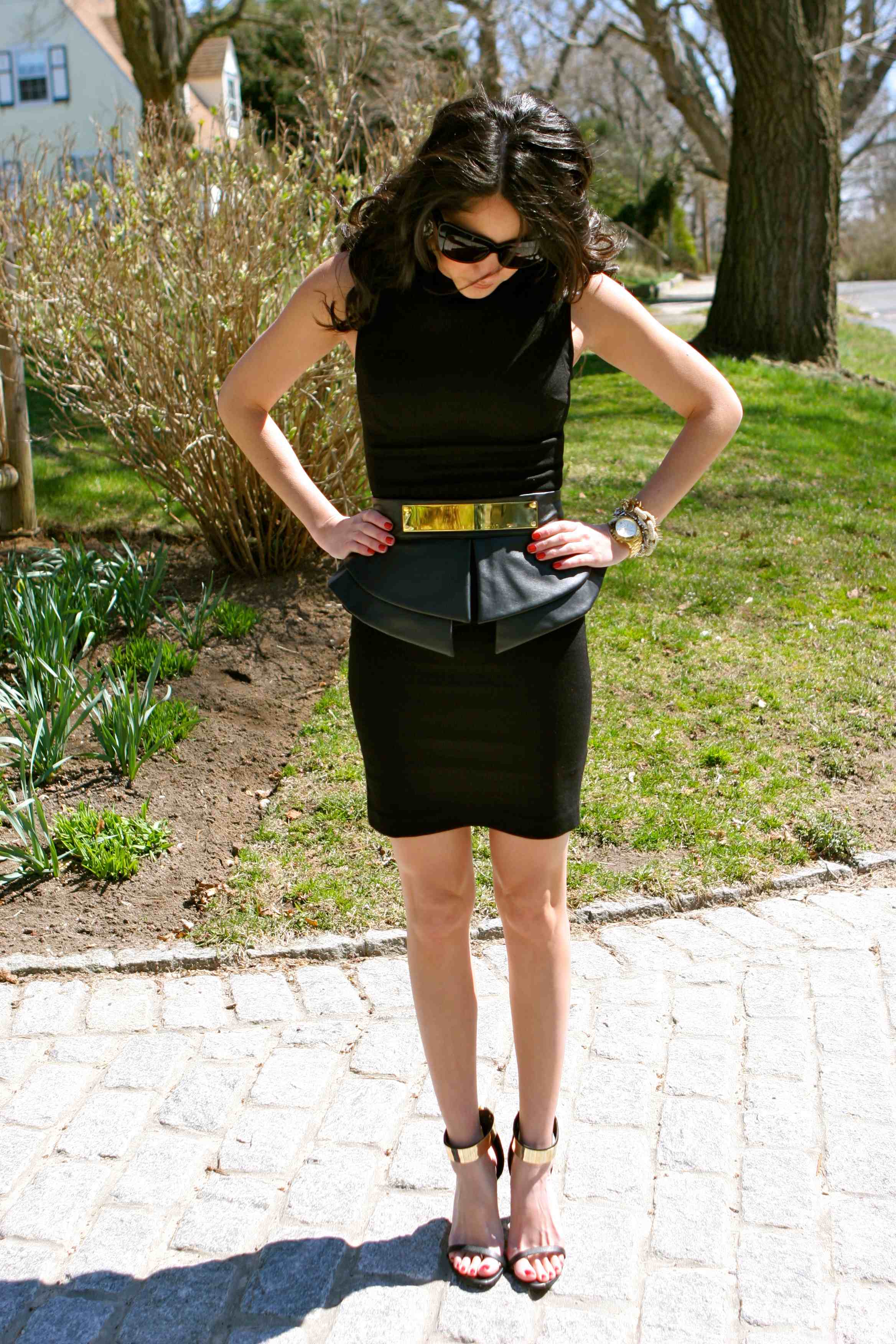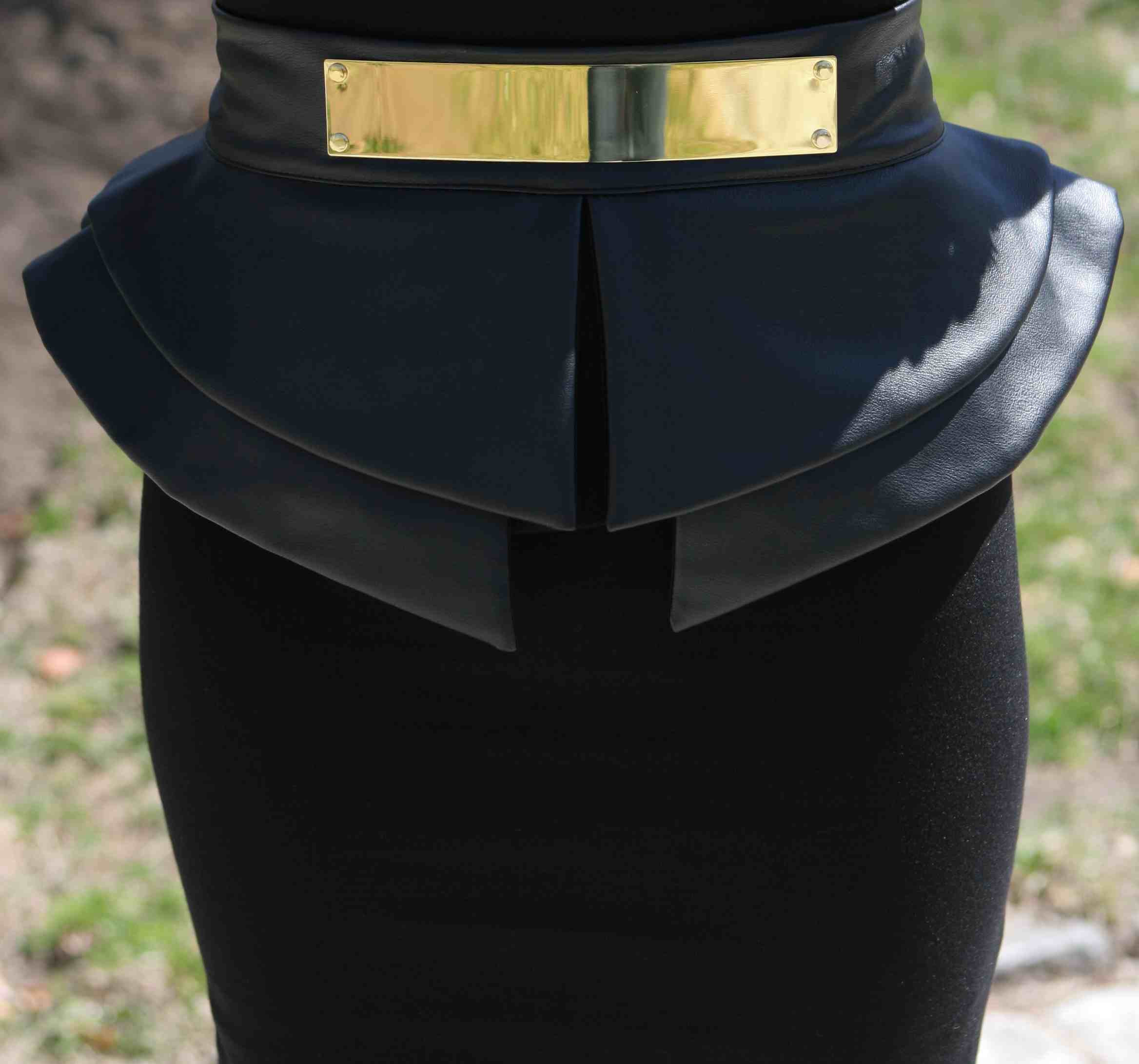 Spring leather continues to pop in my closet, whether is this super cute peplum leather belt or leggings; spring leather is in this season. Gold and black are one of my favorite wardrobe staples. You can't go wrong with them. Black and gold are classic, ageless and forever beautiful. This outfit is something I'm wearing this spring for cocktail parties, birthday dinners and nights out in the town. It's a simple combination but a statement regardless where you wear it. Hope everyone is starting the week off well. ASOS Peplum Plate Detail Waist Belt, ASOS HONG KONG Heeled Sandals with Metal Trim, House of Harlow 1960 Chelsea sunglasses, Michael Kors watch, Bauble Bar chunky chain bracelet, Stella & Dot renegade cluster bracelet, Chanel Joues Contraste 55, Essie pink-a-boo nail polish, MAC Viva Glam V Lipstick, MAC Viva Glam V Lip Gloss. To see the rest of my beauty/makeup essentials click here.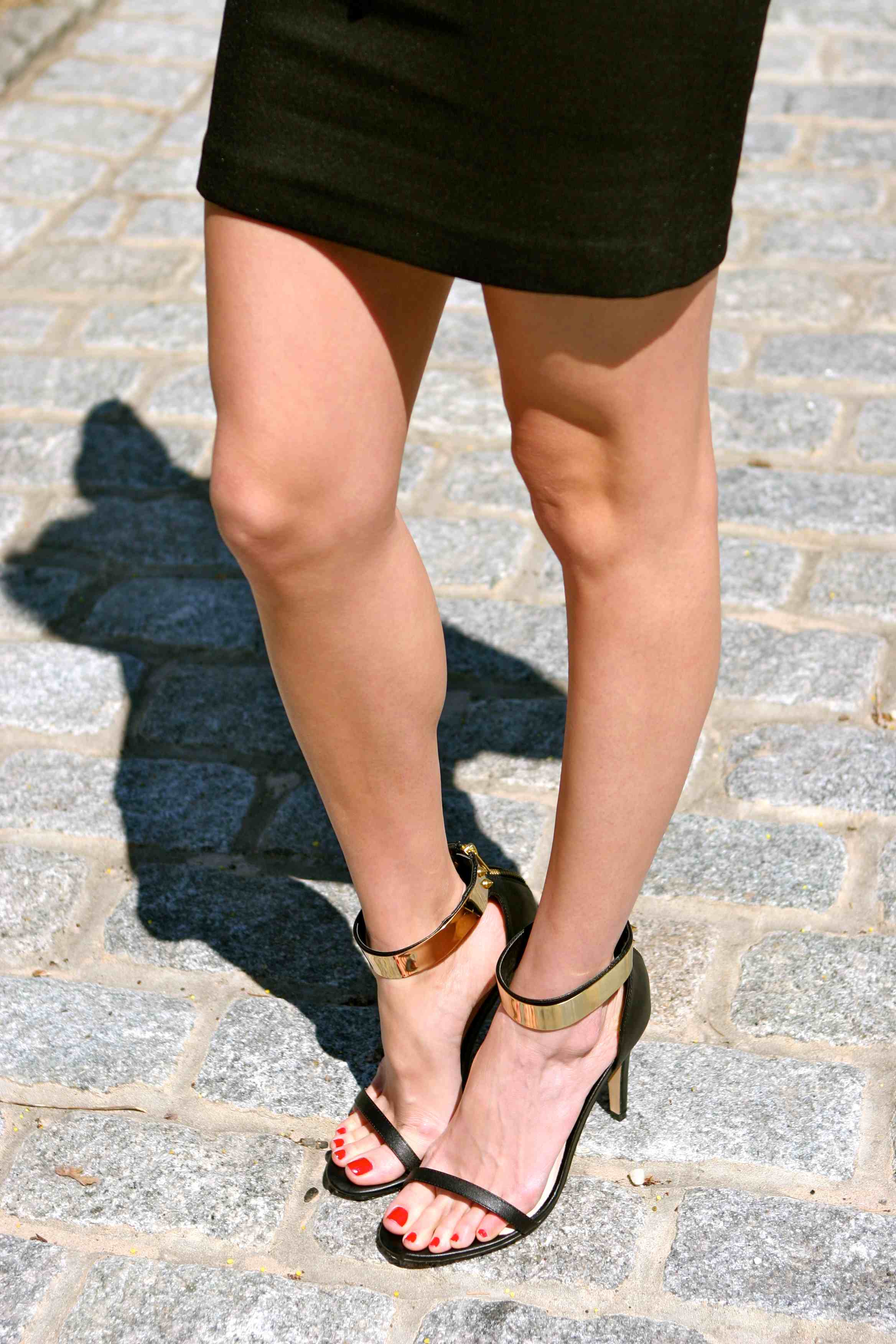 Frühling Leder weiterhin in meinem Schrank öffnet, ob das ist super nett Schößchen Ledergürtel, oder Leggings, Leder ist in dieser Saison. Gold und Schwarz sind eine meiner Lieblings-Kleiderschrank Heftklammern. Sie können nichts falsch machen mit ihnen. Schwarz und Gold sind klassisch, zeitlos und immer schön. Dieses Outfit ist etwas, was ich tragen in diesem Frühjahr für Cocktail-Partys, Geburtstags-Abendessen und am Abend in der Stadt. Es ist eine einfache Kombination, sondern eine Aussage unabhängig davon, wo Sie diese Kleidung tragen. Hoffnung jeder beginnt die Woche gut. ASOS Peplum Gürtel, ASOS HONG KONG Schuhe, House of Harlow 1960 Chelsea Sonnenbrillen, Michael Kors Uhr, Stella & Dot abtrünnigen Cluster-Armband, Bauble Bar Armband, Chanel Joues Contraste 55, Essie pink-a-boo Nagellack, MAC Viva Glam V Lippenstift, MAC Viva Glam V Lip Gloss. Um den Rest meiner Schönheit / Make-up Essentials klicken Sie hier.
Cuero de Primavera continúa haciendo un pop en mi armario, ya sea este cinturón peplum de cuero super chevere o estos leggings lindos , el cuero de primavera esta muy in en esta temporada. Dorado y negro son una de mis combinaciones favoritas en mi armario. No te puede ir mal con ellos. Negro y dorado son los clásicos, eternos y para siempre se ven espectaculares. Este conjunto es algo que estoy usando en esta primavera para fiestas de cumpleaños, cenas y noches en la ciudad. Es una combinación sencilla pero tiene un impacto donde quiera que vayas. Espero que todos esten comenzando la semana con buen pie. ASOS cinturón peplum, ASOS HONG KONG sandalias con detalle de metal, House of Harlow 1960 Chelsea gafas de sol, reloj Michael Kors, pulseras de Bauble Bar, pulsera Stella & Dot, pendientes estrellas de mar Mint Julep, Chanel Joues Contraste 55, Essie pink-a-boo esmalte de uñas, MAC Viva Glam V Lipstick, MAC Viva Glam V Brillo de labios. Para ver el resto de mis imprescindibles de belleza / maquillaje clic aquí.