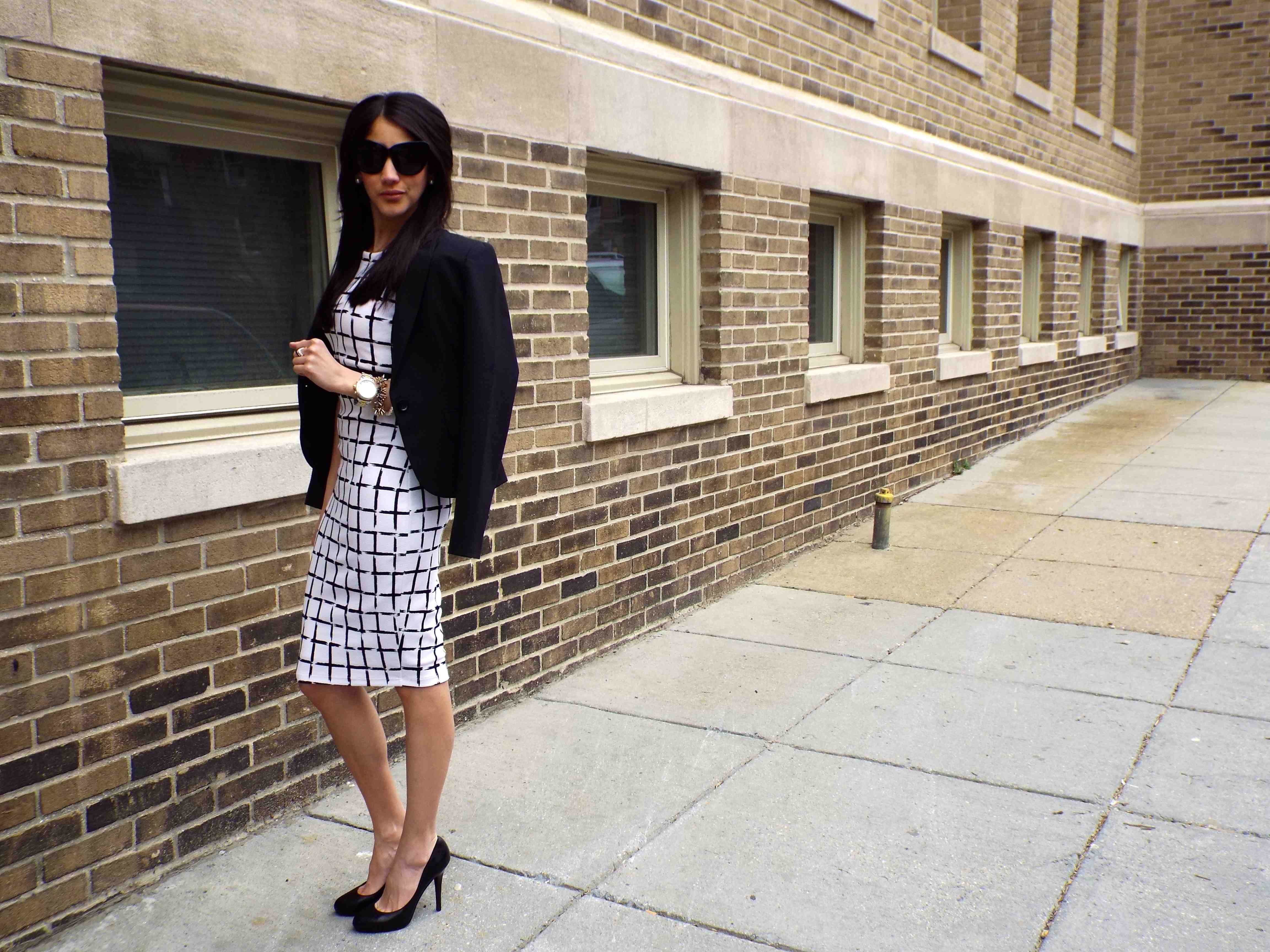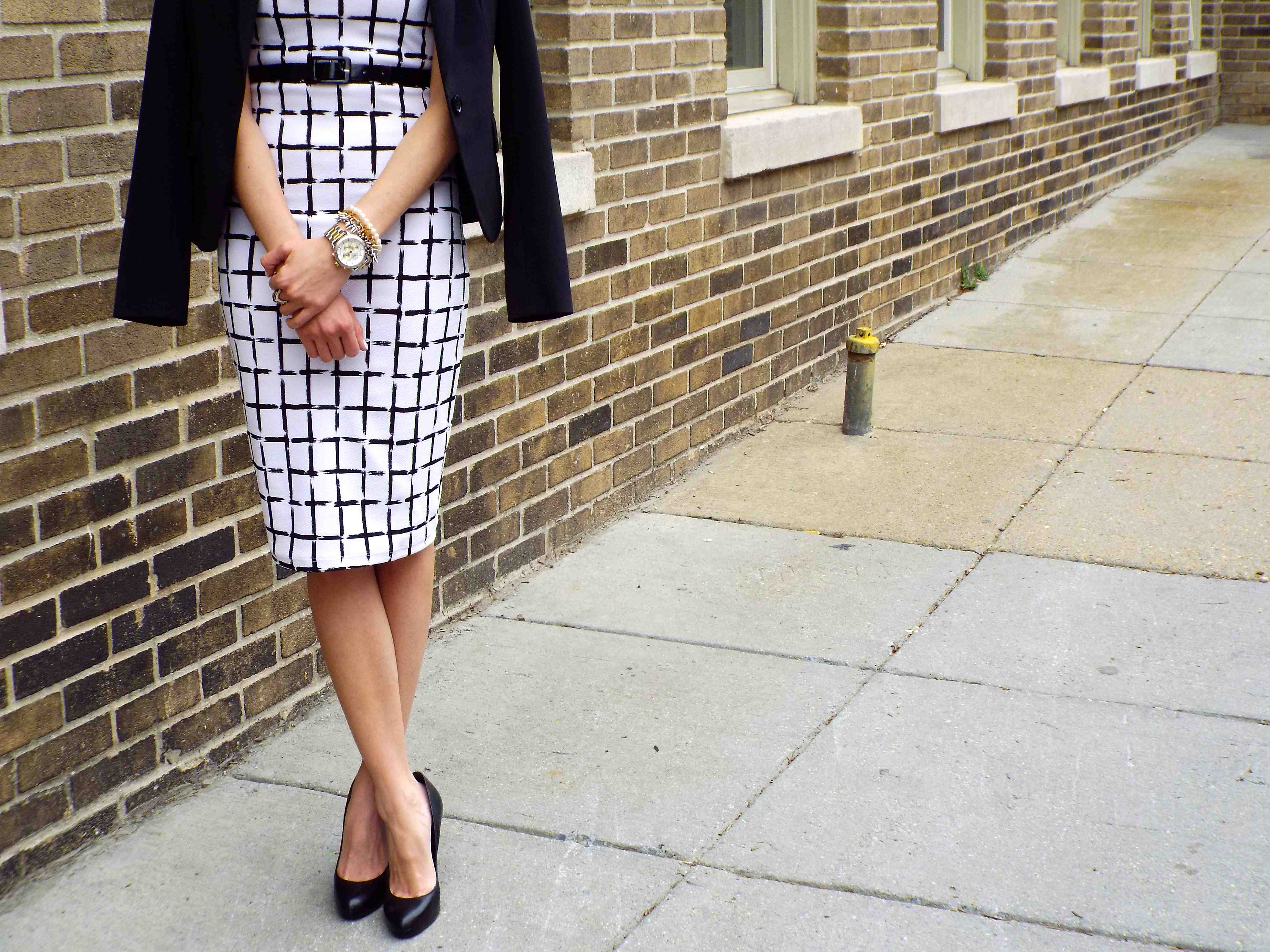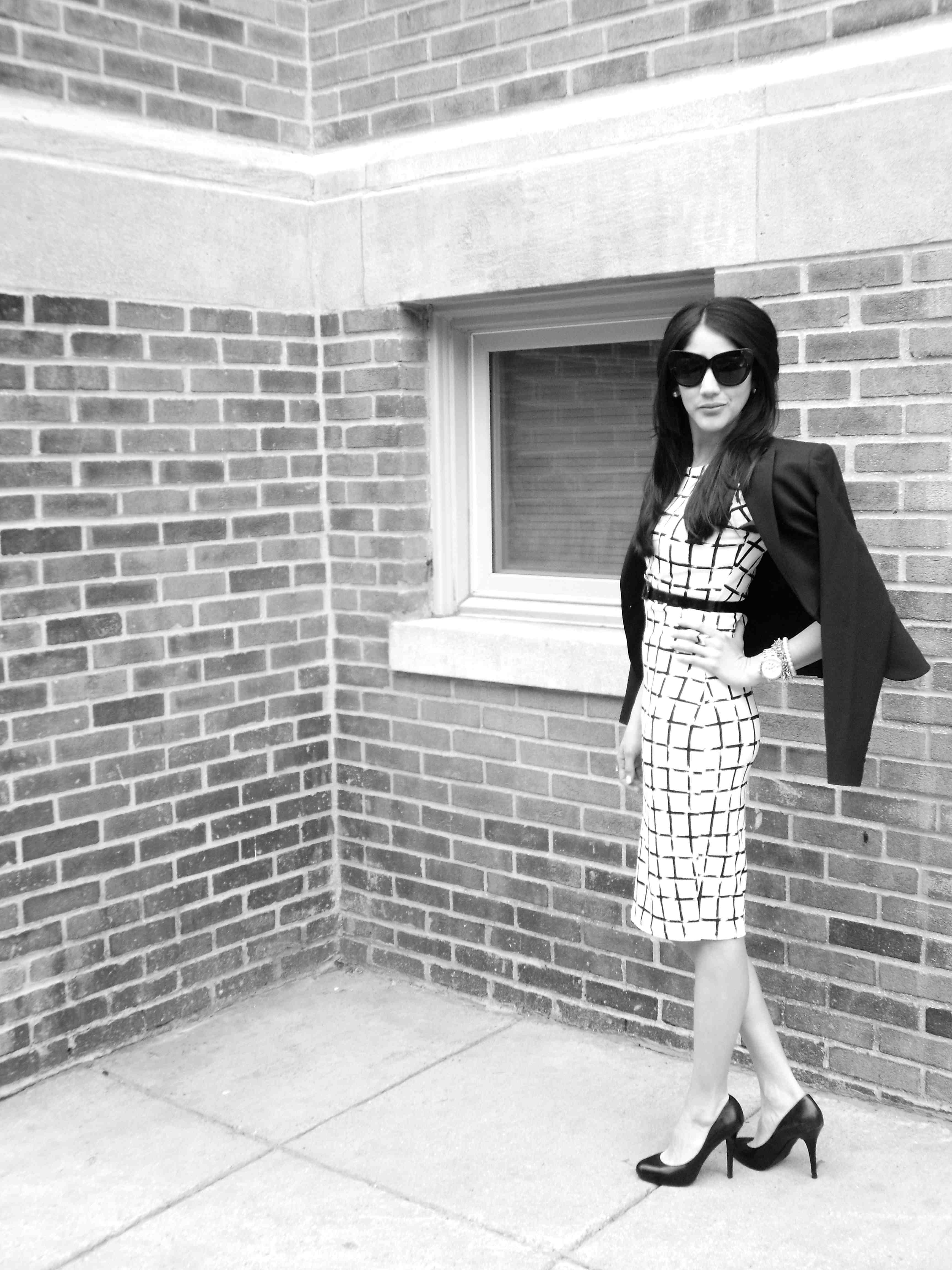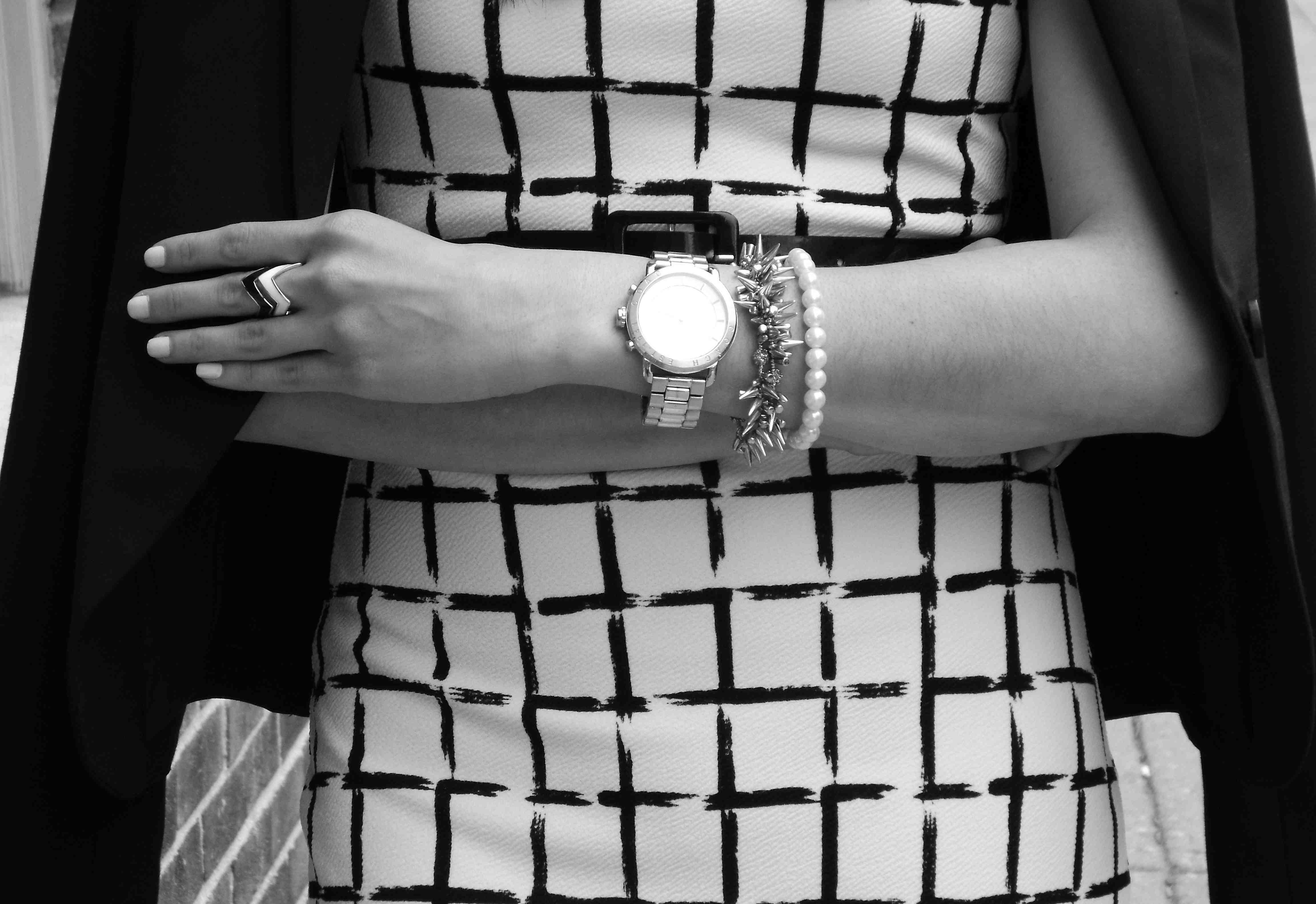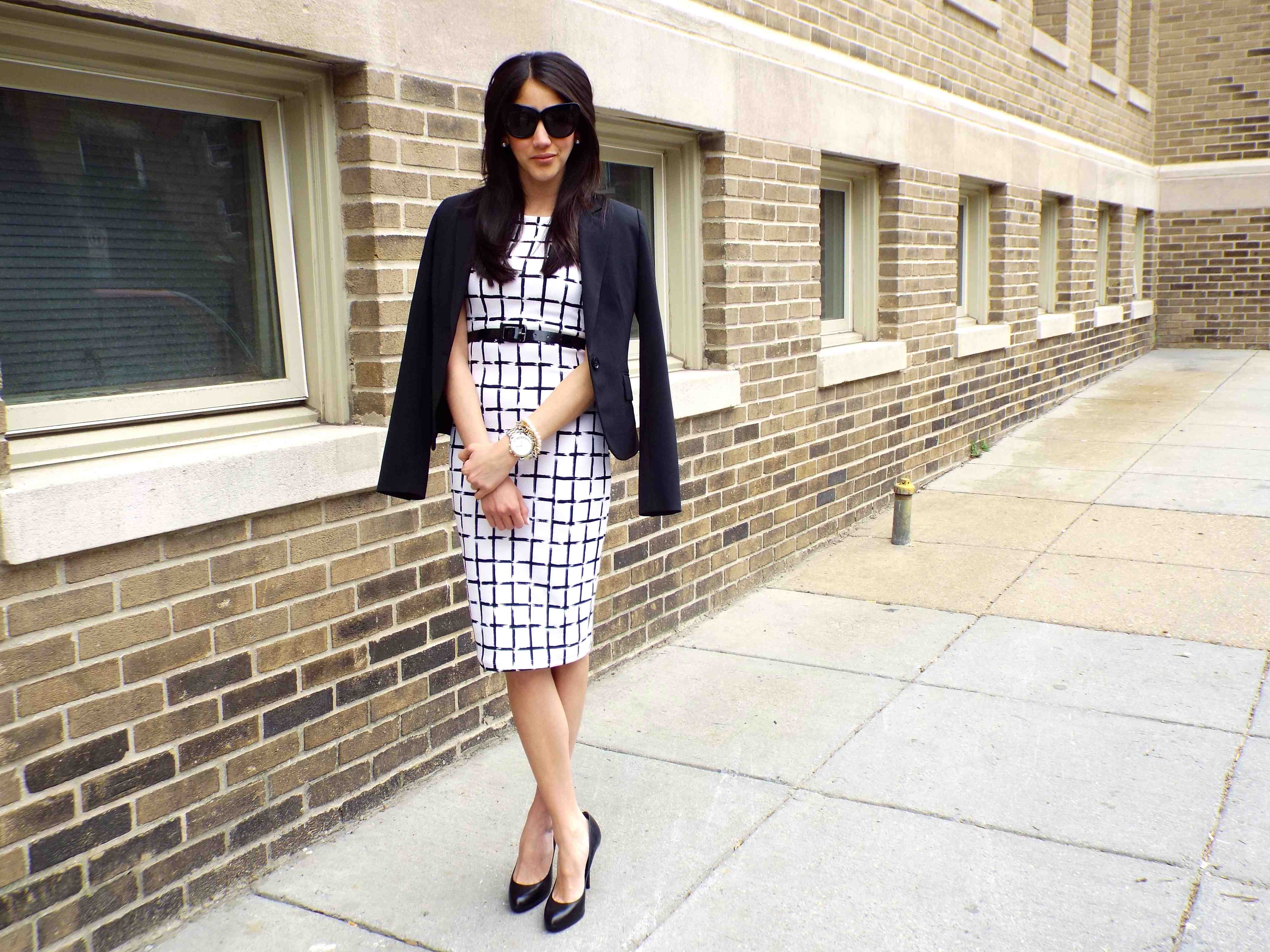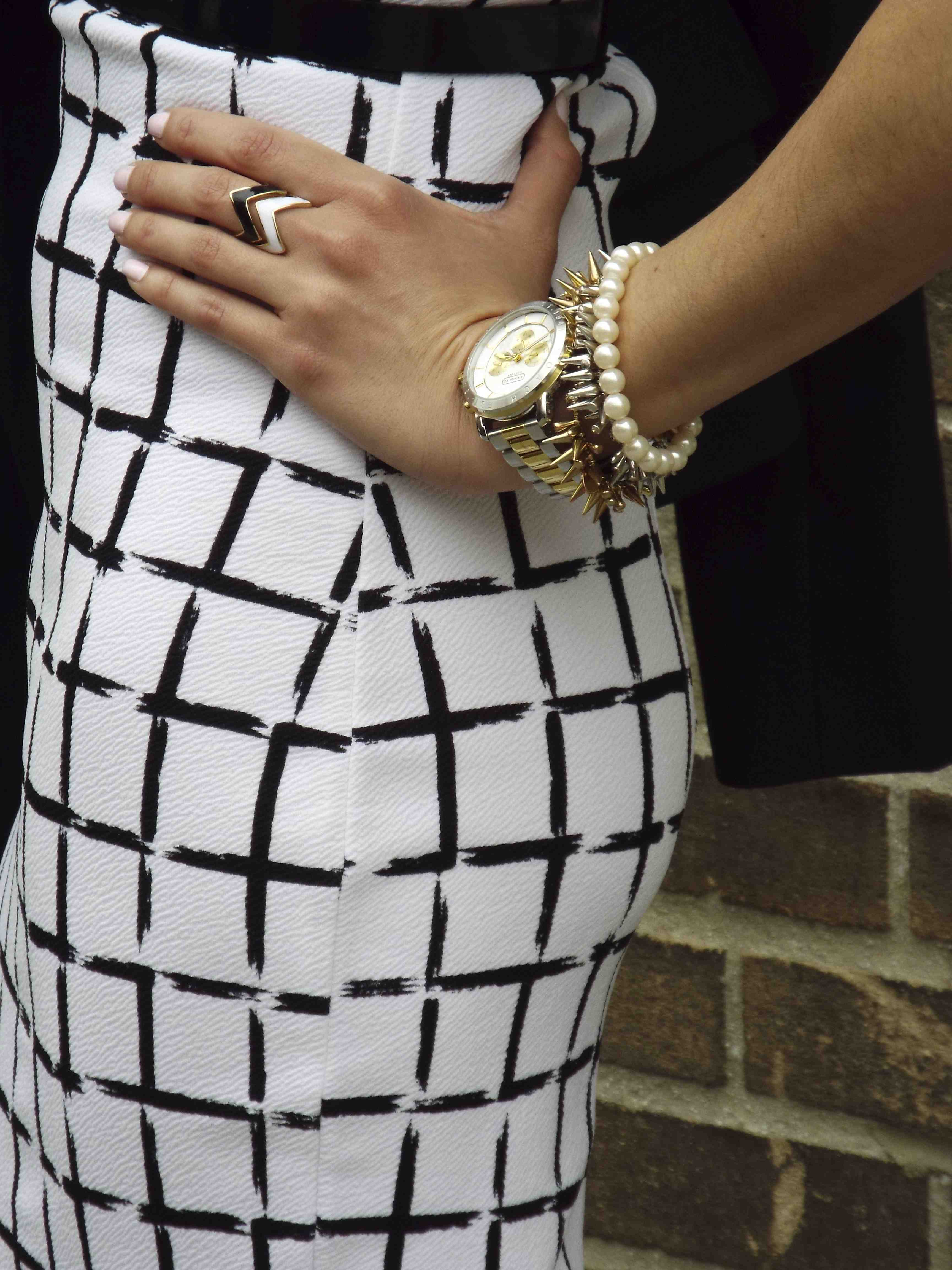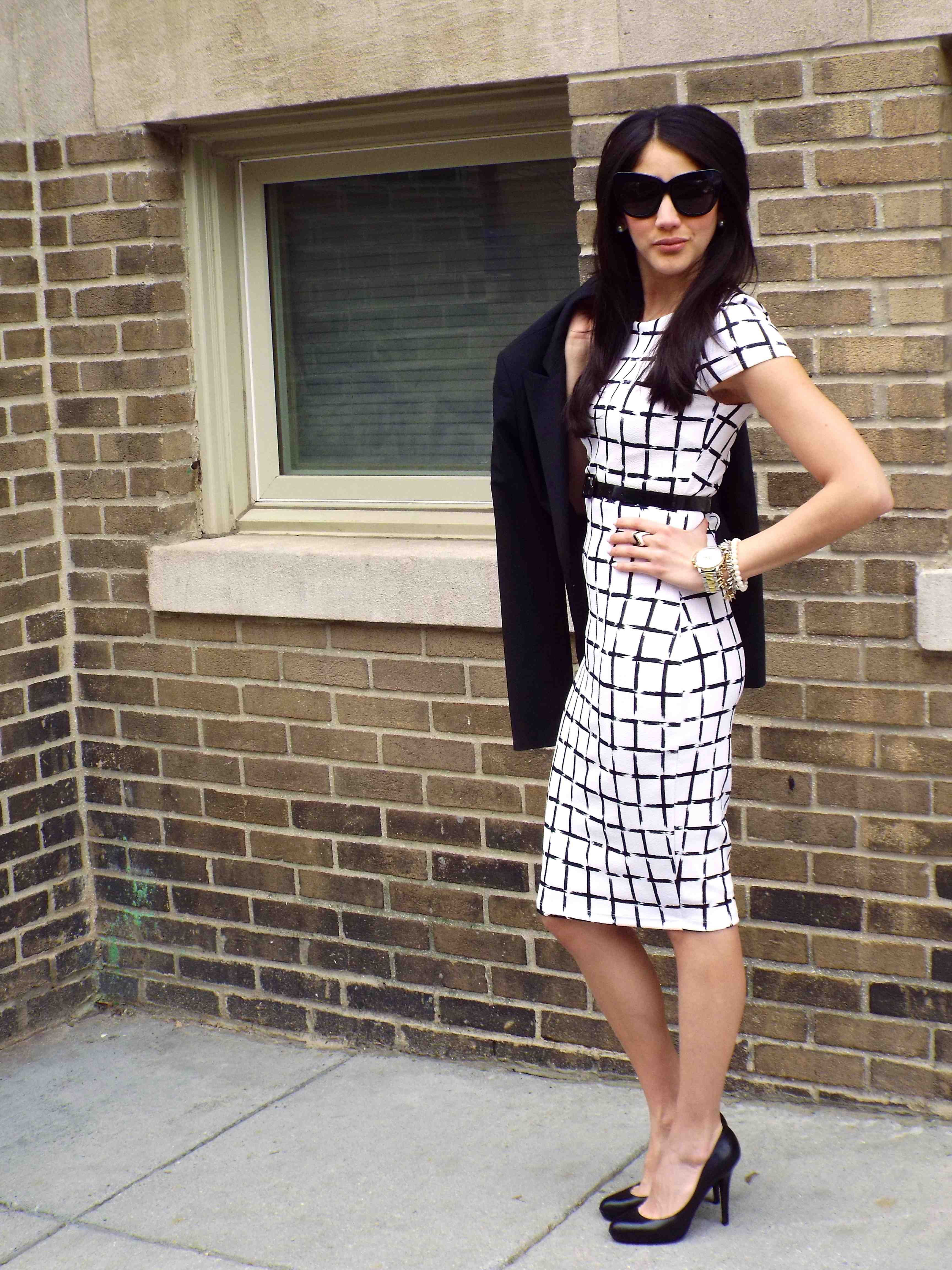 It's all about business wear today. Black and white classic pieces are great for a professional and easy to put together outfit for the office. Geometric dress (similar here), Express studio jacket, Steve Madden pumps, House of Harlow Chelsea sunglasses, Stella & Dot renegade cluster bracelets, Coach watch, BaubleBar rings.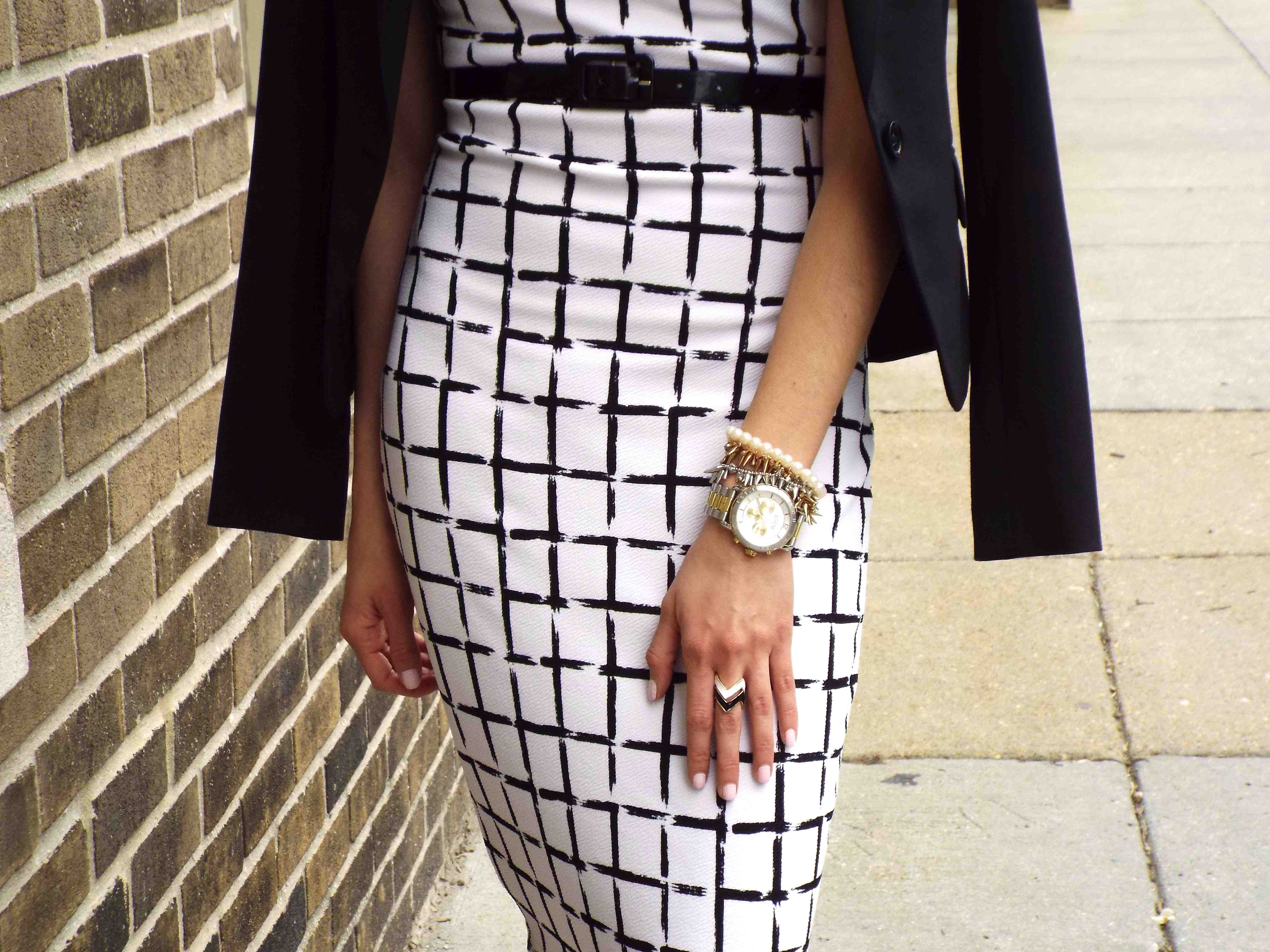 Es gibt Business-Kleidung im heutiger Blog. Schwarz-Weiß-Klassiker Kleidung sind für eine professionelle und einfach Outfit für das Büro. Kleid, Express studio Jacke, Steve Madden Schuhe, House of Harlow Chelsea Sonnenbrille, Stella & Dot abtrünnigen Cluster-Armbänder, Coach Uhr, BaubleBar Ringe.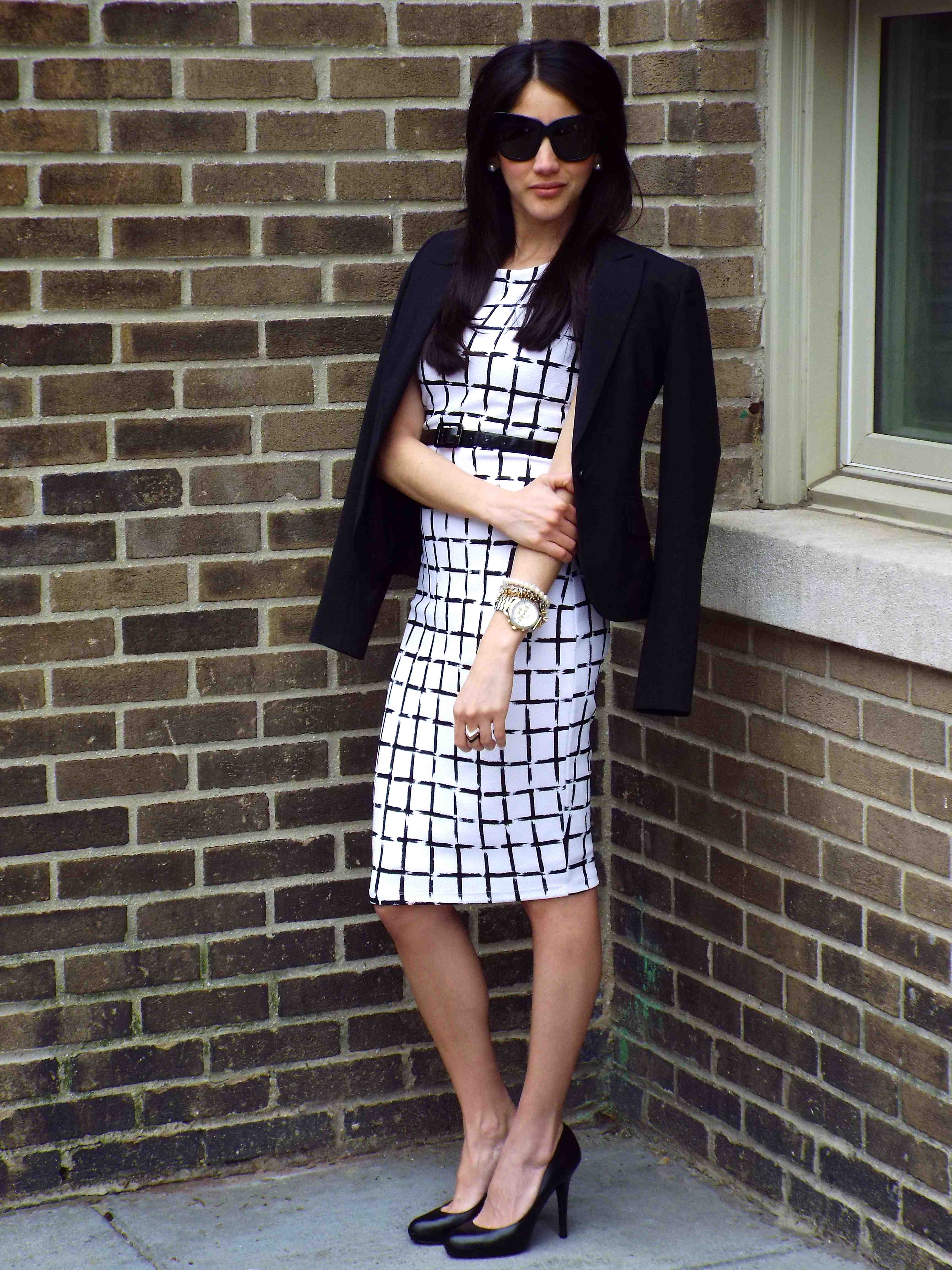 Hoy comparto con ustedes un outfit para la oficina. Piezas clásicas en blanco y negro son ideales para un conjuntoo profesional y fácil de armar para la oficina. Vestido geométrico (similar aquí), chaqueta Express studio, zapatos Steve Madden, gafas preferidas House of Harlow Chelsea, pulseras de racimo renegado Stella & Dot, reloj Coach, anillos BaubleBar.