Crop tops and midi skirts are my go-to look for formal weddings these days. They're easy to put together, I don't have to buy yet another dress I can't afford and I can do it with statement pieces I already have in my closet. All and all is a win-win situation if you ask me. Outfit details: Cameo exclusive printed front knot crop top, Tibi paint splatter skirt (similar in stripe and so cute, last seen here), Zara heels, Coach watch, Olive + Piper lacey crystal bracelet, House of Harlow 1960 Chelsea sunglasses.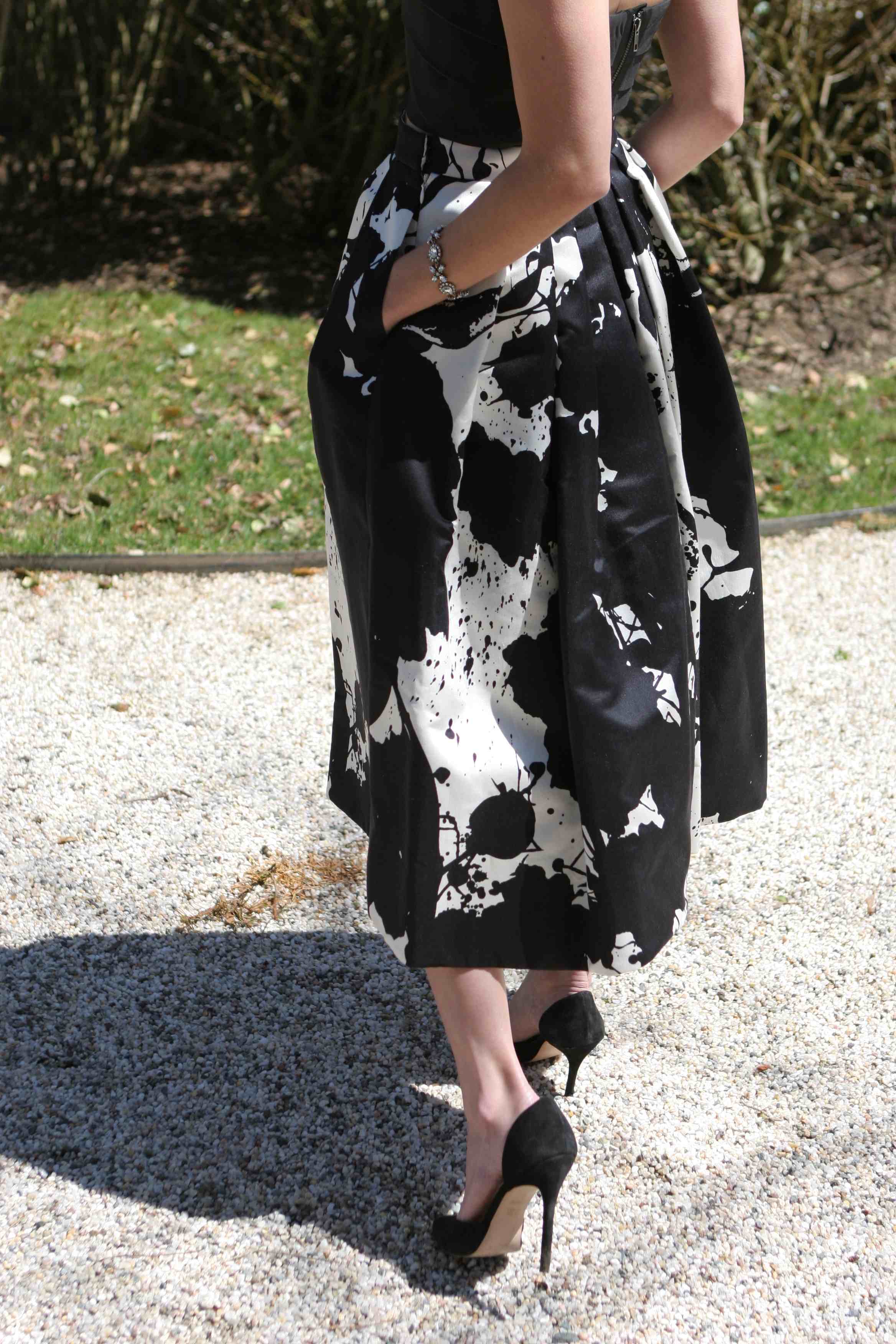 Crop-Tops und Midiröcke sind meine Go-to für formale Hochzeiten. Sie sind einfach zusammen zu stellen, habe ich nicht noch ein anderes Kleid zu kaufen ich kann nicht leisten, und ich kann es mit Aussage Stücke habe ich bereits in meinem Schrank zu tun. Alles in allem ist eine Win-Win-Situation, wenn Sie mich fragen. Outfit Details: Cameo crop Top, Tibi Rock, Zara Schuhe, Coach Uhr, Olive + Piper lacey crystal Armband, House of Harlow 1960 Chelsea Sonnenbrille.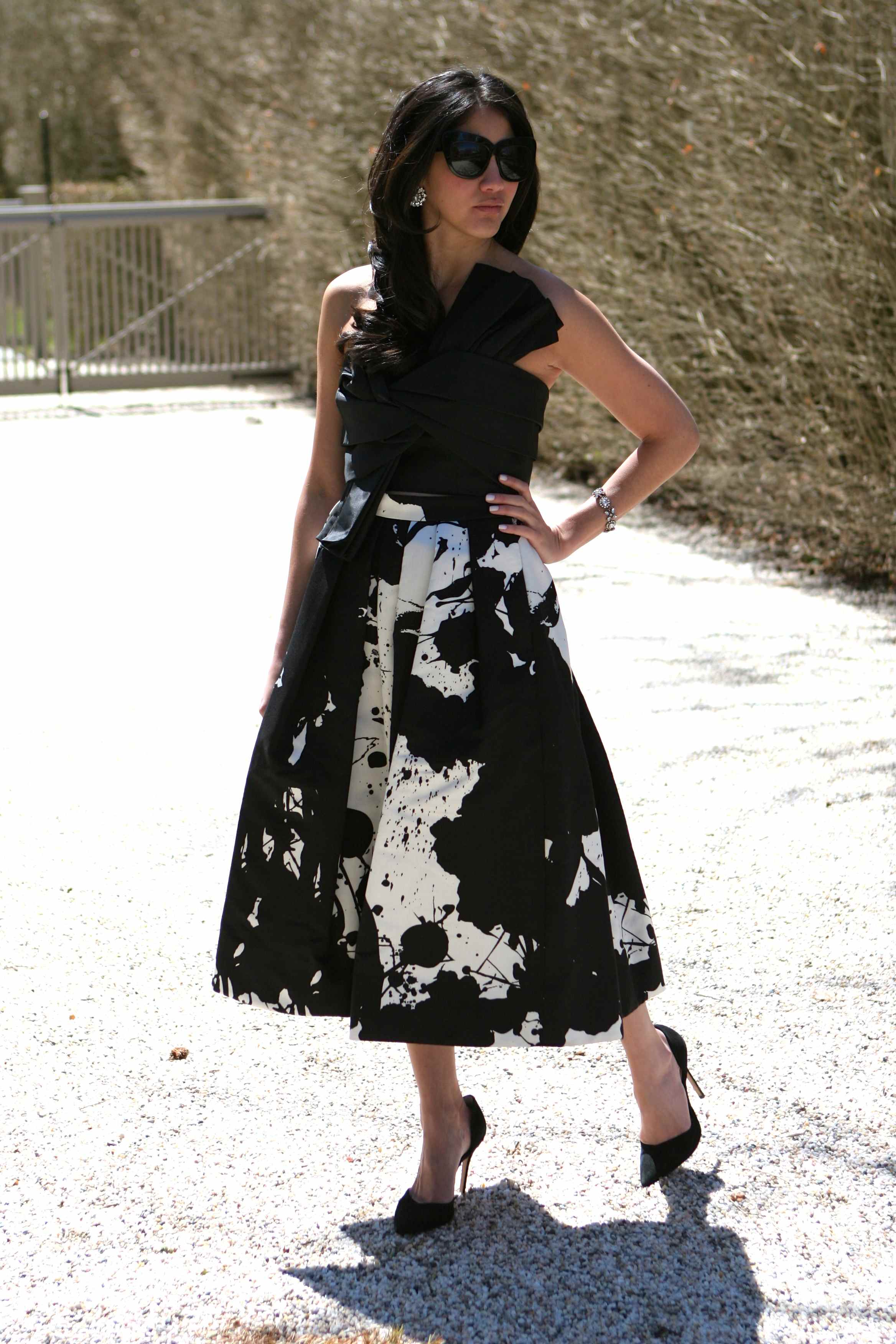 Tops crop y faldas midi son mis looks del día para matrimonios formales en estos días. Son fáciles de combinar, no tengo que comprar otro vestido que no puedo pagar y lo puedo hacer con los ropa que ya tengo en mi closet. Todos y todo es una situación de ganar-ganar, si usted me pregunta Detalles de mi outfit: Cameo crop top, falda Tibi, zapatos Zara, reloj Coach, pulsera Olive + Piper lacey crystal, gafas House of Harlow 1960 Chelsea.