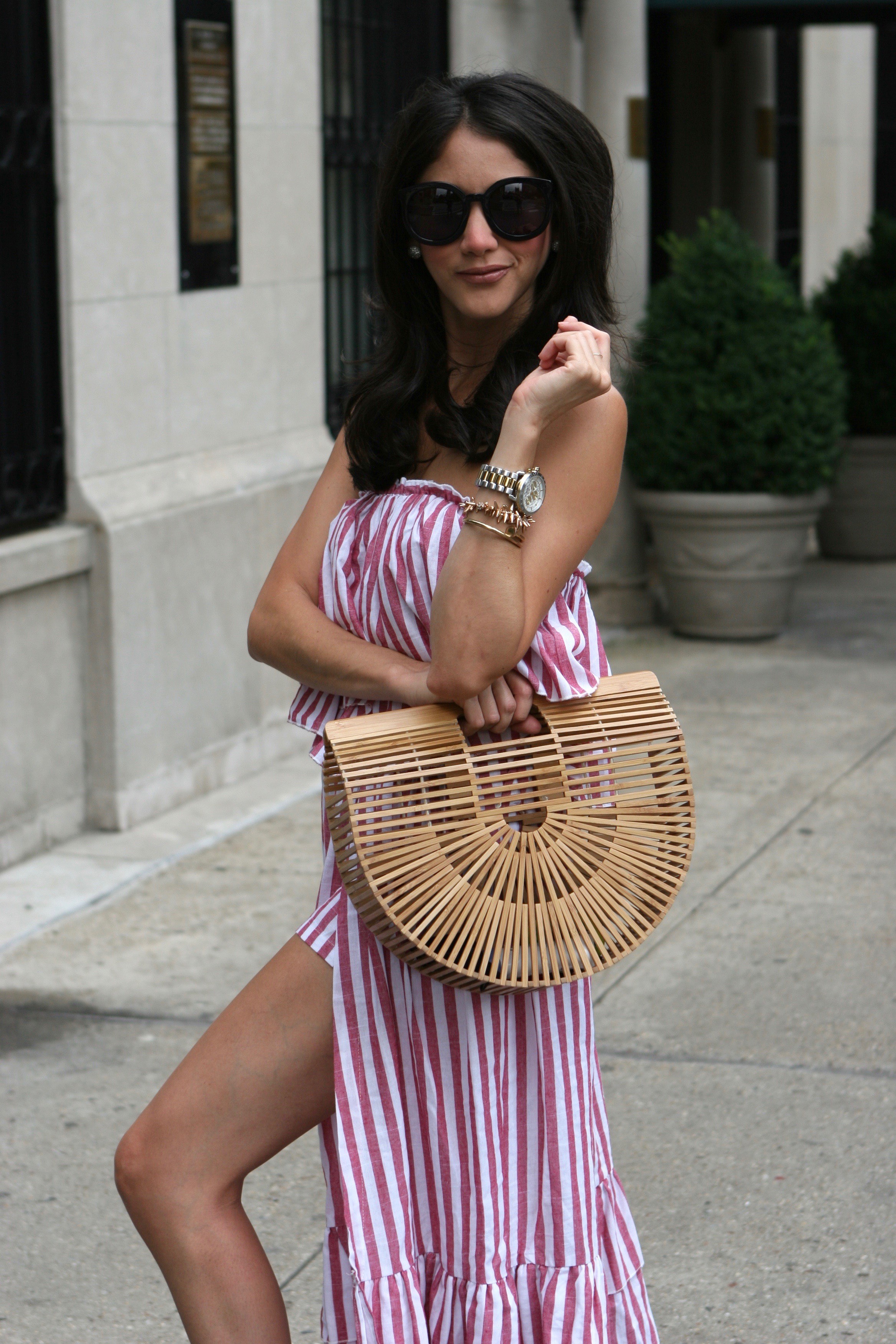 SET: SHE IN STRIPED FLYAWAY BANDEAU TOP AND RUFFLE SKORT SET C/O | BAG: CULT GAIA ARK BAG (LARGE) | SANDALS: STEVE MADDEN WHITNEY SANDALS | SUNGLASSES: KAREN WALKER SUPER DUPER STRENGTH SUNGLASSES | WATCH: COACH| BRACELETS: STELLA & DOT RENEGADE CLUSTER BRACELET | LIPSTICK: MAC 'HUGGABLE' LIPCOLOUR | MAKE-UP: CHANEL JOUES CONTRASTE POWDER BLUSH, BARE MINERALS FOUNDATION KIT.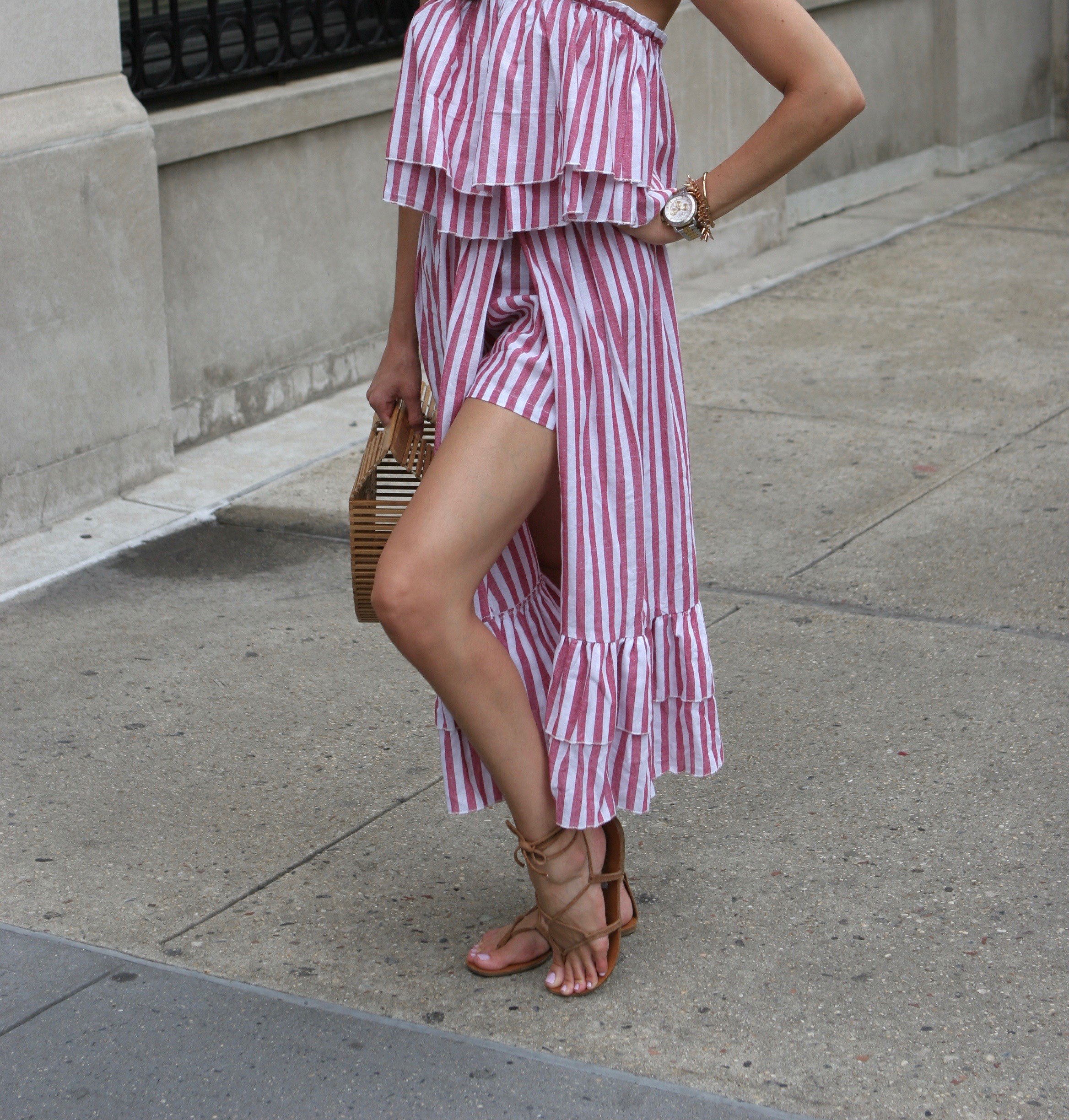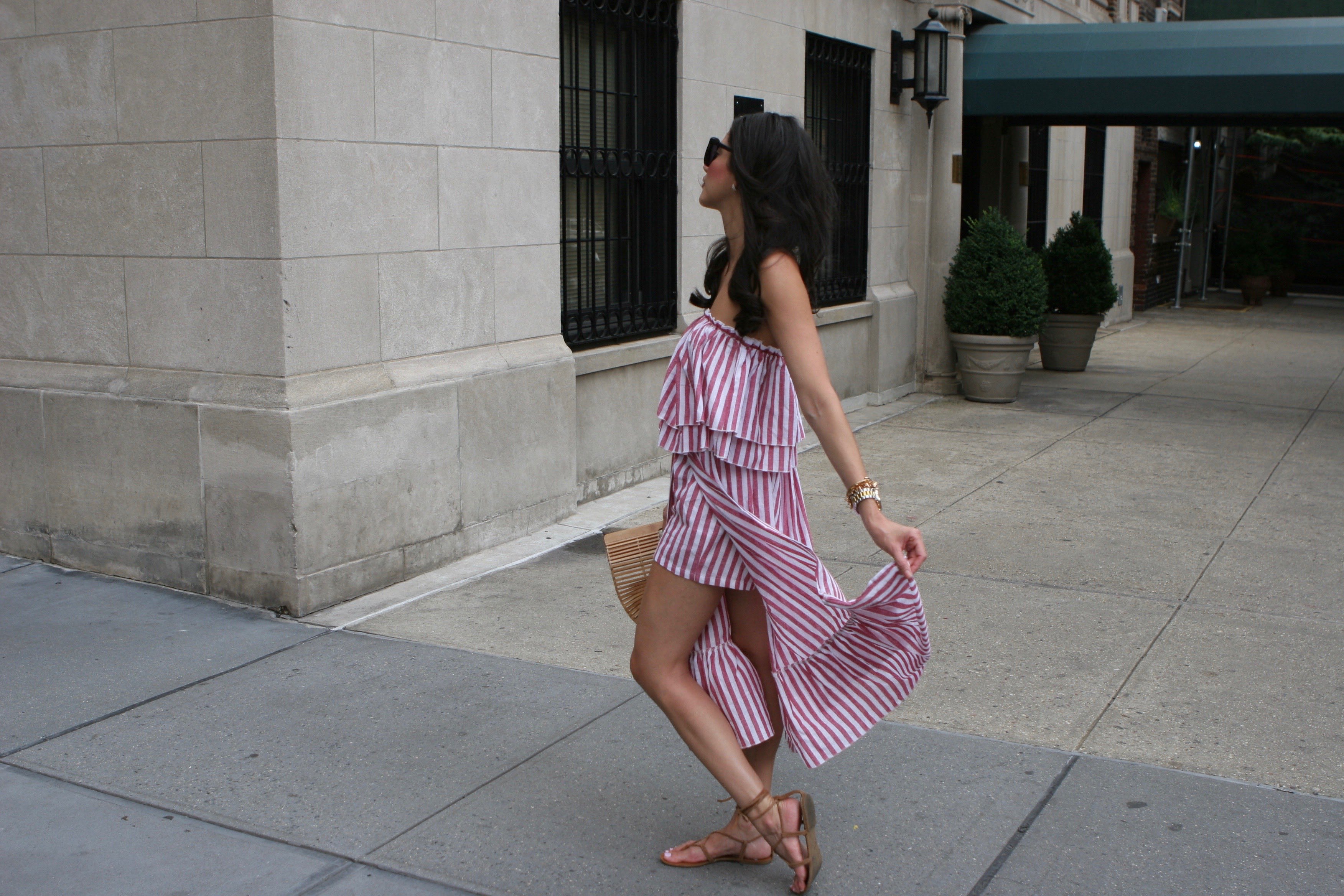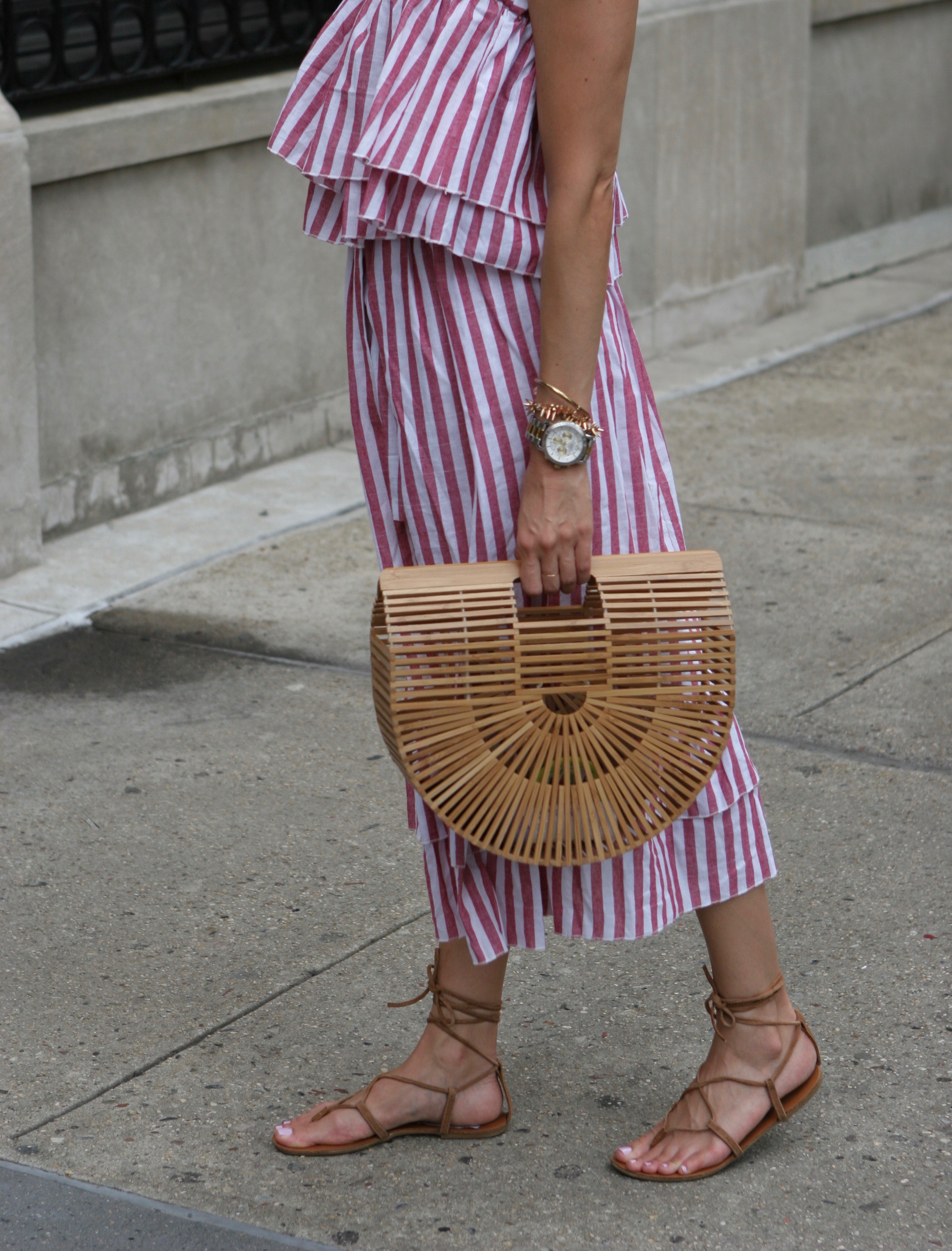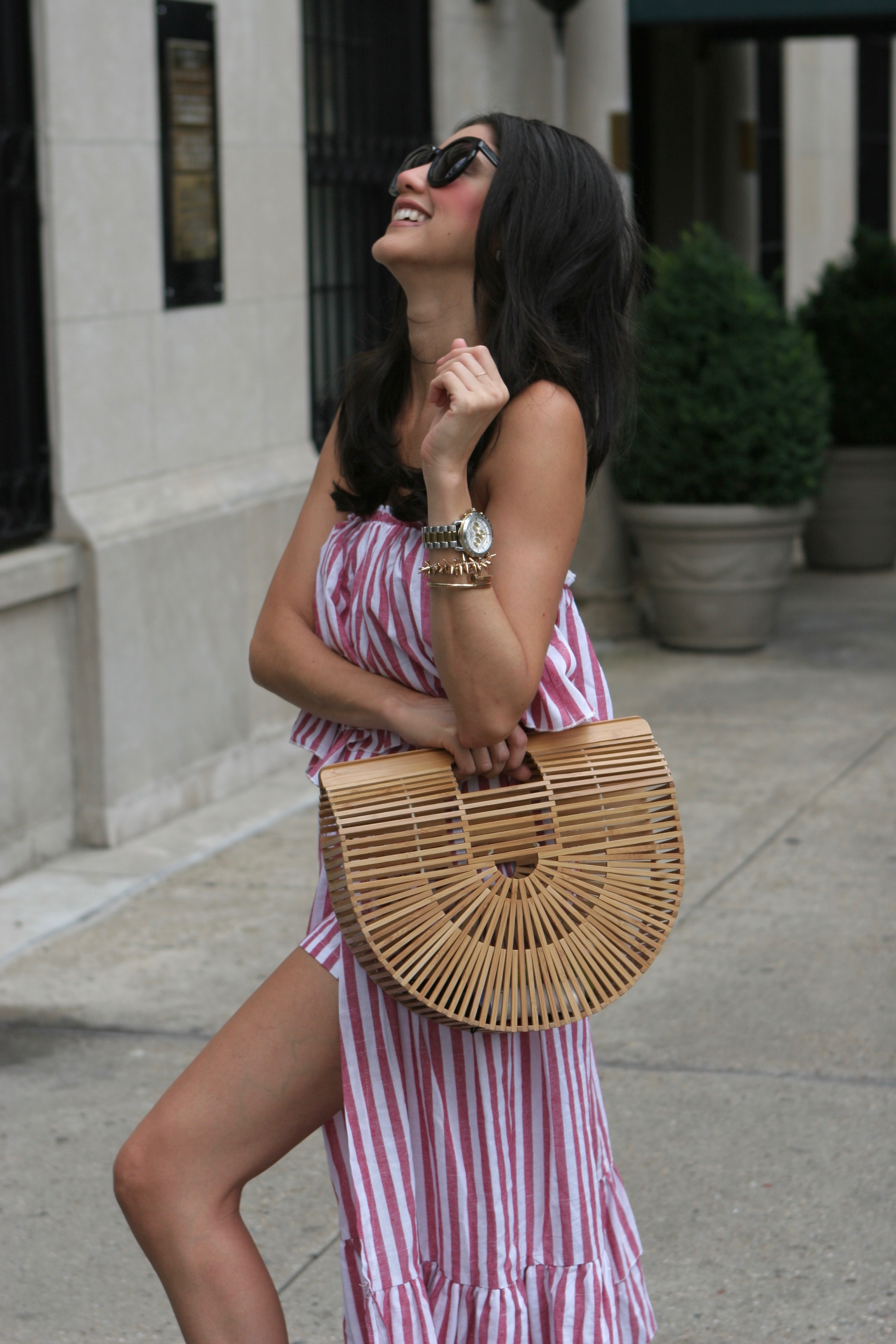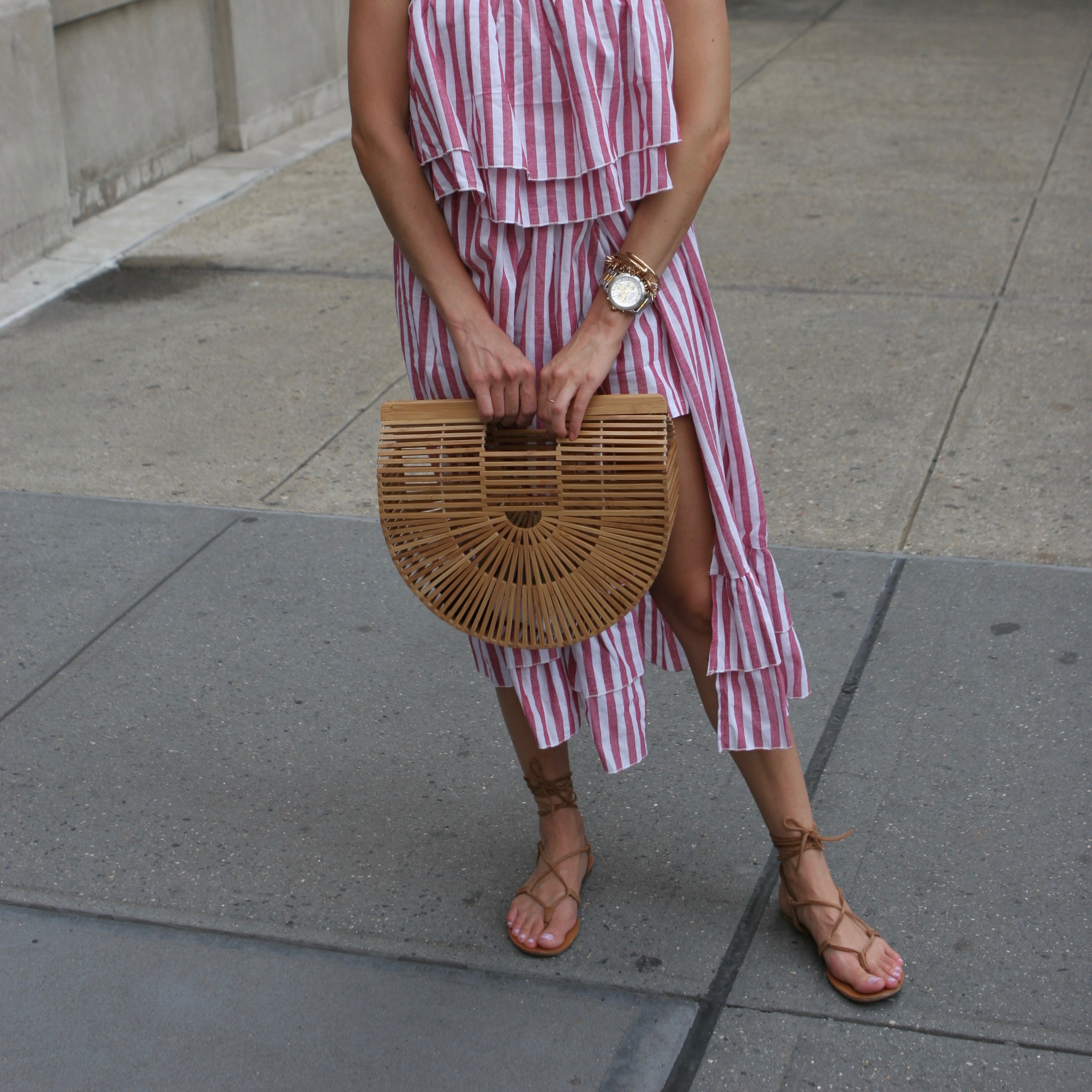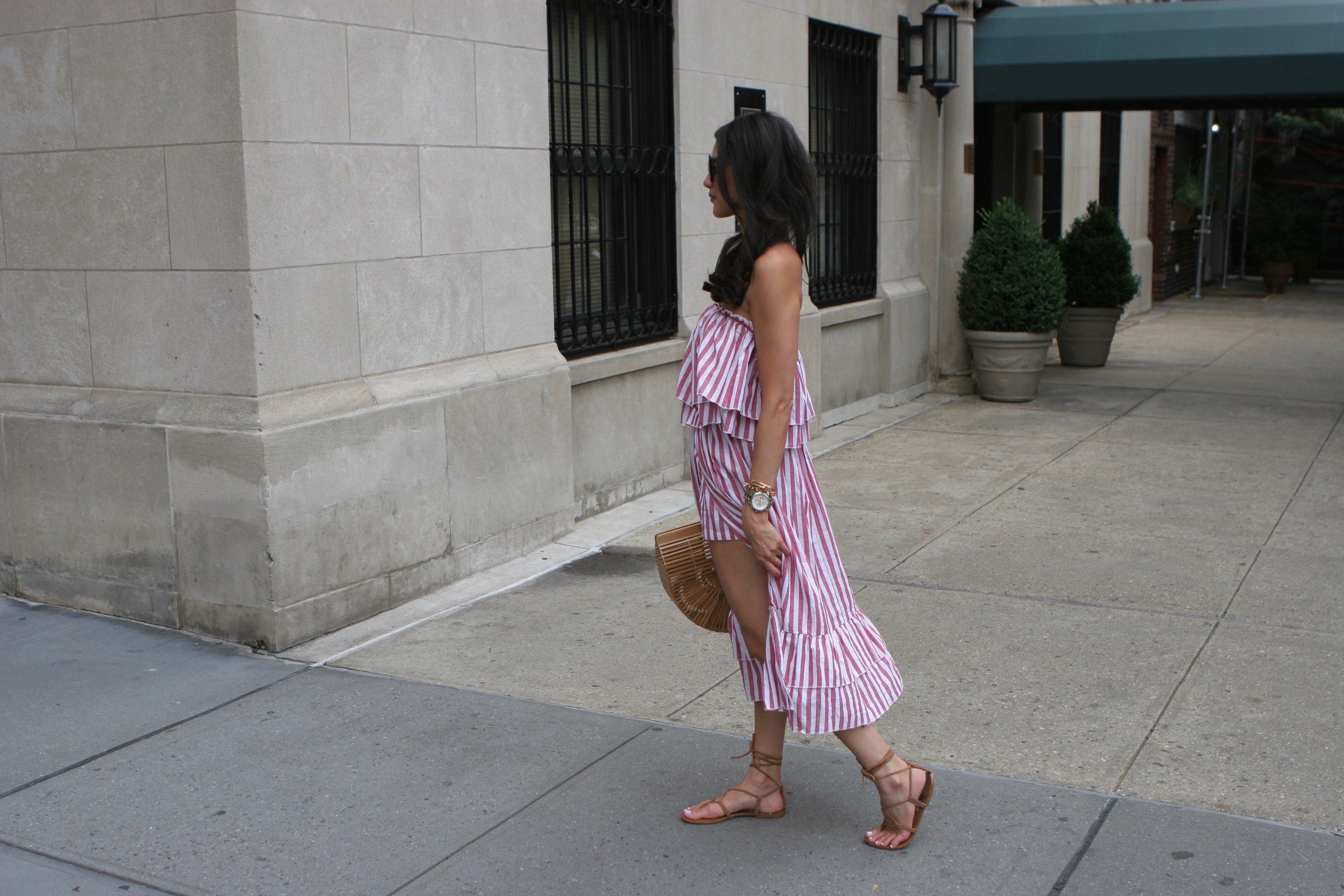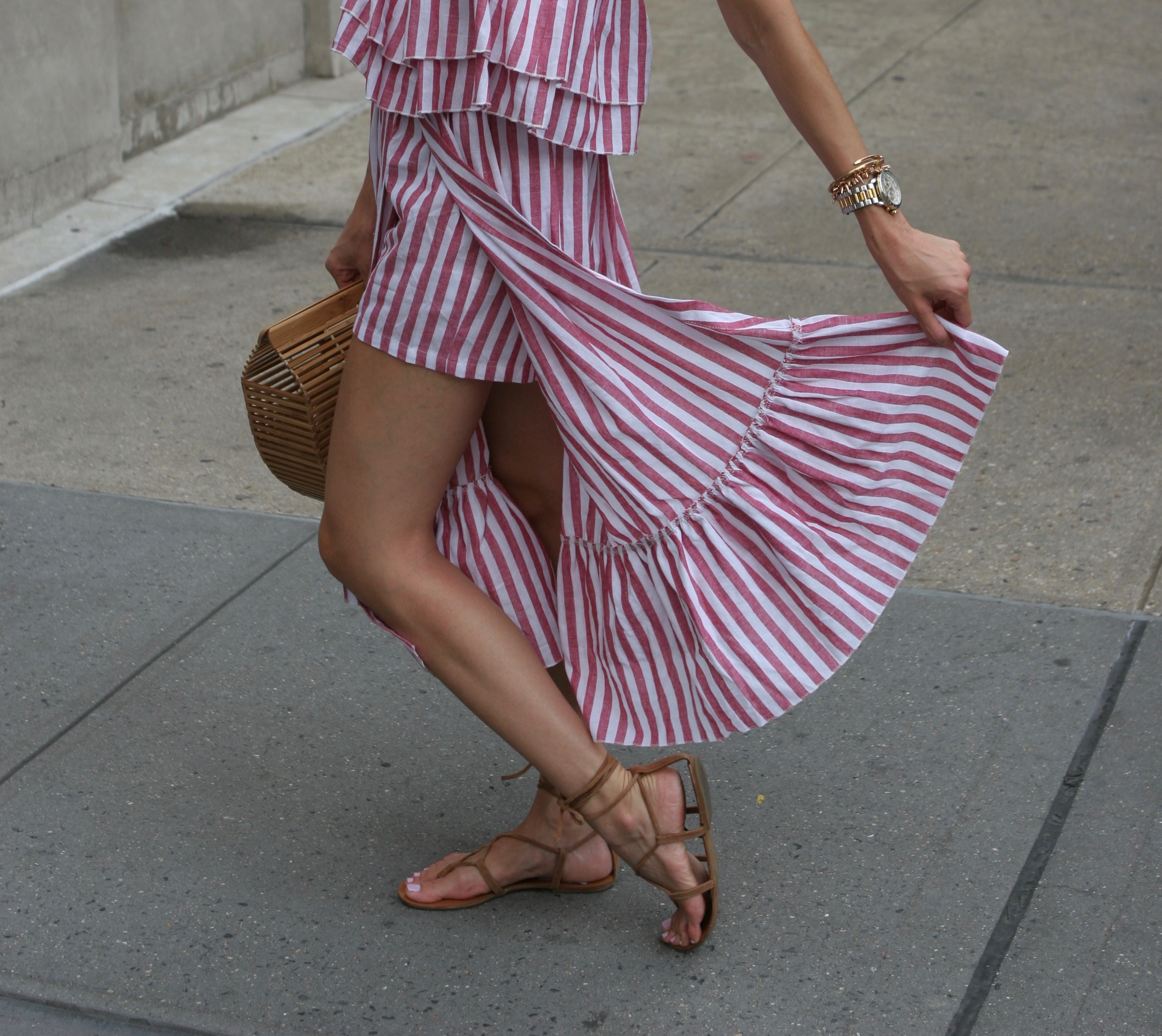 To be honest, I have not been on board with the skorts trend but you know what they say.. it only takes a good one to get you on their side. This is how I felt when I found this two-set piece for $33, such a steal! The striped bandeau top is fitted at the top but loose at the bottom, which makes it great for hot summer days. The striped skirt is fitted at the waist and the long skort makes the outfit roomy and breezy. Skorts are making a comeback and I've been wearing this two-set a lot lately. I've been able to mix and match the top with jeans and the skort with a white ruffly top.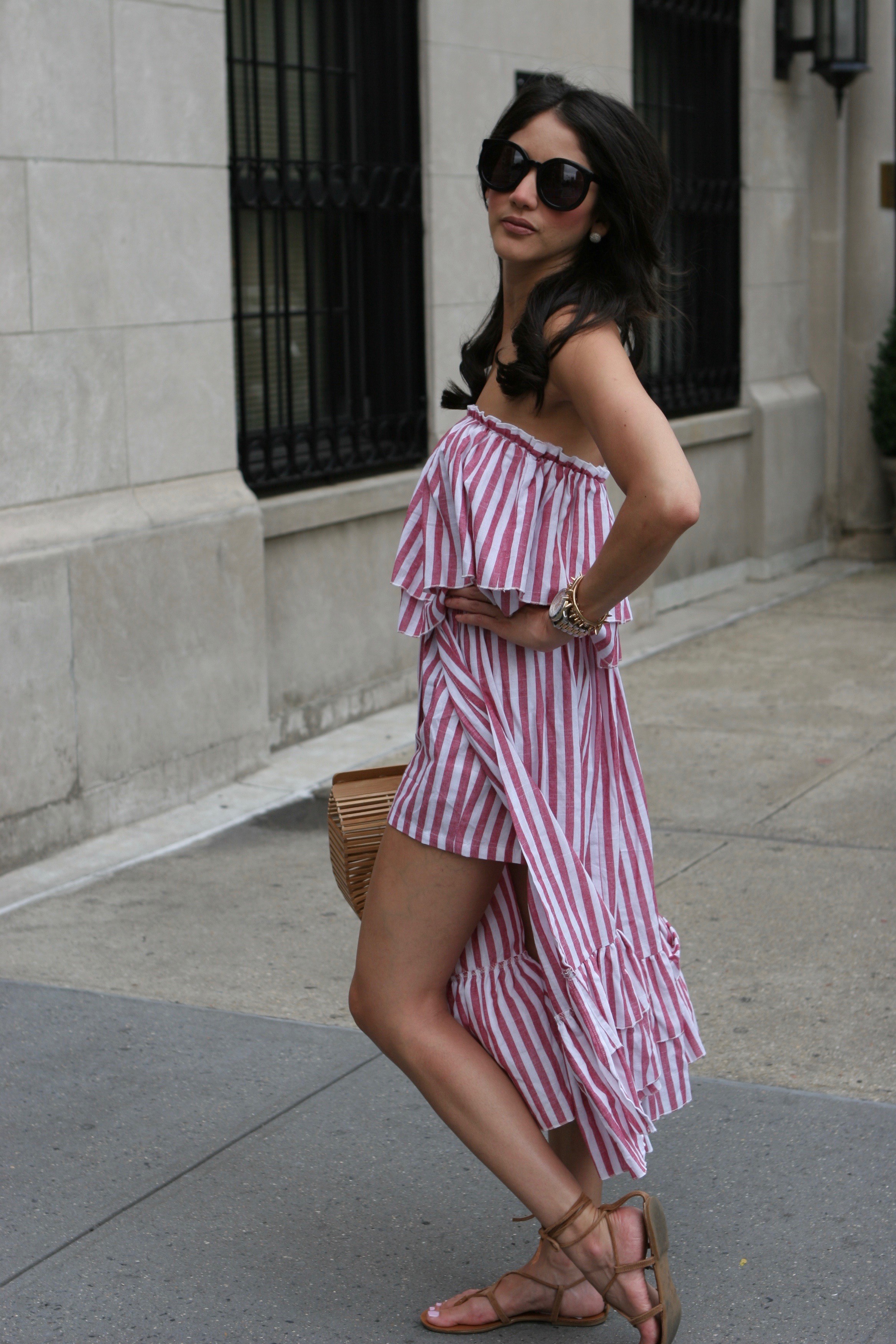 Um ehrlich zu sagen, habe ich nicht an Bord mit dem Skorts Trend, aber Sie wissen, was sie sagen .. es braucht nur ein guter, um Sie auf ihrer Seite zu bekommen. Dies ist, wie ich fühlte, als ich dieses 2-Set-Stück für $33 fand, so ein stehlen! Die gestreifte Bandeau-Top ist an der Spitze, aber lose an der Unterseite angebracht, die es für heiße Sommertage groß macht. Der gestreifte Rock ist an der Taille angebracht und der lange Skort macht das Outfit geräumig und luftig. Skorts machen ein Comeback und ich habe dieses 2-Set viel in letzter Zeit getragen. Ich habe in der Lage zu mischen und passen die Spitze mit Jeans und der Skort mit einem weißen Ruffly Top.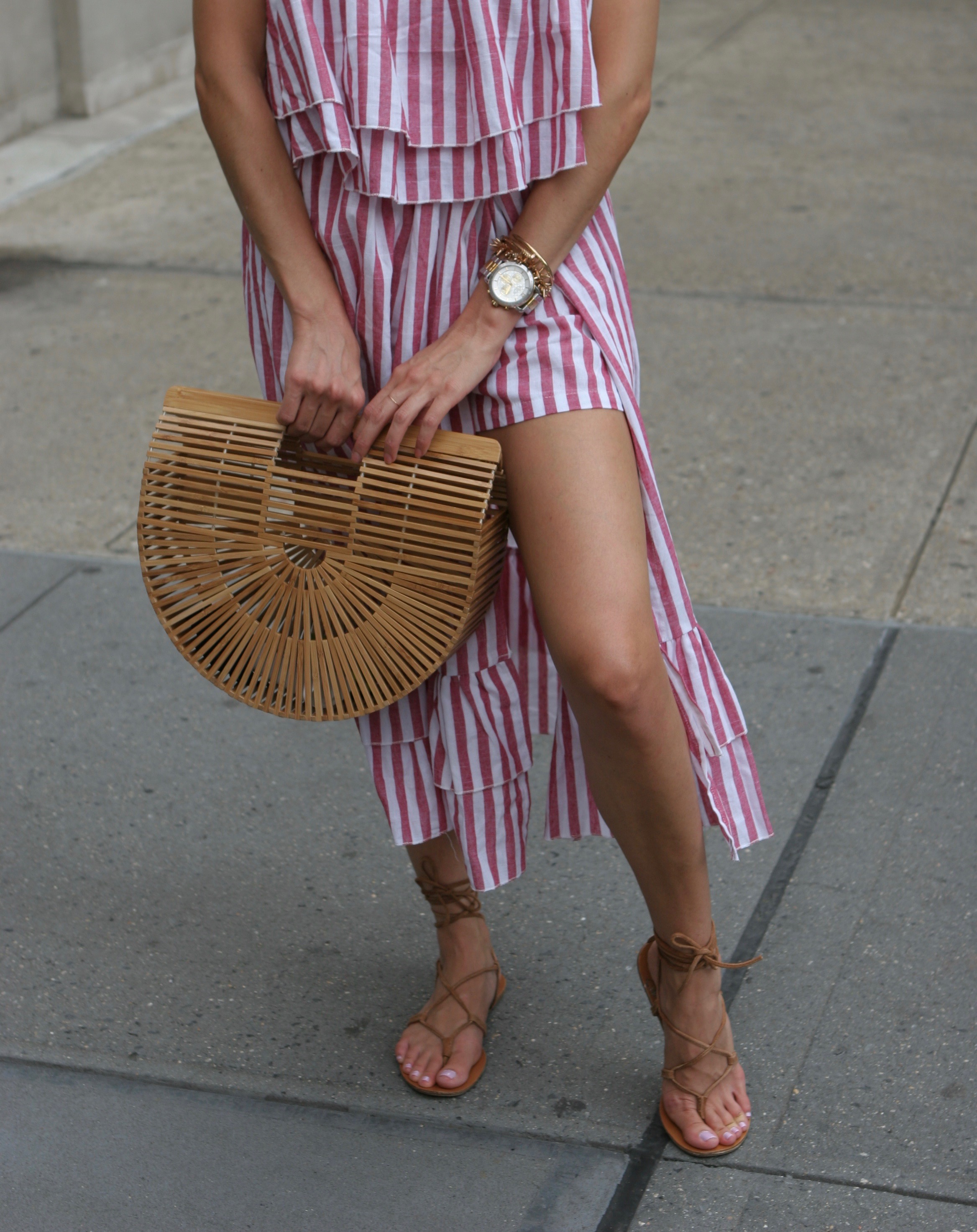 Para ser honesto, no he estado a bordo con la tendencia de los skorts pero ya sabes lo que dicen .. sólo se necesita una buena para convencerte. Así es como me sentí, cuando encontré este look de dos piezas por $33, una ganga! El top de bandeau de rayas en la parte superior pero suelto en la parte inferior, lo que lo hace ideal para los días calurosos de verano. La falda rayada es armadita en la cintura y el skort largo hace el look espacioso y ventoso. Los skorts están haciendo un regreso a la moda y he estado usando este conjunto de dos piezas mucho últimamente. He podido mezclar y emparejar el top con shorts y el skort con un top blanco ruffly.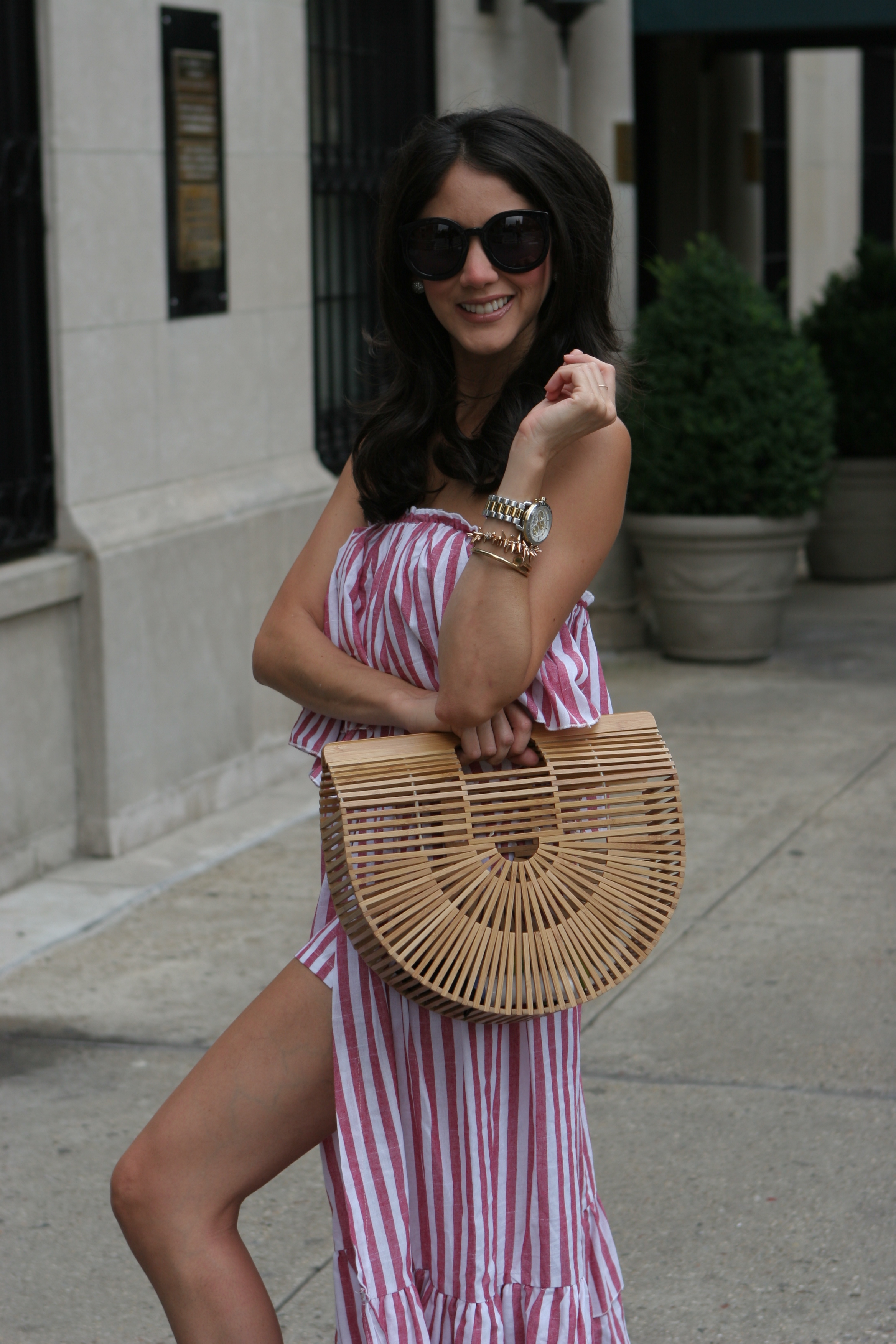 SHOP THE POST