If you're anything like me, you like to wear stripes any chance you get. In the spirit of a retail relaxation, I'm excited to introduce this outfit I put together while I was in Chicago. The combination of classic stripes and a streamlined cut of the jacket with neutral tones and a statement summer hat made me remember the last time I was in Paris and immediately started planning for my next trip and all the places I want to go while in France. Details here: J.Crew Factory long-sleeve striped boatneck tee, C.Wonder scarf, J.Crew downtown field jacket, J.Crew toothpick jeans, Halogen sandals (similar from Steve Madden), Asos aviator sunglasses, Coach watch, Stella & Dot cluster renegade bracelet.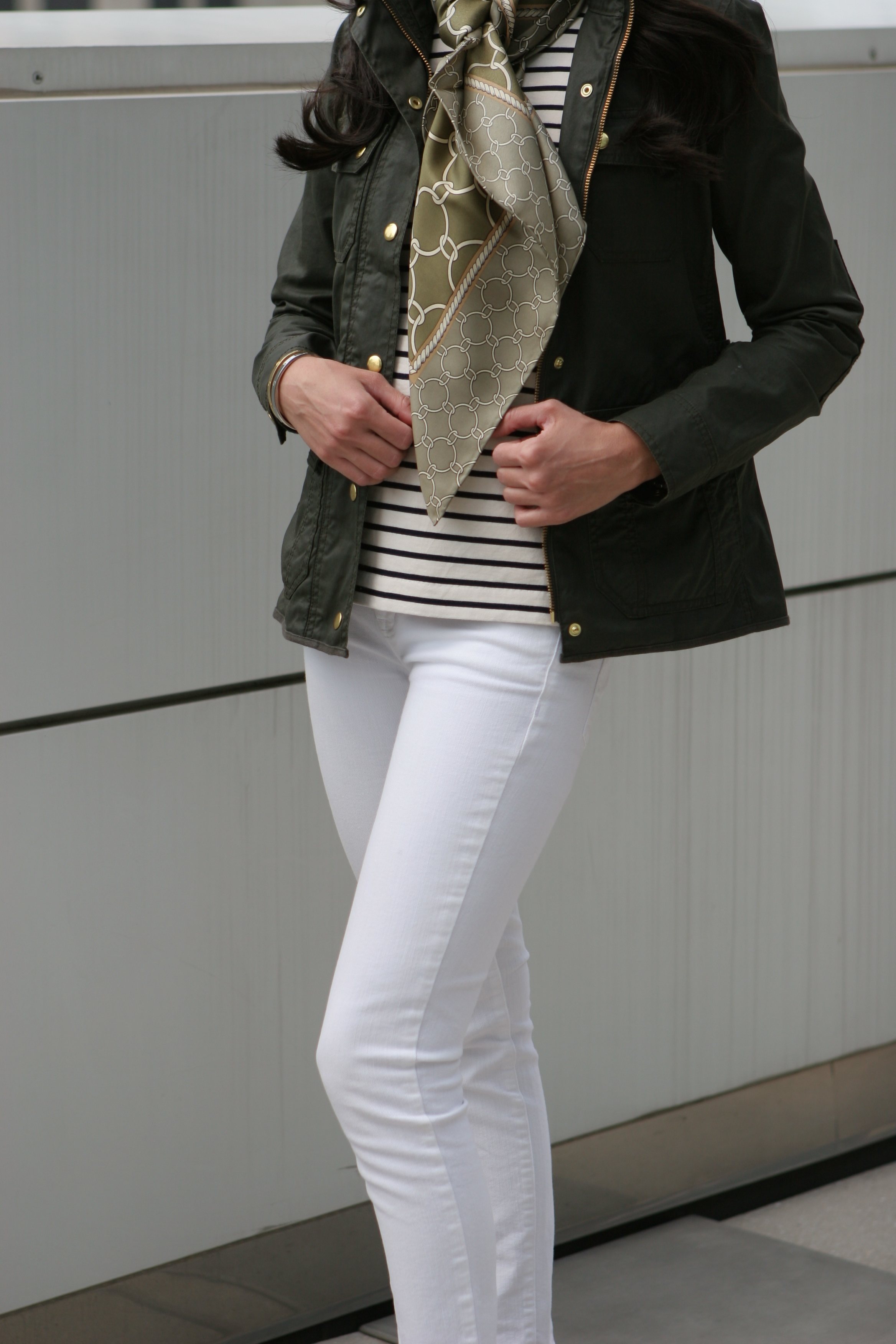 Wenn Sie alles wie ich sind, mögen Sie Streifen tragen jede Chance erhalten. Im Geiste eines Einzelhandels Entspannung, ich bin aufgeregt, um dieses Outfit habe ich zusammen, während ich in Chicago war. Die Kombination aus klassischen Streifen und eine schlanke Schnitt der Jacke mit neutralen Farben und eine Erklärung Sommerhut mich erinnern, das letzte Mal war ich in Paris und begann sofort die Planung für meine nächste Reise und allen Orten, möchte ich, während in Frankreich zu gehen. Details hier: J.Crew Factory Pullover, C.Wonder Schal, J.Crew Jacke, J.Crew Jeans, Halogen Sandalen (ähnlich von Steve Madden), Asos Sonnenbrille, Coach Uhr, Stella & Dot cluster renegade Armband.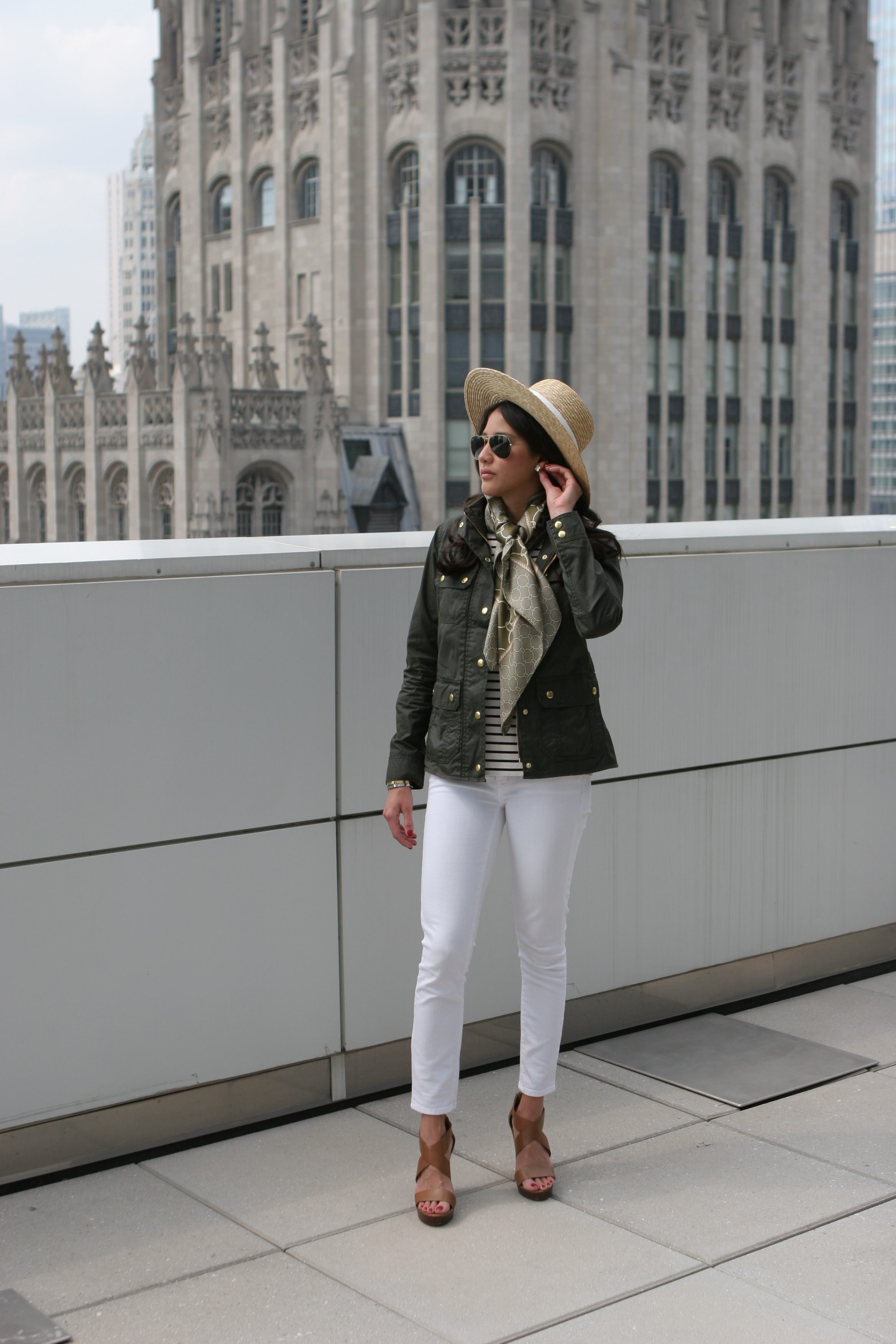 Si eres como yo, te gusta vestirte con rayas en cualquier oportunidad que tengas. En el espíritu de una relajación de retail, quiero introducir este conjunto que armé mientras estuve en Chicago. La combinación de rayas clásicas y el corte aerodinámico de la chaqueta con tonos neutrales y un sombrero de verano me hicieron recordar la última vez que estuve en París y de inmediato comencé a planificar mi próximo viaje y todos los lugares que quiero ir, mientras este en Francia. Detalles aquí: camiseta de manda larga de rayas J.Crew Factory, bufanda C.Wonder, chaqueta J.Crew, jeans J.Crew, sandalias Halogen (similares de Steve Madden), gafas Asos, reloj Coach, pulsera Stella & Dot cluster renegade.