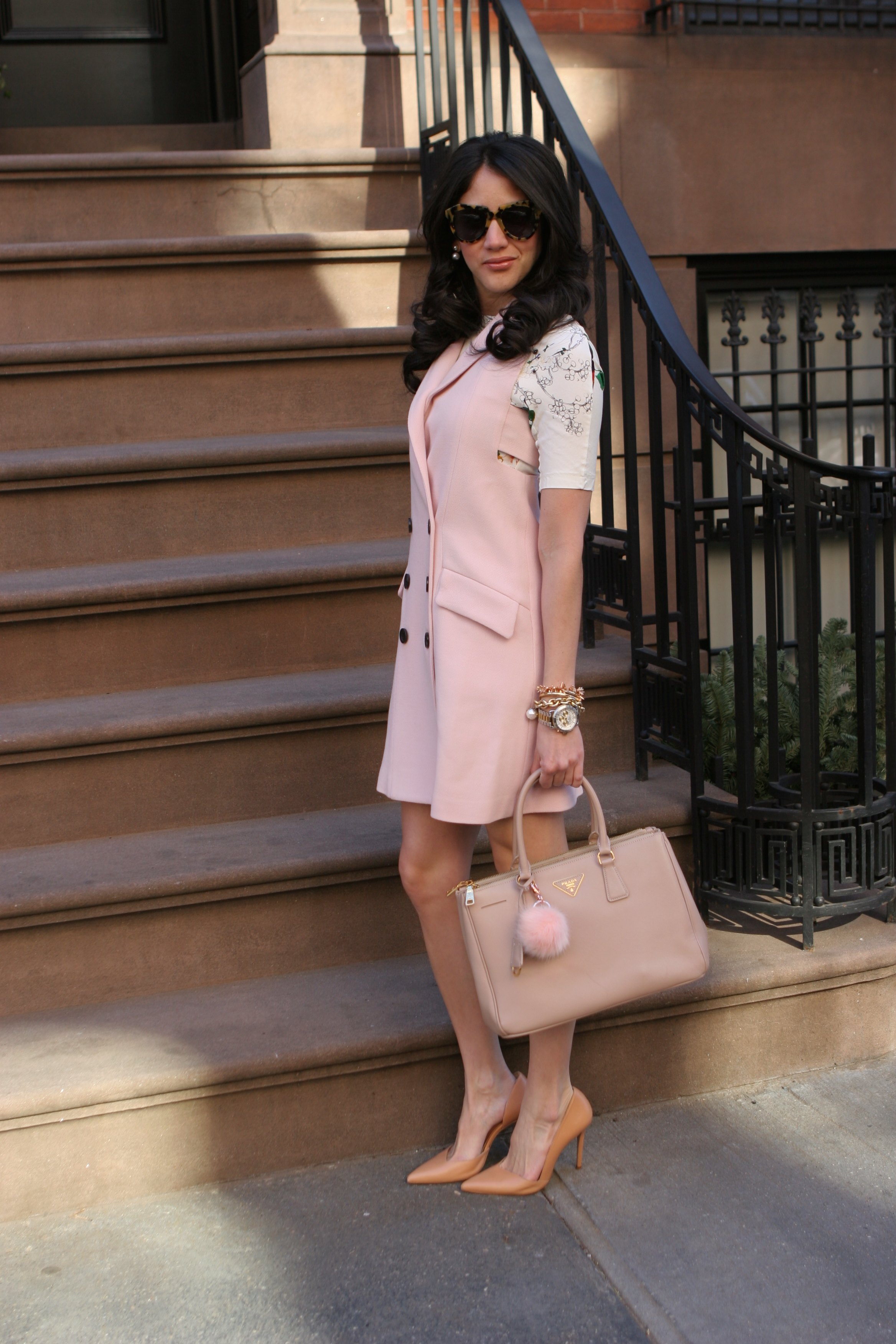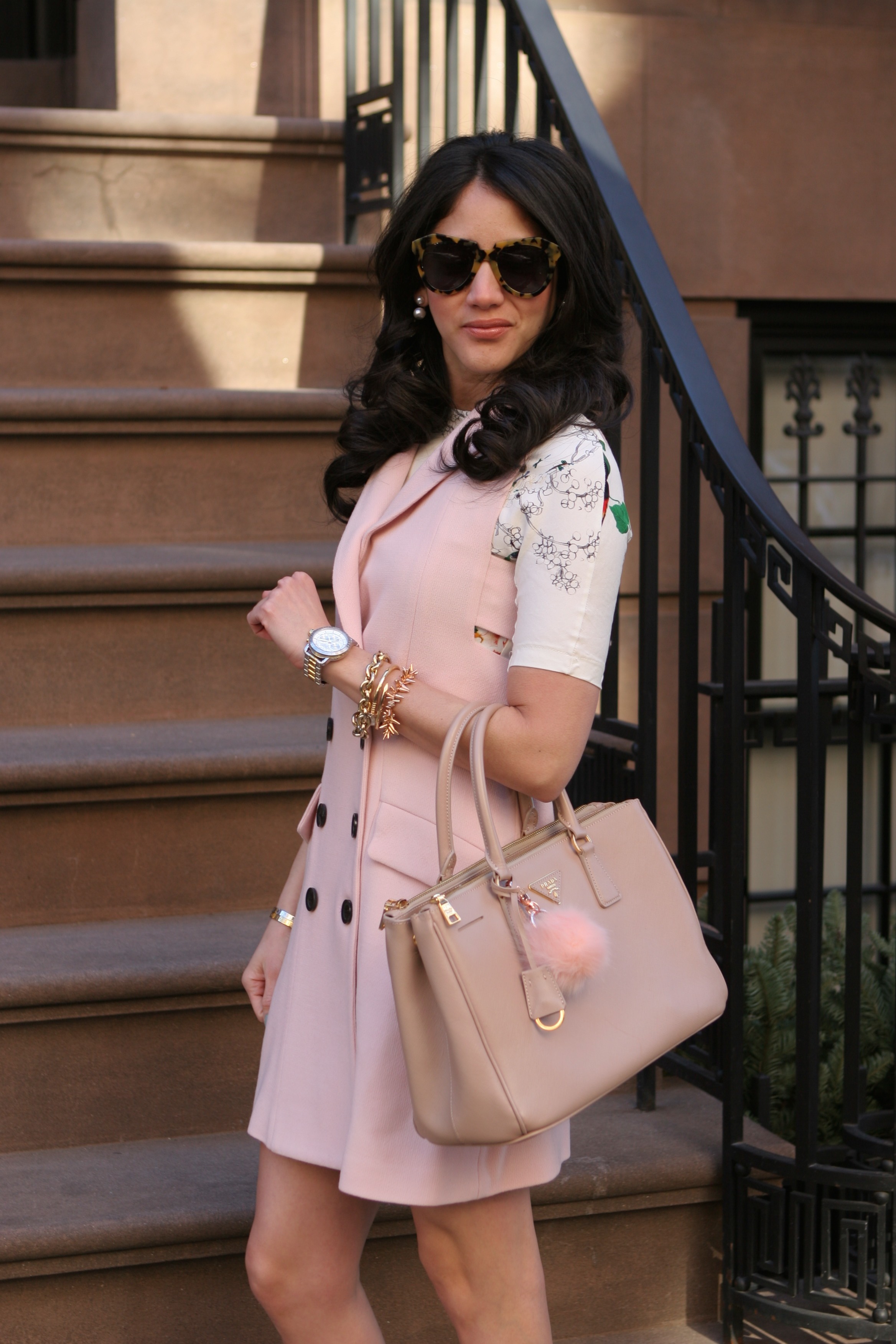 Dress: Zara floral dress (last seen here) | Vest: Marissa Webb Tessa sleeveless crepe dress, last seen here and here (I'm also loving this Marissa Webb Marlow vest dress, it has spring statement trench coat-esque written all over it and this Marissa Webb Gretchen wrap dress is flawless) | Shoes: Zara pointy-teo heels (similar from Charlotte Russe d'orsay pointed toe pumps) | Bag: Prada Saffinao medium tote bag | Pom: Amazon pom keychain | Sunglasses: Karen Walker Number One sunglasses via Shopbop | Earrings: BaubleBar Suspension pear drops | Watch: Coach| Bracelets: Anarchy Street naild it bangle | Lipstick: MAC 'Huggable' lipcolour | Make-up: Chanel Joues contraste powder blush, Bare Minerals foundation kit.
Spring is right around the corner. Don't let these upcoming cold temperatures shift your mood. I'm so ready for spring that I decided to leave New York city and come to Florida for some relax therapy and fun in the sun. Ever since I got this Marissa Webb tessa vest dress last year, I've been obsessed with it. It's so versatile that I can wear it with layers, on it's own, fall, winter, spring and even summer, you get the point right? Today's ensemble is all about spring hues and subtle ways to mix and match into the perfect spring combo. What do you think?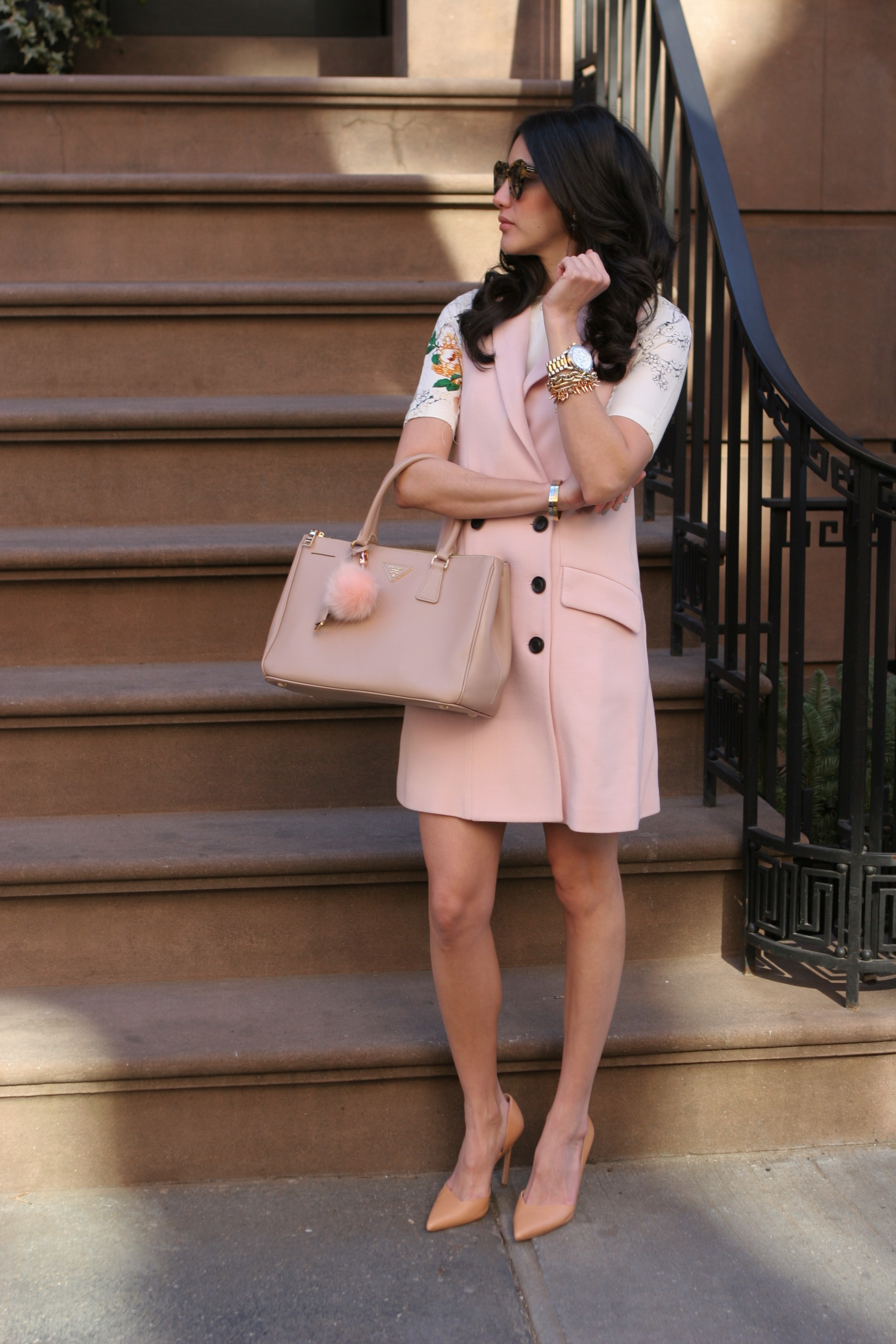 Der Frühling ist gleich um die Ecke. Nicht diese kommende kalte Temperaturen verschieben Ihre Stimmung lassen. Ich bin für den Frühling so fertig, dass ich beschlossen, New York City zu verlassen und nach Florida kommen für einige Therapie und Spaß in der Sonne entspannen. Seit ich dieses Marissa Webb tessa Weste Kleid im vergangenen Jahr bekam, ich habe mit ihm besessen. Es ist so vielseitig, dass ich es mit Schichten tragen kann, auf seine eigene, Herbst, Winter, Frühling und Sommer sogar, erhalten Sie den Punkt richtig? Heute Ensemble ist alles über den Frühling Farben und subtile Weise in die perfekte Feder Combo zu mischen und anzupassen. Was denken Sie?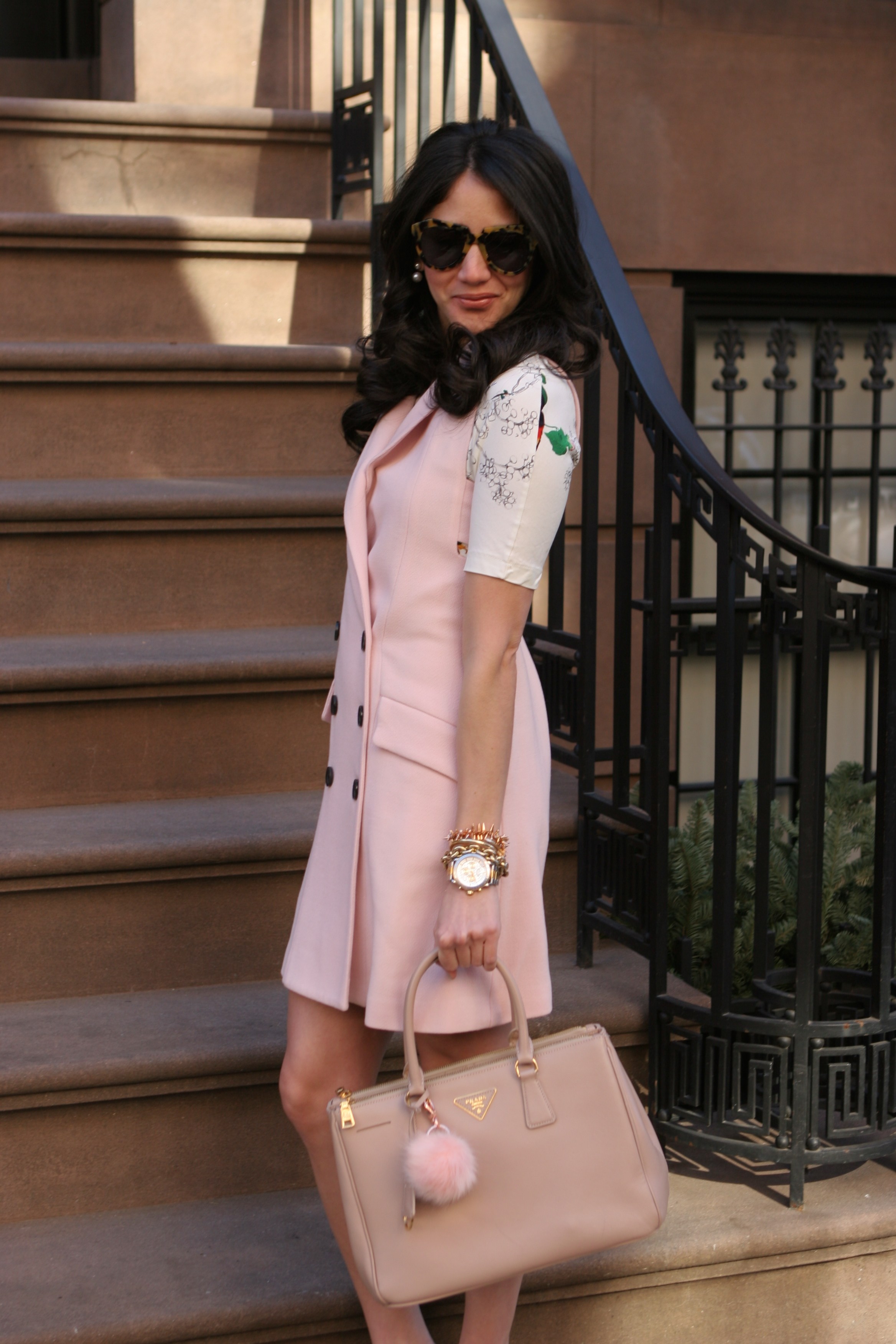 La primavera está a la vuelta de la esquina. No permitas que estas temperaturas que se aproximan cambien tu estado de ánimo. Estoy tan lista para la primavera que decidí salir de la ciudad de Nueva York y venir a Florida para relajarme y divertirme en el sol. Desde que tengo este vestido chaleco de Marissa Webb Tessa del año pasado, he estado obsesionada con él. Es tan versátil que puedo ponérmelo con capas, solito, en el otoño, invierno, primavera y verano, me entienden a lo que me refiero? El conjunto de hoy tiene que ver con matices sutiles de la primavera y las formas de mezclar y combinarlos en el combo perfecto de primavera. ¿Qué piensas?