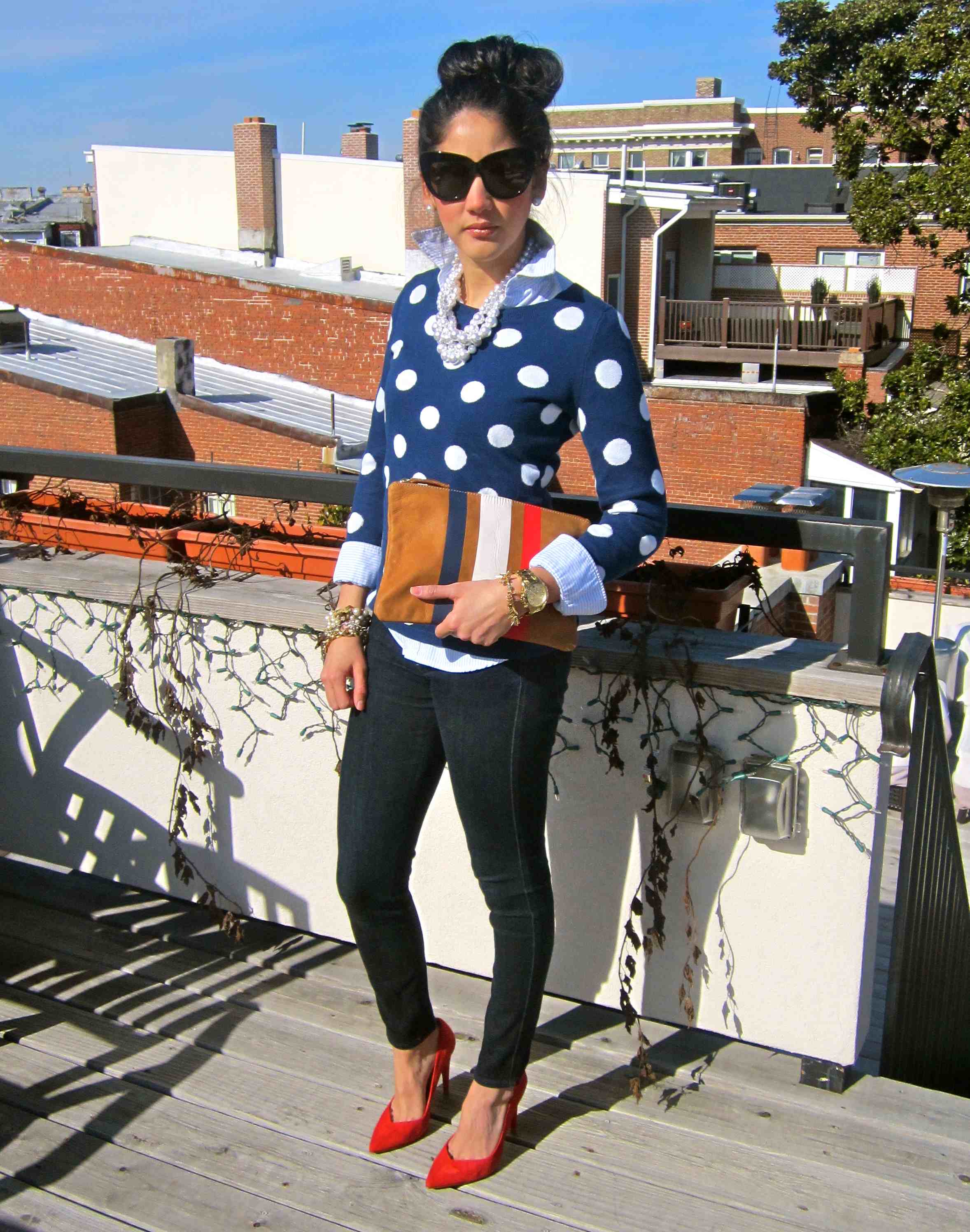 Layering and more layering. When will this weather go away and leave room for shorts and summer dresses? Hopefully soon but in the meantime, here's another easy and fun way to layer and transition from winter to spring. Dot sweater and stripe shirt make up for an easy-breezy outfit. Whether you're running errands, shopping or meeting your friends for a fun weekend brunch, this is an outfit that keeps you warm and brings out your style.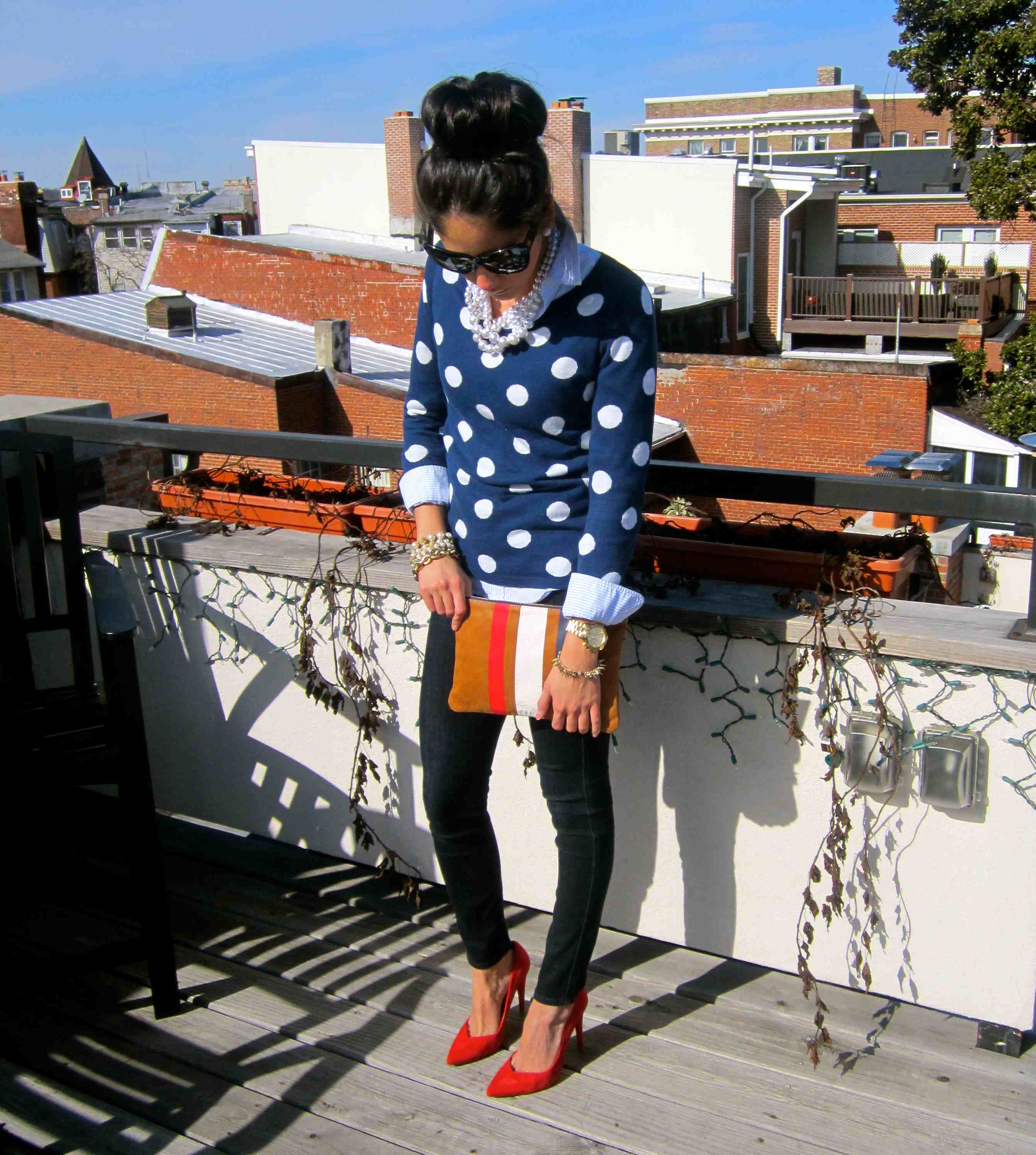 Red shoes are always a great option, they pop your outfit. I use these ZARA suede shoes on a regular basis. I also love these Alice + Olivia shoes that I save for special occasions. I do this because it took me years to find the perfect pair of red shoes so I have a pair that I can wear until I kill them and my nicer pair that I take extremely good care of and use for shorter outings.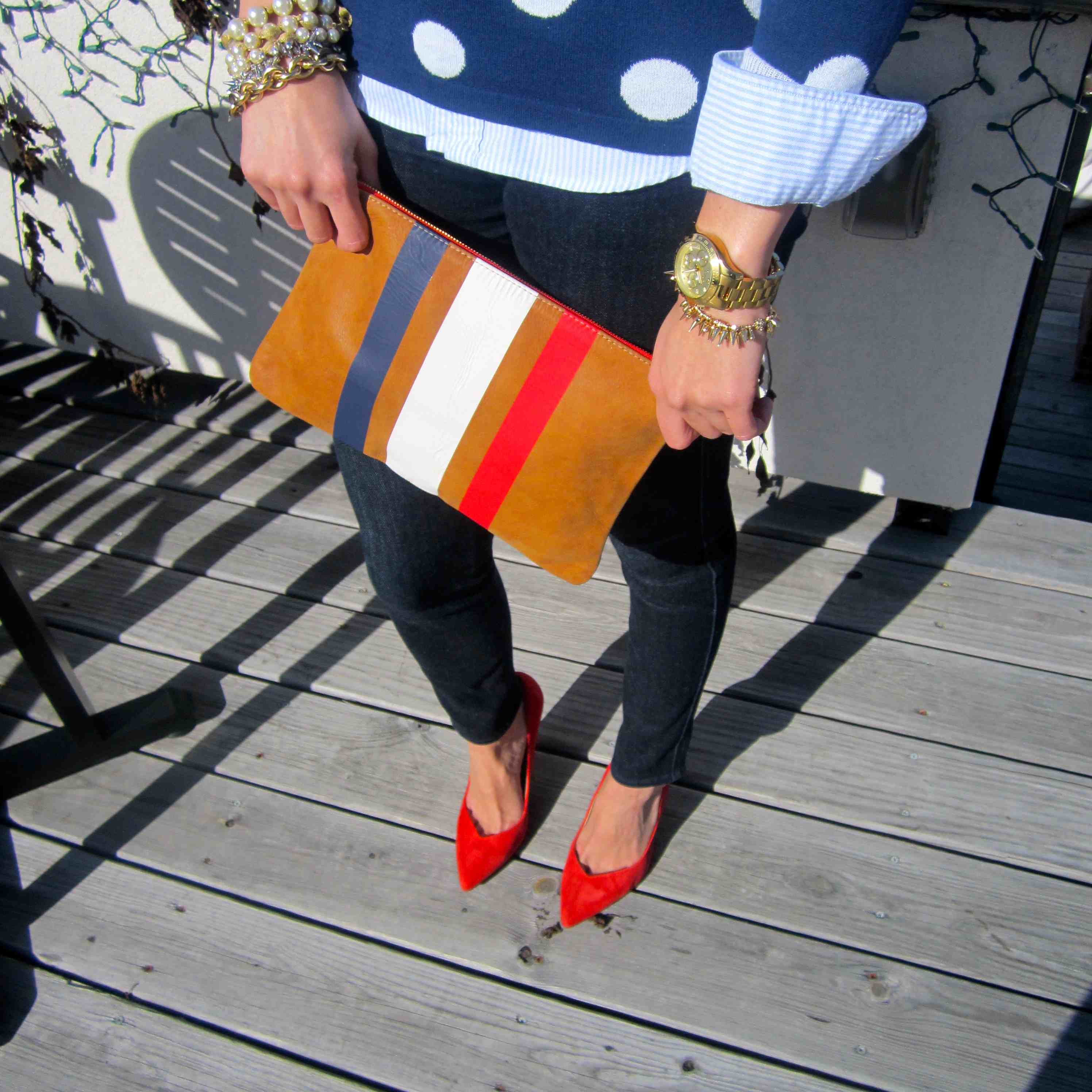 Outfit layering essentials: Old Navy sweater, JCrew stripe shirt, Marciano skinny jeans and Clare Vivier clutch.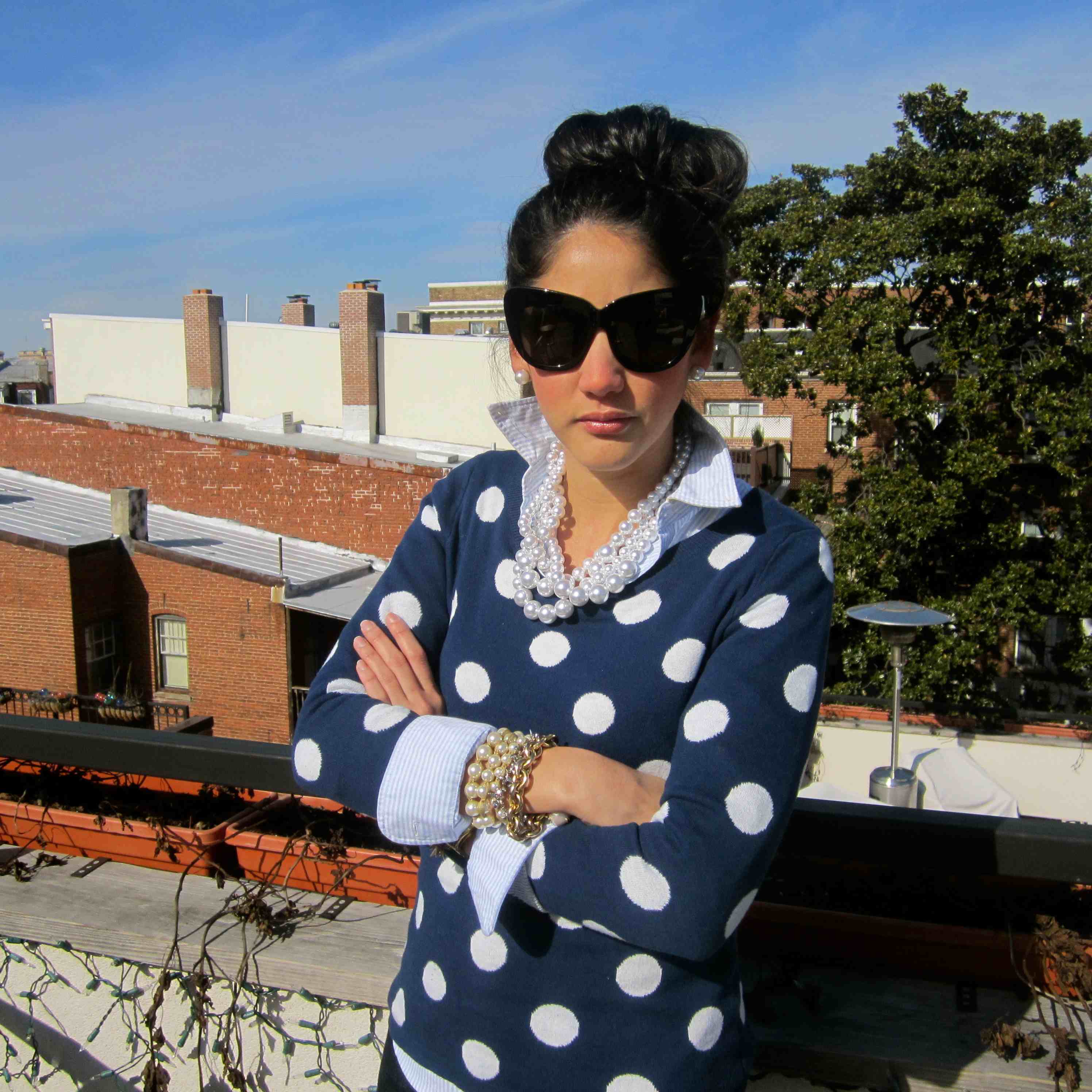 Jewelry: JCrew, Stella&Dot, Michael Kors, Lauren Ellan, House of Harlow 1960 sunglasses.