I love hosting dinner parties; having people over and cooking can be very fun. Although it's usually Will who does most of the cooking, I like to organize, plan and do a few appetizers, it must be the planner in me.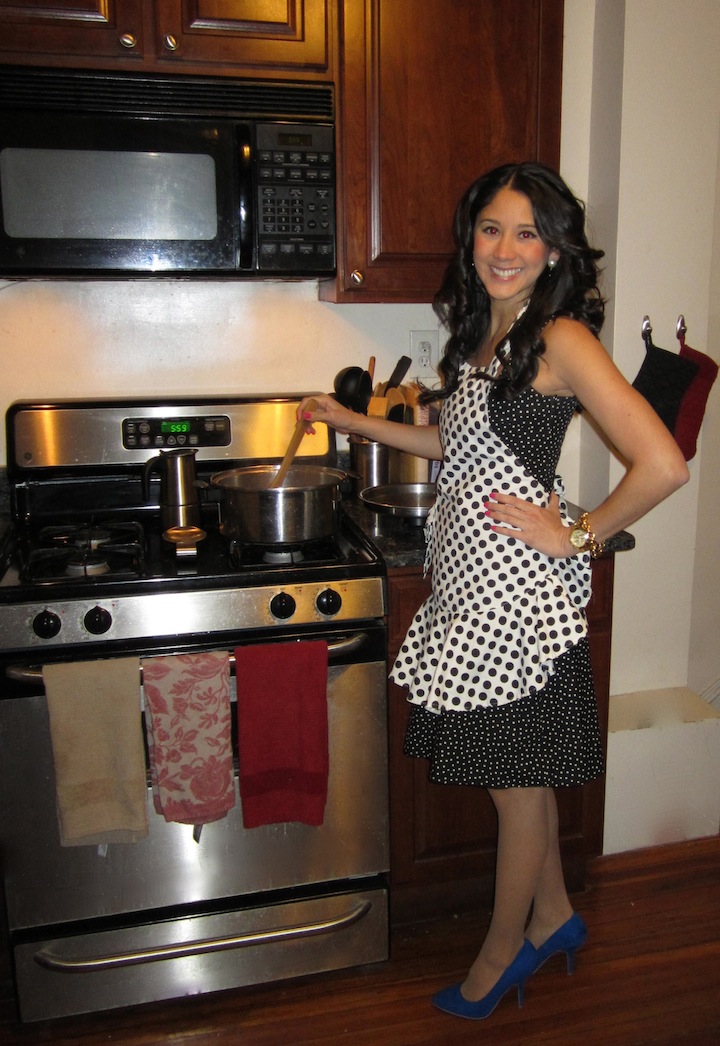 This H&M polka dots dress (last seen here) is one of my favorite dinner outfits and matches my Anthropology polka dots apron. Double polka dots, yes please!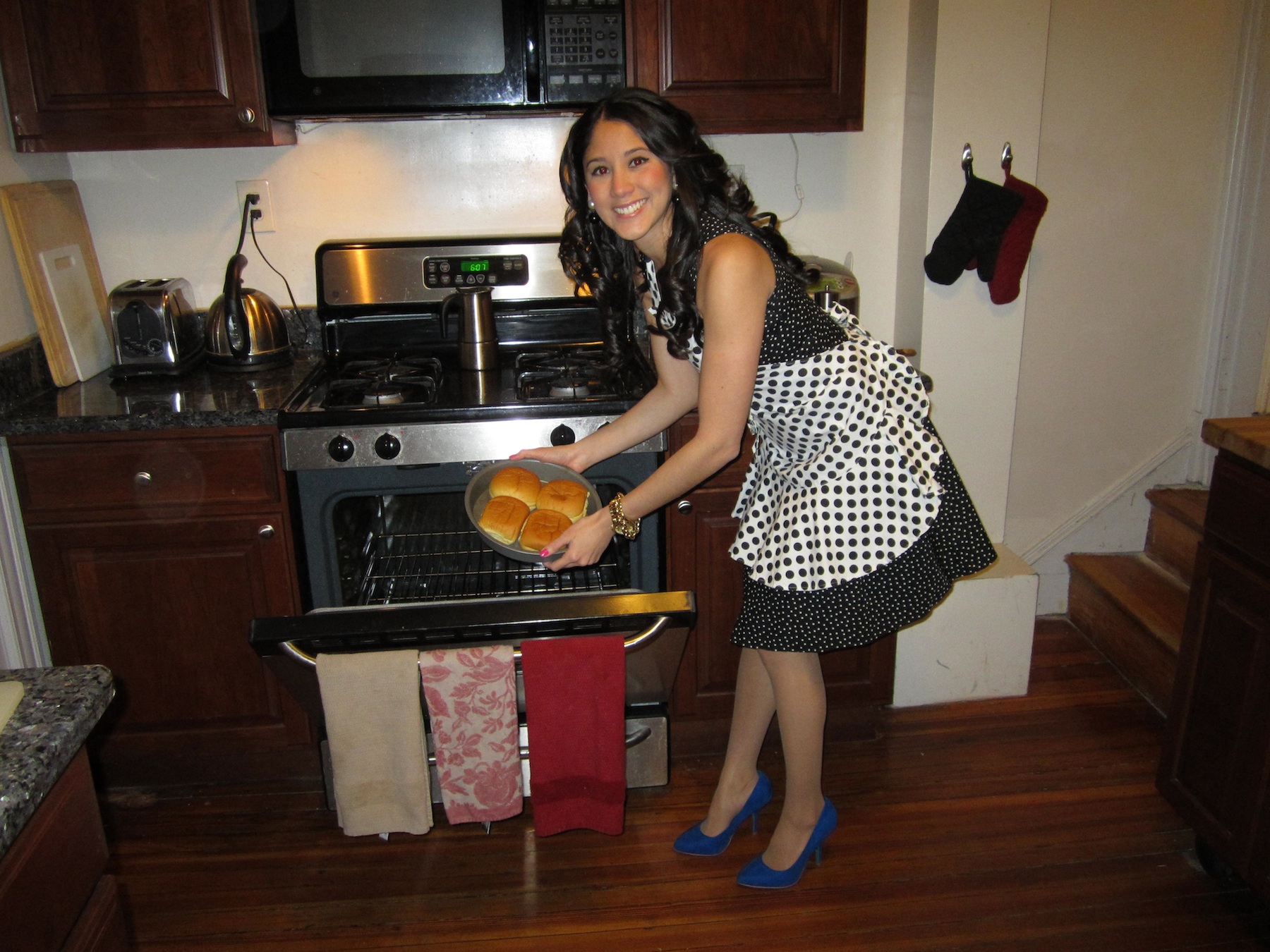 Zara suede shoes, Michael Kors watch, Mint Julep bracelet, Forever21 polka dots earrings.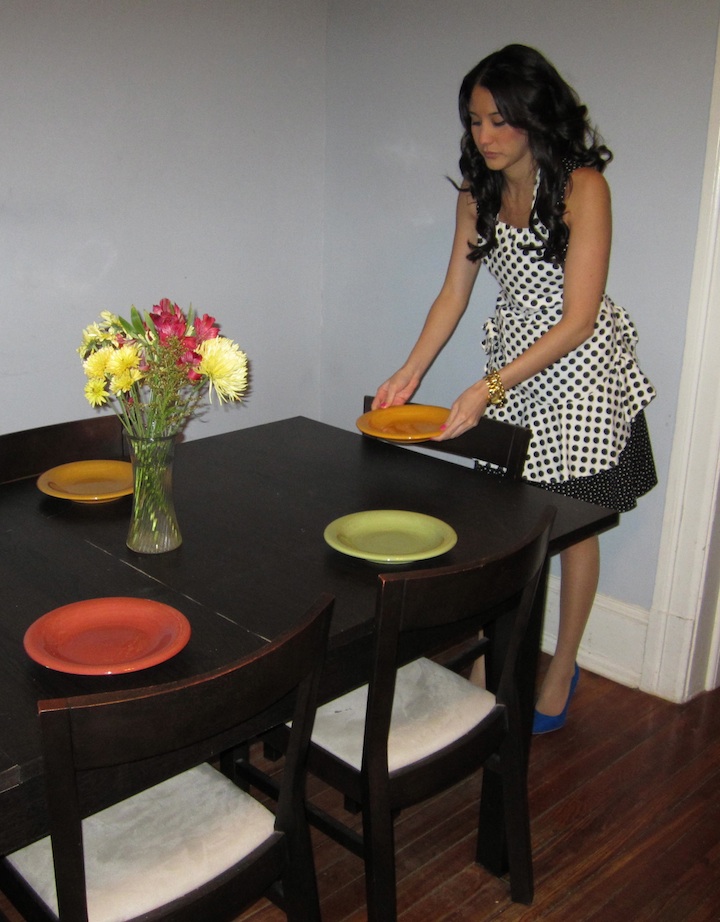 Big thanks to Billy Simpson for doing this phooshoot.