As October comes to an end, you can't help but wonder if you will get a costume, wear an old one, or just dress as yourself. Not sure what I am doing this Halloween, perhaps New Orleans as as I have heard it's always a fun time. As I didn't want to buy a costume I figure I could do it myself.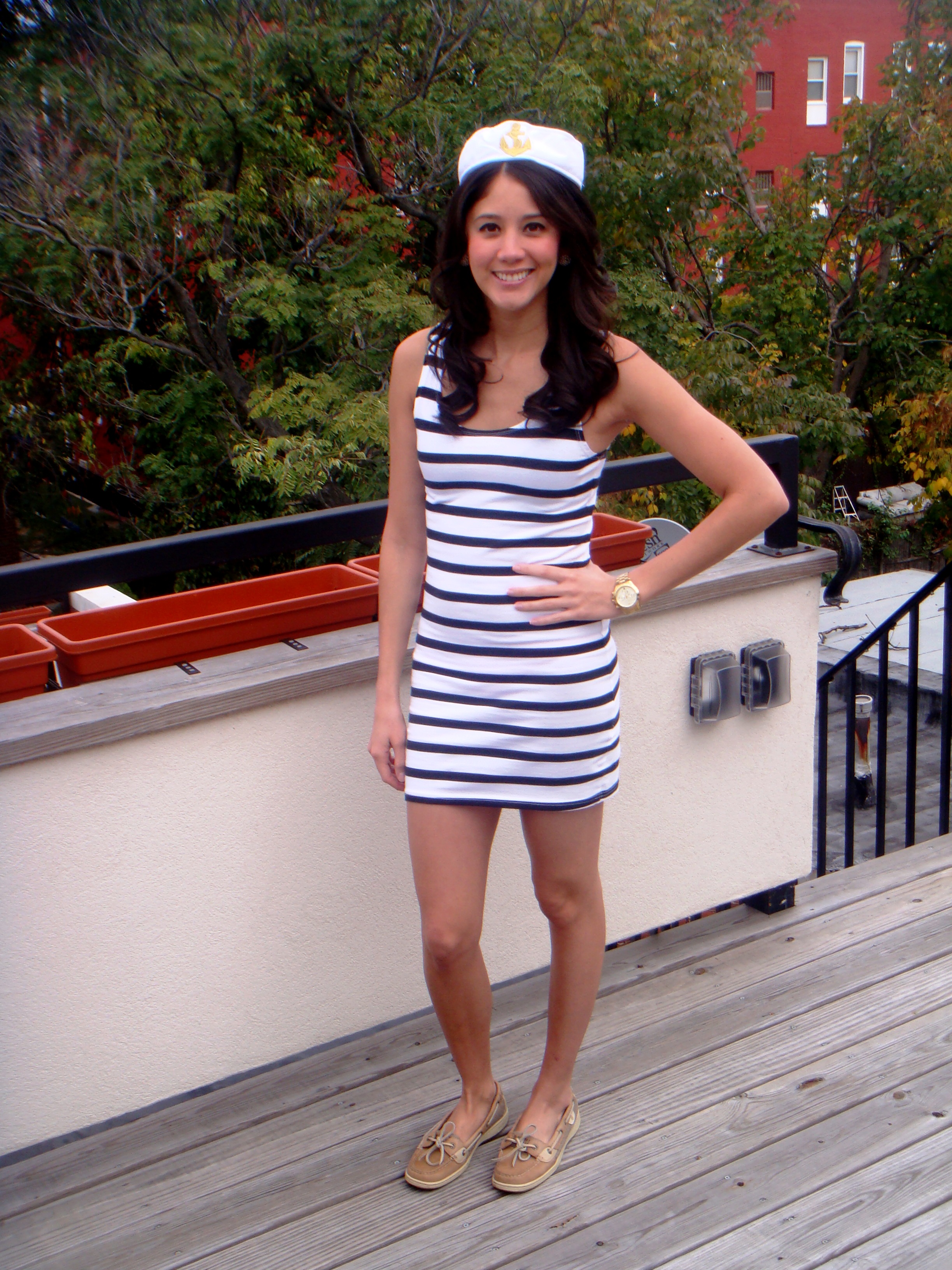 If I decide to dress up, this is one of the costumes I would wear: sailor! It was really easy and fun to put together. I found the sailor hat for $5 at Target and I immediately knew what I could wear it with.
The stripe white and black mini dress is from H&M, Sperry boat shoes obviously, what kind of sailor would I be if I didn't put boat shoes on right?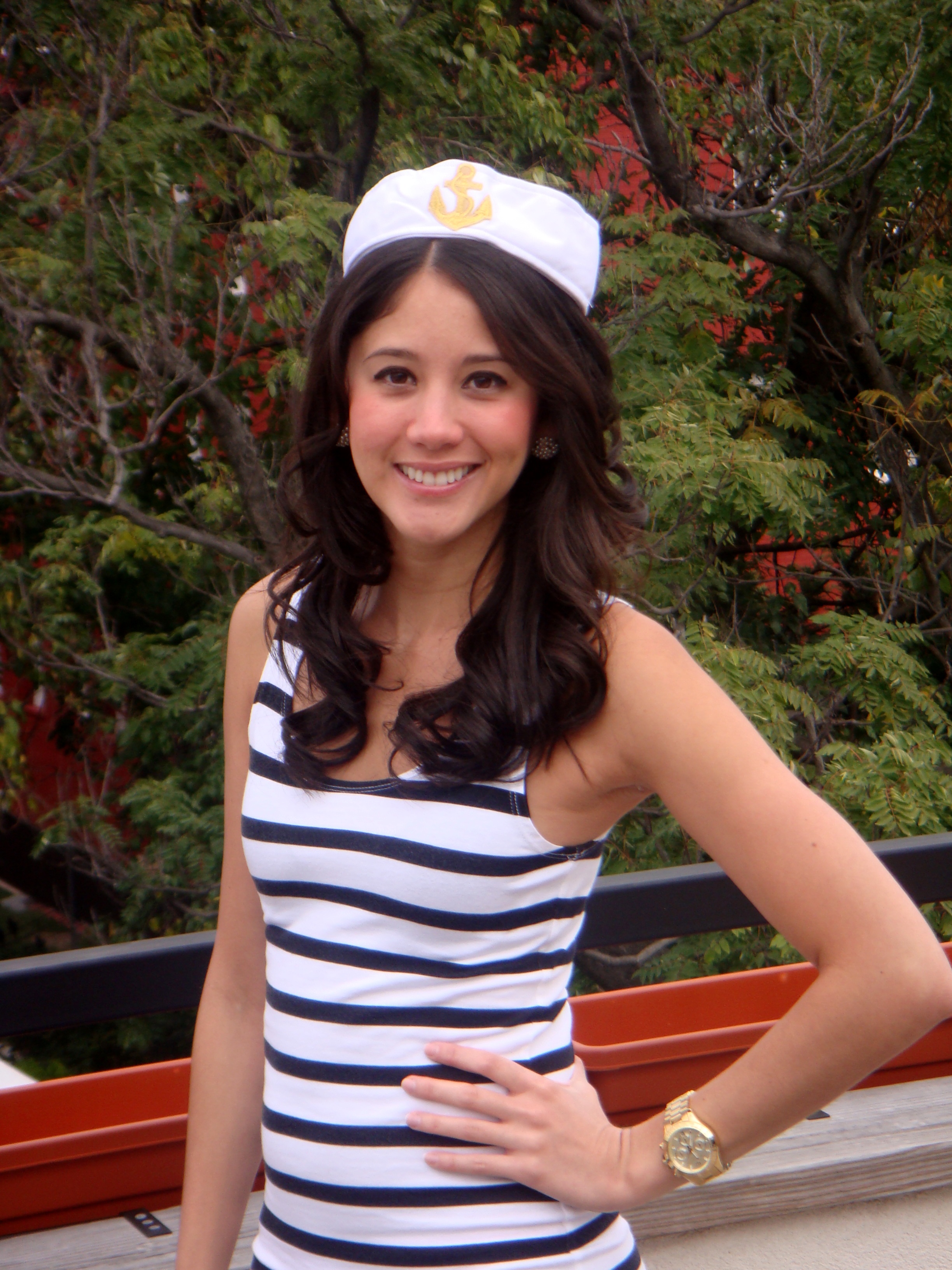 As it is chilly already in October, I opted to add my navy blue blazer (last seen) from the Gap. It's always fun and affordable to put costumes together with what you already have. Dig in your closet and I'm pretty sure you'll be able to pot something together as well. Hope everyone had a good weekend!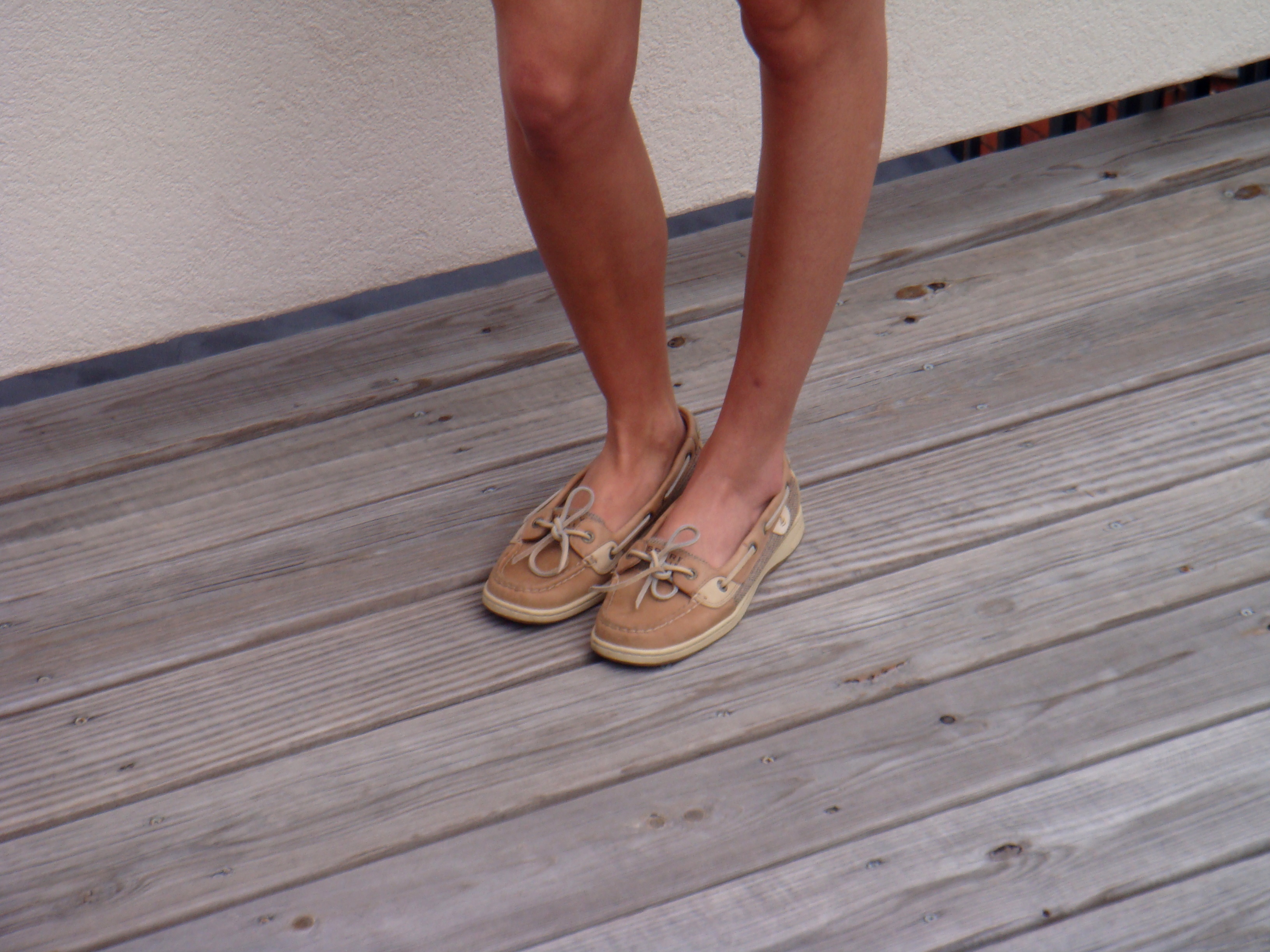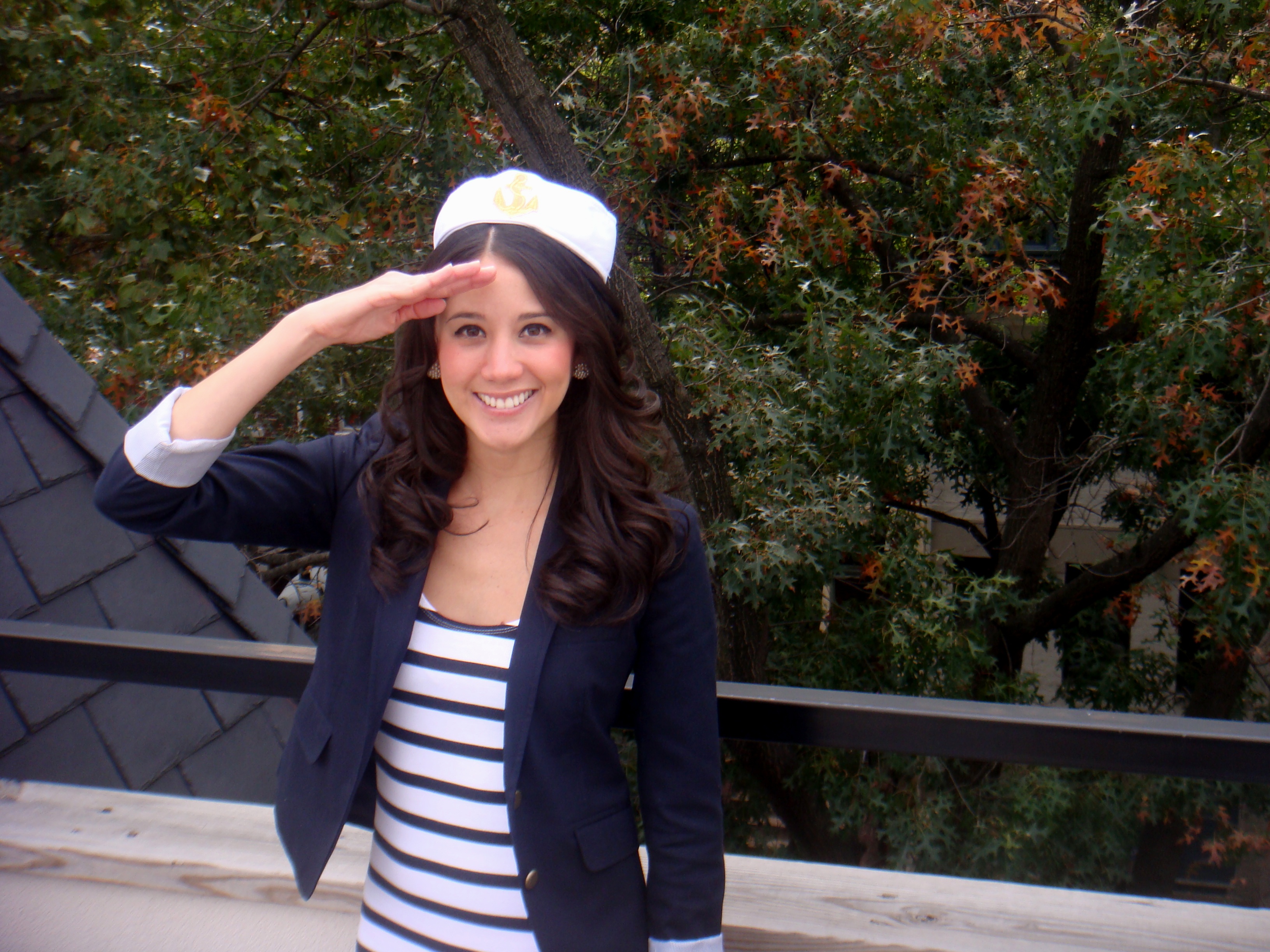 Photos via Rana Khoury