Diner en Blanc was the theme of Wednesday's events. My friend Tina invited to an evening of feasting, toasting, and celebrating.. all while clad in the finest eburnean clothing we could muster.. who could say not that right? This came straight from Owen's email, our great host.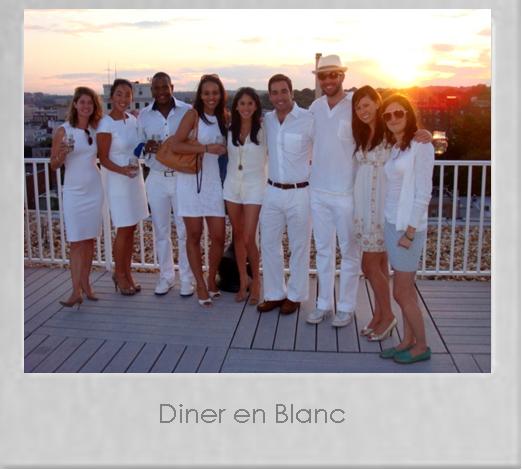 I was very impressed that everyone really went all out with the whites. Just in time for Labor Day weekend, I bring you great examples of white outfits you can wear. Take a look.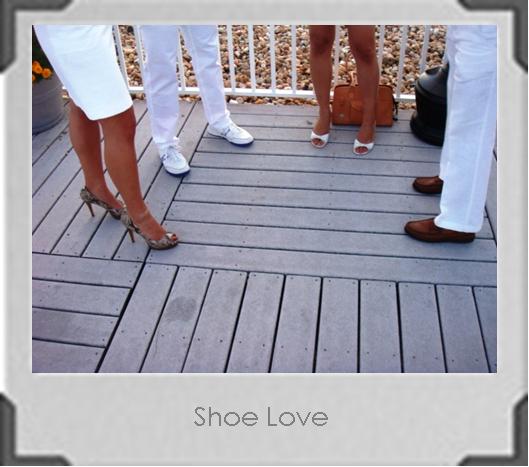 I decided to wear an off-white chiffon blouse, white shorts and Max Azria wooden heels and that's the closest I got to a white theme outfit. I had to mix it up a bit, throw my pearl stud earrings, and a long necklace to make the outfit more fun. It worked perfectly. The evening started of with rosemary and cucumber gin and tonics on the roof deck, gin and tonics have never tasted better!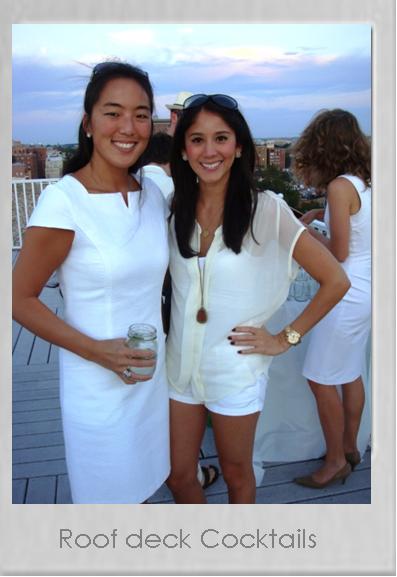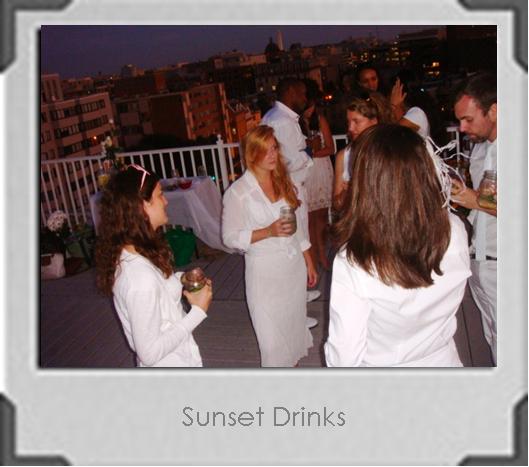 It was a fun group and a lovely summer evening. As we watched the sunset, we headed to Owen and Ed's place to move on to a fantastic dinner and a fabulous champagne-fueled party to celebrate the summer. One of the highlights of the evening was the sabered champagne act.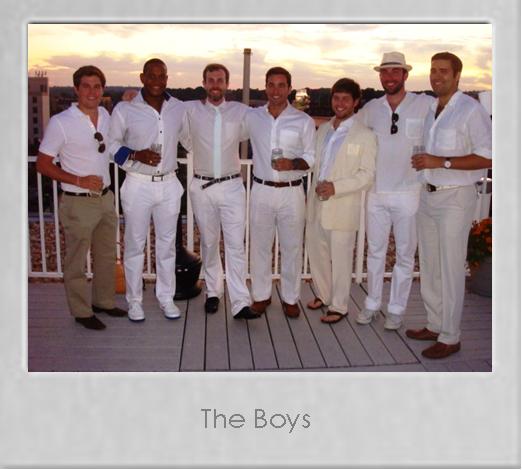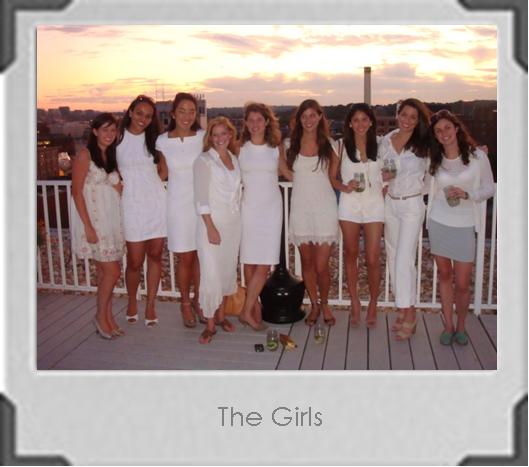 Have you heard of it? I've only seen it on TV once in the movie "What Happens in Vegas." Owen did the honors. Great party, great people, great food, great cocktails, all and all a fantastic diner en blanc.