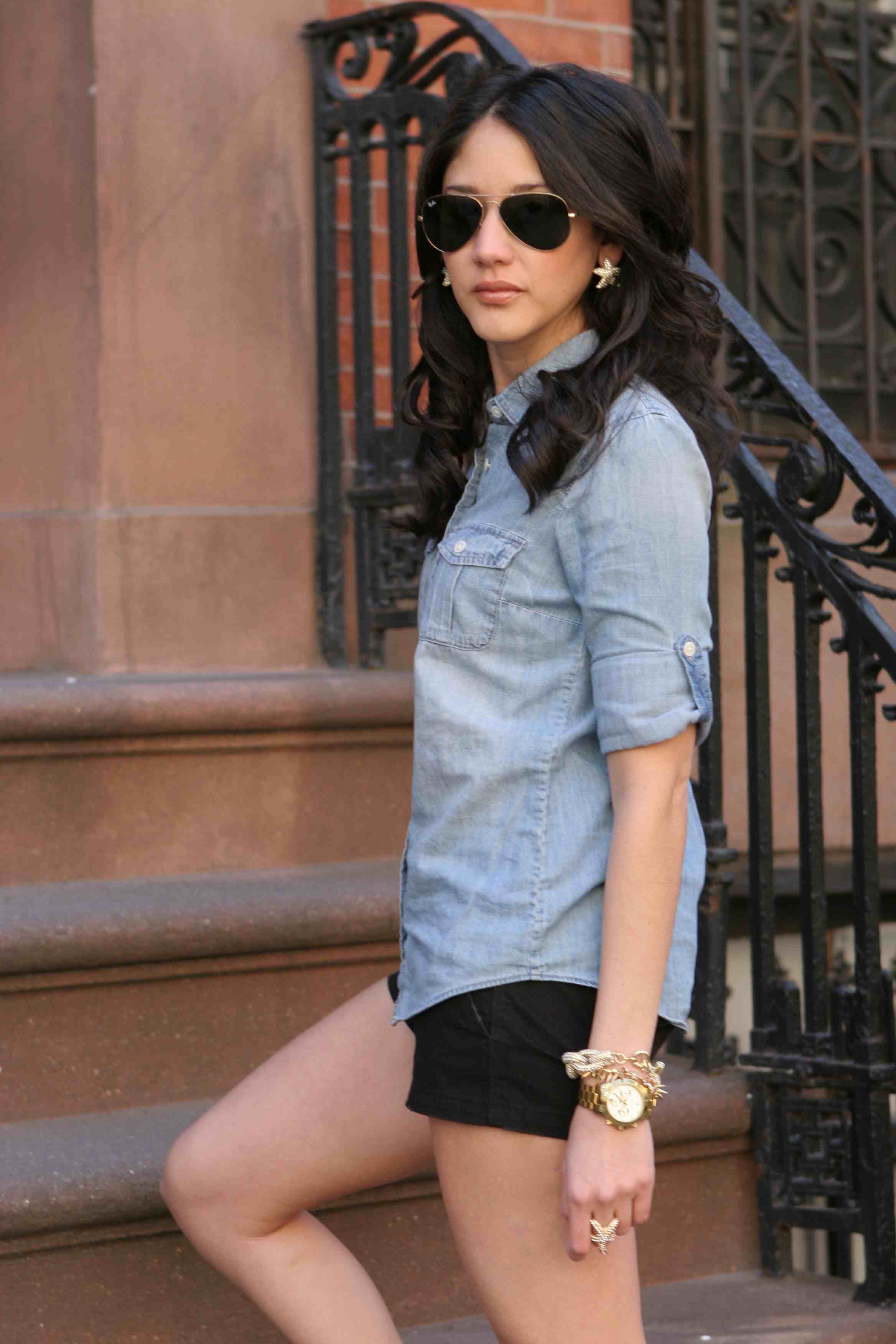 Today, I'm sharing with you 5 ways to wear denim. Denim has become a closet must-have for everyone. From babies to grandparents, denim is part of our everyday lives. There are a variety of blue shades, shapes, fabrics and washes. You can find denim in staple blue to cut-off white and print denim. The styling possibilities never end. Whether you like denim skirts, skorts, shorts, button-up chambray shirts, denim dresses, you name it, you know you love the classic blue denim and with that I give you 5 ways to wear denim. 1, 2, 3, 4, 5.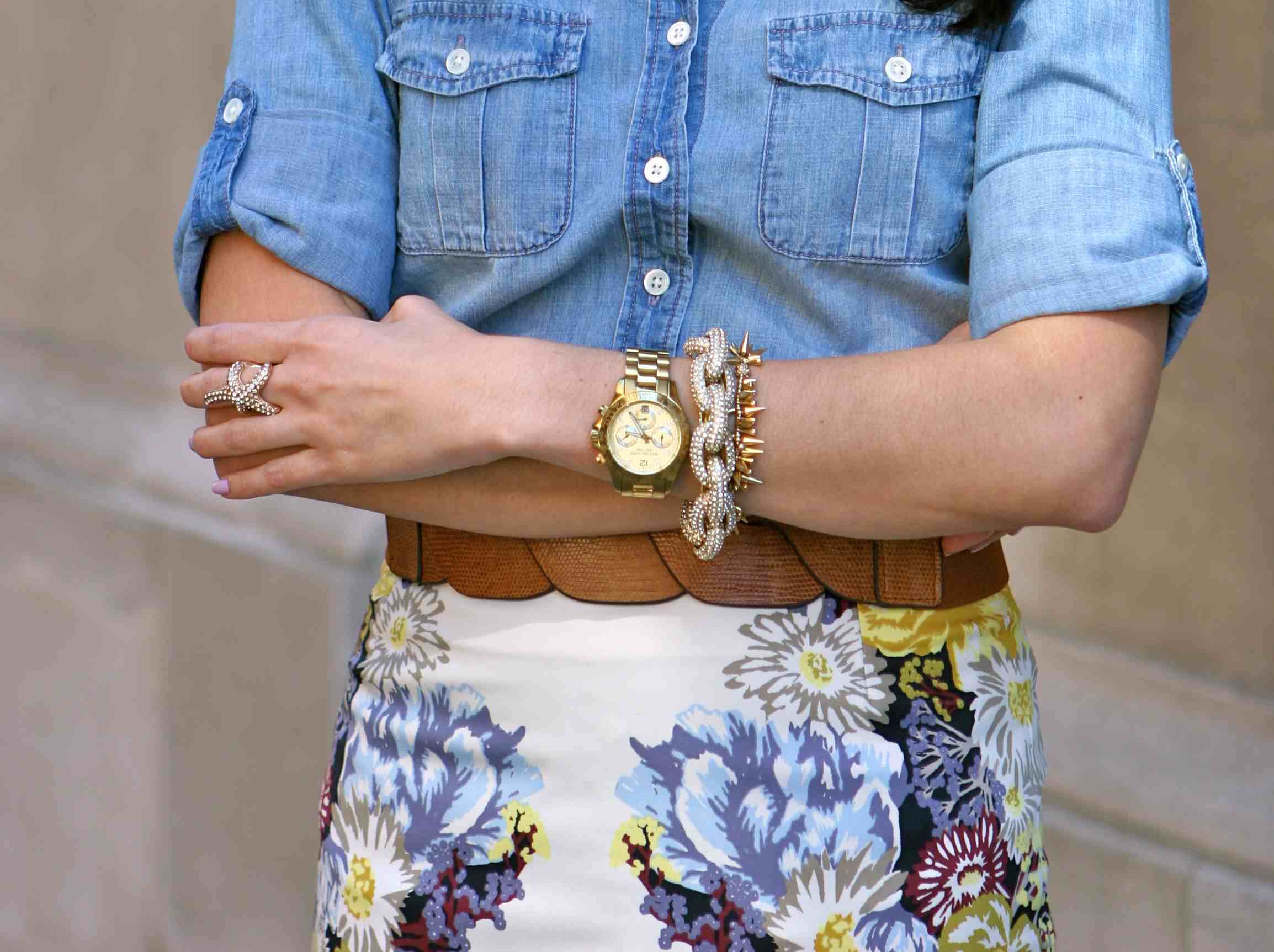 Heute werde ich mit Ihnen 5 Möglichkeiten teilen, Jeans zu tragen. Denim hat sich zu einem Schrank Must-Have für alle. Von Babys bis zu den Großeltern, Denim ist unseres täglichen Lebens. Es gibt eine Vielzahl von blauen Farbtönen, Formen, Stoffe und Waschungen. Sie können in Klammer Denim blau cut-off-white und Druck Denim zu finden. Die Styling-Möglichkeiten niemals enden. Ob Röcke aus Denim, skorts, Shorts, Button-up chambray Shirts, Jeans Kleider mögen, Sie nennen es, wissen Sie, Sie lieben den klassischen blauen Jeans und mit, dass ich Ihnen 5 Möglichkeiten, tragen Denim. 1, 2, 3, 4, 5.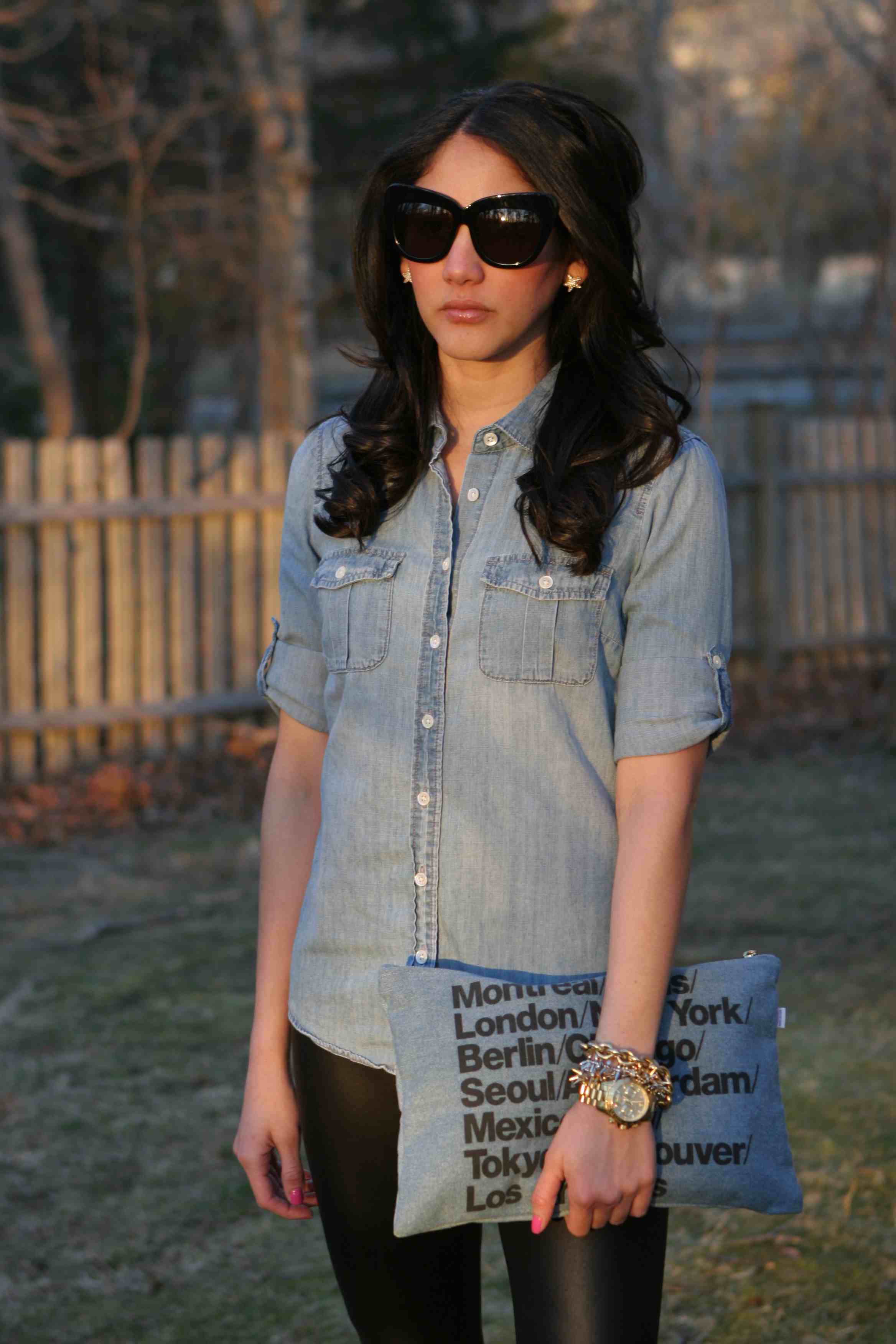 Hoy en día, estoy compartiendo con ustedes 5 maneras de usar jean. Jean se ha convertido en una pieza imprescindible de armario para todos. Desde bebés hasta abuelos, jean es parte de nuestra vida cotidiana. Hay una gran variedad de tonos azules, formas, tejidos y lavados. Puedes encontrar jean desde el color azul básico a tono blanco y jean de impresión. Las posibilidades de estilo son infinitas. Si te gustan las faldas de jean, skorts de jean, shorts de jean, camisas con botones chambray, vestidos de jean, lo que sea, sabes que amas el azul clásico y con eso te doy 5 maneras de usar jean. 1, 2, 3, 4, 5.