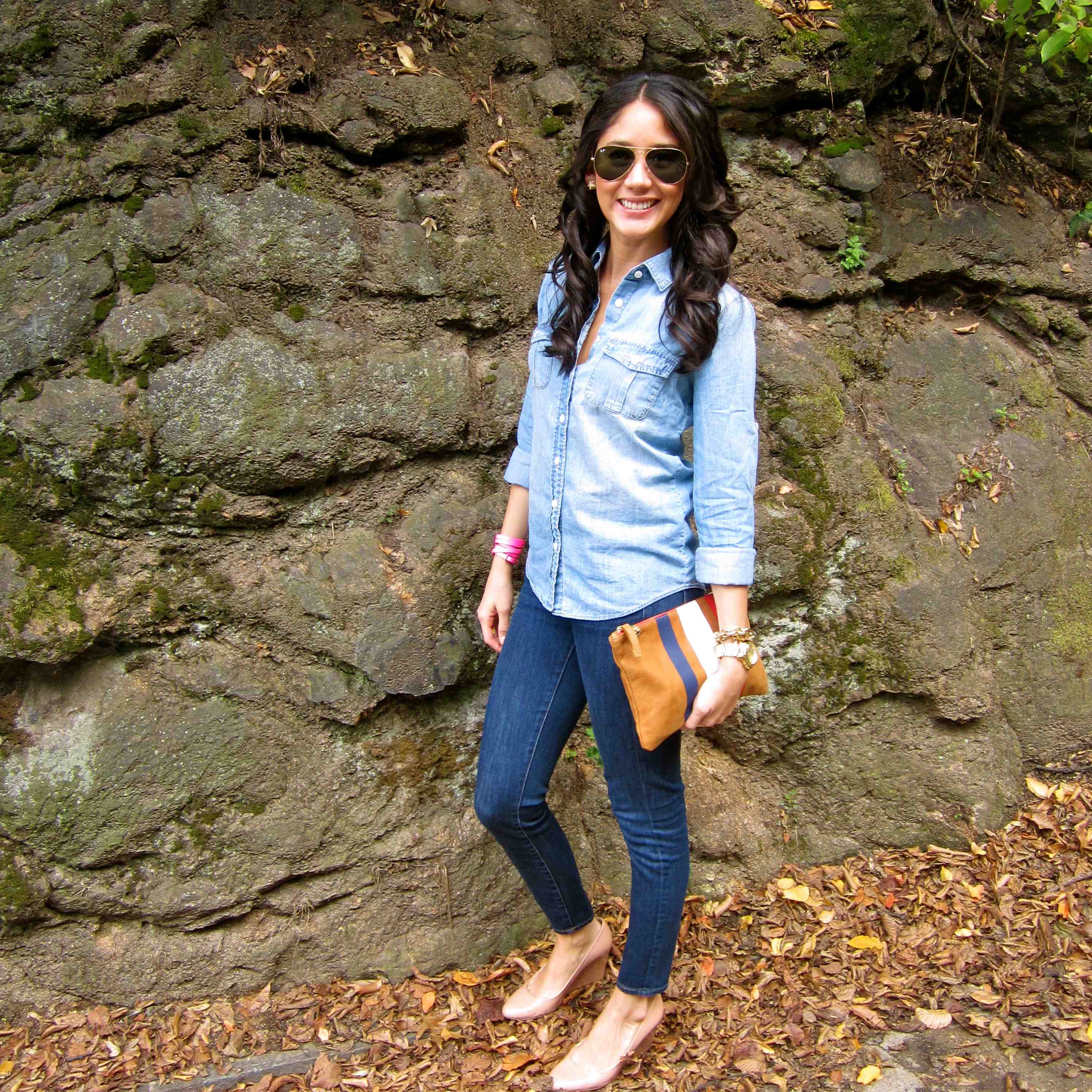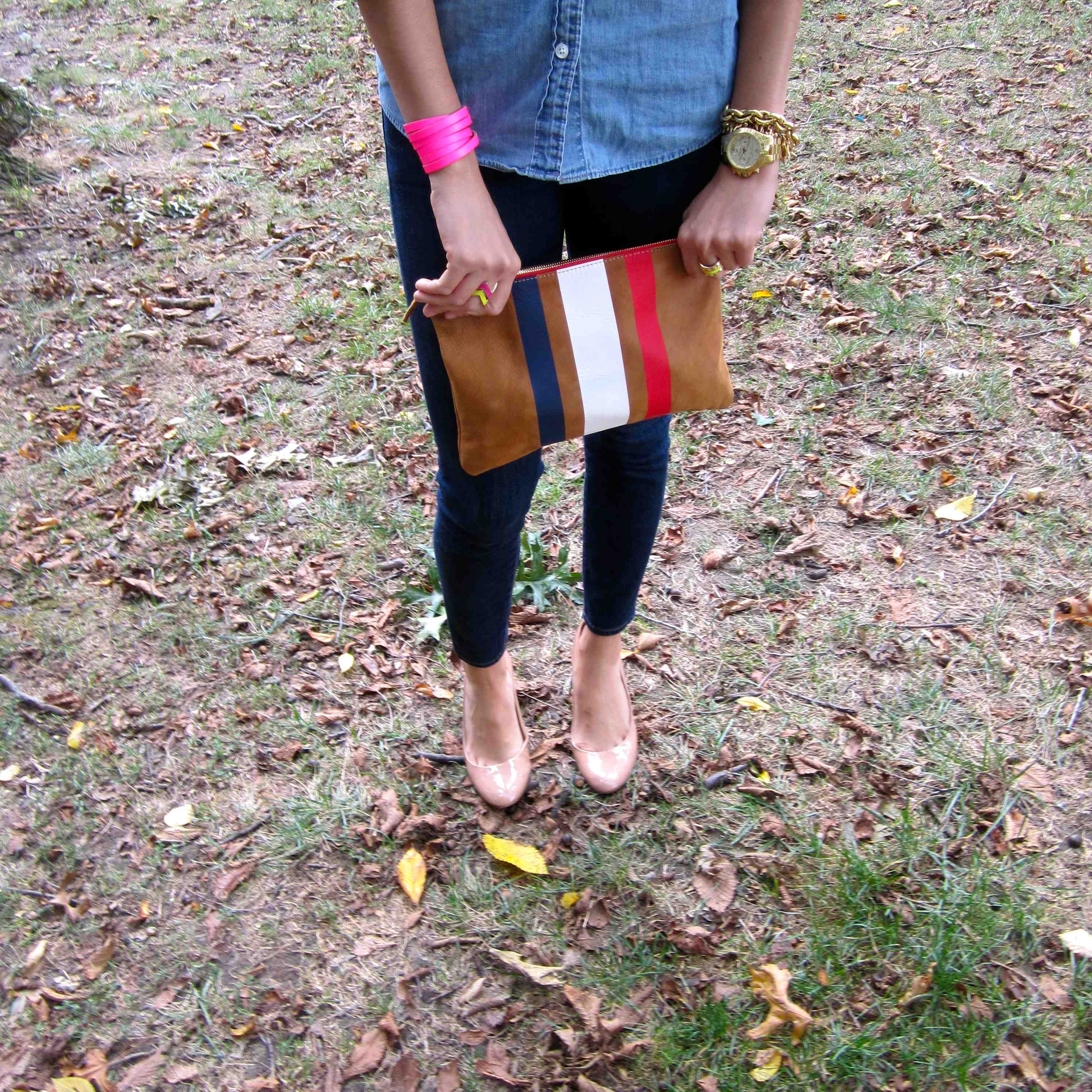 Jeans kann sehr vielseitig sind, Chambray Shirts und Zahnstocher jeans wesentliche Klassikern Must-Have für Ihren Kleiderschrank. Ein unverzichtbares Element jeder Schrank, ist die blaue jean alles über Silhouette und Detaillierung. Ob Sie mit hoher Taille, kurze Hosen, oder ein klassisches insgesamt Jeans kommt in all den Kürzungen Sie eignet sich daher ideal für jede Figur bevorzugen.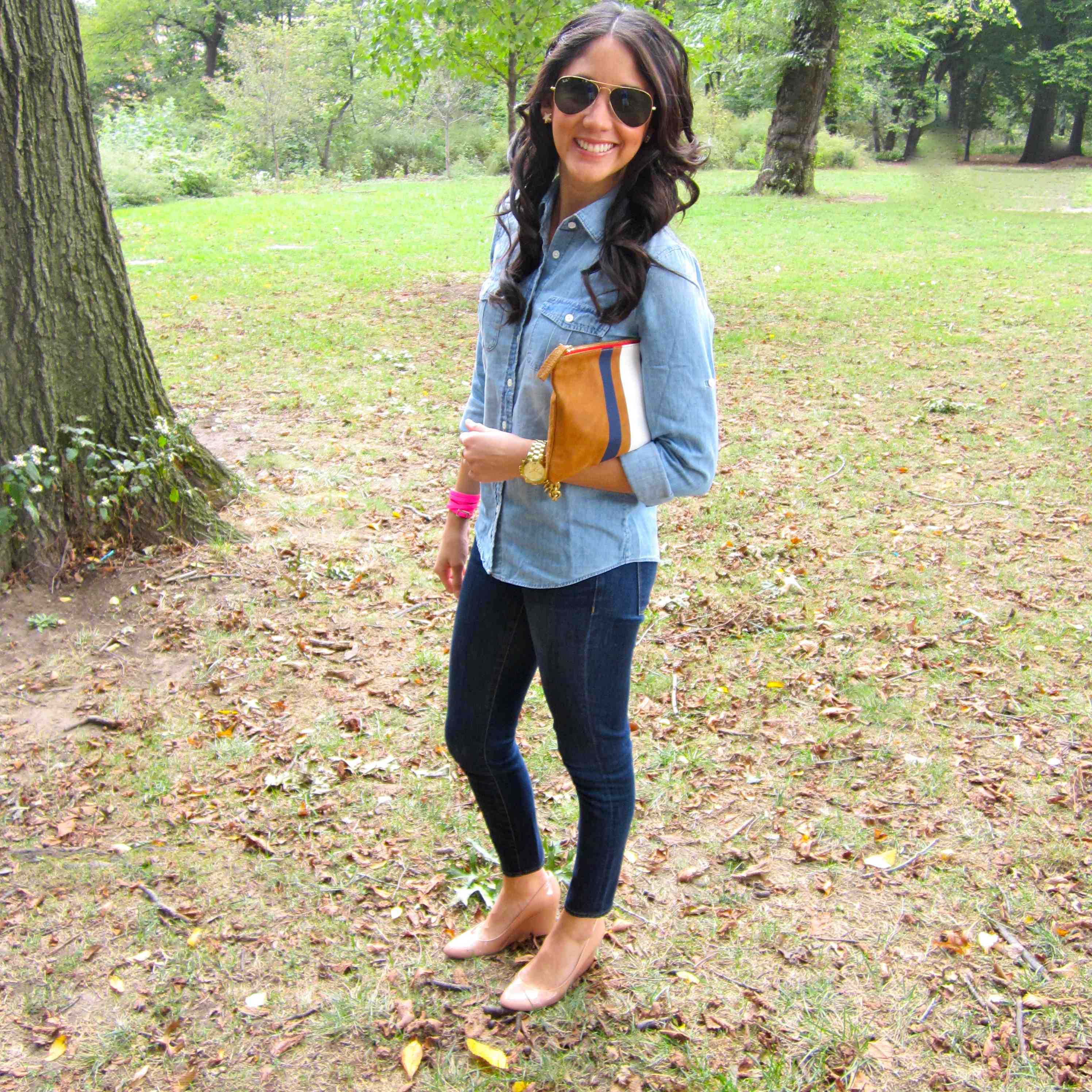 Sie können mit den klassischen Skinny Dark Wash Jeans bleiben oder ein wenig nervös und versuchen Blumenmuster Denim für eine Wende in bunte Stücke oder camo Spaß.
JCrew keeper Chambray Shirt, JCrew jean, JCrew Martina Patent Keile, Clare Vivier drei Streifen Kupplung, Michael Kors große Start-und Landebahn Uhr, Stella&Dot abtrünnigen Cluster-Armband, JCrew Gliederarmband, Asos Multipack Zick-Zack-Ringe, Mint Julep Seesterne Ohrringe, H&M Gürtel-Armband , Rayban Sonnenbrille.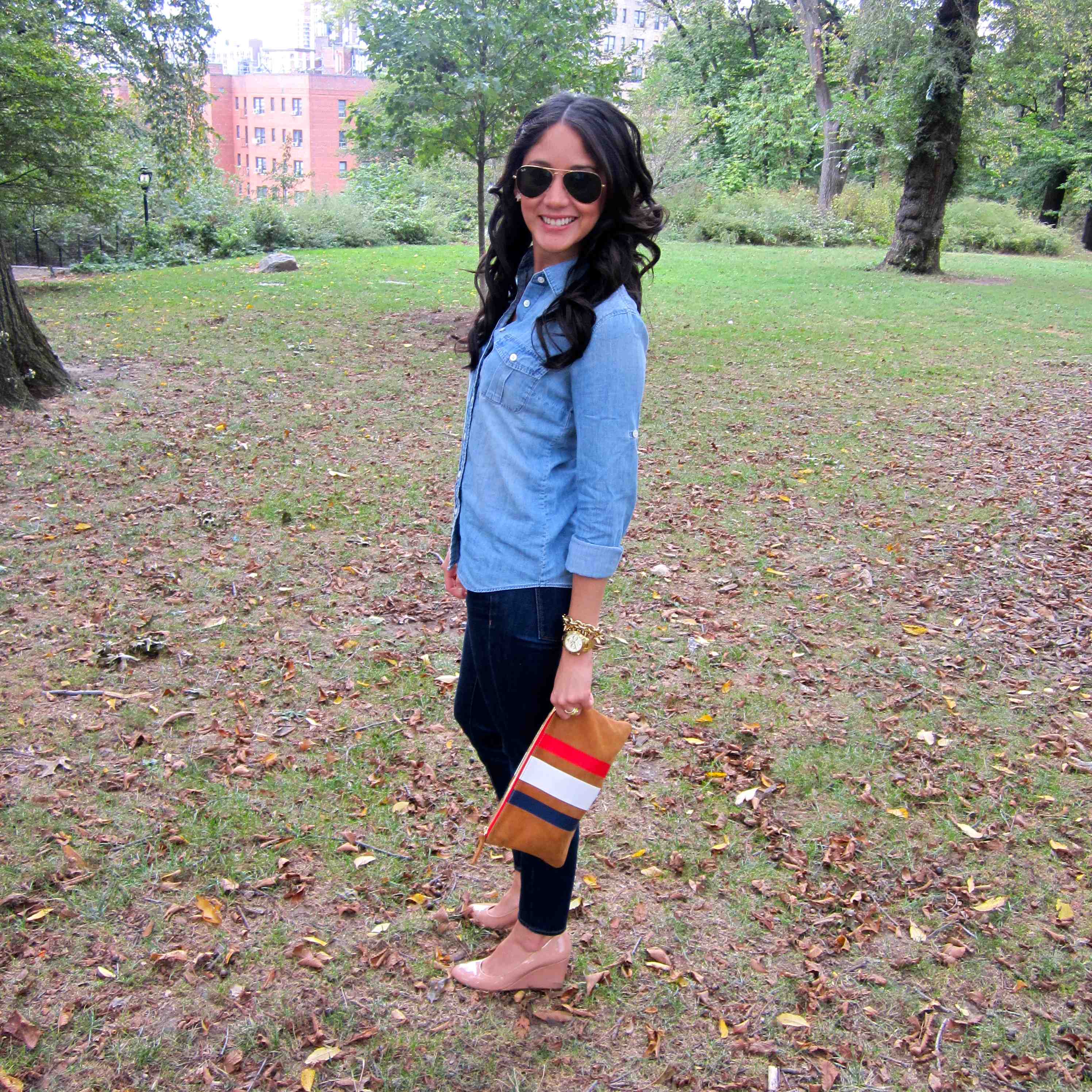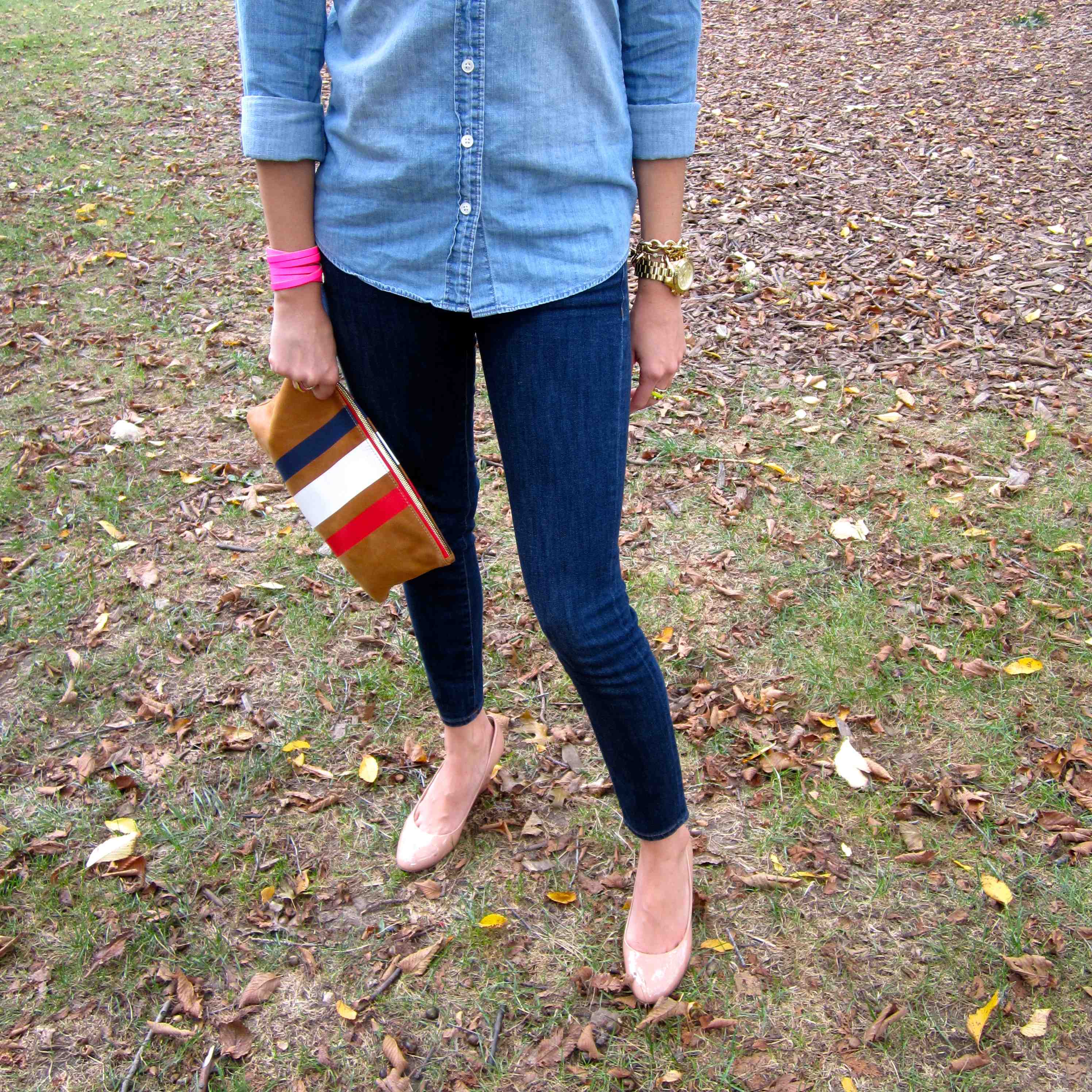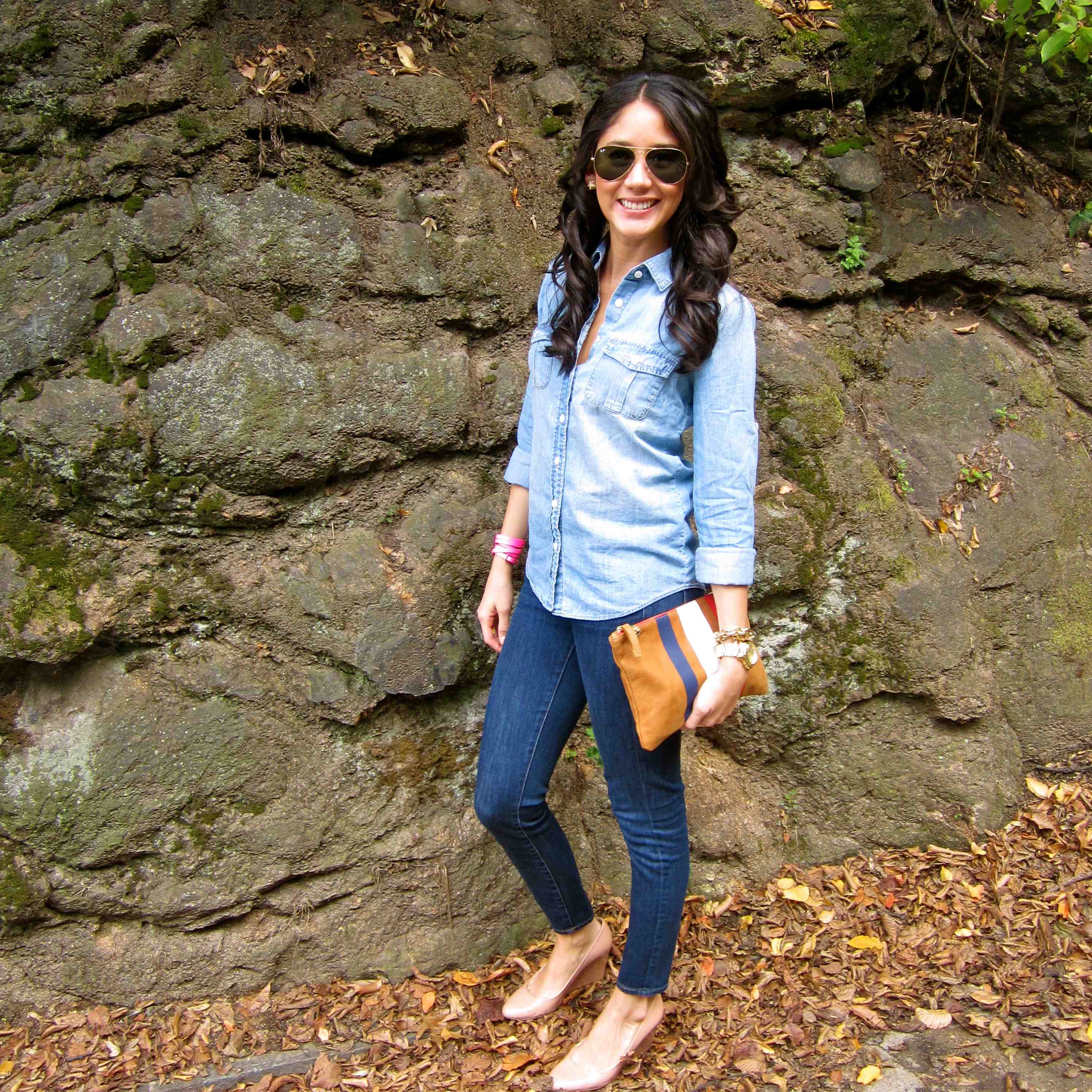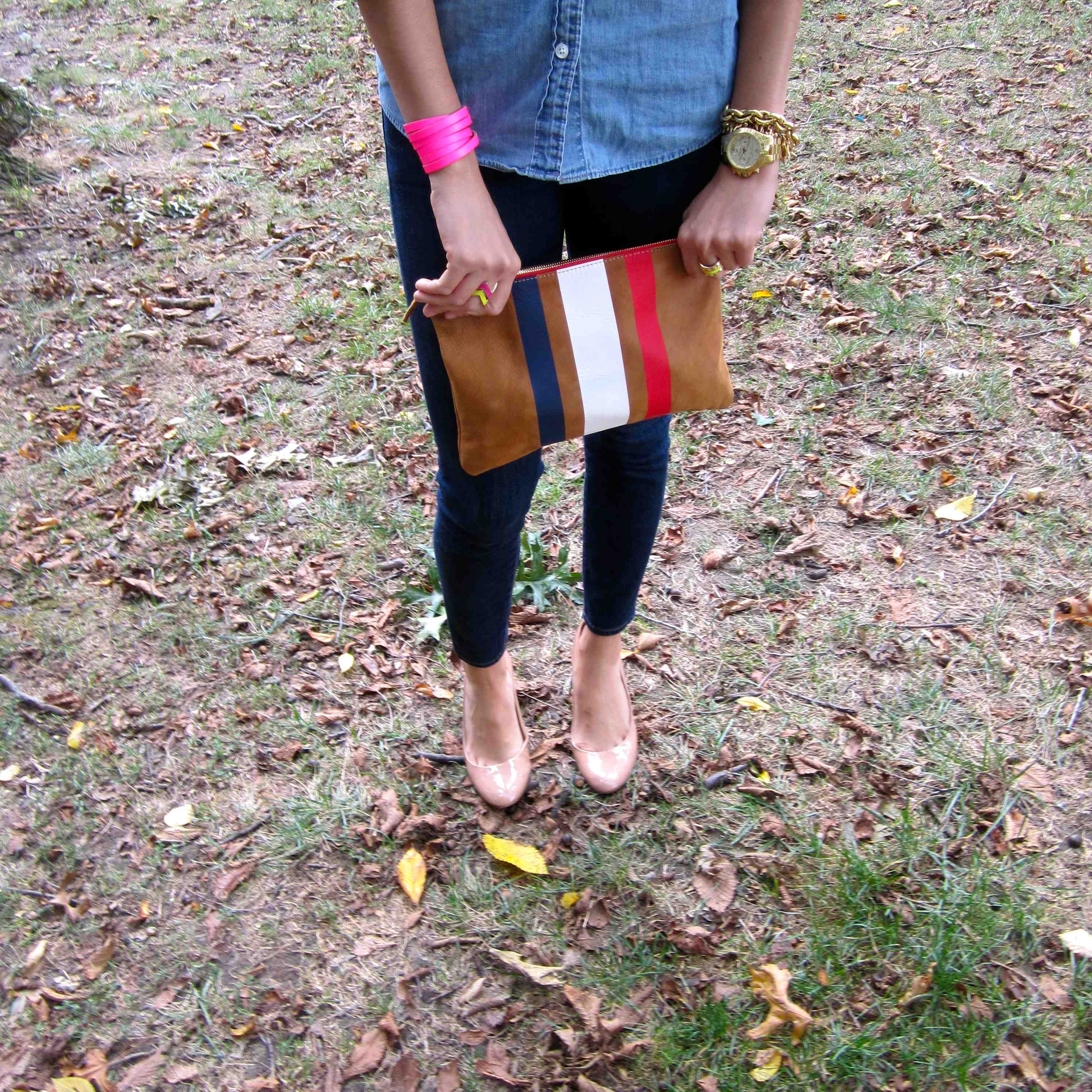 Jeans can be very versatile, chambray shirts and toothpick jeans are essential classics you must-have on your closet. An indispensable element of any closet, the blue jean is all about silhouette and detailing. Whether you prefer high-waist, cropped trousers, or a classic overall, denim comes in all the cuts you want making it perfect for every figure.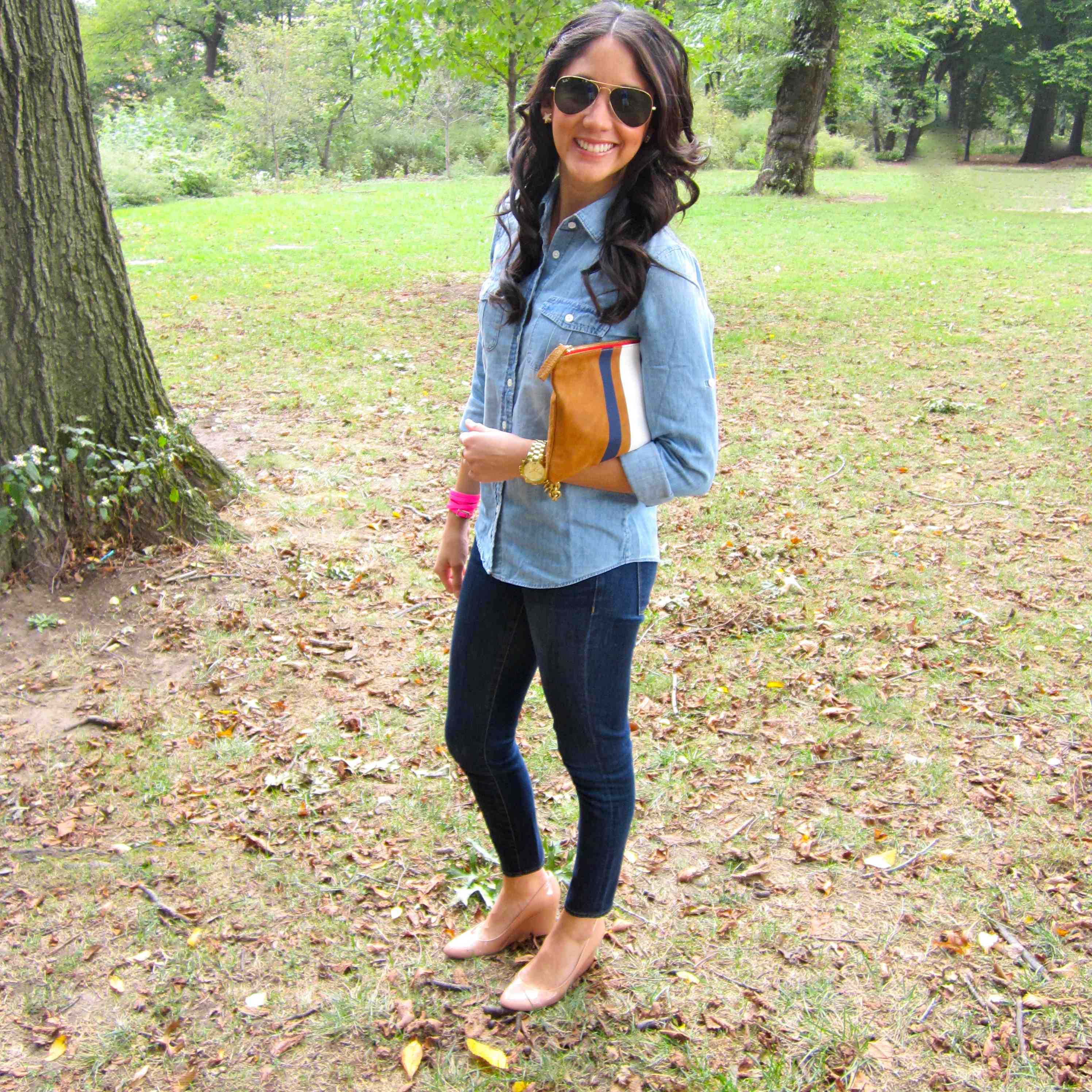 You can stay with the classic skinny dark wash blue jeans or get a little edgy and try floral print denim for a turn into colorful pieces or camo fun.
JCrew keeper chambray shirt, JCrew toothpick ankle jean, JCrew Martina patent wedges, Clare Vivier three stripe clutch, Michael Kors large runway watch, Stella&Dot renegade cluster bracelet, JCrew link bracelet, Asos multipack zig zag rings, Mint Julep starfish earrings, H&M belted bracelet, Rayban aviator sunglasses.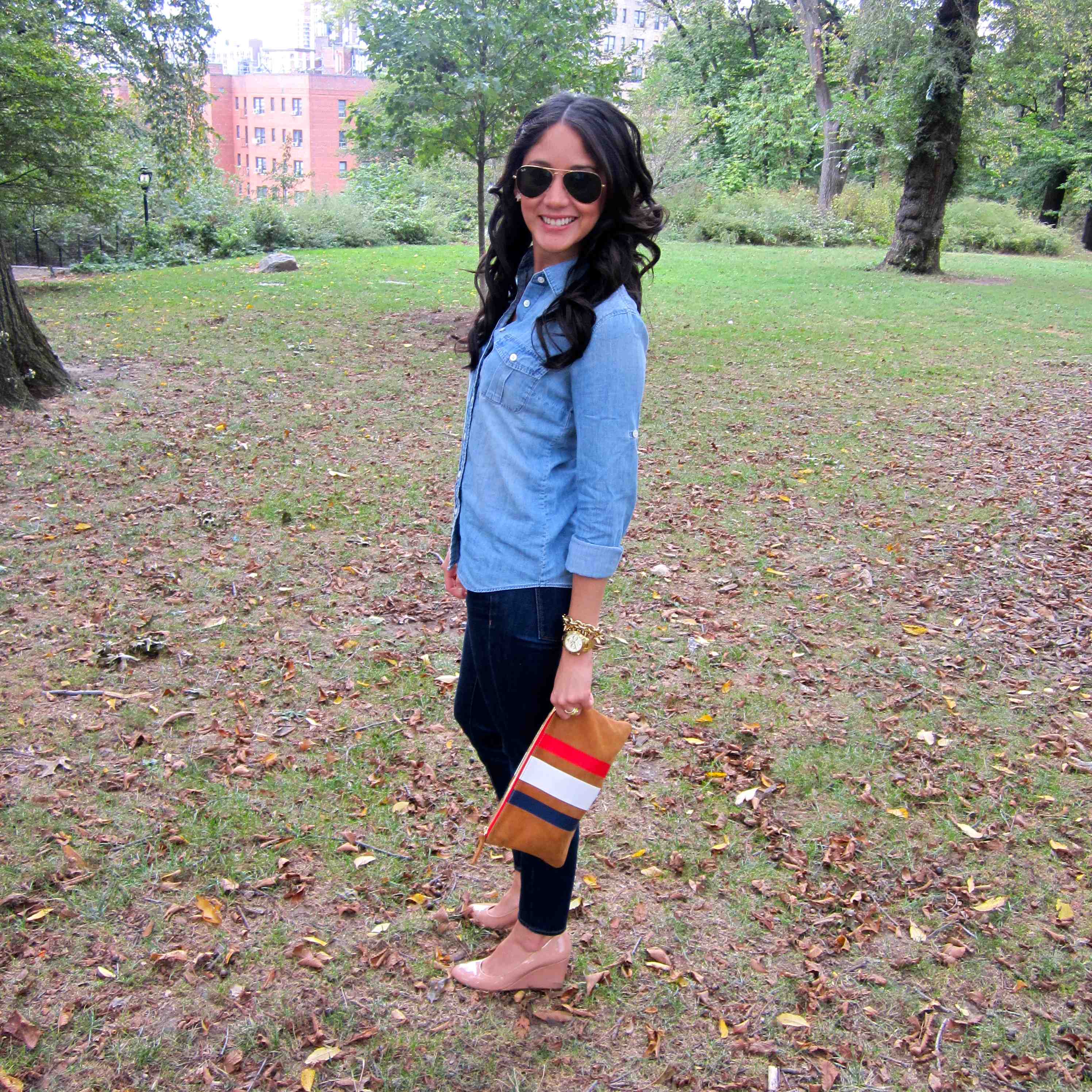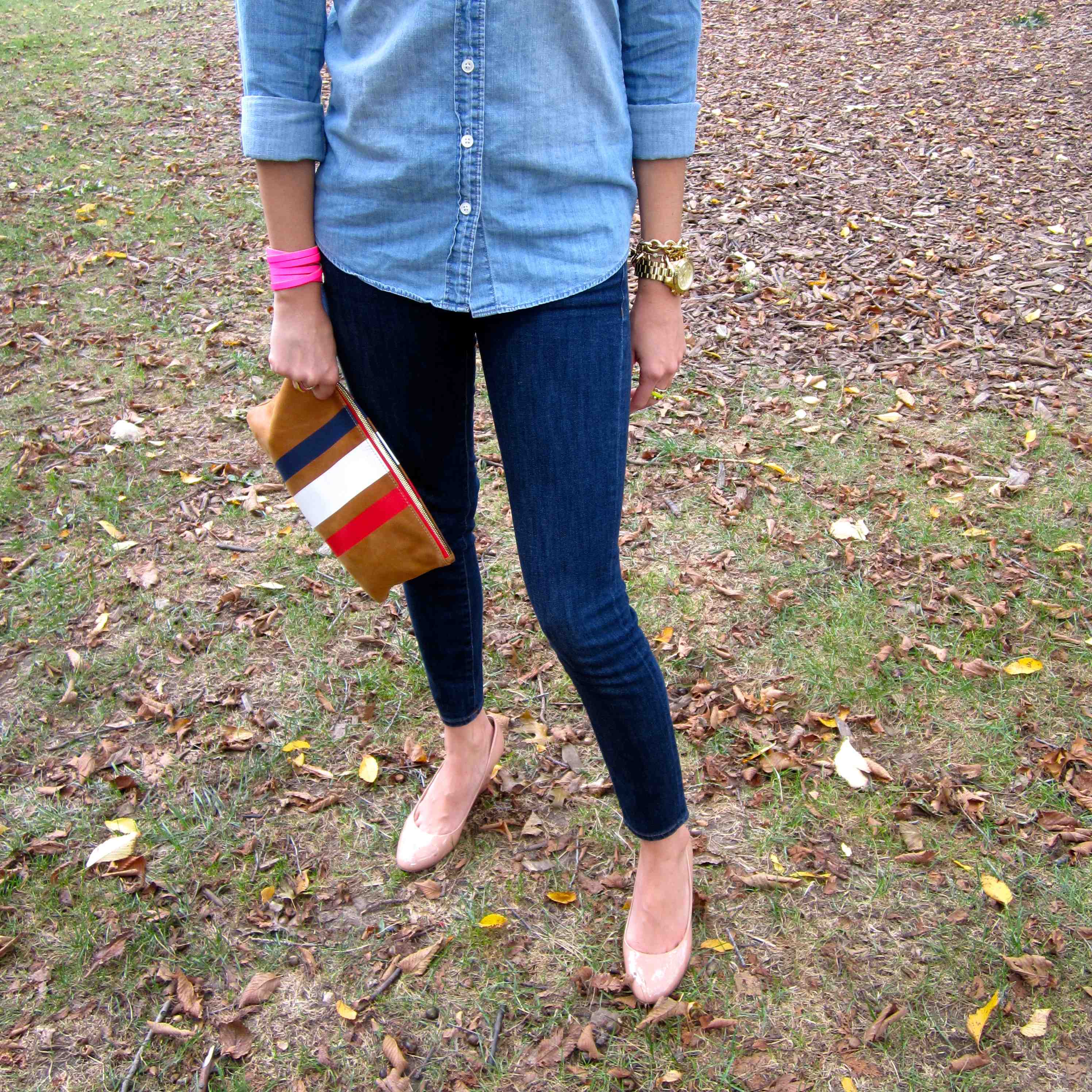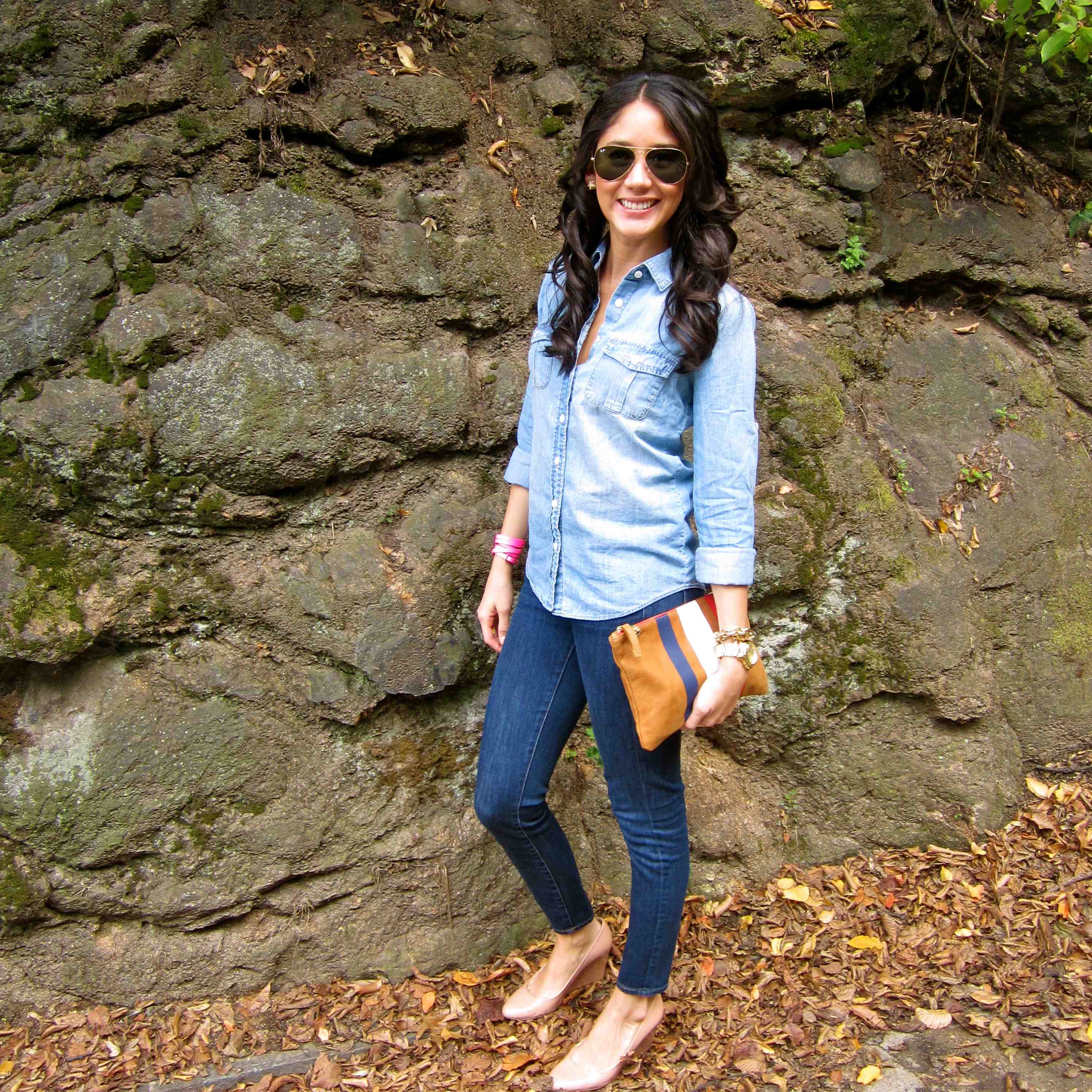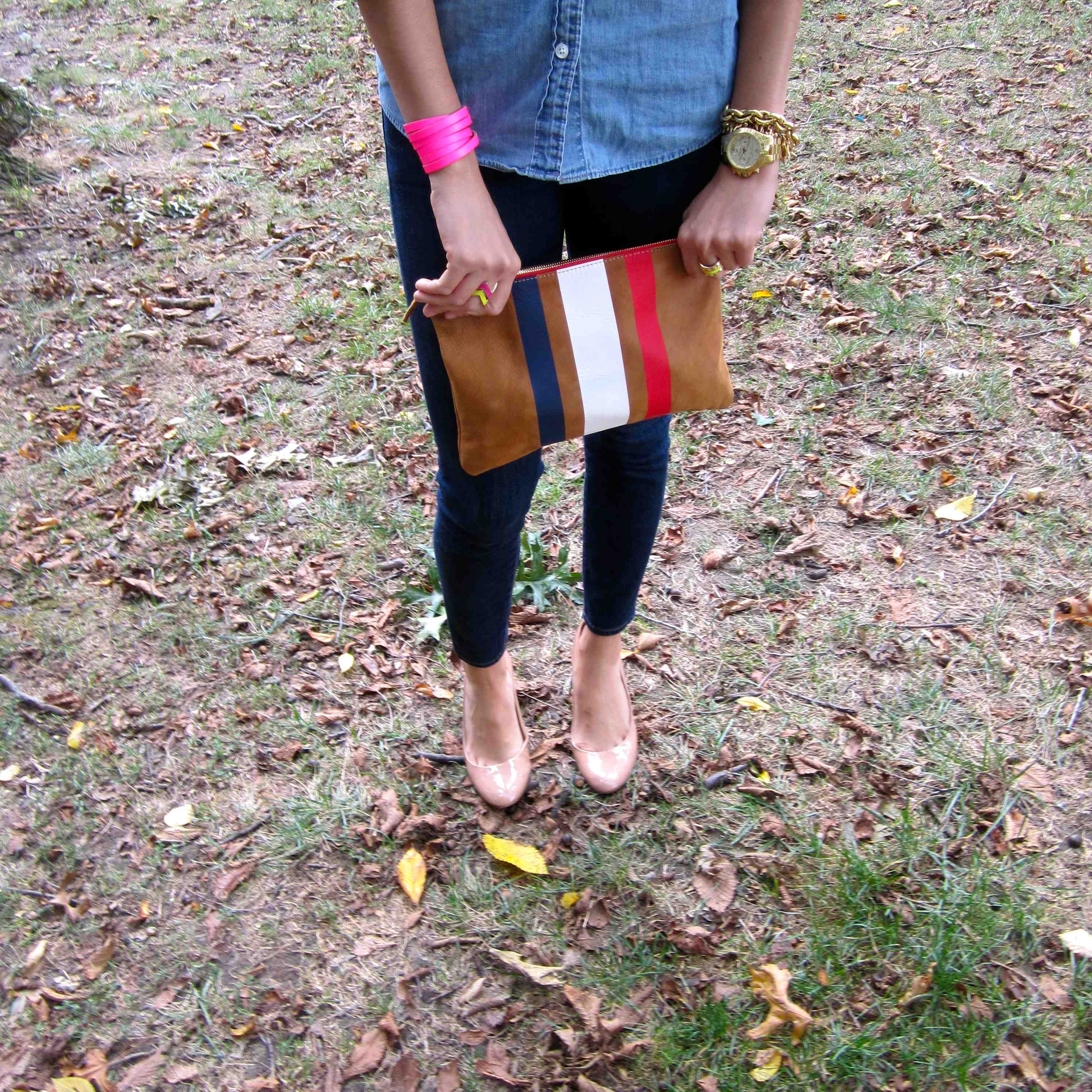 Jeans pueden ser muy versatiles, camisas chambray y jeans toothpick son clásicos esenciales que debes tener en tu armario. Un elemento indispensable de cualquier armario, el jean azul tiene todo que ver con la silueta y los detalles. Ya sea que prefieras los jeans a la cintura alta, pantalones recortados, o un clásico denim, viene en todos los modelos que desees por lo que es perfecto para cada figura.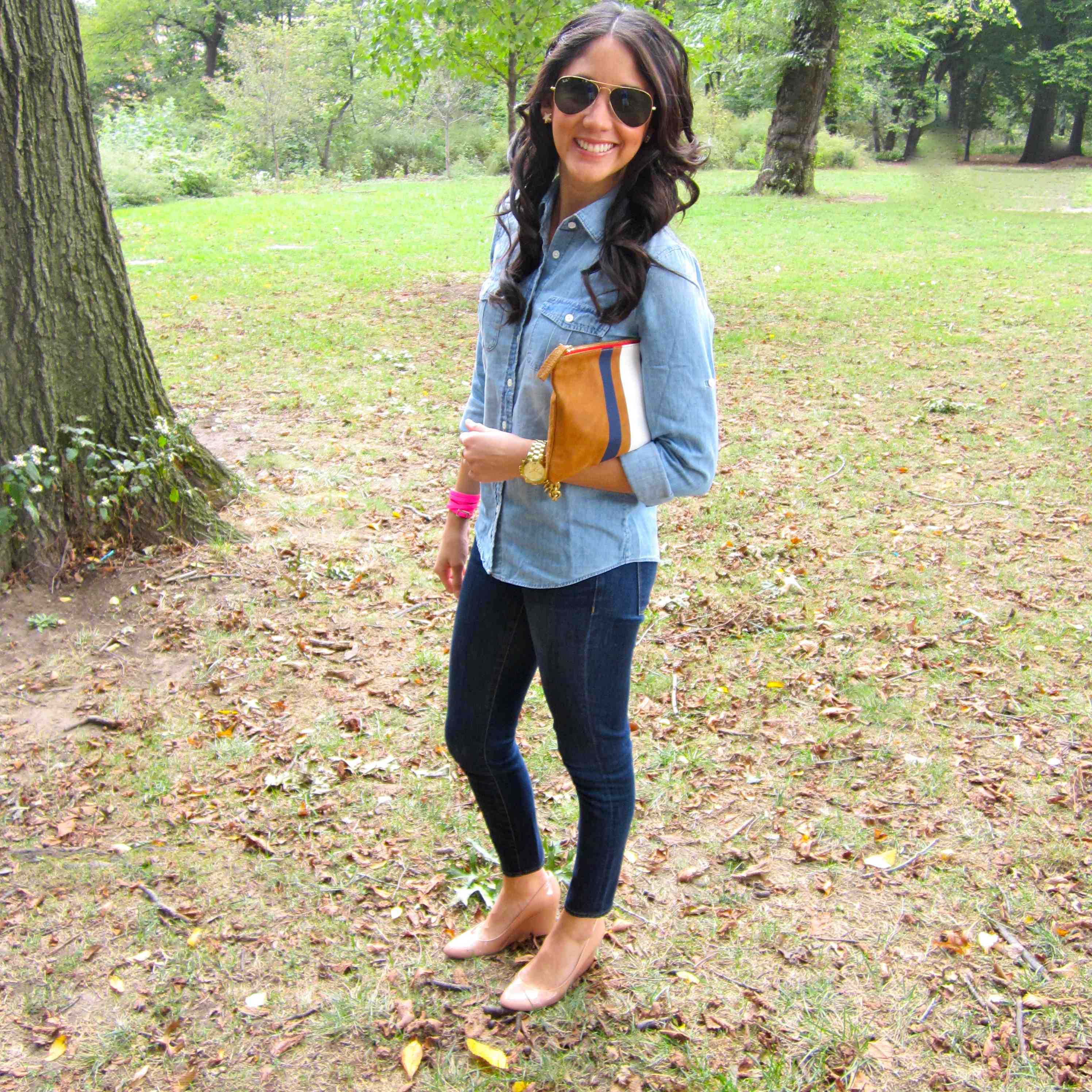 Puedes quedarte con los clásicos jeans ajustados de color azul oscuro o tratar de un denim estampado floral para una vuelta en jeans coloridos o camuflajes.
Camiseta portero chambray JCrew, jeans al tobillo JCrew, zapatos Martina JCrew, Clare Vivier cartera e tres rayas, reloj Michael Kors, brazalete de clúster Stella&Dot, pulsera enlace JCrew, Asos múltiple zig zag anillos, pendientes estrellas de mar Mint Julep, brazalete de H & M con cinturón , gafas de sol de aviador Rayban.