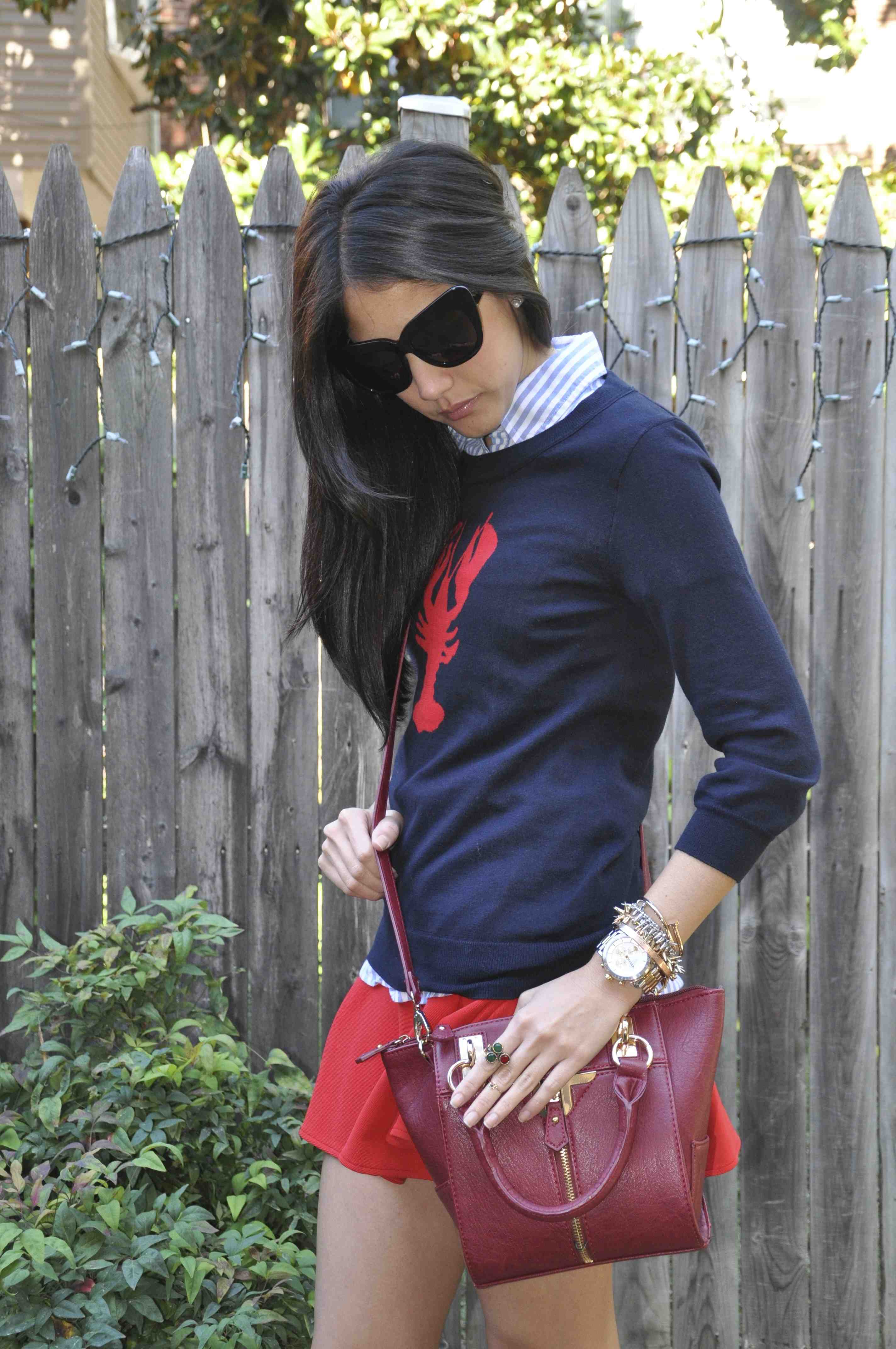 Lobster intarsia sweaters have been in my radar for a while. I love everything nautical. I fall for anything with a sail, sailboat, lobster, fish. Seriously anything nautical immediately catches my attention. I think I'm a good shopper. I love bargains and love finding good deals. After searching for this sweater in stores and online, I finally found this super cute sweater on ebay. You got to love a fabulous find! J.Crew stripe shirt, J.Crew lobster sweater (similar here), ASOS box pleat mini skater skirt, ZARA flats, Danielle Nicole Alexa winged mini satchel, House of Harlow 1960 Chelsea sunglasses, Coach watch via T.J.Maxx, Stella & Dot renegade cluster bracelets, Anarchy Street classic nail bangle, Ibiza Passion ring Brass with stones, Ibiza Passion gold mid-way pinky ring with lady bug.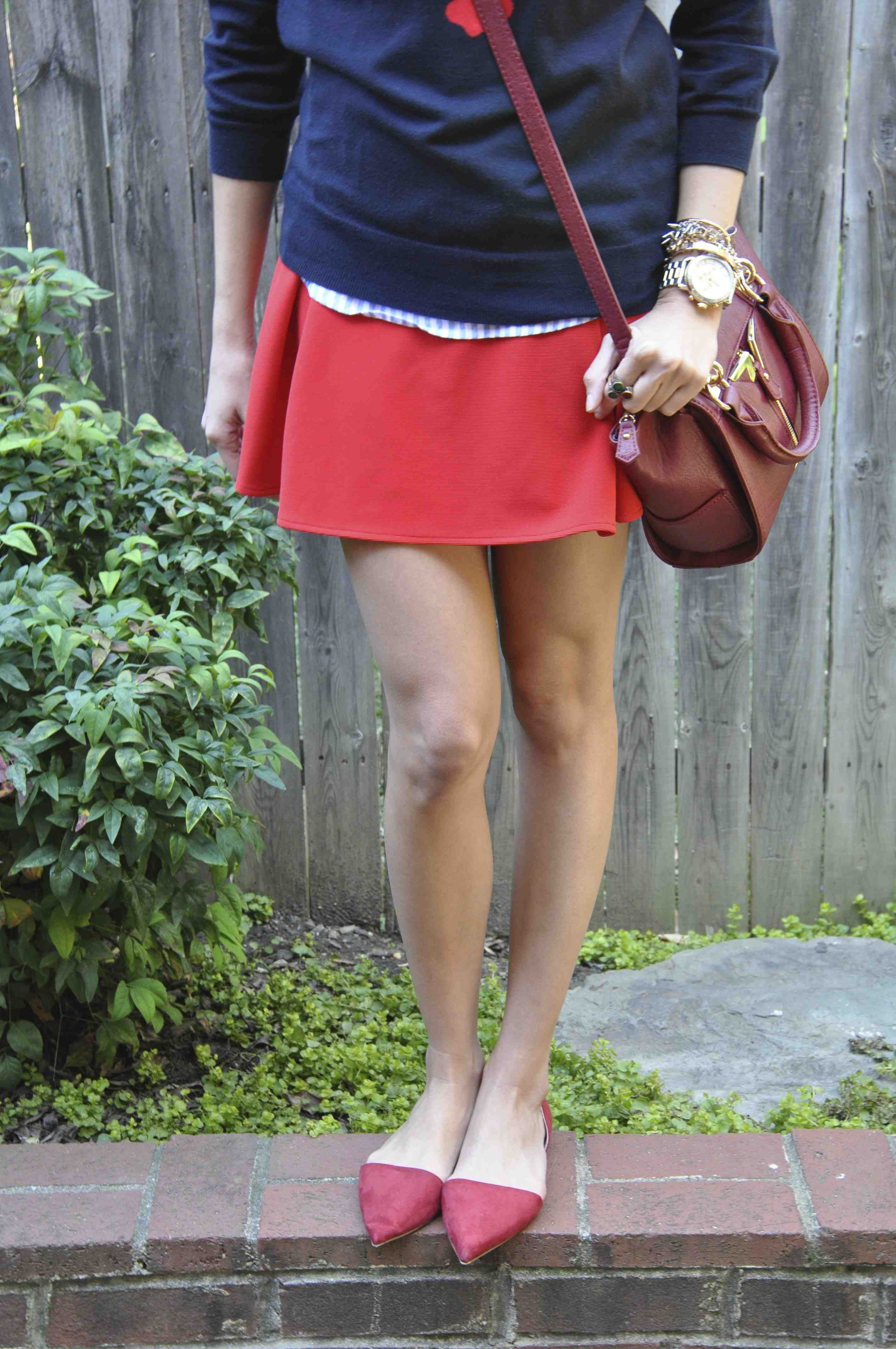 Hummer Intarsien Pullover haben in meinem Radar für eine Weile gewesen. Ich liebe alles nautische. Ich liebe alles mit einem Segel, Segelboot, Hummer, Fisch. Ernsthaft alles nautische sofort meine Aufmerksamkeit erregt. Ich glaube, ich bin ein guter Shopper. Ich liebe Schnäppchen und lieben die Suche nach guten Angebote. Nach der Suche nach diesem Pullover in Geschäften und online, fand ich schließlich diese super niedliche Strickjacke auf ebay. Du musst eine fabelhafte Liebe finden! J.Crew Hummer Pullover (hier), ASOS Rock, Danielle Nicole Alexa mini Tasche, House of Harlow 1960 Chelsea Sonnenbrille, T.J.Maxx, Stella & Dot abtrünnigen Cluster Armbänder, Anarchy Street klassische Nagel Armreif, Ibiza Passion ring, Ibiza Passion gold halbem Weg pinky Ring mit lady bug.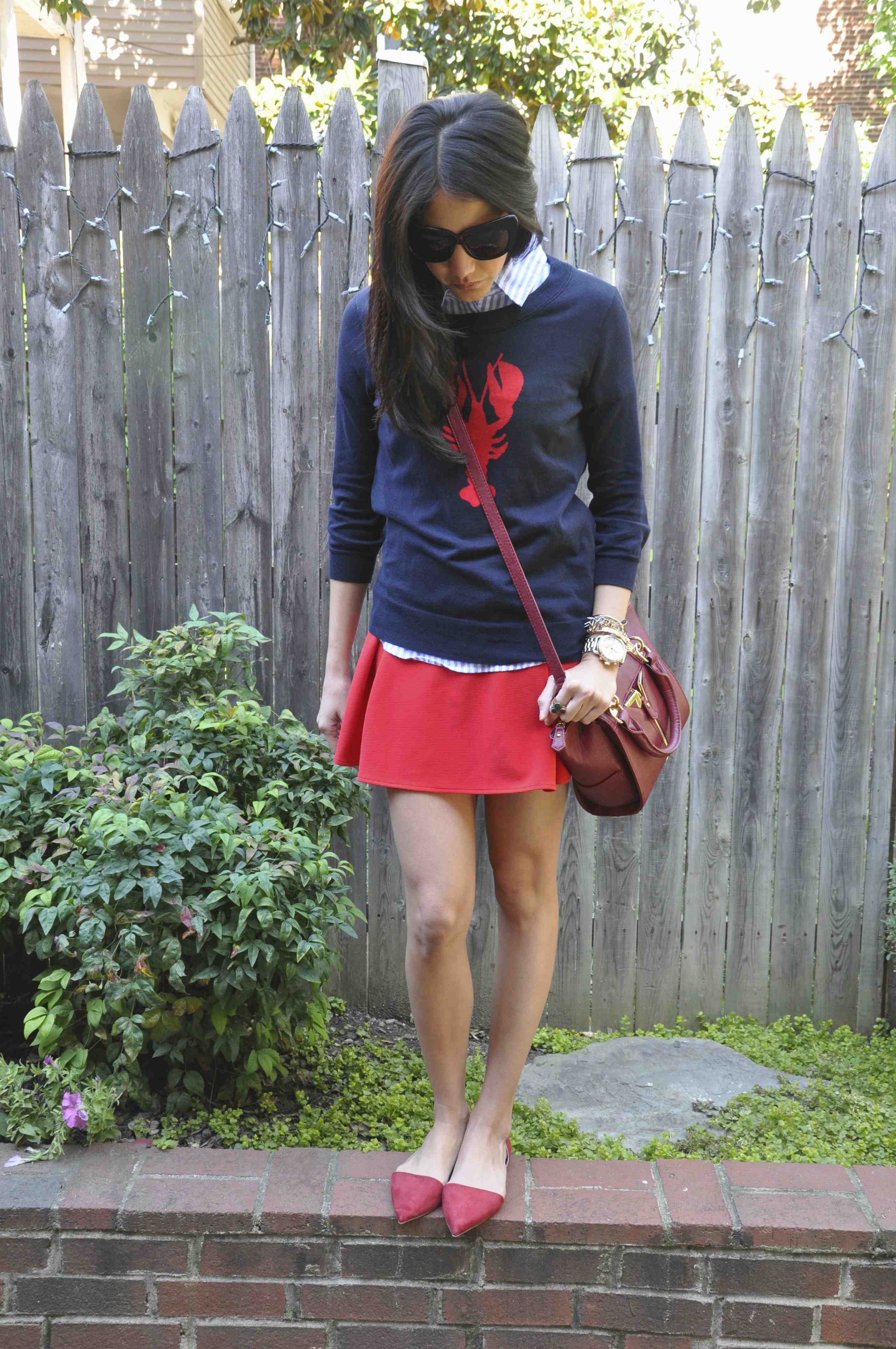 Suéteres intarsia de langosta han estado en mi radar durante un tiempo. Me encanta todo lo náutico. Me enamoro de cualquier cosa con una vela, velero, langosta, pescado. En serio todo lo náutico atrae inmediatamente mi atención. Creo que soy una buena compradora. Me encantan las gangas y me encanta encontrar buenas ofertas. Después de buscar este suéter en las tiendas y online por algún tiempo, finalmente encontré este suéter súper lindo en ebay. Tienes que amar una compra perfecta! Sweater de langosta (similar aquí), falda ASOS, camisa J.Crew, cartera Danielle Nicole Alexa  mini, gafas de sol House of Harlow 1960 Chelsea, reloj Coach través T.J.Maxx, Stella & Dot pulseras racimo renegado, brazalete clásico clavo Anarchy Street, anillo de piedras Ibiza Passion, anillo rosado con mariquita Ibiza Passion.