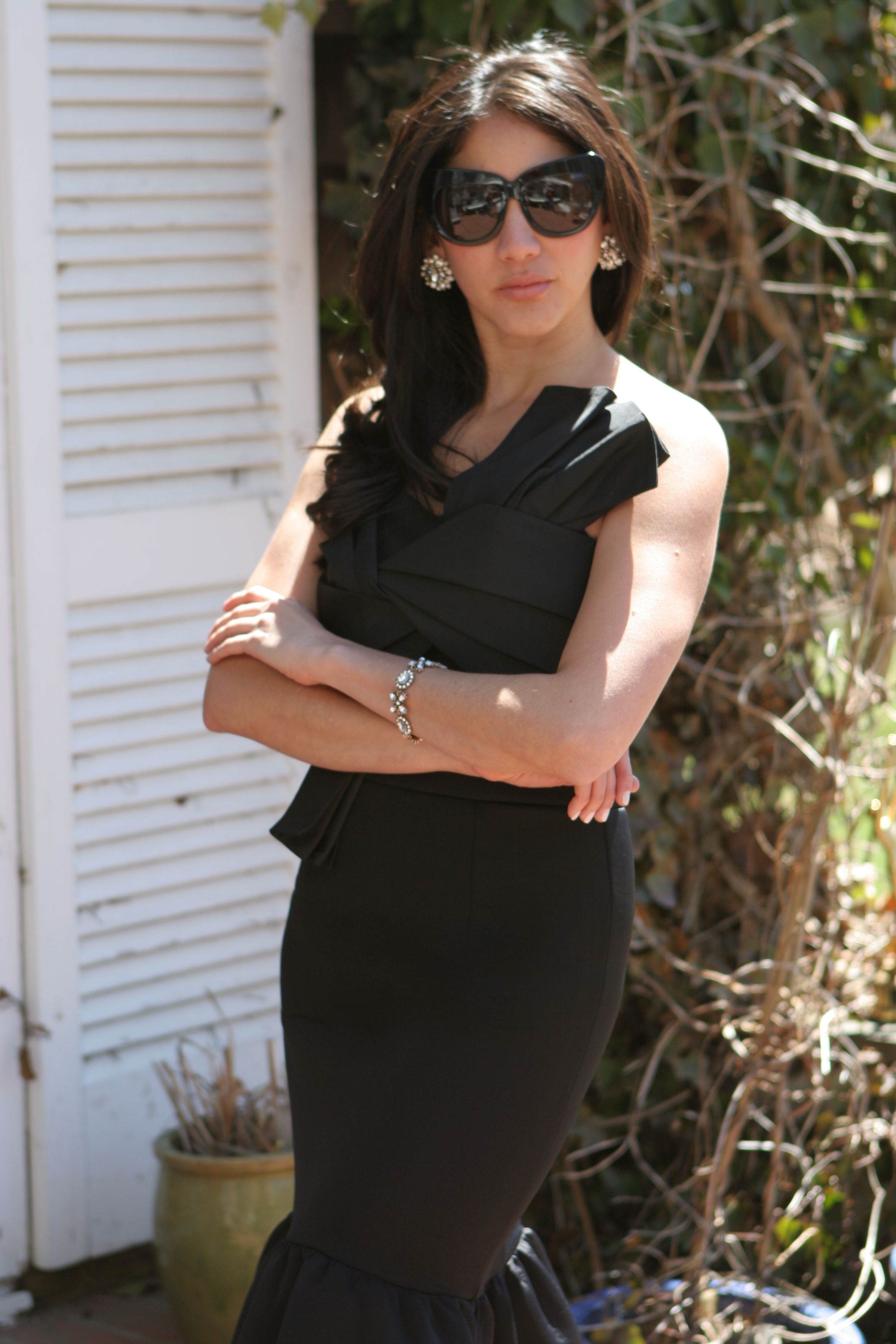 Planning another wedding guest outfit this summer? Don't want to buy yet another dress? I totally hear you. How about pairing an elegant skirt with a classic top such as this super cute bow crop top? I encourage you to give it a try and I'll promise you'll end up with a very elegant wedding guest look without spending any money. I've done several variations of this skirt and top and no one even notices there are two pieces. As long as one of the pieces is formal, the other one will easily compliment the other. I've worn this skirt with a more casual top and it still looks dressy. Outfit details: Cameo exclusive printed front knot crop top, Asos pencil skirt with peplum hem, Coach watch, Olive + Piper lacey crystal bracelet, House of Harlow 1960 Chelsea sunglasses.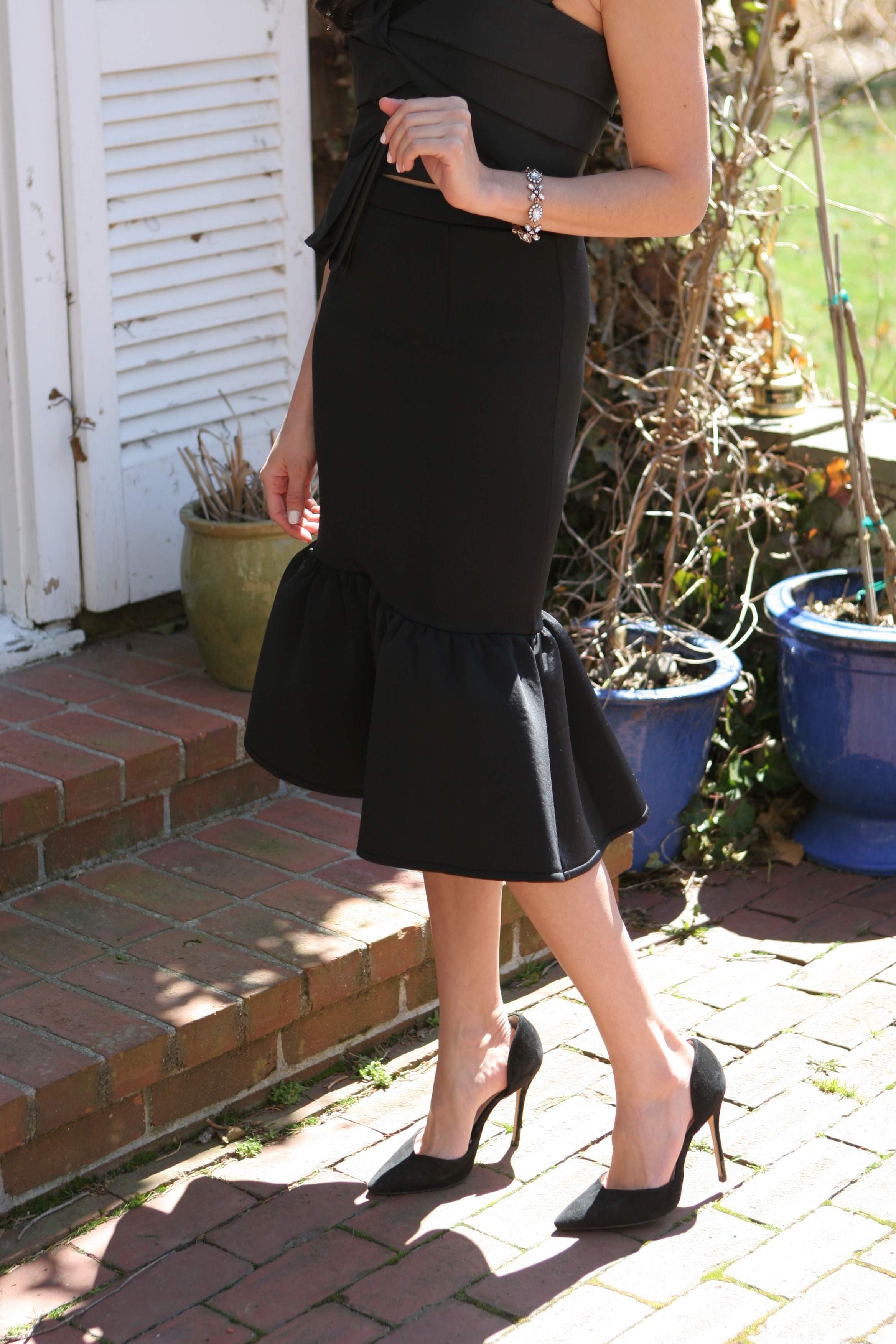 Planen eine weitere Hochzeitsgast-Outfit für diesen Sommer? Wollen sie nicht noch ein anderes Kleid zu kaufen? Ich bin völlig hören. Wie wäre Paarung eine elegante Rock mit einem klassischen Top wie diesem super netten Bogen kurz top? Ich ermutige Sie, es zu versuchen und ich werde versprechen, Sie werden am Ende mit einem sehr eleganten Hochzeitsgast-Look, ohne dafür Geld. Ich habe mehrere Varianten dieser Rock und Top, und niemand bemerkt sogar getan gibt es zwei Stücke. Solange eines der Stücke ist formal, wird der andere leicht Kompliment an die andere. Ich habe diesen Rock mit einem mehr casual oben getragen und es sieht immer noch elegant. Outfit Details: Cameo crop Top, Asos Rock, Coach Uhr, Olive + Piper lacey crystal Armband, House of Harlow 1960 Chelsea Sonnenbrille.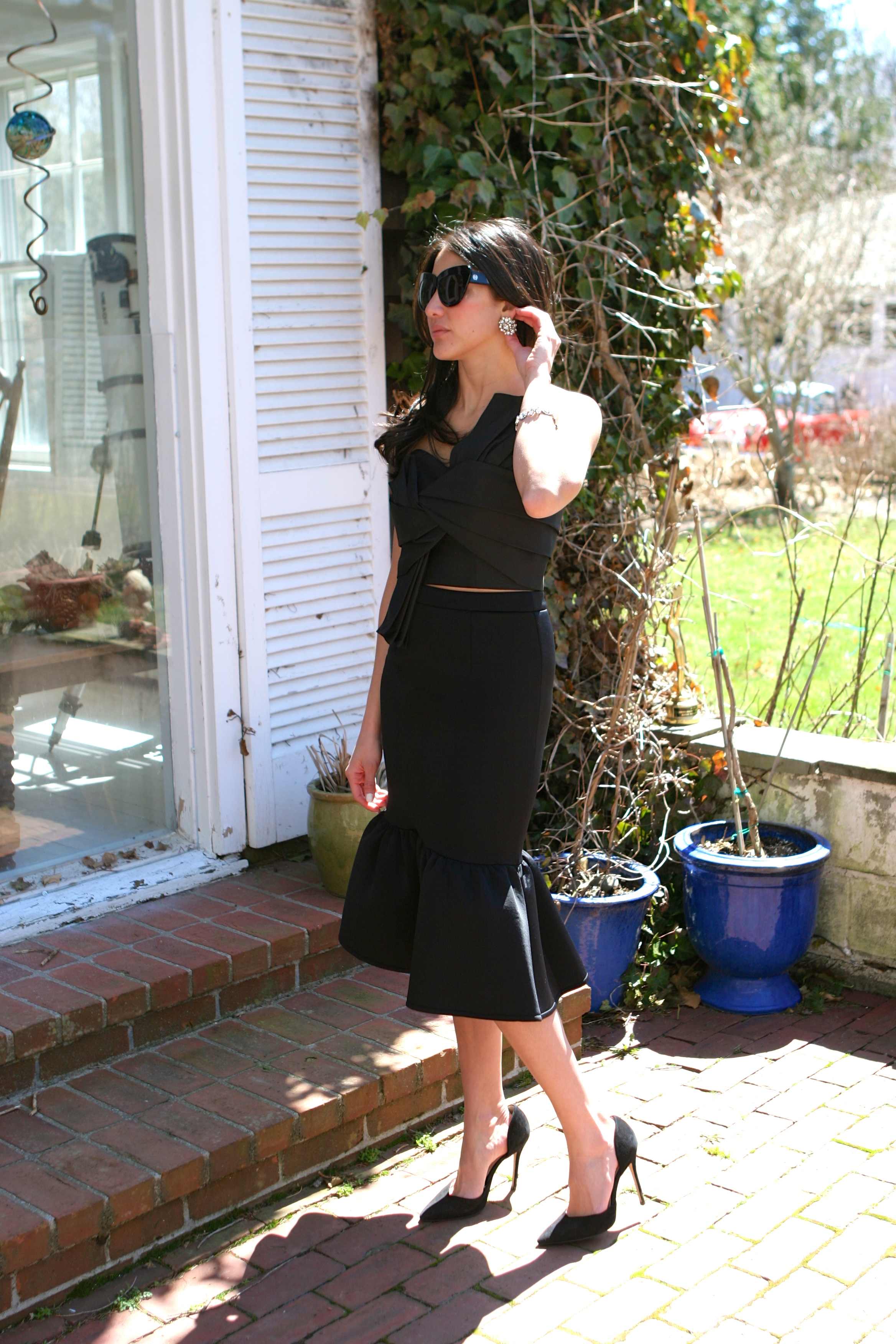 Estás planeando otro conjunto para ser un invitado en un matrimonio este verano? No quieres pagar por otro vestido más? Te entiendo perfectamente. Wue te parece si combinas una falda elegante con un top clásico como por ejemplo este top crop súper lindo? Te animo a probar esta opción y te prometo que terminaras con look elegante para tu conjunto de invitado sin gastar dinero. Mientras una de las piezas de tu conjunto sea formal, la otra complementara el conjunto fácilmente. He usado esta falda con otros tops más casuales y el conjunto todavía se ve elegante. Detalles de mi outfit: Cameo crop top, falda Asos, reloj Coach, pulsera Olive + Piper lacey crystal, gafas House of Harlow 1960 Chelsea.