Two weeks ago I was in Squaw Valley, CA for a wedding.. what a great location to get married.. the mountains, the lake, everything was just perfect. While at Lake Tahoe, I snapped a few pictures in between wedding events. I had to capture that view and show you this layer on layer outfit. It gets chilly in the mornings and when the sun goes down so if you're planning a trip out west make sure you bring your layers with you. I hope everyone is starting the week in style, XO.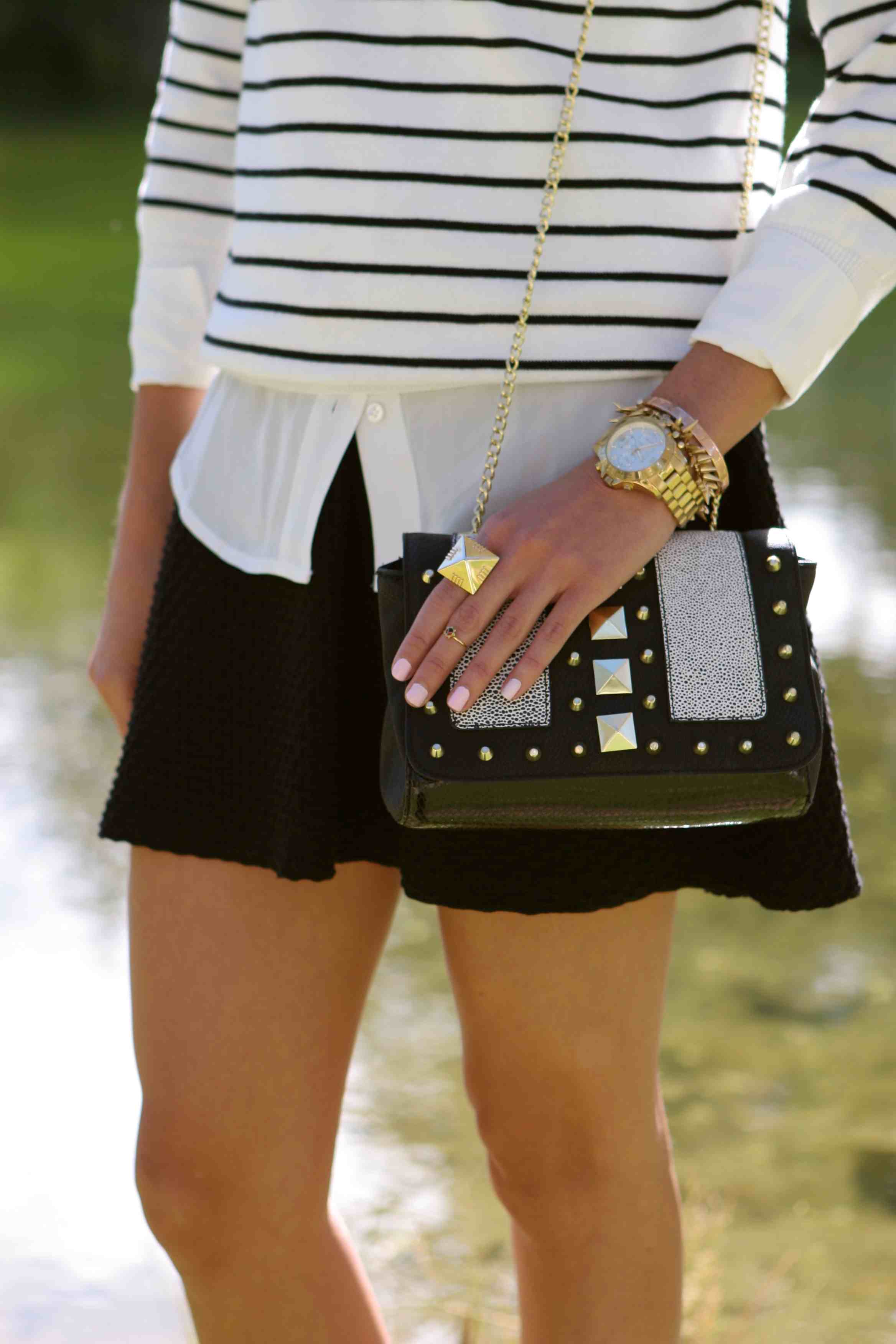 ASOS Bonjour sweater, J.Crew blithe blouse in silk (now on sale for $49.99), ZARA high heel pointed heel shoes, H&M skater dress and bag, House of Harlow 1960 Chelsea sunglasses, Michael Kors watch, Stella & Dot renegade cluster bracelet, Sophie Blake trinity pyramid ring, Ibiza Passion gold mid-way pinky ring with lady bug.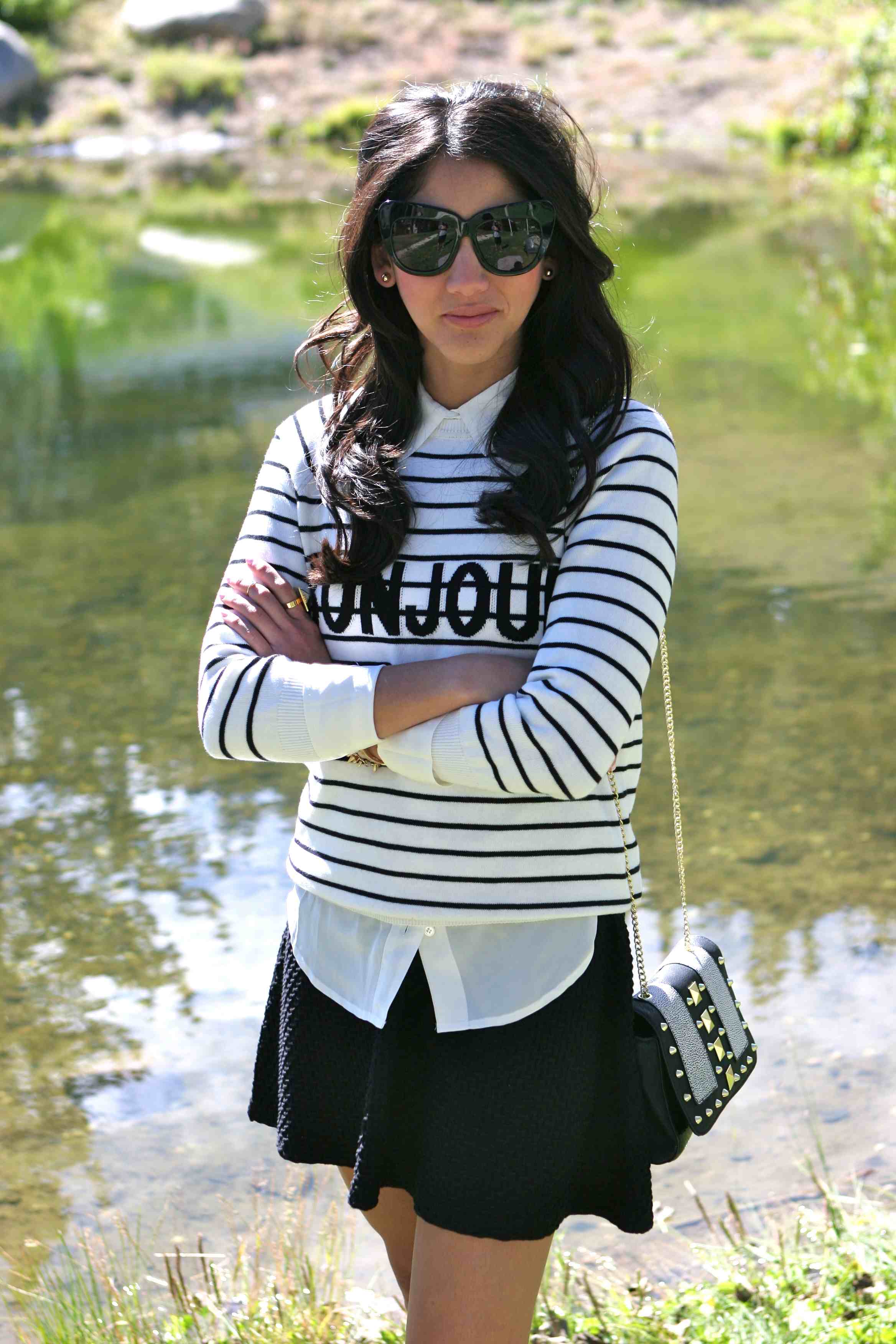 Vor zwei Wochen war ich in Squaw Valley, Kalifornien für eine Hochzeit .. es war ein schönes Ort, um zu heiraten .. die Berge, der See, alles war einfach perfekt. Während ich am Lake Tahoe war, schnappte ich ein paar Bilder in zwischen Hochzeit Veranstaltungen. Ich hatte diese Ansicht zu erfassen und zeigen Sie diese Schicht auf Schicht Outfit. Es wird in den Morgen kühl und wenn die Sonne untergeht, so, wenn Sie planen eine Reise in den Westen bringen Sie Ihre Schichten mit Ihnen. Ich hoffe, jeder beginnt die Woche in der Art, XO.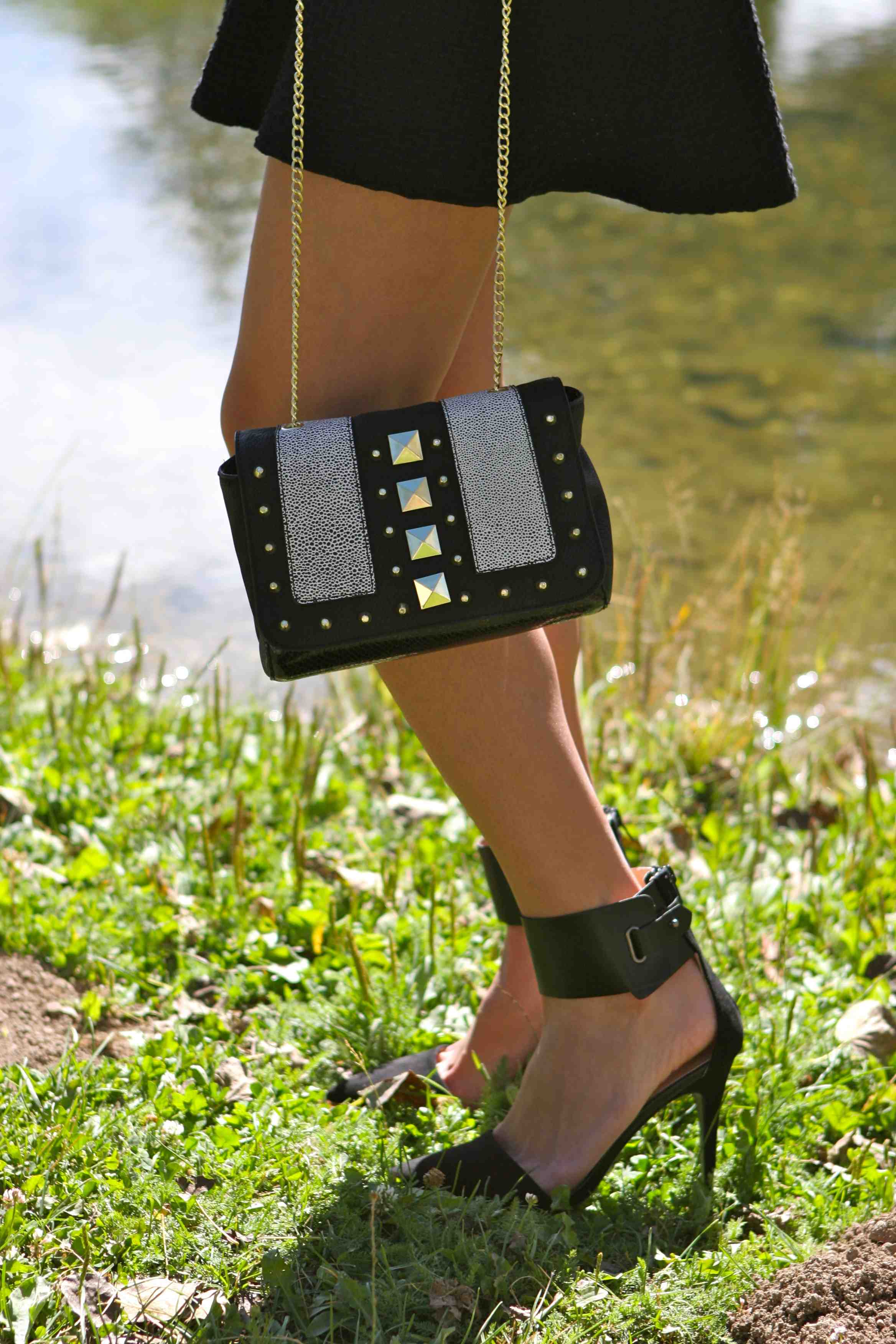 ASOS Bonjour sweater, J.Crew blithe Hemd, ZARA Schuhe, H&M Kleid und Tasche, House of Harlow 1960 Chelsea Sonnenbrille, Michael Kors Uhr, Stella & Dot Armbänder, Sophie Blake Ringe, Ibiza Passion Ring.
Hace dos semanas estuve en Squaw Valley, CA por una boda .. es un lugar super lindo para casarse .. las montañas, el lago, todo fue perfecto. Mientras estuve en Lake Tahoe, tomé la oportunidad de tomar un par de fotos entre eventos. Tenía que capturar esta vista y compartir este outfit de capas sobre capas. Hace frío en las mañanas y cuando cae el sol, así que si ustedes están planeando un viaje al oeste asegúrense de llevar sus capas. Espero que todo el mundo está comenzando la semana con estilo, XO.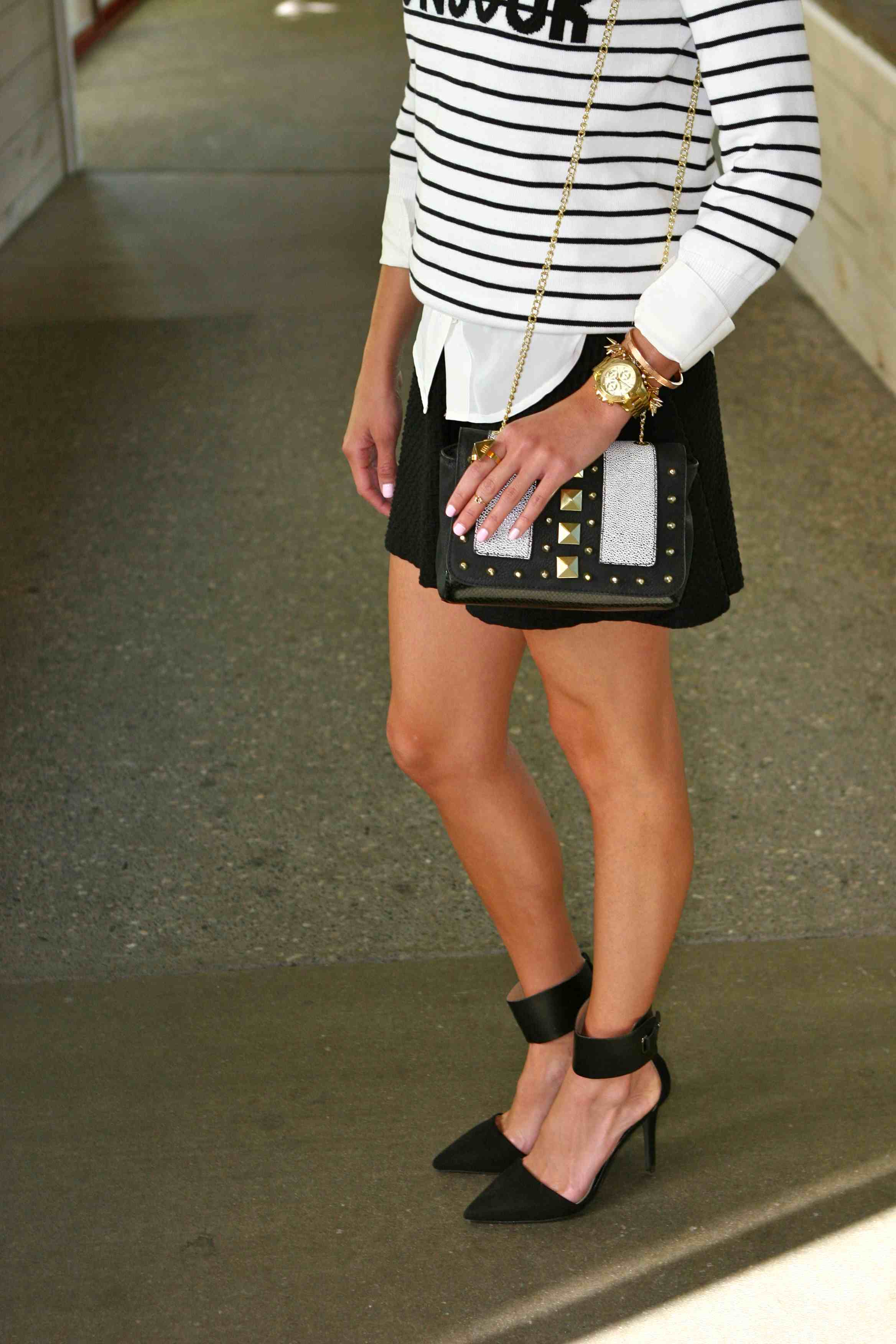 ASOS Bonjour sweater, blusa de seda J.Crew blithe blouse, Zapatos ZARA, vestido y cartera H&M, gafas House of Harlow 1960 Chelsea, reloj Michael Kors, pulseras Stella & Dot, anillos Sophie Blake, anillo Ibiza Passion, anillo Ibiza Passion.