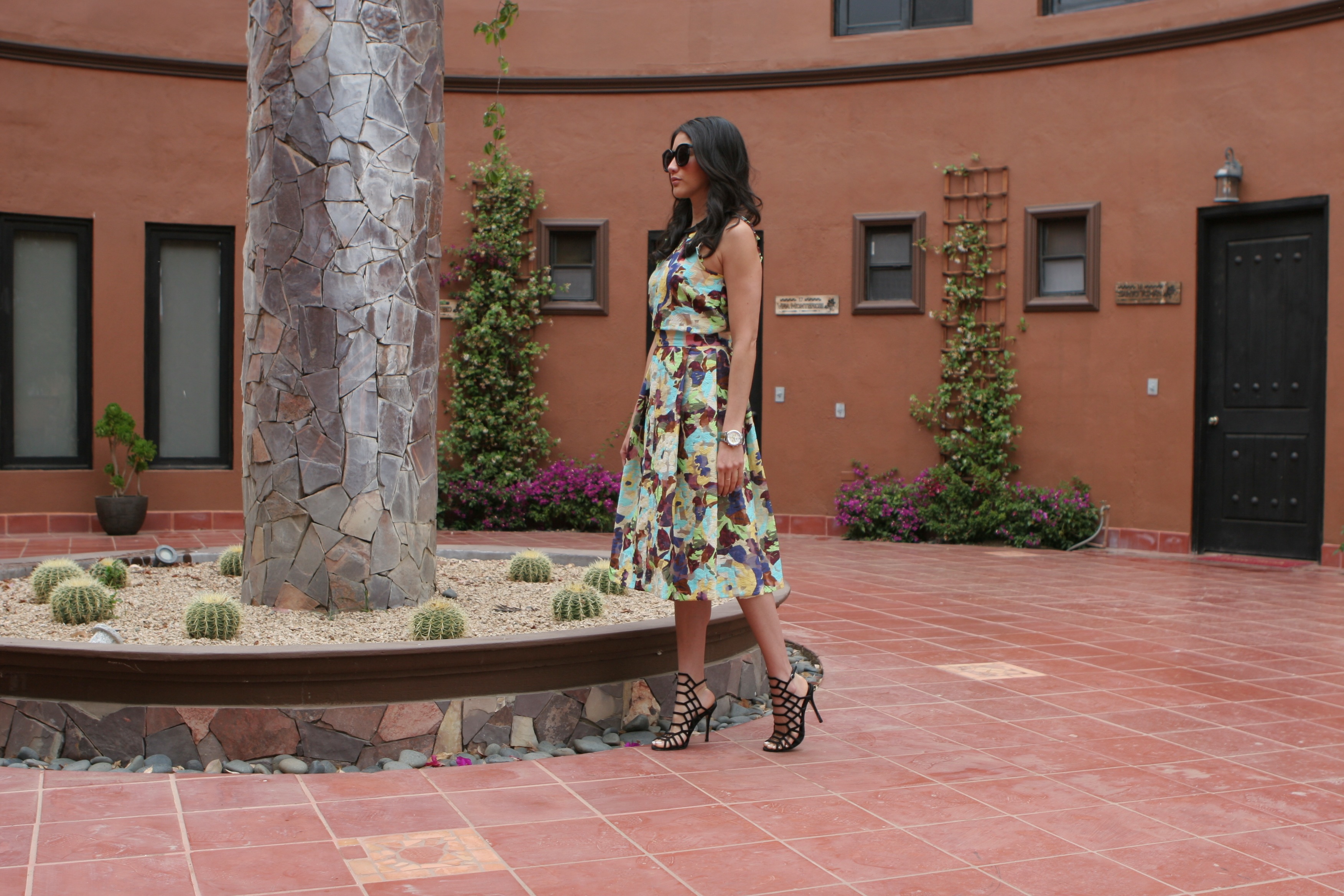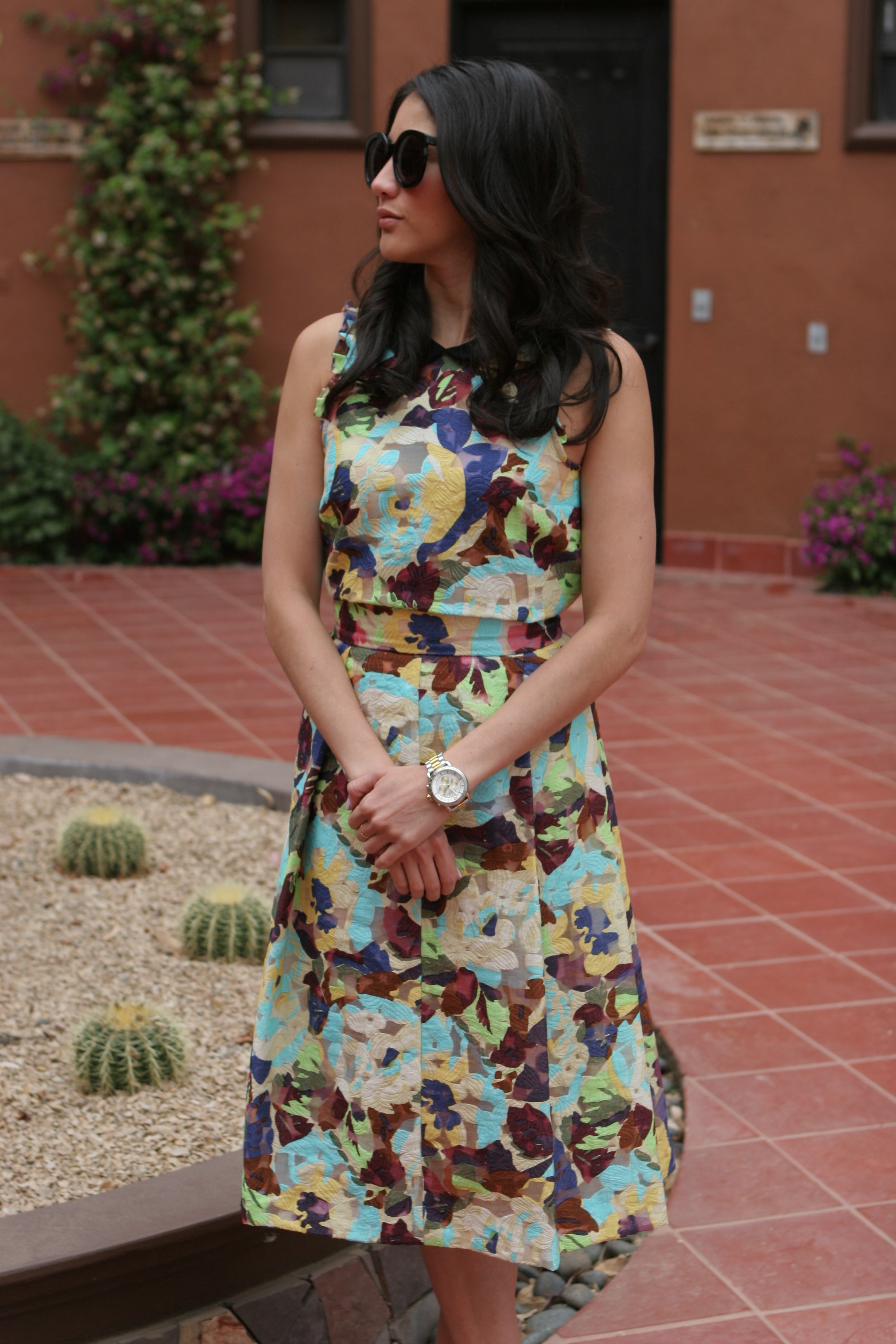 Top: Zara printed top | Skirt: Zara embroidered skirt | Shoes: Steve Madden slither sandals (also love the Schutz Juliana sandals) | Sunglasses: Karen Walker Super Duper Strength sunglasses via Shopbop | Watch: Coach | Bracelets: Stella & Dot renegade cluster bracelet | Lipstick: MAC 'Huggable' lipcolour | Make-up: Chanel Joues contraste powder blush, Bare Minerals foundation kit.
As I planned my outfits for our little impromptu trip to Ensenada, Mexico I wanted to bring something bright and colorful… With that in mind I went on a search for a petite outfit that I could wear all summer long. This Zara combo is great for petite girls. The midi skirt is fitted and accentuates your waist nicely while having a structured skirt to give room for curves or in my case to give room to highlight my non-existent hips. Zara XS sizes work very well on petite girls, they're not too long and they work great for petite girls whether you are tall or short. I'm petite but considered tall sometimes and it gets really hard to shop as I often fit great on the torso but the sleeves are too short or the length is great but the clothes are a bit loose. If you're looking for petite midi skirts, I encourage you to try this one. I hope everyone had a good holiday weekend and are ready to go on to the next one.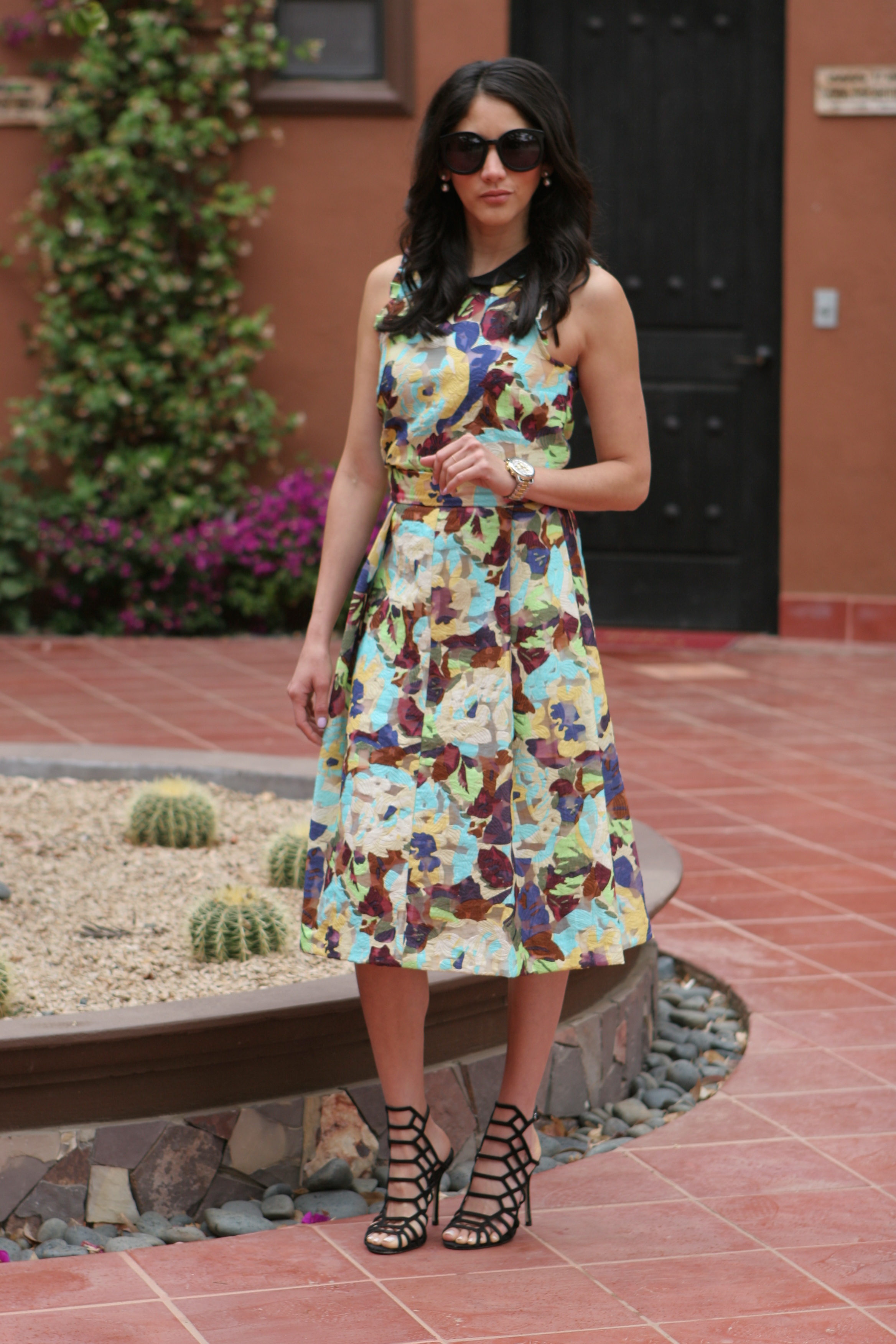 Als ich meine Outfits für unsere kleine improvisierte Reise nach Ensenada, Mexico geplant, wollte ich etwas hell und bunt zu bringen, die mit im Auge ich für eine zierliche Outfit auf die Suche ging, dass ich den ganzen Sommer lang tragen konnte. Diese Zara Combo ist für zierliche Mädchen. Der Midi-Rock ist tailliert und akzentuiert Ihre Taille schön, während eine strukturierte Rock mit zu geben, Raum für Kurven oder in meinem Fall Raum zu geben meine nicht vorhandene Hüften zu markieren. Zara XS Größen arbeiten sehr gut auf zierliche Mädchen, sind sie nicht zu lang und sie arbeiten sehr für zierliche Frauen, ob du groß oder klein bist. Ich bin petite aber groß manchmal betrachtet, und es wird wirklich hart zu kaufen, wie ich auf dem Rumpf oft groß passen, aber die Ärmel sind zu kurz oder die Länge ist groß, aber die Kleider sind ein bisschen locker. Wenn Sie sich für zierliche Midiröcke suchen, ermutige ich Sie, dieses zu versuchen. Ich hoffe, dass jeder einen guten Urlaub Wochenende hatten und bereit sind, zum nächsten zu gehen.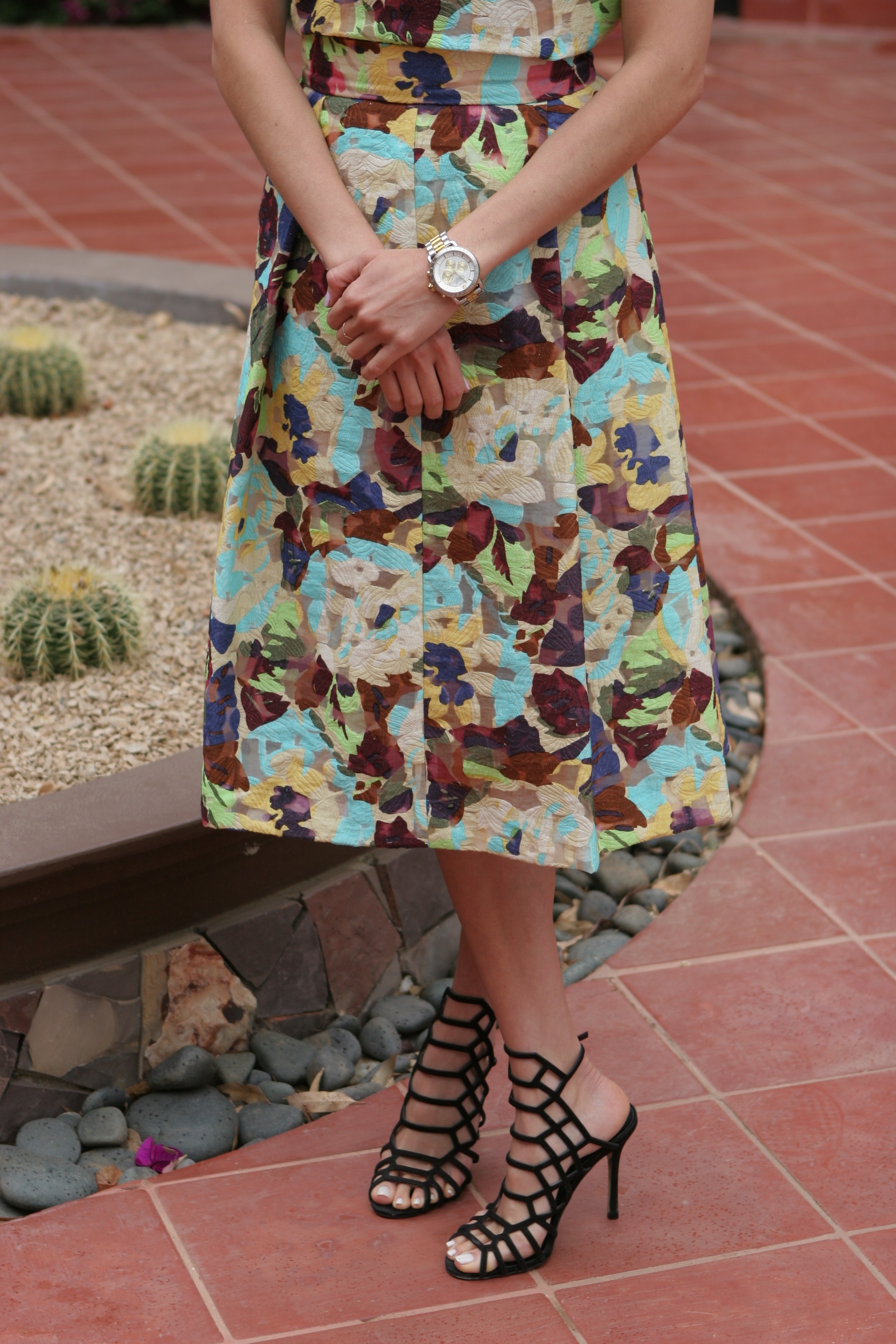 Mientras planeaba mis outfits para nuestro pequeño viaje improvisado a Ensenada, México, tenía en mente llevar un outfit de colores vivos … Con esto en mente me fui en una búsqueda de un outfit para chicas petite que me pueda poner todo el verano. Este combo Zara es perfecto para las chicas petite. La falda midi es armada y acentúa la cintura muy bien, mientras que tiene una falda estructurada para dar lugar a las curvas de la cadera o en mi caso para dar espacio a las caderas que no tengo. Los tamaños XS de Zara funcionan muy bien en para las chicas petite, no son demasiado largos y funcionan muy bien para las chicas petite si eres alta o chiquita. Yo soy petite pero a veces soy considerada en la categoría alta y a veces es difícil comprar ya que a menudo mi torso queda bien en las tallas petite en general pero las mangas son demasiado cortas o si el largo está bien, la ropa no es armada. Si estás buscando faldas midi petite, te recomiendo que te pruebes este estilo. Espero que todos hayan tenido un buen fin de semana y que estén listos para disfrutar el siguiente.