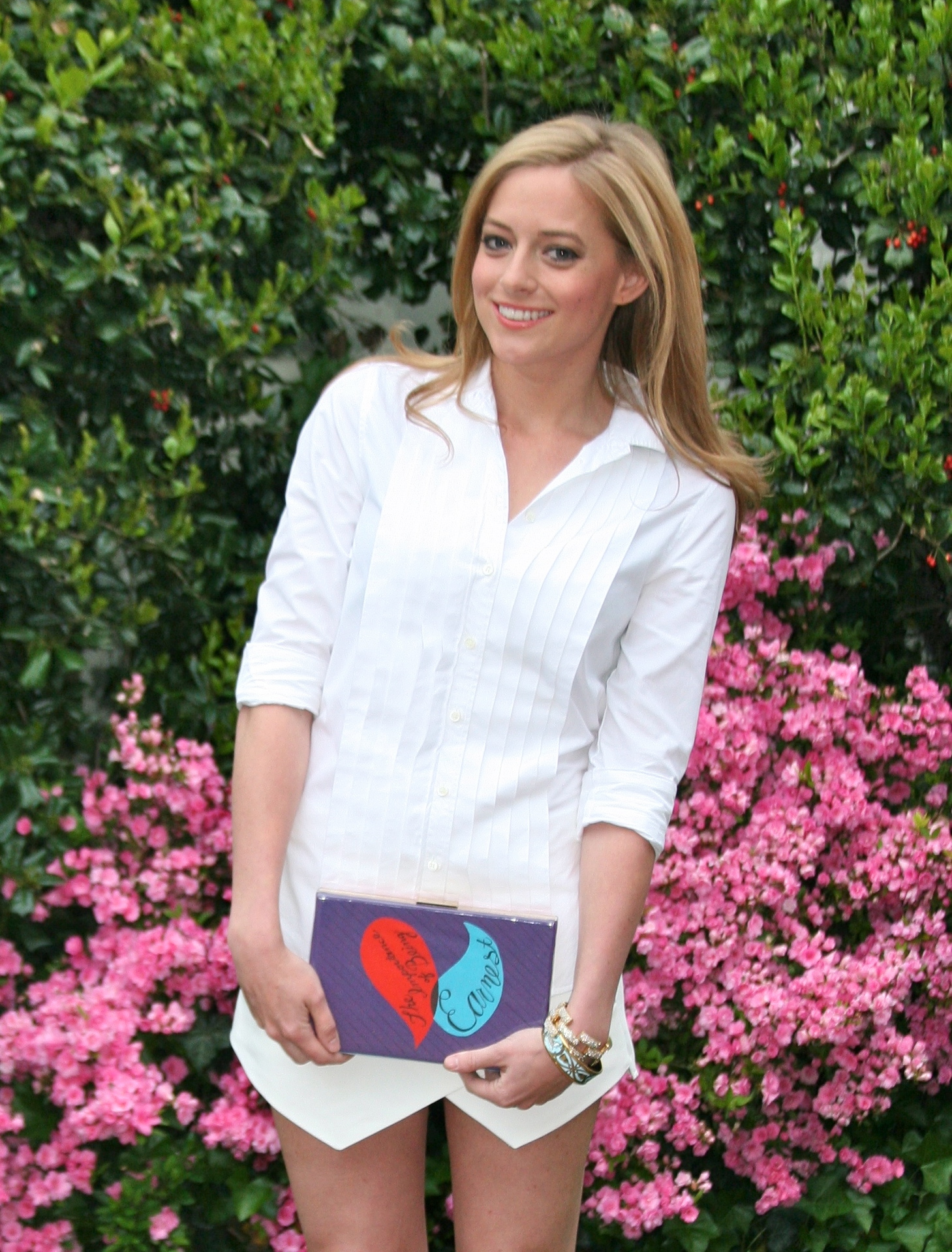 I met Becca last year in Georgetown when we were out writing our fashion pieces, independently, for Georgetown Fashion Night Out. Today, Becca is taking over Maria On Point and sharing a little bit about her story covering fashion events and being a former 'picker' for Guest of a Guest DC. The floor is all yours Becca! | Ich traf Becca im vergangenen Jahr in Georgetown wenn wir draußen waren schriftlich unseren Mode-Stücke, unabhängig, für Georgetown Fashion Night Out. Heute wird Becca über Maria On Point und teilen ein wenig über ihre Geschichte abdeckt Mode-Events und ist ein ehemaliger "Picker" für Gäste des Gastes DC. Der Boden ist alles deins Becca! | Conocí a Becca el año pasado en Georgetown cuando estábamos trabajando en nuestros artículos para Georgetown Fashion Night Out, independientemente. Hoy, Becca se va a apoderar de Maria On Point para compartir un poco de su historia cubriendo eventos de moda y siendo la 'picker' para Guest of a Guest DC. La pasarela es toda tuya Becca! | BECCA'S PICKS: I suggested the best pick's list to Guest of a Guest DC in 2012 because I am into anything by Derek Blasberg. He has a fun top 10 looks for Harper's Bazaar. Now I am just focusing on being an aesthete, wit, just a person with an opinion. | BECCA'S TIPPS: Ich schlug vor, die beste Wahl auf der Liste zu Gast eines Gastes im Jahr 2012, weil ich in nichts von Derek Blasberg bin. Er hat einen Spaß-Top-10-Looks für Harper`s Bazaar. Jetzt bin ich nur mit Schwerpunkt darauf, ein Ästhet, Witz, nur eine Person mit einer Meinung. | BECCA'S PICKS: Sugerí lo mejor de la lista de 'picks' a Guest of a Guest DC en el 2012 porque me gusta todo lo referente a Derek Blasberg. El tiene una lista de los top 10 looks en Harper's Bazzar. Ahora me estoy enfocando en ser una estética y una persona con un opinión.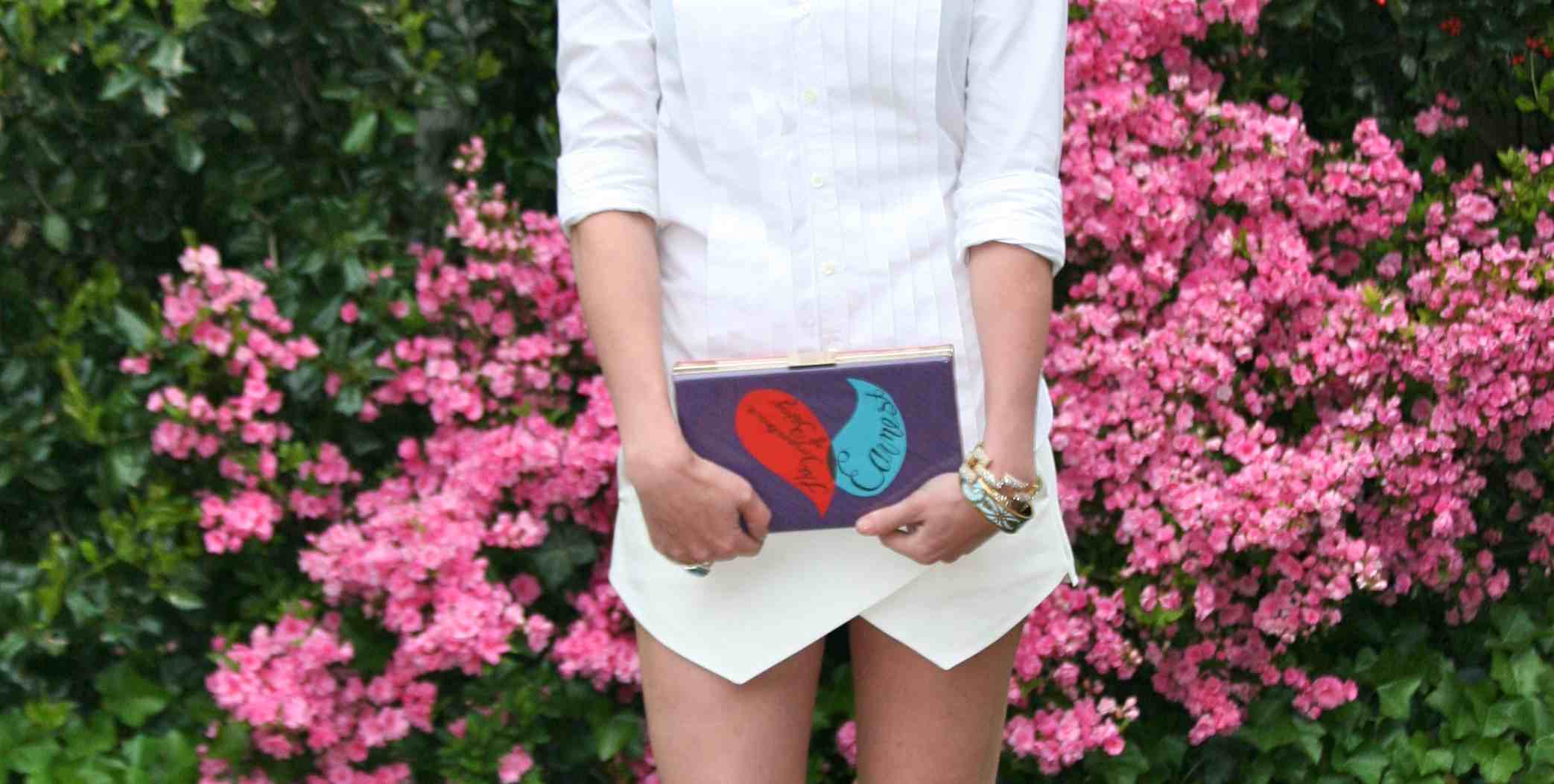 HER STYLE: I'm inherently casual; stick to basics so I can dress up or down and add little eclectic touches. I like to have one messed-up item; belt that doesn't match, absurd sunglasses or something that is traditionally avoided, so I don't feel too put together. | IHR STIL: Ich bin von Natur aus lässig; kleben zu den Wurzeln, so dass ich kleiden kann nach oben oder unten und fügen wenig individuelle Züge. Ich mag zu einem verkorksten Einzelteil haben, Gürtel, die nicht übereinstimmen, absurd Sonnenbrille oder etwas, das traditionell vermieden wird, so dass ich nicht das Gefühl, zu zusammen. | SU ESTILO: Soy casual, me gusta lo básico, lo cual uso como base y añado toches eclécticos. Me gusta levar por lo menos una pieza desarreglada, un cinturón que no combina, gafas absurdas, o algo que es tradicionalmente prohibido para no sentirme muy arreglada. | FASHION PHILOSOPHY: Maximized minimalism/exaggerated simplicity. I love white Oxford shirts or same color outfits; all white everything is perfect for summer. I like basic items done well. I stay away from "cheap tricks", or items worn for the sole purpose of getting attention. | FASHION PHILOSOPHIE: Maximale Minimalismus / übertriebene Einfachheit. Ich liebe weiße Oxford Shirts oder gleiche Farbe Outfits, alle weiß alles ist perfekt für den Sommer. Ich mag grundlegende Dinge gut gemacht. Ich bleibe weg von "billige Tricks", oder Gegenstände für den alleinigen Zweck der immer die Aufmerksamkeit getragen. Einflüsse: Meine Stimmung, mein Publikum und meine Schwester. | FILOSOFÍA DE FASHION: Minimalista maximisada/simplicidad exagerada. Me encantan las camisas blancas Oxford, conjuntos del mismo color, el blanco es el color del verano. Me gusta usar los colores básicos bien. Me mantengo alejada de los 'trucos baratos' o piezas con el único propósito de llamar la atención. | INFLUENCES: My mood, my audience and my sister. | INFLUENCIAS: My estado de ánimo, my audiencia y mi hermana. | EXPERIENCE: When I did the "Pick's" I would always choose people who just did their thing. Style is so personal. You can tell when someone is uncomfortable or just dressing to please people. One of my favorite Pick's ever was from Fashion for Paws in 2012. This lady wore a bell bottomed, gypsy-sleeved, black jumpsuit with an Afro. She was cool, had an awesome attitude and had fun. She was authentic. That's what is important. ERFAHRUNG: Als ich den "Pick" Ich würde immer wählen Menschen, die gerade taten ihr Ding. Style ist so persönlich. Sie können sagen, wenn jemand unbequem ist oder einfach nur putzt, um Menschen zu gefallen. Einer meiner Lieblings-Pick jemals war von Fashion for Paws im Jahr 2012. Diese Dame trug eine Glocke Boden, Zigeuner-Ärmeln, schwarzen Overall mit einem Afro. Sie war cool, hatten eine tolle Einstellung und hatten viel Spaß. Sie war authentisch. Das ist, was wichtig ist. | EXPERIENCIA: Cuando hice los 'picks' siempre escogía a personas que hacían su propia cosa. Estilo es muy personal. Te das cuenta cuando alguien se está vistiendo incómodo o solo para complacer a alguien. Uno de mis 'picks' preferidos fue del evento Fashion for Paws en 2012. Una chica tenía un bell bottomed, gypsy-sleeved, black jumpsuit con un Afro. Se la veía tan cool, tenía una actitud increíble y se estaba diviertiendo. Era auténtica, lo que es importante.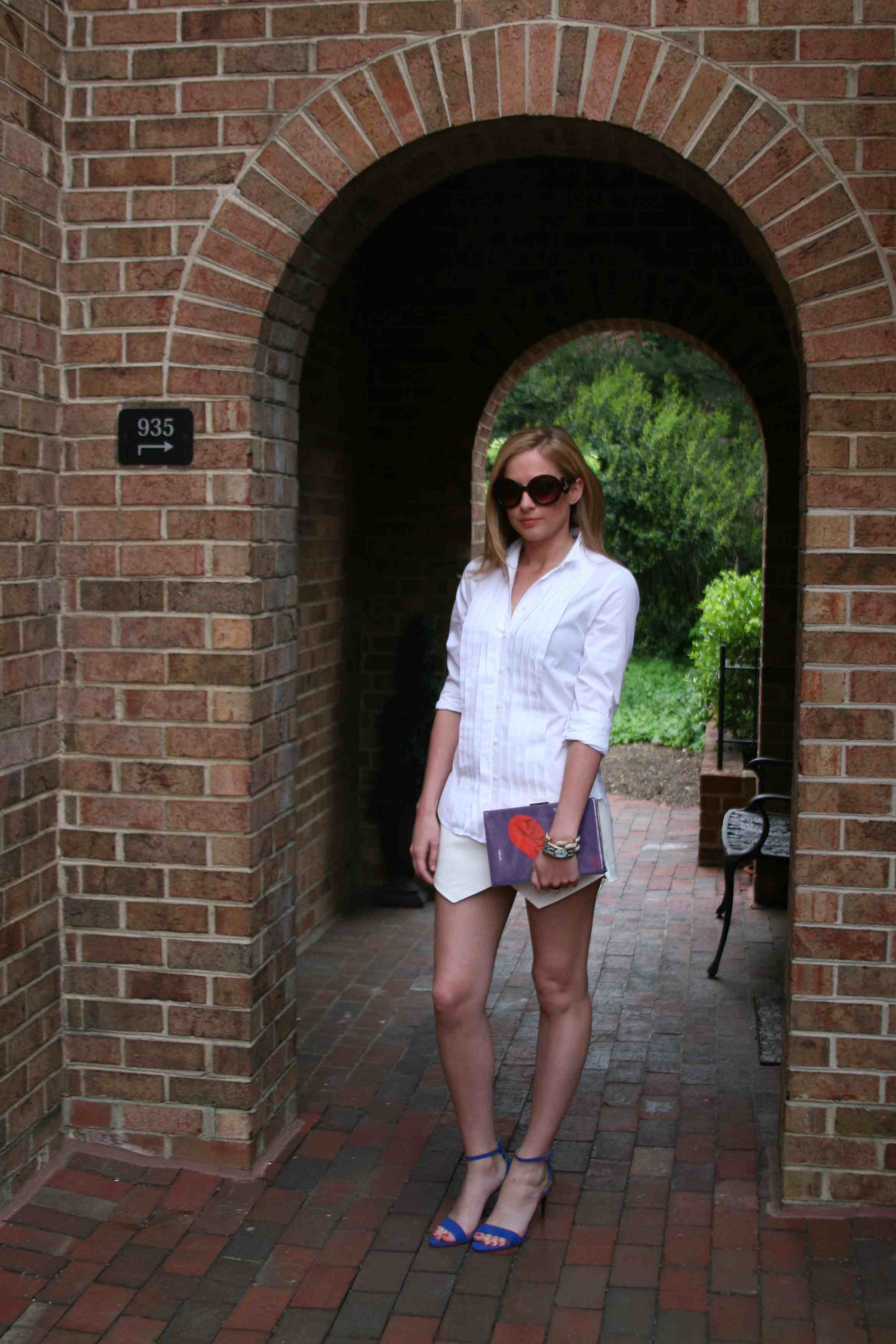 FASHION TIPS: In fashion, as in life, know when to let go. You can't be everything, not every style is meant for you, and not every trend is your friend. Learn what works for you and stick to it and make it yours. Don't wear something because you think you should because it's cool at the moment. Take time to curate your look. | FASHION-TIPPS: In der Mode, wie im Leben, wissen, wann man loslassen. Man kann nicht alles sein, ist nicht jede Art für Sie gemeint, und nicht jeder Trend ist dein Freund. Erfahren Sie, was für Sie arbeitet und dabei zu bleiben und machen es Ihnen. Tragen Sie nicht etwas, weil Sie sollte, weil es im Moment ist cool denken. Nehmen Sie sich Zeit, um Ihren Look zu kuratieren. | CONSEJOS DE MODA: En la moda, como en la vida, tienes que saber cuando dejar ir a las cosas. No puedes ser todo, no todos los estilos son para ti y no todas las tendencias son tus amigas. Aprende que funciona para ti y sigue eso. No te pongas algo porque piensas que tienes que es cool en ese momento. Toma tu tiempo. | TRENDS: Trends are like that song on the radio you really loved at first but now you hate it because it won't stop playing. Take peplums for example.  I feel like peplums have gone from a fun little feature of an outfit to an inescapable addition to every garment. Can I just maybe buy a dress without a peplum? Can I? That being said, I try to stay away from trends, or exercise them with extreme caution. Except for denim on denim! Denim on denim is the "Call Me Maybe" of trends. I am just not over it and I don't ever want to be. | TRENDS: Trends sind wie dieser Song im Radio du wirklich auf den ersten geliebt, aber jetzt hasse es, weil es nicht aufhören zu spielen. Nehmen peplums zum Beispiel. Ich fühle mich wie peplums von einem lustigen kleinen Feature von einem Outfit zu einem unausweichlichen Ergänzung zu jedem Kleidungsstück gegangen. Kann ich nur vielleicht ein Kleid kaufen ohne Schößchen? Kann ich? That being said, ich versuche zu bleiben weg von Trends oder üben sie mit äußerster Vorsicht. Außer auf Denim Jeans! Denim auf Denim ist der "Call Me Maybe" von Trends. Ich bin einfach nicht über sie, und ich will nie zu sein. | TENDENCIAS: Las tendencias son como las canciones que escuchas en la radio que amas al principio y de ahí odias porque no paran de tocar. Un ejemplo de esto son los peplums. Pienso que los peplums han pasado de ser un lindo toque a una adición inescapable. Trato de mantenerme alejada de las tendencias o manejarlas con cautela. Con la excepción de denim sobre denim. Me encanta!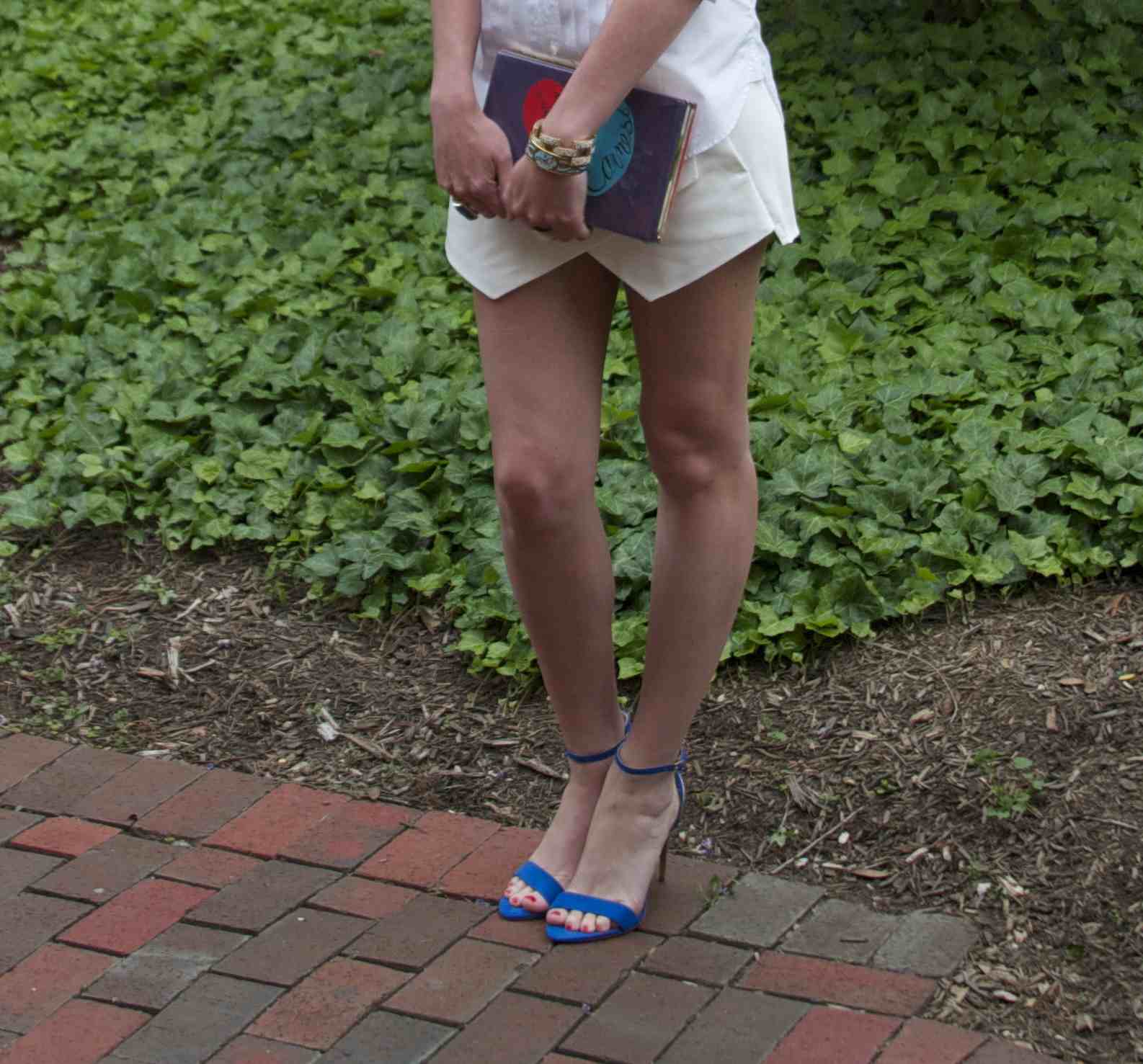 BLOGS & FASHION ICONS: Besides Maria on Point (which I love) and an occasional Refinery29 read, I don't usually read fashion blogs BUT recently I'm into following Miroslava Duma, the former Harper's Bazaar Russia Editor, on instagram. My fashion icon of the moment is Her Highness Sheikha Moza bint Nasser: exaggerated simplicity. One of my favorite outfits she has worn is an all Kelly Green suit, Kelly green shoes, Kelly green turban, and crazy stacked Kelly green belt. Plus, she is insanely gorgeous. OUTFIT DETAILS: Awesome and not nerdy in-the-slightest skort: Zara. Tuxedo shirt: Thomas Mason for J. Crew. Shoes: Zara. The Importance of Being Ernest clutch: Kate Spade. Bracelets: J. Crew and Hermes. Rings: Turquoise ring from Santa Fe, John Hardy. Sunglasses: some big, bizarre, blatant Prada knock offs. | BLOGS & MODE-IKONEN: Neben Maria auf Punkt (die ich liebe) und einem gelegentlichen Refinery29 lesen, kann ich in der Regel nicht lesen Modeblogs aber vor kurzem bin ich in folgende Miroslava Duma, der ehemalige Harper `s Bazaar Russland Editor, auf Instagram. Meine Mode-Ikone des Augenblicks ist Ihre Hoheit Sheikha Moza bint Nasser: übertriebene Einfachheit. Einer meiner Lieblings-Outfits hat sie getragen ist ein all Kelly grünen Anzug, Kelly grüne Schuhe, Kelly grünen Turban und verrückt gestapelten Kelly Grüngürtel. Außerdem ist sie wahnsinnig gorgeous. | BLOGS & FASHION ICONS: A parte de Maria On Point y Refinery19, no leo muchos blogs de moda. Recientemente he seguido a Miroslava Duma, la cual era editor de Harper's Bazaar Russia, en instagram. My fashion icon del momento es Her Highness Sheikha Moza bint Nasser. | CONNECT: TWITTER, Instagram.