When it comes to beachwear, white shorts are always a must. This time, I opted for a sequin blue top and my striped shoes, which I'm currently obsessed with.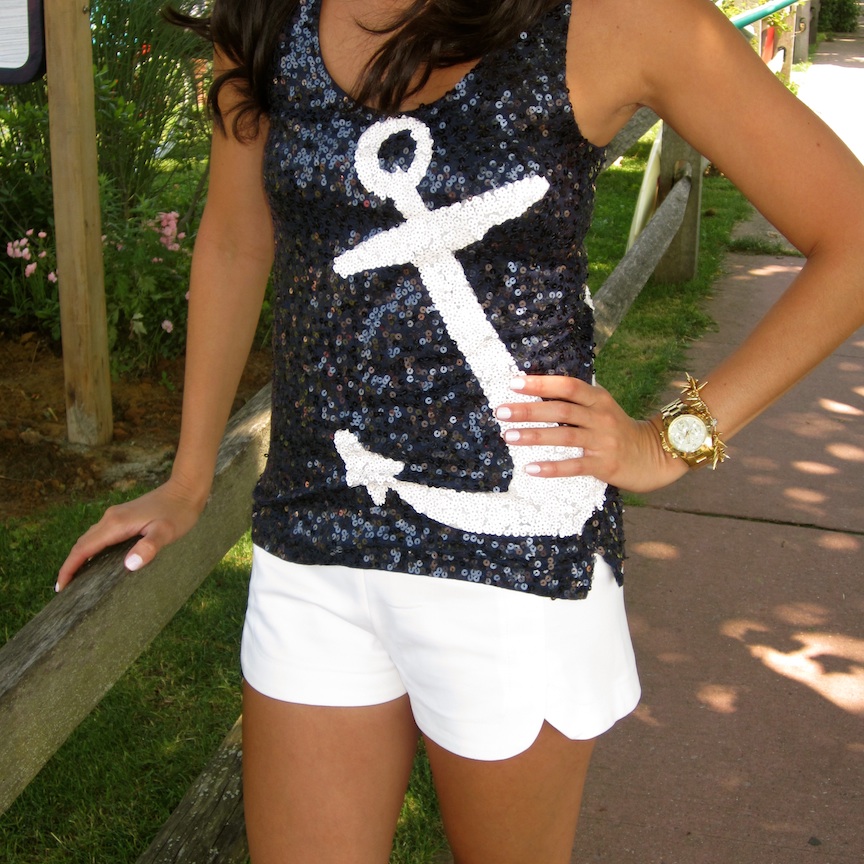 Every time I go to Montauk, I find cute little stores. This time, I stopped by the Air & Speed Surf Shop on my way to Ditch Plains as Will wanted to look at hats and other stuff. You know this would not have happened if it was the other way around and I wanted to stop by JCrew or Intermix… it might be because I would take longer but still I'm just saying.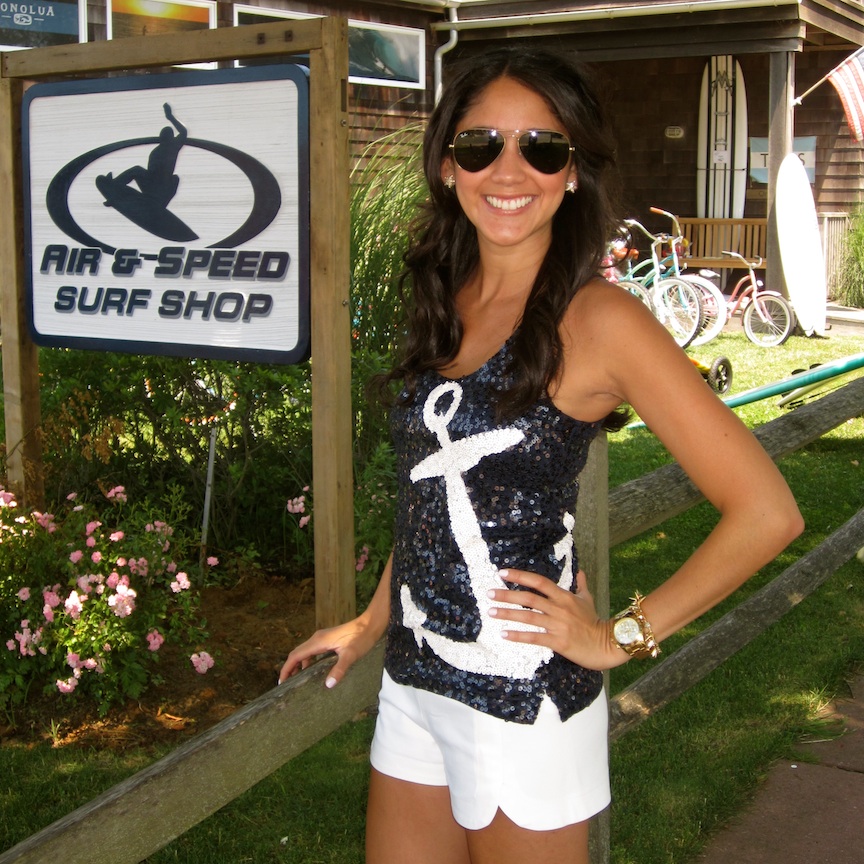 The Air & Speed Surf Shop has been in Montauk forever. It all started with Stuart and Catherine Foley wanting to grow the surf culture in the Montauk community 15 years ago. Local stores are great for the community, it's like family, so next time you're in Montauk, make sure you stop by the Air & Speed Surf Shop to support local surf, they have a great variety of equipment and clothing. Then head to Ditch Plains for beach fun and to get your surf on!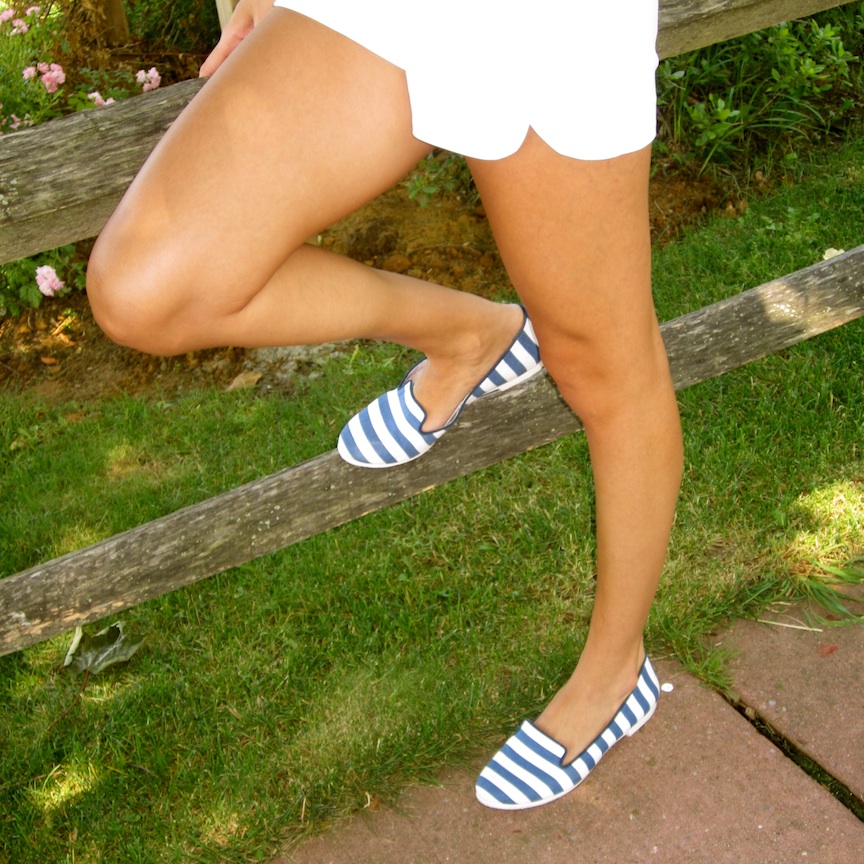 JCrew (cotton version here) sequin anchor tank, Zara shorts, Steve Madden stripped flats, Mint Julep starfish earrings, Michael Kors watch, Stella & Dot renegade cluster bracelet and Rayban aviators.